16 June 2021
Vax subsidies needed for counselling the hesitant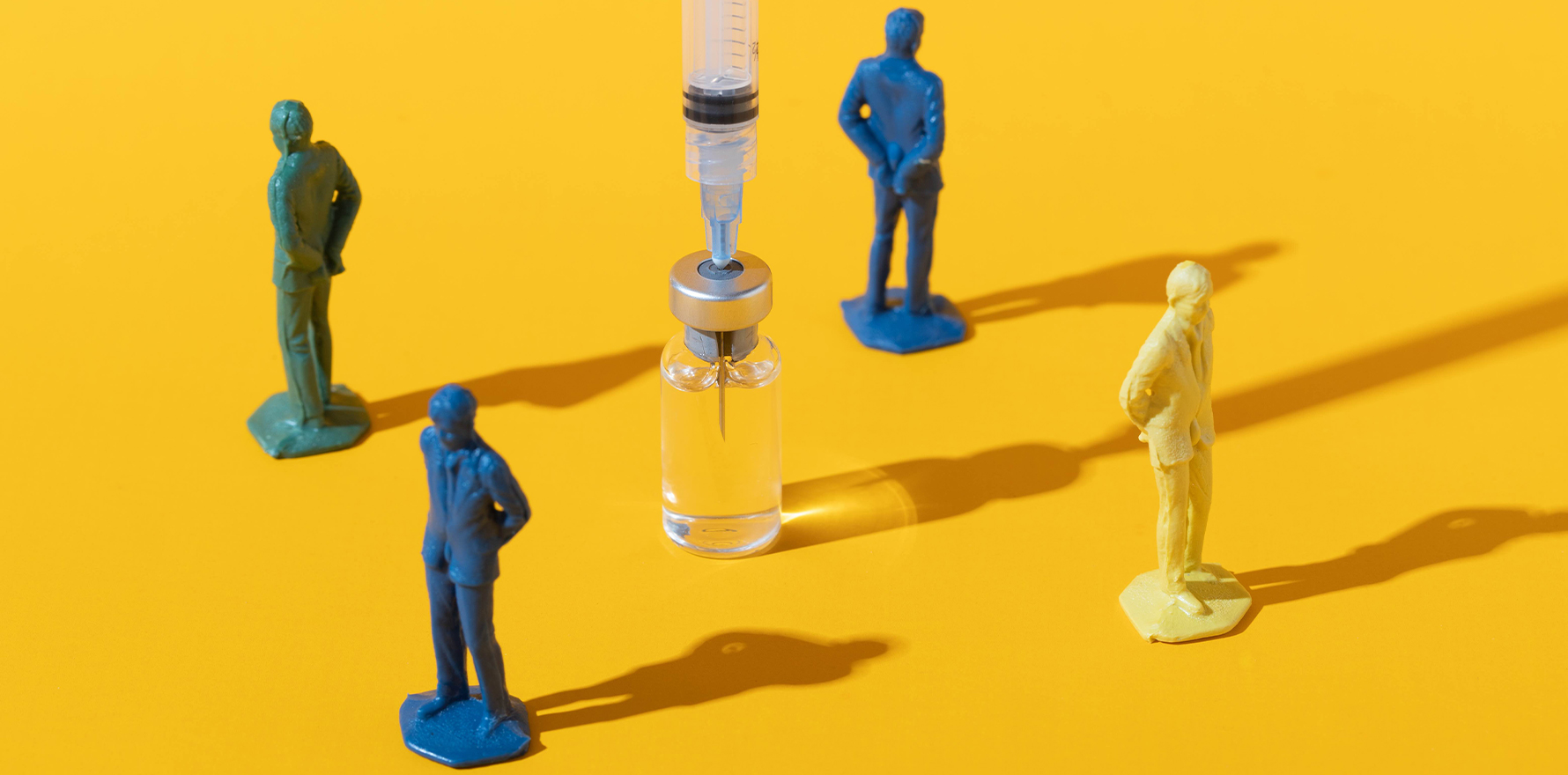 Peak bodies welcome the new MBS item for home visits but are still waiting on a vax rebate increase.
---
GPs will now be paid more to vaccinate vulnerable patients in aged and disability care facilities, but the federal government should also provide subsidies for vaccine counselling, says the RACGP.
At the weekend, Health Minister Greg Hunt announced doctors administering a covid vaccination outside of their consultation rooms would be able to claim an additional $56.75 on the Medicare Benefits Schedule, in addition to the vaccination items.
The move was welcomed by peak medical groups who said it would incentivise the availability of covid vaccination to patients in residential care.
The Department of Health told TMR the new home-visit item 90005, would provide a flagfall fee which is applicable once for each visit to the location, regardless of how many patients are assessed for covid vaccination.
"The new MBS item supports our GPs to vaccinate our most vulnerable where they live and is the next phase of our vaccine program, providing even more options to people to get vaccinated," a department representative said.
The first patient seen does not need to be an existing patient, so long as they are:
a resident of the RACF;
a staff member of the approved provider operating the RACF;
a patient within residential disability facility setting who is unable to attend a medical practice location due to a disability;
a person employed, hired, retained or contracted to provide care and other care related services within a residential disability facility setting; or
a patient in his or her place of residence who is unable to attend a medical practice location due to a medical condition, disability, dementia or frailty.
The department also stressed the item must be billed in association with a covid vaccine suitability assessment service (MBS item 93624 to 93656 inclusive).
In the meantime, both the RACGP and AMA have reinforced the need to increase the rebates available for commonwealth vaccination items in general practice.
RACGP President Dr Karen Price told TMR city-based and rural GPs had told the college that vaccine hesitancy was among their greatest concerns.
"This is why the RACGP has been calling strongly for the federal government to provide subsidies for vaccine counselling, so GPs can take the time required to talk to patients who have concerns," Dr Price said.
"We are having ongoing discussions with government, and I can assure GPs that we are pushing hard for this change to happen urgently because we know it's essential for GPs to be able to do the great work, they can do in counselling patients."
GPs and peak medical groups have been calling for an increase to the items for months now, with the current rebates mirroring the subsidies available for short consults.
And with increased vaccine hesitancy, GPs are facing longer consults as questions still abound the rare, but serious, clotting syndrome from AstraZeneca.
In addition, plans for GPs to start administering Pfizer vaccine on top of AstraZeneca vaccines from next month appear to have come with no pay increase for the sector. The RACGP said it expected that both covid vaccines would attract the same rebate under the plan.
At the end of last month, the DoH revealed it had finalised a review into the Medicare items for covid vaccination following several complaints from GPs who were encountering longer consults.
But the department has remained opaque on the findings, hinting (more than two weeks ago now) that GPs could expect the update on the Medicare items "very soon".