15 June 2021
Vaccines versus variants … the plot thickens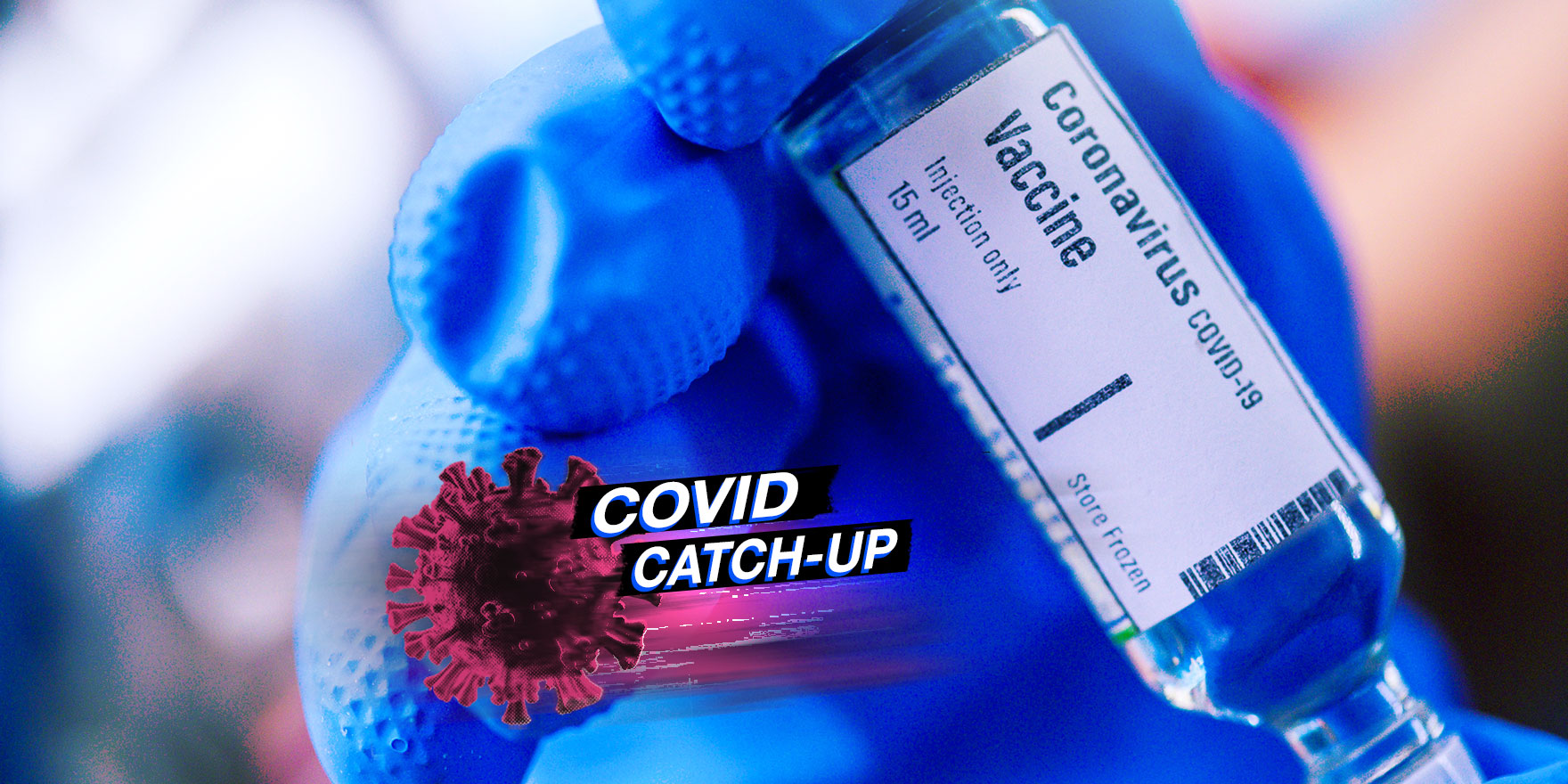 And GPs to get payments for delivering covid vaccinations in aged and disability care facilities.
---
Welcome to The Medical Republic's COVID Catch-Up.
It's the day's covid-19 news in one convenient post. Email bianca@biancanogrady.com with any tips, comments or feedback.
---
15 June
---
The Pfizer and AstraZeneca vaccines both appear to offer significant but reduced protection against symptomatic covid-19 caused by the Delta variant of SARS-CoV-2, according to two studies from the UK.
A paper published in The Lancet presented result of an analysis of nearly 20,000 confirmed SARS-CoV-2 infections and 377 covid-19 hospital admissions between 1 April and 6 June. Overall, nearly 40% of infections and just over 35% of the hospital admissions were associated with the Delta variant, which originated in India.
The analysis found that two doses of the Pfizer vaccine provided 92% protection against the Alpha variant – formerly known as the UK variant – and 79% protection against the Delta variant, while two doses of the AstraZeneca vaccine provided 73% protection against the Alpha variant and 60% protection against the Delta variant.
The study was too small to draw conclusions about how effective either vaccine was against hospitalisation with the Delta variant, the authors said, however they commented that the overall risk of hospitalisation was almost doubled with the Delta variant compared with the Alpha variant.
The second study – a non-peer-reviewed preprint published by Public Health England – did look at hospitalisations in more than 14,000 symptomatic cases of infection with the Delta variant, 166 of whom were hospitalised.
This suggested that two doses of the Pfizer vaccine offered 96% efficacy in preventing hospitalisation with the Delta variant and two doses of the AstraZeneca vaccine offered 92% efficacy, which was similar to the efficacy seen against the Alpha variant.
TMR's Francine Crimmins reports: GPs will now be paid more to vaccinate vulnerable patients in aged and disability care facilities.
At the weekend Health Minister Greg Hunt announced an incentive payment of $56.75 for a home visit, on top of the vaccination fee they receive from the Commonwealth.
Mr Hunt said the scheme would expand the vaccination program by offering patients an additional in-home visitation rebate.
The Department of Health told TMR that the new MBS item 90005, provides a flag fall fee which is applicable once for each visit to the location, regardless of how many patients are assessed for covid vaccination.
Breakthrough covid-19 infections in vaccinated individuals appear to be more common with the Alpha, Beta and Gamma variants of SARS-CoV-2 (formerly known as the UK, South Africa and Brazil variants).
According to a paper published in Nature Medicine, researchers did a matched cohort study in which individuals who had experienced breakthrough covid-19 infection after vaccination with the Pfizer vaccine – either one or two doses – were matched with unvaccinated infected individuals to see whether there were differences in the variants causing infections.
The hypothesis was that "if vaccine effectiveness against a VOC is reduced, its proportion among breakthrough cases would be higher than in unvaccinated controls," the authors wrote.
Analysis of 813 cases and controls revealed that the Beta variant was significantly more frequent among fully vaccinated than unvaccinated cases, while the Alpha variant was present at higher frequencies among individuals who had only received one vaccine dose – or only recently received their second dose – than among unvaccinated individuals.
"Our results show that there is an increased proportion of VOCs in vaccine breakthrough infections that occurs within two particular windows of time," they wrote.
International health authorities are investigating a possible link between mRNA covid-19 vaccines and myocarditis or pericarditis, mainly in young men.
The European Medicines Agency and US Centers for Disease Control are investigating reports of a very small number of people who developed shortness of breath, a forceful heartbeat, and chest pain within days of receiving their second dose of either the Pfizer or Moderna vaccines.
The cases have mostly been in young men, and most cases have been mild and have resolved within a few days with rest and treatment.
Meanwhile, the European Medicines Agency has also advised that people with a history of capillary leak syndrome should not be vaccinated with the AstraZeneca covid vaccine, after six reports of the condition; three of which occurred in individuals with a history of the syndrome.
The rare condition results from fluid leakage from capillaries and presents with swelling of arms and legs, low blood pressure, thickening of the blood and low blood albumin levels.
An editorial in JAMA has argued for compulsory covid-19 vaccination of healthcare workers as a condition of employment.
Epidemiologist Dr Thomas Talbot, from Vanderbilt University in Nashville in the US, made the case that mandatory influenza vaccination programs among healthcare workers have been associated with high vaccination rates, decreases in absenteeism, and a decrease in healthcare-associated influenza among patients.
He noted that uptake of SARS-CoV-2 vaccination among healthcare workers has been higher than in the general public, but still hovers around 50% in the United States, as of March this year.
Talbot also commented that even healthcare workers not in frontline positions had contact with other healthcare workers who were working with patients, many of whom would be vulnerable to serious outcomes from infection.
"HCP should not inadvertently spread contagious infections like measles and influenza to their patients and other HCP," he wrote. "The time is coming to add covid-19 to that list."
Australia's biosecurity emergency protocols have been extended a further three months to 17 September because the international covid-19 situation continues to pose an "unacceptable" risk to public health.
The announcement means restrictions on cruise vessels and outbound international travel, mandatory pre-departure covid testing and mask-wearing on international flights, and restrictions on retail trade at international airports will remain in place.
Here are the latest covid-19 infection numbers from around Australia to 9pm Monday:
National – 30,262 with 910 deaths
ACT – 124 (0)
NSW – 5619 (6)
NT – 175 (0)
QLD – 1652 (2)
SA – 775 (0)
TAS – 234 (0)
VIC – 20,665 (6)
WA – 1018 (0)