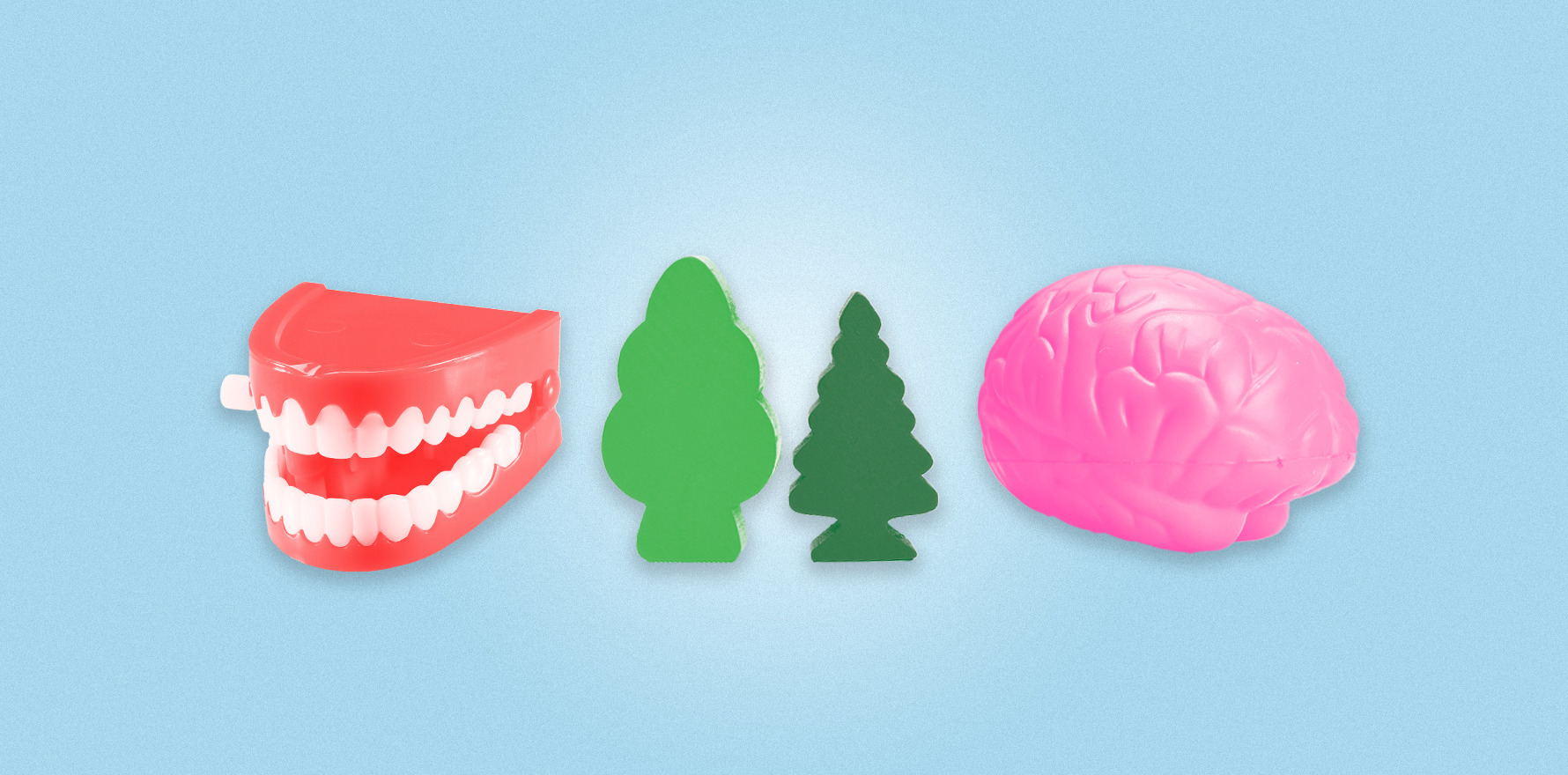 The minors and independents could hold the balance of power after Saturday – so what ideas do they have for health?
---
A hung parliament is looking increasingly likely as support swells for independent and minor party candidates this election on May 21.
There wasn't much to separate the major parties on health policy until the weekend, when Labor dropped a nearly billion-dollar promise to support primary care. (The Medical Republic has been asking health spokesman Mark Butler for an interview on Labor health policy since early March.)
If independents and minor parties do end up holding the balance of power, it's quite possible they could end up with a say on health policies.
Here's a selection of what the non-major candidates and parties have planned.
The Greens want to add dental care and more mental health to Medicare, as well as establish a National Centre for Disease Control.
The last time the Greens held balance of power, during the Gillard government, the party pushed through a deal subsidising dental care for children.
This time, it wants to finish the job by securing the same for adults.
To do this, the Greens plan is to first introduce a "billionaires' tax" to raise revenue and then reinvest $77.6 billion over the next decade to add dental care to the MBS.
Dentists would be able to choose whether to bulk-bill or privately bill, in the same way a GP can.
AMA President Dr Omar Khorshid said that while the AMA supported better access to dental care, other aspects of healthcare needed attention first.
"Eighty billion dollars over a decade is an awful lot of money, and it's money that we think is probably more urgently needed elsewhere, such as primary care and hospitals," he told The Medical Republic.
"Whilst we support a dental plan, probably one a little bit more targeted would be our preference."
RACGP president Adjunct Professor Karen Price also cautiously welcomed the idea of better subsidised dental, saying it was overdue.
ACRRM president Dr Sarah Chalmers said that underlying inequalities, such as the fact that many rural and remote communities did not have a dentist, would have to be addressed before pulling off a scheme this big.
"What we would want to see is [the government] would look at the rural and remote rollout of such a plan separately from everywhere else, because it's always going to be much more difficult to get dentists to rural and remote areas," she told TMR.
"That's why, you know, they're not out there at the moment."
The Greens' plan to make mental healthcare more affordable comes in slightly cheaper, at $4.8 billion over the decade.
It will do this by raising rebates to reflect the rising cost of care and creating a two-tiered system.
"The Greens will change the rebate so that psychology and psychiatry providers are able to access the Medicare rebate at two tiers," The Greens say in their policy statement.
"The higher tier (pegged to hourly rates recommended by the peak medical associations) can be accessed by providers where they offer no-gap services."
Professor Price said the policy sounded like a good investment for patients more broadly but hoped that the higher rebates would extend to GP mental health consults.
"We've been calling for longer and [better funded] mental health consultations, [so we] have time to care for [patients]," she told TMR.
"If this investment supports that kind of care through general practice – remembering that fragmenting care has no evidence and having care coordination coming through general practice is the best evidenced health system – that … is a good investment."
One aspect of The Greens' plan which worries the AMA is its idea to abolish the private health insurance rebate and reinvest the money back into the public system, thus "slashing out-of-pocket costs".
"I think that's a pretty bad idea, because one of the things that protects our public hospitals is the fact that a substantial proportion of Australians are privately insured, so they go off and get their care privately," Dr Khorshid said.
He also added that this measure would likely increase public hospital wait times by discouraging people from taking out private health insurance, causing more people to go public.
Other health policies put forward by The Greens include overhauling aged care, investing in preventative health, making abortion more accessible, additional funding for First Nations-led health services, legalising cannabis and creating an Australian CDC.
Teal independent Dr Sophie Scamps, a GP running for the seat of Mackellar in Sydney's northern beaches, has pledged to push for a ramping up of Australia's pandemic preparedness.
She is calling for a Royal Commission into the government's handling of the pandemic and the reinstatement of national pandemic training every two years.
Her big platform is action for climate change, and a large chunk of her planned actions revolve around addressing global warming in a healthcare context.
"Extreme weather events are having a huge impact on people's mental health, in many instances for years after the events occur," Dr Scamps said.
"In many communities throughout Australia we've seen clinically diagnosed post-traumatic stress disorder, anxiety disorders, depression and suicide increase during the years following such events."
Dr Scamps wants to resource primary care through PHNs to develop climate and health strategies, take urgent policy action and support the implementation of a national climate, health and wellbeing strategy.
Dr Khorshid said the AMA was supportive of a nationally coordinated approach to climate change and health, and that it made sense for primary care to get involved because it wasn't state based.
"Using the PHN as one of the mechanisms to drive behavioural change and structural change makes sense, because it's really the only thing we have to join up government with the general practices out there in the community," he said.
Professor Price was also enthusiastic about the idea of an official strategy around climate-related health but said the college would have to look closely at the details of any policy.
Dr Scamps' other platforms include increasing Commonwealth funding for public hospitals, expanding the mental health workforce, implementing recommendations from the Royal Commission into Aged Care Quality and Safety and improving communication between the NDIS and GPs.
Given that rural areas tend to bear the brunt of events like fires and floods, Dr Chalmers said ACRRM members were particularly interested in policies which talk about health in a global warming context.
"Climate health is an important part of the health sector, so we're definitely keen to hear how individuals, whether they're independents or from the smaller parties [will take action on climate change]," she said.
Pauline Hanson's One Nation says Australia's health system was "beyond capacity" prior to the pandemic, especially in rural and regional areas.
Its big (and only) health pitch would see the introduction of three-year contracts for health professionals in return for having their HECS-HELP loans completely wiped.
Given that this tactic has been tried, tested and largely labelled as a bit of a failure, it's no surprise that the big industry organisations aren't getting behind it.
"We don't want people to be coerced into rural and remote health, because we know that approach doesn't work," Dr Chalmers said.
The RACGP president agrees.
"It's only one part of what must be a broad strategy – anything that helps with the rural health crisis we would be supportive of, but it has to be part of an overall strategy, not just a Band-Aid effect," Professor Price said.
Katter's Australian Party also only has one health policy listed on its website, which appears to be largely aimed at Queensland anyway.
The singular policy concerns organ donation – specifically, changing Queensland's opt-in donation program to an opt-out program, which is commonly believed to result in a higher number of donors.
While it doesn't seem to have an official, articulated policy statement on vaping and e-cigarettes, there is a document on the KAP website simply titled KAP Vaping Policy which contains a fair amount of pro-vaping information.