15 May 2022
What Labor's last minute $1 billion primary care pledge means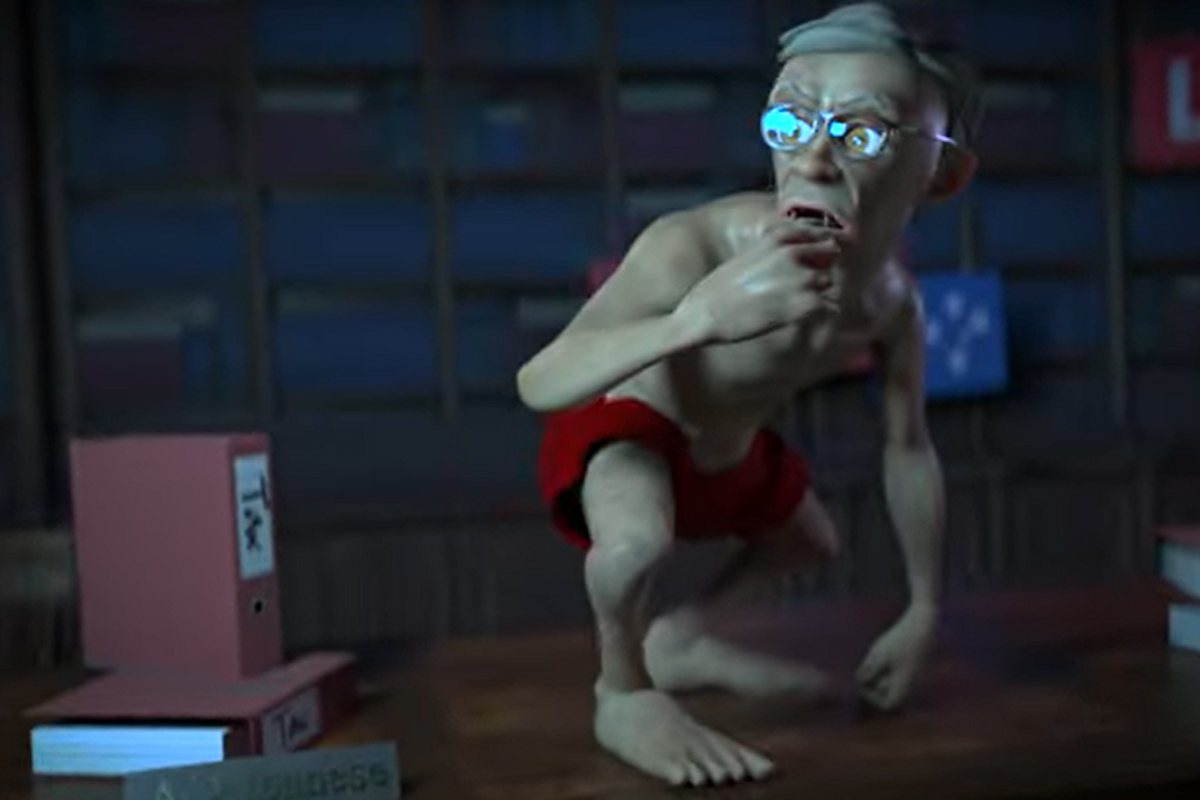 Yesterday's $970m primary care pledge by Labor looks like disorganised last minute tactics still lacking in understanding of, or commitment to, the issues facing primary care, but hey, it's a billion dollars
---
In a surprise last minute upping of the ante on health election policy promises, yesterday morning Anthony Albanese announced nearly one billion dollars in new healthcare funding, mainly directed at shoring up the primary care sector.
The announcement lacks any meaningful detail (full Labor press release HERE) but the key two points of the offering are:
$250m per year for the next three years to fund what is termed a Strengthening Medicare Fund, which the statement says will focus on improving access to general practice, including after hours, improving access to GP lead multidisciplinary team care, better management of complex and chronic conditions and decreasing pressure on hospitals.
$220m for a Strengthening Medicare GP Grants program which will be going to GP practices to upgrade IT systems (with some eye to supporting telehealth consults better) upskilling staff, new equipment purchases, upgrading ventilation and infection control, and other yet to be identified GP infrastructure practice improvements
According to the statement, grants will be provided depending on practice size, with smaller practices being able to access grants of $25,000 and larger ones being able to access grants of $50,000 (that's all it says – should be a worthwhile application for a one GP practice based on the details so far).
The working details behind the Strengthening Medicare Fund and the Strengthening Medicare GP Grants program will be ironed out if Labor wins next week's election via a, wait for it, "Strengthening Medicare Taskforce", to be chaired by the Minister for Health (likely to be Mark Butler) and bringing together the likes of the AMA, the RACGP, ACCRM, NACCHO, the Consumer Health Forum and others.
The announcement has likely made for a late last night for Liberal policy apparatchiks who must decide prior to today's formal Liberal Party campaign launch if they are going to match and maybe attempt to gazump Labor on it's new one billion dollar pledge.
Without this late pledge hand grenade, it's doubtful the Liberal party would have added much to what has been a near policy-and-money-pledge free zone in this election so far, as far as healthcare goes.
Did Labor have this up their sleeve all along, or is it a last minute tactic calculated to create chaos for today's Liberal campaign launch?
It's most likely the latter.
Most analysts are pointing to the ear bashing Labor got by the AMA following the release of its Urgent Care Clinic policy promise early in the campaign and a follow up meeting that Labor leader Anthony Albanese had with AMA president Dr Omar Khorshid where Dr Khorshid told him that the clinics would have little or no effect on emergency department presentations and that he and Labor should seriously reconsider their "small target" strategy on health.
This series of events makes it look like Labor did reconsider.
Although the timing of Labor's announcement is clearly designed to disrupt, it still might not prevent the same "me too" strategy that Labor has been practising on the Liberal party's major announcements regularly – eg, it took less than a day for Labor to match and even out do the Liberal policy of reducing the general population PBS co-payment from $42.50 down to $32.50 (Labor went down to $30).
Which is hopefully the first big upside of this new pledge.

There are other likely important upsides to the Labor announcement.
One billion dollars of additional funding over the next three years coming mostly general practice's way is better than nothing – nothing being not a hint by either party that the medicare rebate might ever be increased, despite a major focus of the election being cost of living, real wage increases, and a near out of control inflation rate.
Where is the real wage increase for GPs in the last 10 years?
A one billion dollar primary care funding grenade from Labor has also seriously exposed the limp formal release of the much vaunted 10 Year Primary Health Care Plan and its last minute defunding at the very beginning of this election campaign by the Liberal government.
If the Liberal government had thought they may have gotten away with it after the first four weeks of the campaign, they can't be thinking that anymore.
In order to ensure this as much as possible, the AMA, the RDAA and both major GP colleges yesterday immediately published press releases or did press conferences featuring comments from their leaders that will make not responding to Labor's pledge harder still.
Dr Khorshid pointed directly at the 10 Year Primary Health Care Plan shortcomings in his statement following yesterday's announcement saying:
"The primary care fund announced today by the ALP, if implemented, is a strong down payment that will help realise the recently completed 10 Year Primary Health Care Plan – a plan which has remained completely unfunded by the government,"
In a long response calling on the Liberal Party to match or better Labor's response he said:
"It was very disappointing to the medical profession that, having had a commitment for this sort of spend from the Government at the last election – the medical profession engaged with Government over the full term of this Government, to the point where a 10-year primary healthcare plan was released at the last budget.
"But this was a plan that was unfunded, and the money that Scott Morrison had put on the table back at the last election has vanished into thin air, meaning that it was an unfunded plan that was likely to sit on the shelf no matter how hard the medical profession and others had fought for it".
RDAA president Megan Belot said:
"We hope to see the Coalition give Labor a run for their money and match this level of investment in primary care as they lunge for the line in this last week of the campaign".
RACGP President Adjunct Professor Karen Price said:

"While we need to see further details of the scheme, the RACGP will work with the Opposition should they form government".
"We need to ensure it will work in practice, for clinicians and for high quality patient care," she said.
ACRRM President Dr Sarah Chalmers said the new funding demonstrated Labor's commitment to prioritise actions in the 10-year Primary Health Care Plan.
"The funding is designed to provide better care through improved admission and access to general practice, greater patient affordability, decreased pressure on hospitals and better management of complex and chronic conditions," she said.
One problem with the Liberal party responding in kind might be that with just a week to go, they may have other policies that they want to land at today's campaign launch which they want or need clear air on. Responding to Labor might end up taking that air away.
They might also judge the Labor pledge too late in the campaign and even too disorganised to have much of an effect, especially given how little health has been seen as an issue by either party so far.
Whatever happens, and even if the pledge looks late and disorganised, at least Labor is now committed to engaging meaningfully with the sector in how to spend an extra one billion dollars in the next three years. There's not much bad about that.
If you like reading quotes, we've published a few select ones released by each major player yesterday below, plus a series of links to each major press statement and news stories from the key medical organisations.
Anthony Albanese (Labor Leader):
"Every day, everywhere I go, people talk to me about how it's getting more and more difficult to see a doctor.

"General practice is the cornerstone of the Australian health system.

"Australians trust their GPs. It's a vital relationship in ensuring all Australians get the quality healthcare they deserve.

"Only Labor has a plan to make it easier for Australians to see their GPs and to strengthen Medicare."


Mark Butler (Labor Health spokesperson):
"Average out of pocket costs to see a GP have increased by 33 percent under this government, and Australian primary care is in crisis.

"Australians deserve better. Not only will Labor ensure Medicare is safe, we will strengthen it.

"Our local GPs were at the coalface of the COVID pandemic, providing COVID and vaccination advice, administering vaccines, and trying to keep up with their usual case load with little or no support from the Morrison Government.

"Our doctors deserve more than thanks. They deserve a Government that gives them the resources to deliver the best healthcare outcomes for Australians.

"Australian GPs have endured a 6-year Medicare Rebate Freeze at the hands of Scott Morrison, which ripped $2.6 billion out of Medicare funding.

"These cuts have left GPs struggling to invest in upgrading equipment and IT systems, struggling to upskill staff, and falling behind on their ability to see more patients.

"Labor understands the crucial importance of primary health care provided by GPs and will make it easier for Australians to see a doctor."
Dr Sarah Chalmers (President, ACRRM)
"These announcements are positive for the general practice profession, however with more than one-third of Australians living in regional, rural and remote Australia, we are hopeful that the Labor Party, and all parties, will offer specific solutions to address their healthcare needs,"
"They need access to Rural Generalists and rural GPs who are not only specifically skilled but are fully supported through appropriate infrastructure, adequate funding, and opportunities for training and skills development.
"We know that rural and remote communities can thrive when they have access to the right doctors in the right places with the right skills.
"We support this commitment from the Australian Labor Party and call on all parties and candidates to put forward clear, funded programs that will support primary healthcare, particularly outside the urban footprint.
"As a College, we are leading the way in working with key government, community, and industry stakeholders to secure strong and sustainable rural and remote healthcare services," Dr Chalmers says.
"We continue to advocate for our members and for the rural and remote, and Aboriginal and Torres Strait Islander peoples they serve."
Dr Omar Khorshid (President AMA):
Full Transcript of Dr Khorshid's response HERE
"So, it's a really good day today for general practice, for patients of Australia. And our call now is for the Coalition to step up and fund their own plan – the plan that they have put so much work into but that they pulled the rug out from under at the last minute"
"That funding now, announced now, would demonstrate that the Coalition hasn't abandoned general practice and I'm really looking forward to see if they're going to respond to today's announcement from Labor.
"What we have at the moment is a Medicare system that was designed in the 1980's, where care is all episodic and GP's are funded to provide a particular time-based service and the funding model supports very short consults. If you're a bulk billing practice, the only way to really make that work economically is to see patients for six to 10 minutes and to see them repeatedly".
"And, in our view and in the view of the College of General Practitioners, that is not good medicine".

Dr Karen Price (President, RACGP)
RACGP news story on pledge HERE
Professor Price also said it would be 'vital' that a proposed 'Strengthening Medicare Fund taskforce' chaired by prospective Federal Health Minister Mark Butler be led by GPs and consumers.
"GPs and general practice teams need a seat at the table because we will be the ones making sure that this model is functioning effectively and reaping beneficial outcomes for the patients who need it most".
"Infrastructure grants could well be a welcome boost for many exhausted GPs and general practice teams, though once again we will need to examine the finer details".
"We are looking for big picture structural reform that will transform patient care and secure the future viability of general practice patient services."