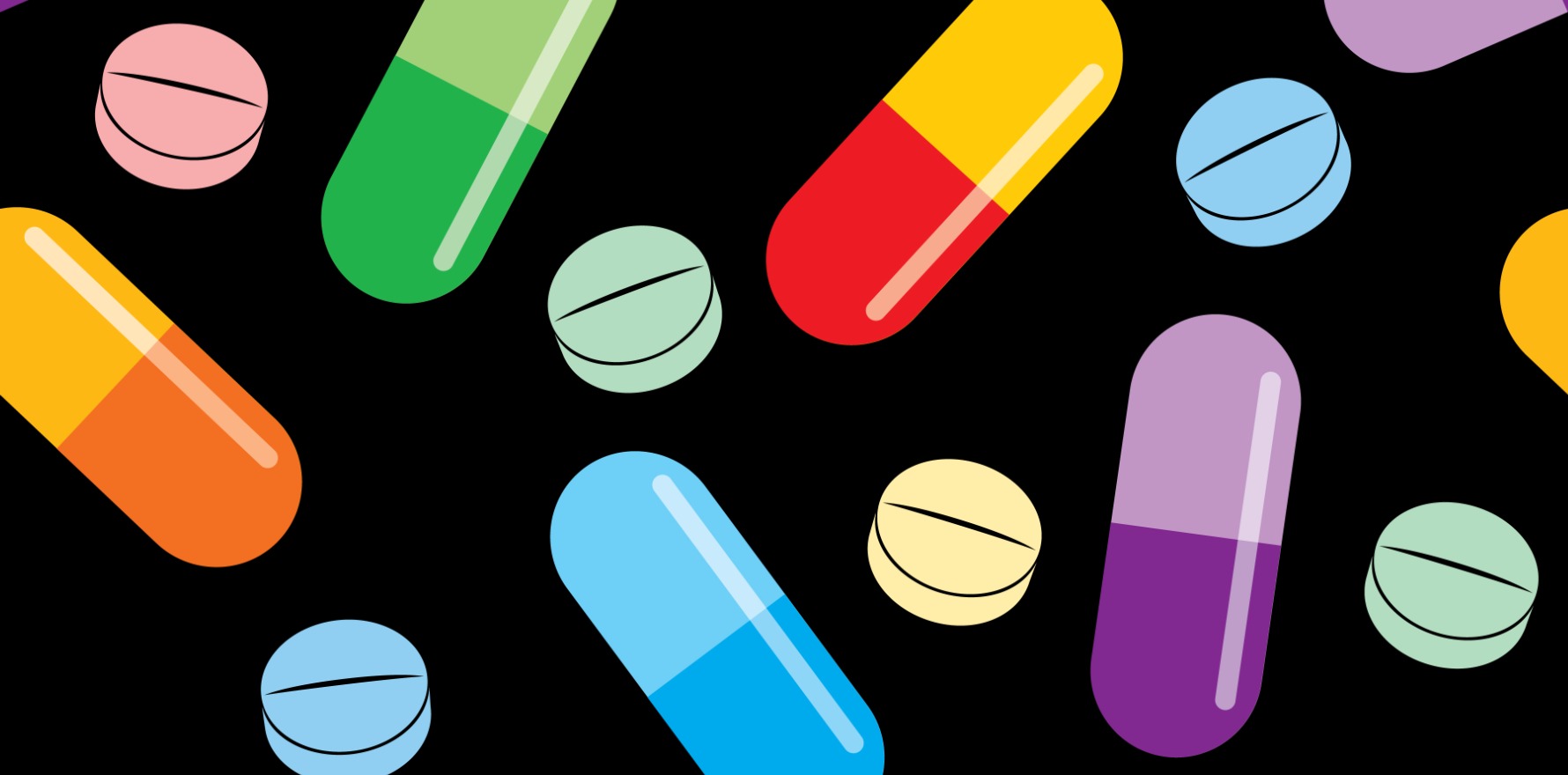 Data from the Victorian Coroner's Court sheds light on how covid changed the illegal drug market.
---
Despite a lack of parties, music festivals and social events, deaths from cocaine, GHB and ecstasy hit a 10-year high in 2020 – and researchers say novel psychoactive substances are a growing concern in 2021.
To date, opinions have been split on whether illegal drug use would go down during the pandemic or be exacerbated further by poor mental health.
Data from the Coroner's Court of Victoria showed that while the overall number of drug overdose deaths didn't increase during the pandemic – 516 in 2019 compared to 526 in 2020 – the diversity of the drugs involved did shift.
Dr Monica Barratt, a researcher with RMIT and the National Drug and Alcohol Research Centre, told The Medical Republic that she believed the wider variety of drugs could be linked to supply chain disruptions.
"One of the concerns there is that some of those unusual drugs – ones people wouldn't really know that they're taking – are being substituted for [a known drug] or being used as adulterants in drugs that they think they're taking," she said.
This can then create a higher risk of overdose, given that people are unaware of the dosage or effects of the substitute drug.
Dr Barratt described one such series of non-fatal overdoses that occurred during Melbourne's second wave.
"In September and October last year, there was a novel opioid that hardly anyone's ever seen before which popped up [in Victoria], as well as some etizolam, which is an unusual type of illicit benzodiazepine," she said.
According to Dr Barratt, the fact that people appear to be largely unaware they have taken a new psychoactive substance hints that supply chain interruptions are to blame.
"The fact that we have seen the [novel substance] overdose deaths go from eight to 17 to 33 in the space of three years is pretty big," Dr Barratt said.
"It's a massive rise from a low base, and it indicates that there's something going on [with the supply chain], because it doesn't appear that there are more people who are intentionally using these kinds of substances when we look at other data sources."
This issue of supply could have also driven the rise in GHB-related deaths, which increased from 7 in 2019 to 18 in 2020.
"There were some anecdotal reports that because of changes in access to other drugs, there were people using GHB that maybe weren't using it before," said Dr Barratt.
"And it's a drug with a very low threshold between using it and overdosing on it."
In terms of MDMA and cocaine, which saw an uptick in deaths but not necessarily an uptick in usage, Dr Barratt said she believed the increase in mortality could be due to the setting in which people were using the drugs – namely, at home.
"When you're using a substance at home, there's definitely more potential risk in the sense that you may not have people [who are] monitoring for overdoses and saying, 'hey, there's something going on there, we're going to have to get them some help'," she said.
Another key finding from the Victorian Coroner's Court dataset was a 10-year low in methadone-related deaths, at just 65.
This is despite many people on opioid replacement therapy being given more "takeaway" doses of the drug to reduce pharmacy foot traffic during the pandemic.
Dr Matthew Dunn, a substance use researcher at Deakin University, said the small number of methadone-related deaths despite being given more access to the drug provided an important insight into the motives behind addiction recovery.
"This finding demonstrates that people who are on opioid substitution treatment don't want the chaotic lifestyle that can come from being dependent on opioids," he told TMR.
"They're on various treatments for a reason, and giving people takeaway doses allows them to live a more stable and meaningful life."