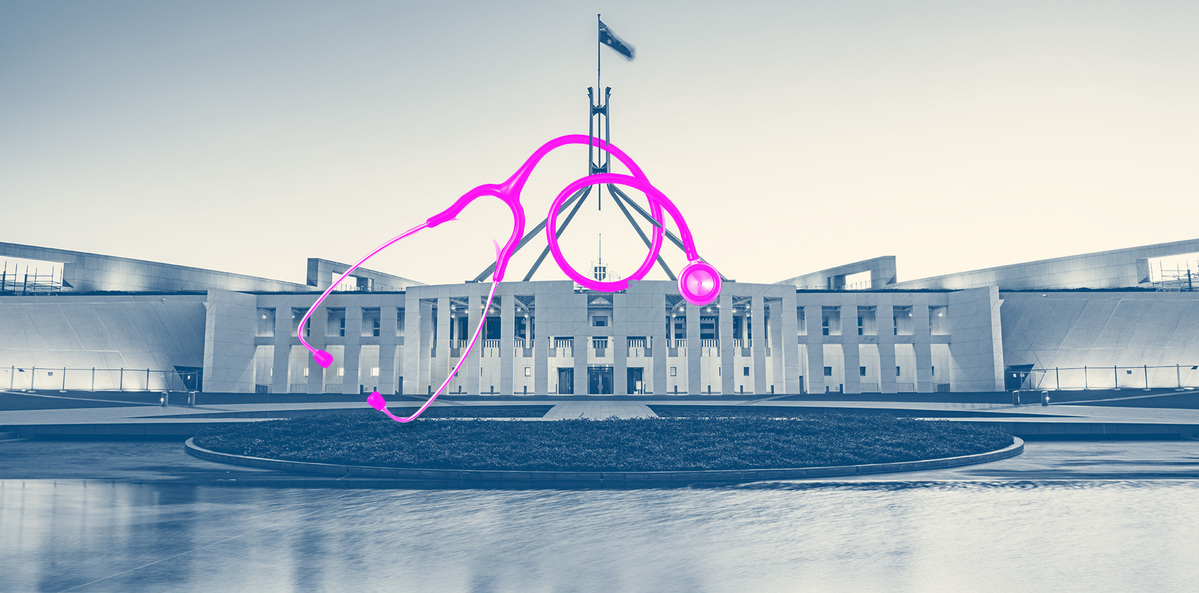 Member for Mackellar Dr Sophie Scamps hopes to translate the trust placed in doctors during the pandemic into real action in Canberra. 
---
Dr Sophie Scamps says a good GP should also make a good member of parliament.
Both are primarily meant to have a talent for listening to members of the community, after all.
"A lot of people are attracted to medicine, particularly general practice, because it is a role of service," the newly elected MP told The Medical Republic.
"When we sat down and spoke to people in the community about what type of representation they wanted, the answer was very broadly, 'we don't want career politicians, we want someone who views the role as one of service to the community'."
Dr Scamps ran as a "teal" independent candidate on a climate change platform, defeating incumbent Liberal MP Jason Falinski in the Sydney northern beaches electorate, once considered a safe seat for the party.
Another ingredient in Dr Scamps' success was trust in the health system, which has particularly grown through the pandemic.
Last year, The Ethics Index – a yearly survey of 1000 people run by the Governance Institute of Australia – ranked GPs as the fifth-most ethical occupation overall.
Politicians were wooden spooners, ranked among the least ethical people that Australians encounter.
"During the pandemic, most people did put their trust in the health profession and doctors as well," Dr Scamps said.
"We had public health physicians to guide us through that really huge challenge, and I think there is that huge amount of trust for doctors."
Dr Scamps said constituents particularly appreciated the fact that she worked in primary care.
"A question that came up a lot was [people] suspiciously saying 'what type of doctor are you?' and when I said I'm a GP at Narrabeen it was like, 'all right, fantastic, you're like a real person then'," she said.
While some may feel that she's better off advocating for her community from the consulting rooms, Dr Scamps said joining parliament was the best way to fight off climate change.
"I had this sense that I was working away very hard on behalf of my patients and my community for a long while … but the biggest threat to human health is climate change, because it really affects the basics of our health, like housing, food and water security," she said.
Her major policy platform is addressing health via a climate change lens, and she plans to support the implementation of a national climate, health and wellbeing strategy, increased funding for climate health research and resourcing primary care to develop evidence-based climate and health strategies.
"I will be calling for an inquiry into the health impacts of climate change, because that is something that has been neglected," she said.
Dr Scamps will also support an increase in the Commonwealth contribution to public hospitals, matching the AMA's call for the funding cap to increase to 50%.
"I think it's acknowledged that there's a lot of stress currently in the system for general practice, with deficits of doctors, but also very much more broadly in the public hospital system as well," she told TMR.
"One of the things that I can advocate for at a federal level is the increased Commonwealth funding."
Several other doctors were elected to parliament for the first time on Saturday: paediatric neurologist Dr Monica Ryan, who also ran as an independent and beat former treasurer Josh Frydenberg in his Melbourne seat of Kooyong; Labor's Dr Michelle Ananda-Rajah, an infectious diseases clinician, who took Higgins in Melbourne from Liberal Professor Katie Allen; and Dr Gordon Reid, an emergency doctor and Wiradjuri man who won the NSW central coast seat of Robertson for Labor.