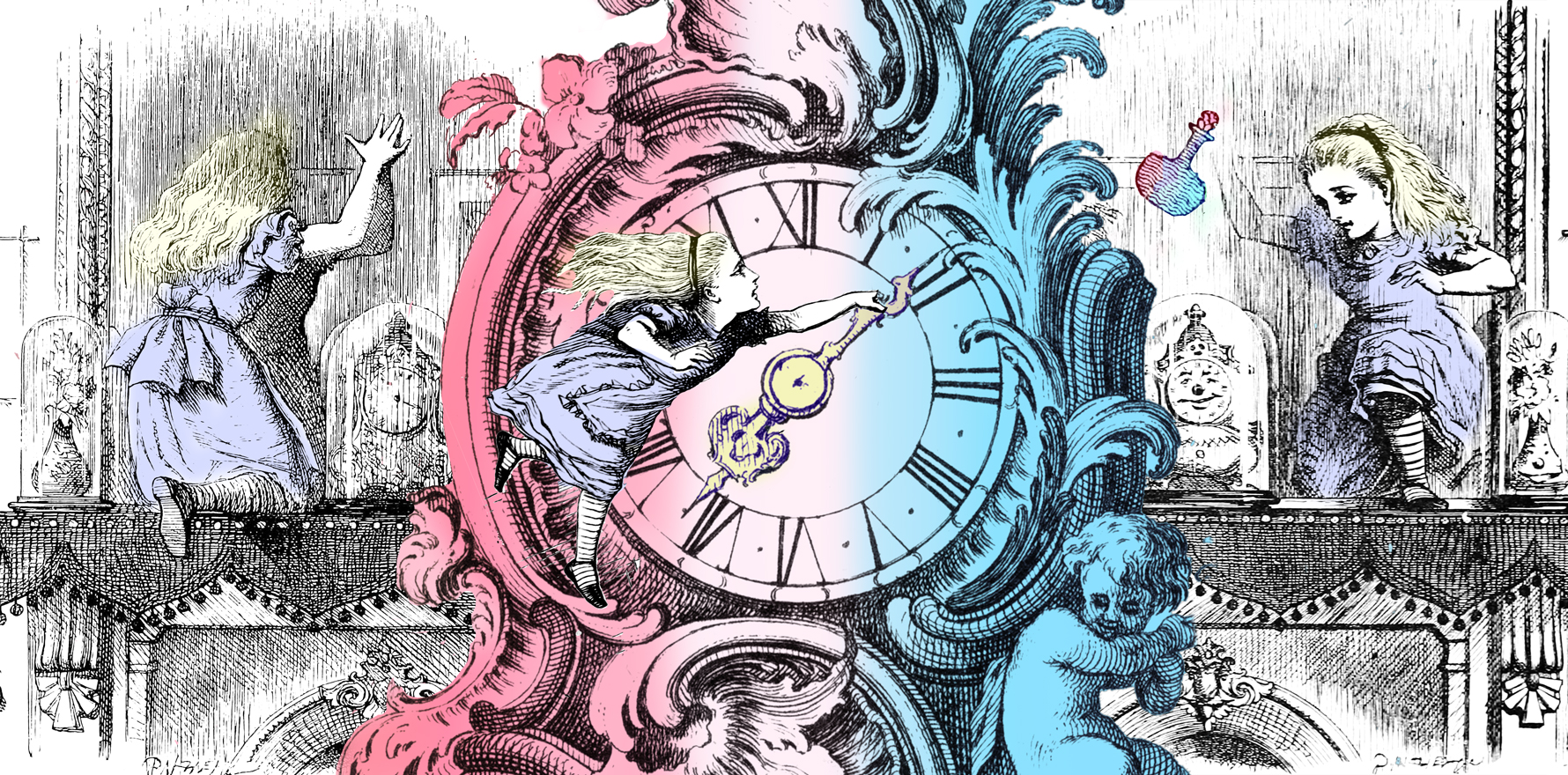 Politics can crowd out the patient on this touchy subject; here we address some commonly raised concerns.
---
Young people seeking access to gender-affirming healthcare have become cannon fodder in an ongoing culture war.
The number of transgender children and teenagers presenting for treatment in Australia has grown rapidly over the last several years, with referrals to clinics like the Royal Children's Hospital (RCH) gender service in Melbourne more than doubling since 2016.
These same clinics have been on the receiving end of mainstream backlash: former federal Labor leader Mark Latham even introduced a bill which would prohibit all discussions of gender fluidity in New South Wales schools.
Australia's medical community has not escaped conflict either; a recent paper authored by clinicians from Sydney's Westmead Hospital gender clinic raised red flags around the suitability of the current model of care for trans youth, which seeks to affirm the patient's felt sense of gender.
This was read by many as a criticism of the gender clinic at the RCH, which is well known for championing the affirmation approach.
All this is to say, discussions on how to best treat transgender youth are close to impossible without getting mired down in politics.
In an effort to de-mire the topic, The Medical Republic spoke to some of Australia's leading transgender health clinicians, researchers and advocates about the most common misconceptions they encounter.
There's not enough evidence
Much of the controversy appears to stem from one core fact – that there is not much randomised control trial evidence to support the use of puberty blockers as effective treatment for gender dysphoria, or at least not as much as would be expected.
Drugs to suppress puberty and delay the onset of secondary sex characteristics are a cornerstone of the affirmation model, as it is believed this allows time for the patient to mentally mature without the potentially distressing process of puberty in the equation.
At 16, patients can choose whether to take cross-sex hormones and at 18 they can access gender affirming surgery.
While the effects of puberty blockers are considered to be mostly reversible, cross-sex hormones are not.
A recent guide for health practitioners on managing gender dysphoria, published by the National Association of Practising Psychiatrists (NAPP) , called the use of puberty blockers "experimental"."
"Those drugs, I don't think, have ever been approved by the TGA for this purpose," guide author Professor Philip Morris tells TMR.
According to Professor Morris, the use of puberty blockers is akin to using a covid-19 vaccine which hasn't been TGA-approved.
"They also can cause problems with bone development and other medical complications over time – so the idea that they have no side effects and that they are reversible, is not correct," he says.
Where some groups argue that a lack of RCT evidence means treatments like puberty suppression are experimental, others contend that attempting to collect RCT data would not only be unethical, but also impossible.
"If you give a child a puberty blocker, they're going to know if they got the placebo," Dr Fiona Bisshop, a Brisbane GP and President of the Australian Professional Association for Trans Health (AusPATH), tells TMR.
"It's not as if you can pretend to give them a puberty blocker – when they start to get the deep voice and the beard, they'll know that they were sold a lemon."
At this point, according to Dr Ada Cheung, an endocrinologist and senior University of Melbourne researcher, withholding puberty suppressing medication would become unethical.
"When someone's in severe mental health distress or suffering from dysphoria, it's not ethical to give them a placebo, because there's potential harm involved," she says.
"By withholding or delaying gender affirming hormone therapy, [we risk people dying of] suicide."
What's more, evidence from longitudinal studies does support the use of puberty blockers, which Dr Cheung says cannot be ignored.
"Cohort studies generally show improvements in mental health outcomes, and the consequences of withholding treatment can be irreversible and severe," Dr Cheung says.
Dr Bisshop says she often sees results of these trials misinterpreted.
"One of the arguments that [I've seen] put forward was that 'well, puberty blockers don't improve people's gender dysphoria,'" she says.
"In a way, that's obvious, because they're not actually doing anything.
"They're putting a hold on things, they've hit pause, but they haven't got rid of any of the changes that may have already occurred, they haven't done anything to assist them with social transition, et cetera.
"Dysphoria doesn't really start to improve until people are able to make the changes that they want to be able to make – but what [puberty blockers] are able to do is improve people's mental outlook for the future, they improve their overall mental health and they reduce suicidality."
She also dismisses any notion that puberty blockers are experimental, saying that they've been used to treat dysphoria for nearly 30 years.
"They are used off label to treat gender dysphoria, but that's not because it's not safe to use in that population," Dr Bisshop says.
"It's because the manufacturers have never applied for a licence for them to be used in that area.
"And why would they? It's a small number of people, and it costs a lot of money to get to get a listing for your drug."
The lack of traditional evidence is not unique to puberty blockers, either.
According to Assistant Professor stef shuster (their name is legally all lowercase), a sociology researcher at Michigan State University, a lack of high-quality evidence is a pervasive issue across trans healthcare.
"There isn't good evidence when it comes to the long-term risks or potential risks of hormones," Professor shuster, who has recently written a book about the history of trans medicine, tells TMR.
"But I think the conclusion to be drawn is not that we should ban trans medicine or close it down."
Instead, they believe the conclusion should be to use the other types of available evidence, the majority of which "consistently demonstrates" that the psychological benefits of gender-affirming hormones or surgical interventions outweigh the unknowns.
"Blocking [people] from that process creates far more serious psychological problems and can create a lot more mental health harm than the fact that we don't know what percentage of trans women on oestrogen for 50 years of their life might be at higher risk for cardiovascular disease," Professor shuster says.
"Yes, we don't have good evidence when it comes to the physical risks, but the psychological benefits of people being able to access gender affirming care, I think, far outweigh the uncertainty."
The process of referral and starting puberty blockers happens too fast
Another criticism of the gender affirmation approach has been that the process is too fast or does not have enough safeguards.
"People say things like 'oh, well, children turn up at these clinics, and then suddenly, they're on drugs to affect their physical development,'" Dr Bisshop says.
"But at some clinics, patients have waited four to five years to be seen."
Similarly, Associate Professor Michelle Telfer, the paediatrician who heads the RCH gender service, has told the ABC that more than 20% of children who are referred to the clinic never go beyond their first assessment, and those that do go further see a mental health professional three times before accessing medication.
In fact, the waitlist to be seen in the RCH gender clinic has grown so much that the team developed a waitlist intervention to ensure that patients who were nearing puberty were prioritised.
Dubbed First Assessment Single-Session Triage (FASST), the intervention consists of a nurse-led information and support session prior to any formal assessment.
"At the moment, the wait to be seen at the FASST clinic is probably around 10 months," says Associate Professor Ken Pang, a paediatrician at the RCH gender service.
"Then having gone to the FASST clinic, people wait an average of about 18 months [to be seen in the multidisciplinary clinic].
"The wait time is still considerable, but if you put that in the context of not having the clinic, we'd probably be looking at well over two years."
Associate Professor Pang co-authored a recent paper in Pediatrics which evaluated FASST, the findings of which were essentially that the intervention enabled better mental health outcomes.
"For young people who are trans who are going through the early stages of puberty, where they're starting to really get worried about their bodies changing in irreversible ways – that's going to be really distressing," Associate Professor Pang says.
Having FASST allows the gender clinic team to triage the more urgent cases, such as children approaching puberty.
"There is the capacity from having been seen at the FASST clinic to expedite that next assessment," Associate Professor Pang says.
Even Professor Morris, who advocates for a conservative approach, allows that gender dysphoria requires urgent action.
"We're not saying you don't treat these people," he says.
"We're not saying that you just ignore them or that you watch and wait, this is a not watching and waiting situation.
"This an active treatment [situation], but [it should be] active treatments with psychological, family and other therapies before consideration of any puberty blocking drugs."
Other than in this specific situation, waitlists are relatively lengthy – something which Dr Bisshop sees as evidence that gender-affirming care is the correct treatment framework.
"It says something when you've got someone who was referred [to a gender clinic] when they were eight or nine years old, and they get seen when they're 13 or 14 and they still feel exactly the same way," she says.
"That's persistence.
"They're not being rushed into anything – they've been feeling that way for six years."
Professor Morris says that where disagreement exists, it's for the court to decide.
The most up-to-date interpretation of the law, he says, is that treatment of people under 18 years of age cannot occur if either parent disagrees with the assessment of the child's competence to consent, the diagnosis of gender dysphoria or the treatment plan.
"If there's any question of doubt among the medical practitioners who are treating the person [or a parent], then the court should be asked to make the decision," he says.
"They have to then determine whether the child's got Gillick competence [i.e. is capable of consenting to medical treatment] – if the child has Gillick competence, and the child wants to do it, then that's fine.
"But that child has to be determined to be legally competent and that's a decision for the court."
What if they change their mind?
Current data indicates that less than 1% of trans people regret their choice or decide to detransition, but high-profile cases of detransitioners have garnered significant media attention.
One case which has entered the zeitgeist is that of Keira Bell, who sued England's NHS-run Tavistock Centre last year.
Ms Bell was first seen at a gender clinic at age 15 and commenced puberty blockers at age 16.
She decided to detransition five years later, but by that time had been on irreversible androgenising hormones and had a double mastectomy.
The outcome of her lawsuit against the NHS is expected to change the way in which children with gender dysphoria receive care.
Although Australia has not seen a court case on the same scale as Bell v Tavistock, various judgements on how and when to supply puberty blockers and cross-sex hormones have been handed down via the Family Court system.
"I think [detransitioning after irreversible changes is] a very sad situation for those very few individuals for whom that is the case," Dr Bisshop says.
"But what I find interesting is that in these discussions, [other doctors can be] more concerned about the very small percent of people who detransition, and not concerned at all about the majority [of young people with gender dysphoria] who desperately want to transition and are not being allowed to."
AUSPath Vice President Teddy Cook, a trans man, says he believes the publicity from Bell v Tavistock has shifted the conversation away from patients.
"The issue arises because the focus seems to be not on patient centred care, but on medico-legal issues," he tells TMR.
"And that is because of a gross misunderstanding of the trans experience, a lack of research and incredibly intense ideological opposition."
One key aspect of this misunderstanding, according to Mr Cook, is that often the reasons behind detransitioning are overlooked.
"What we often see is that the drivers that lead to things like detransition very rarely come from the transition themselves, they tend to be external pressures like not being able to live in your community as who you are because of violence and discrimination or not being accepted by your family," he says.
Professor shuster, for their part, says that questions over whether trans people would come to regret hormones or surgery have haunted trans medicine since its early days.
"If you go back to the 1950s and 60s, [clinicians] were not only concerned about the questions of 'is this person really trans?', but there was a huge concern among providers about whether trans people would come to regret their decision," Professor shuster says.
It was at this point in history that therapists and psychologists were introduced into the conversation around trans individuals – something which Professor shuster says was in direct response to questions over legal liability.
"But why they've never really resolved this question is partly because – and what my work is also thinking through – medical providers are trained to deal with illness and disease.
"They're not really trained to work within people's gender identities and so that's where we do see some of the bias coming out.
"There's not a biomarker to – and I say this tongue in cheek – to say definitively 'yes, you definitely have transgenderism'."
With such a biomarker unlikely to materialise, Mr Cook says trans people aren't going anywhere.
"If I was a GP, and I heard that the research was suggesting that using a person's [preferred] name and pronouns correctly would protect them from suicidality, that would be the first thing that I would do," he says.
"And it really doesn't take much – I think sometimes we get wrapped up in the idea that trans people are complicated, but actually we're not.
"We just want to be respected."