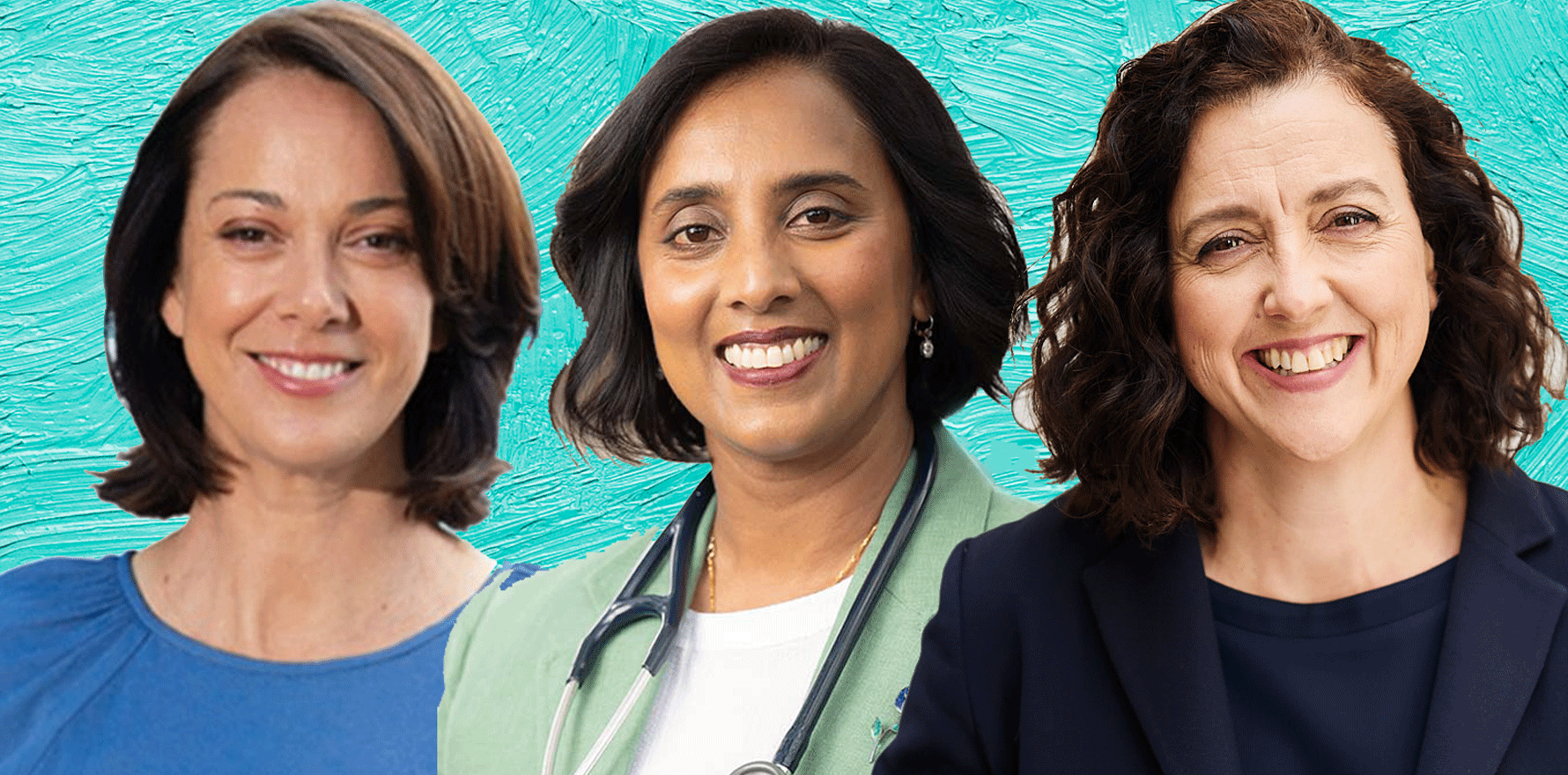 Independents Dr Sophie Scamps and Dr Monique Ryan took huge scalps, with Labor's Mark Butler set to become health minister.
---
Northern beaches GP Dr Sophie Scamps has gained the once safe Liberal seat of Mackellar in Sydney's north over the weekend, while paediatric neurologist Dr Monique Ryan has ousted former treasurer and Liberal leadership hopeful Josh Frydenberg in Kooyong.
Both doctors ran as community independents on a climate-change platform.
The Medical Republic sat down with Dr Scamps early in the campaign, when she said she felt "a sense of duty" as a GP to fight for climate health.
Her major health policies involve resourcing primary care through PHNs to develop climate and health strategies, taking urgent policy action addressing climate change and supporting the implementation of a national climate, health and wellbeing strategy.
"I was having a conversation with my 12-year-old son and his friends a few years ago about climate change," Dr Scamps said.
"You just want to have a gentle conversation, you don't want to scare them, but I said, 'Look, it's going to be something that your kids are going to have to deal with', and one of those beautiful boys turned around to me and said, 'Yes, because you adults have failed us'."
While she described climate change as the impetus for getting into politics, she also supports a federal independent commission against corruption and said she wants a "safe pair of hands" on the economy.
Speaking to RN Breakfast this morning, Dr Scamps promised to push Labor on climate change, given that a large chunk of that party's support comes from the coal heartland.
"We can afford to be more ambitious … farmers are at the forefront of climate change, they want action as well," she said.
"There are a lot of people broadly across the country who want to have a safe and prosperous future."
Kooyong's Dr Ryan said the wave of independent candidates coming into parliament would ultimately be good for the political health of the country.
"I think that having more women there, and more women who are not career politicians who have life experience in other important sectors like health, will improve the tenor of political discussion, hopefully, in this country," she told Nine newspapers.
Meanwhile, Liberal incumbent Professor Katie Allen, a paediatric allergist, has lost Higgins to Labor's Dr Michelle Ananda-Rajah, an infectious diseases clinician at Alfred Health.
Last year, Professor Allen refused to criticise fellow party member Craig Kelly for sharing misleading information on covid. 
Pharmacy Guild executive Jerry Nockles, who ran as a Liberal candidate in Eden-Monaro on NSW's south coast, failed to take the seat from Labor's Kristy McBain.
Adelaide MP Mark Butler looks set to be sworn in as Minister for Health, having served as the Shadow Minister for Health and Ageing while in opposition.
This won't be his first rodeo – Mr Butler was minister for ageing and for mental health in the Gillard government.
At different points, he has also held the portfolios for housing, homelessness, social inclusion, climate change, water and the environment.
Mr Butler has already promised to review several controversial decisions made by the Coalition this year, including the defunding of PBS MedicineWise and the appointment of PBS critic Dr Peter Boxall to lead the reference committee for the Health Technology Assessment review.
The big-ticket promise from Labor is the "Strengthening Medicare Fund" worth $750 million over three years, which Labor says will improve access to GPs and to multidisciplinary care, make primary care more affordable, manage chronic illness better and relieve the pressure on hospitals.
A taskforce to direct the implementation of the fund will be chaired by the health minister, and both GP colleges will have seats at the table. It is believed the taskforce will implement some of the key measures from the Primary Health Care 10 Year Plan, such as voluntary patient enrolment.
The Coalition released the 10 Year Plan on budget night, but did not fund it.
"Enshrining continuity of care and drawing on the best available evidence base to help achieve long-term patient health outcomes are vital components of achieving necessary health system reform," RACGP president Adjunct Professor Karen Price said last week.
The CEO of the Consumers Health Forum of Australia – which will join the colleges on the taskforce – said its top priorities were ensuring access to primary care.
"Our priorities included better access to affordable primary care and medicines, investment in preventive health, subsidised dental care and enhanced structures to improve consumer participation in decision making" CHF CEO Leanne Wells said.
Labor will also give grants of up to $50,000 to GP practices to upgrade equipment, IT systems and staff skills.
In combination, almost $1 billion in funding will be going toward primary care over the next few years.
Labor has also committed to widening the criteria for DPA status, which will make it possible for GP practices in regional and outer metro areas to attract and recruit overseas-trained doctors.
The 50% loading for video telehealth mental health consults in rural Australia, item 288 on the MBS, will be reinstated for bush doctors.
An additional $146 million will also go toward rural workforce incentives, as well as expanding registrar programs like the John Flynn Prevocational Doctor Program and the Murrumbidgee single-employer training model.
There is also the less popular proposal to build 50 bulk-billing urgent care clinics across the country, which many in the industry fret will go the way of the Rudd-era super clinics.
The Albanese government will also cut the maximum PBS copayment by $12.50, to just $30 per script.
In a pre-election letter to the Pharmacy Guild, Mr Butler said that pharmacy represents "a crucial pillar of the health system" and "should not be seen as part of the broader retail sector".
Other health policies include setting up an Australian Centre for Disease Control, a national melanoma nurse network and a national nurse and midwife mental health service.