22 January 2021
Q&A: Professor Katie Allen, doctor turned politician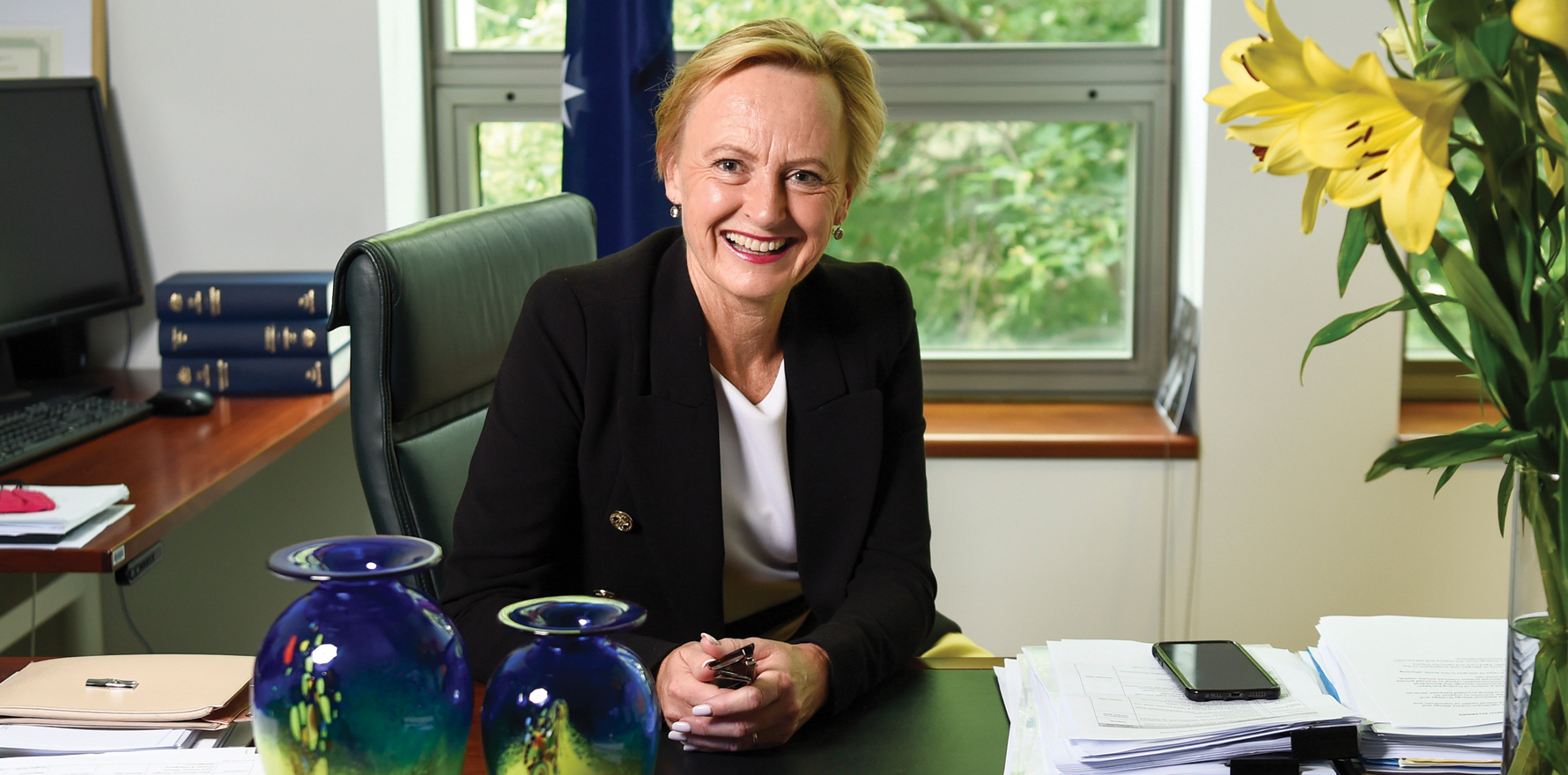 Professor Katie Allen, member for Higgins, says her career as a paediatric allergist and gastroenterologist sparked her interest in preventative medicine and a strong desire to change the Australian healthcare system from the top.
It was after watching children die on the operating table from liver transplants that she embarked on a decade-long project to complete Australia's first liver cell transplant.
And even though the procedure ultimately failed, Professor Allen said it didn't deter her from medical research.
Now a backbencher in the Morrison government, she shares her journey from medicine to Capital Hill.
TMR: What drove you to study medicine?
KA: I'm originally from Albury in NSW and I come from a very long line of doctors. My father was the first specialist in the Albury area and was very loved, my grandfather was also a doctor and a founding member of the [Royal Australian and New Zealand] College of Psychiatrists, and my great aunt was a doctor who married a missionary and went to India as an anaesthetist. My mother and grandmother were both nurses too. And now my daughter is studying to be a doctor.
I used to go with my father on ward rounds in Albury, and he would show me how to take a pulse and I'd faint looking at broken legs. He was just a man who had a great love of medicine and he passed that on to me when it comes to listening to people and helping them.
TMR: You've been involved in many medical milestones: you undertook the first liver cell transplant in Australia, you were involved in the first paediatric faecal microbial transplant and have co-authored many allergy studies which now inform Australian guidelines. What do you see as the highlight of your medical career so far?
KA: It was extremely exciting doing Australia's first liver cell transplant, and it was ten years of work. But it was also incredibly disappointing when I had to shut the whole field down internationally and it took me a long time to get over that because I put so much heart and soul into it.
I think that's when I realised, I have backbone. It was a hard thing to prove that liver cell transplants weren't ready for clinical application, but it was an important decision. And it probably saved a lot of unnecessary research and organs being wasted going into something that wasn't going to work.
TMR: And with how much you have achieved in medical research, what made you decide to abandon it – at least for a few years – to go into politics?
KA: I don't think I've abandoned it for a few years – hopefully, if the good people of Higgins continue to support me, I plan to retire in politics.
I just felt I had more to give and it seemed the next natural step for me. People come from all walks of life in the Liberal Party and that's one of the great strengths of our party. I thought I had the skills and expertise that would be useful in there. I often say that medical research is 80% content and 20% politics, and politics is 80% politics and 20% content. So, it's very similar actually.
TMR: You've now been in parliament since July 2019. What have you learned about yourself in that time that you didn't know beforehand?
KA: I think I knew about this myself before, but one of the most important things is the conflict about doing the right thing and doing the popular thing. And for me, doing the right thing is more important than doing the popular thing. And that can be tough. But I think that with maturity, that's an essential factor for me.
TMR: Medical doctors are a rarity in parliament, what would be your advice to doctors who would want to run in a federal election?
KA: Most people see the currency of being a doctor as pretty strong because you're balanced, reasonable, you work hard and are reasonably intelligent – which you would think are the skills and characteristics that the general population would like about a politician!
When people come to me who don't believe in vaccination, or they think their child has food allergy, I might not necessarily agree with them, but I still need to work with them to help them. So as a doctor, you have to see both sides to understand the position they're coming from. You don't have to agree with them, but you do need to help them, and that's exactly the same as a politician.
TMR: Are your colleagues, such as the member for Hughes, Craig Kelly, really above reproach when it comes to sharing misinformation about COVID-19 on their social media accounts? Is it appropriate for a member of parliament to contradict public health advice, and potentially put the lives of Australians at risk?
KA: In science, it is always a contest of ideas. Just because someone has a difference of opinion, doesn't mean that it's a dangerous opinion. It only becomes dangerous if it becomes a Government recommendation.
In my view, people shouldn't be looking to Facebook for their health advice, I will continue to encourage everyone to only follow advice from authorised Government websites.
TMR: One of your policy areas of interest is rural health. How might we improve the attractiveness of the bush for skilled health professionals?
KA: I think some of the things that we've been doing as a government have been very helpful, including ensuring that there are incentives right through from medical school such as bonded positions. We also need to help medical schools make sure that there is strong rural and regional training within the medical syllabus and we also need to make sure the towns are vibrant as well, because a town is not sustainable if it doesn't have a doctor, but a sustainable town is able to support a doctor.
TMR: We've now had nine peak doctors' groups come out and officially declare climate change a health emergency. What do you think it means for health, our health systems and their capacity going forward?
KA: I'm a strong advocate for climate action, I have been from the get-go. To me, it's no longer an environmental imperative, is an economic imperative. When you speak to different groups, you need to speak to them about the things that make sense to them. So, when I speak to my Coalition colleagues, I speak through an economic lens.
We're very resource-dependent as a country, that's how we pay for our hospitals, schools and our great infrastructure. So, we need to move away from the resources that we're dependent on because the market is going to dry up and we need to build different resources that we can sell. We're going to have to transition off fossil fuels to a more renewable energy, which is good for our own energy supply.
TMR: Do you think that there's a legitimate frustration in the medical community that they've been so listened to on COVID, but so ignored on the health implicaitons of climate change?
KA: They are listened to because of their expertise, and COVID is their expertise.
Bushfires, for instance, are important, but traditionally doctors aren't responsible for why bushfires have occurred. Yes, we know that there are more climate events. We know that bushfires are problematic. But normally, it's not the role of doctors to talk about whether we have undergrowth management in a certain way, or how we manage that. It's complicated because doctors' role is to advocate for the health sector. The question is, where does the health sector start and the environmental sector end?
In medicine, you can have an opinion on diabetes if you're a diabetes expert, but you can't have an opinion on cardiovascular disease, because you're not a cardiovascular expert. I think doctors need to get involved in climate science or climate health and generate the research. It needs to be generated by them, rather than just using derivative research from overseas.
TMR: And what are your major goals while you're in parliament?
KA: I hope to be helping to shepherd Australia into a strong renewable future with clean energy at the front and centre of our resources that fuels our economy so that we can ship overseas. I also hope that we have a science-led economic recovery from COVID and I think advanced manufacturing is something that we can do better.