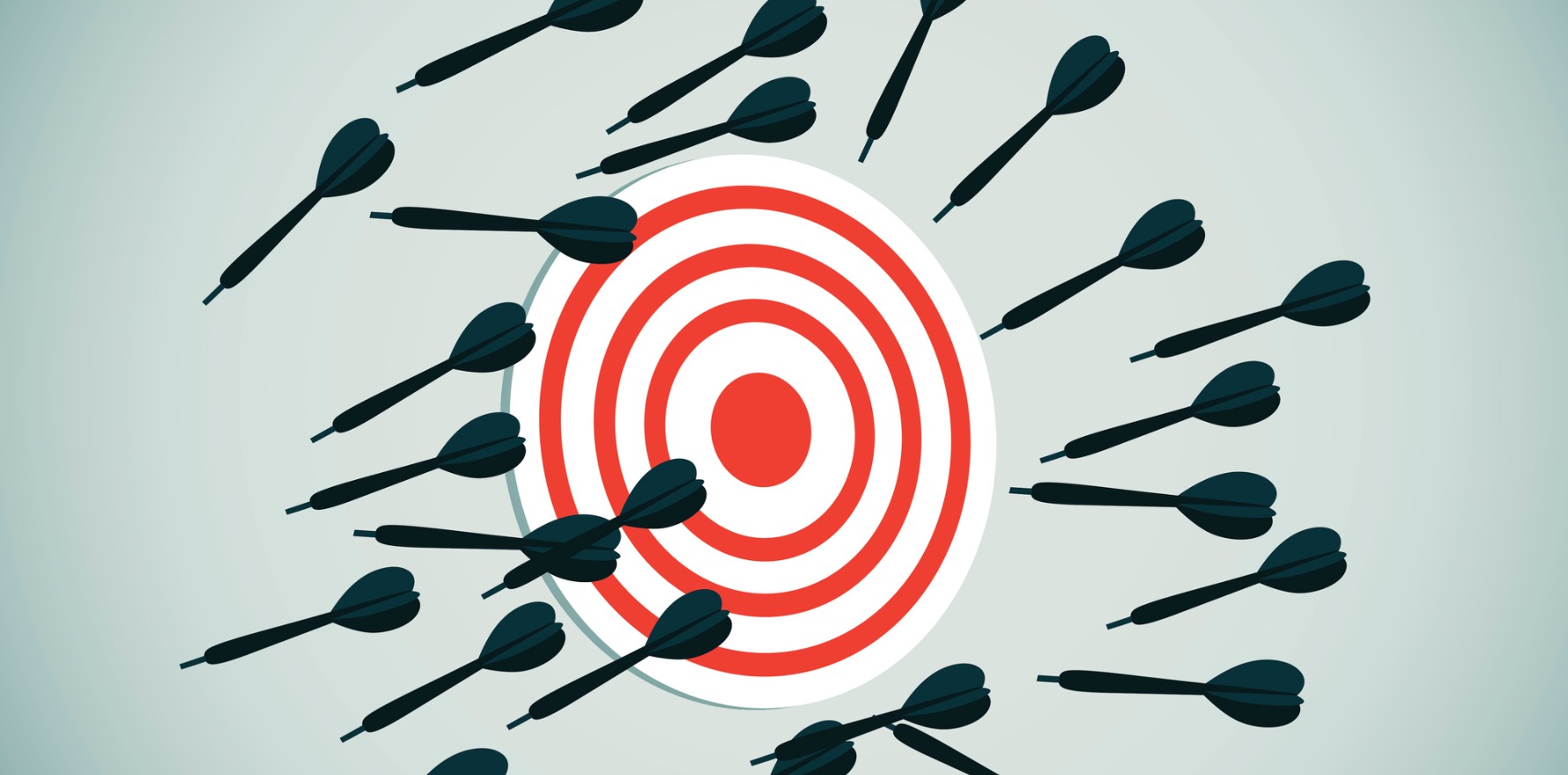 The DoH has pretty much confirmed over the weekend that it is business as usual in Canberra: GPs are the mushrooms of Australia's medical workforce.
---
After weeks of parading the RACGP president alongside the Health Minister, promising that GPs were the centre piece of our healthcare system (they are) and as such would obviously be "front and centre" and "the cornerstone" of the country's national COVID vaccine rollout, at 9am on Saturday it quickly became apparent that the government had been stringing the AMA, the RACGP and every GP in the country along.
Its 18 MBS items for GPs to vaccinate patients were woefully undercooked, so much so that even an incompetent DoH would understand that GPs wouldn't be playing much of a role at all in the vaccine rollout, because they simply couldn't afford to. At about $30 to $37 for the first vaccination and less each than this for the second vaccination plus a $10 PIP top up some time in the future for a practice if you actually do two doses (that's a masterstroke of bureaucracy and waste that only Canberra could conceive) doing patient COVID vaccinations does not add up for most GPs.
There was no one in GP land who could make the figures add up given the terms and conditions that were being set around being a GP vaccination centre.
David Dahm quickly summed up the cost side in an article he wrote just a few hours after the DoH released its Expression of Interest (EOI) document which included the funding arrangements and he concluded that anyone thinking of becoming a vaccination practice would need to do their numbers thoroughly and be sure that they could get very high throughput.
The problem with that of course is that vaccine distribution certainty for a low priority country like Australia is likely to be hellish, even if we do end up creating our own manufacturing capacity for the Astra vaccine. If you add this problem to any financial equation for a GP, the only practices jumping in will likely be those doing it mostly for civic duty reasons, and/or practice or company branding.
Should we lend our 10m Pfizer doses to country's that really need it?
The Pfizer vaccine got TGA approval this morning, so the button on send is supposedly going to be pressed on that order, which, according to the DoH, was originally going to arrive on our shores within two weeks of TGA approval. That's already blown out to four weeks, but watch this space.
Given the distress, mayhem and morbidity rate in the UK, Europe and the UK, surely there is an argument for Australia to give its 10 million doses up for the greater good to overseas supply for now. As things stand, Pfizer, which is now being sued by some European countries for failing to deliver as promised, might actually choose to borrow the ozzie 10 million doses for a month or so to meet some of it commitments to countries that really need it.
A simple way for Australians and maybe the government to think about it is, if you lend your 10 million doses to say Italy or the UK, how many lives are those 10 million doses likely to save in those countries versus us vaccinating in Australia. The answer is pretty obvious. But the politics wouldn't play out too well for the Morrison government if they actually did this.
GP land descends into mild mayhem over DoH offer
It took only an hour so on Saturday for the figures released by the DoH to sink in and GP social media to start ramping itself into a lather of fury and displeasure.
Many GPs were bewildered at how far off the mark the funding offer was compared to the build up by the DoH and RACGP and AMA rhetoric.
According to insiders the AMA and RACGP were only given the actual numbers late, and when they were, they were themselves shocked. Some last minute haggling resulted in some minor wins. For instance they apparently secured the ability for a GP to co-bill the items with another consult, and got the 80/20 rule adjusted so that practices that did set up for high throughput were not caught out.
But the bottom line was both organisations were done over by the DoH. The DoH led them along and took them knowingly to a series of national press conferences where the Minister was more than happy to spruik how the government felt that the GP sector was so critical and how important it was to the country.
All along, the government knew they could never afford to let GPs vaccinate though.
Fallout started in the GP forums and blame started to be laid.
At one point over the weekend, an RACGP presidential candidate in the last election, Dr Chris Irwin, and a few close confidants decided enough and was enough and they announced the formation of a new lobby group for GPs which he wants to be as down, dirty and effective as the Pharmacy Guild in Canberra – but for the good of GPs and the patients they care for. He has announced his group on change.org and at the time of writing this blog, there were 155 signatories. He apparently already has 600 GP members on his facebook lobby group, https://facebook.com/groups/578850982830966).
"Now more than ever general practice needs to have an effective voice like the Guild in Canberra," he told TMR over the weekend. "General practice will be destroyed unless we have effective representation, which sadly we do not. We must act, even if only for our patients."
According to several sources, later in the weekend Dr Irwin was removed from the highly influential GP forum, GPs Down Under. We haven't been able to confirm why he was removed or by which moderator. But if true, the move probably serves to underline how stressed and potentially fractured the GP community has quickly become as a result of the DoH backflip.
RACGP president Dr Karen Price is one of the founders and moderators of the GPDU site. TMR is not suggesting that Dr Price or the RACGP had anything to do with Dr Irwin's removal from the forum. However several sources have told TMR that the explanation they saw for Dr Irwin's removal revolved around him spruiking a "commercial" organisation on the site, such activity being against the policy of the site. Apparently that organisation was his new lobby group.
The removal of Dr Irwin, and apparently another GP who asked why Dr Irwin was removed, might highlight just how stressed and tense various sectors of senior GP leadership is becoming following the DoH funding decisions. We will have more on this story in this afternoon's late edition of TMR.
The DoH bait and switch (spruiking GPs as the centrepiece of vaccination and then not funding them to take up this role) is all the more damaging to the GP sector because the senior leaders at the AMA, RACGP and ACRRM had managed to forge a new degree of co-operation between the three organisations not seen for decades. Each group has been working tirelessly in the background, particularly on GP COVID participation and on developing a much more workable framework for GP training and education into the future. There was a lot of energy and optimism about working together better and the overall future for GPs.
And then the DoH revealed they weren't actually serious about GP participation by failing to fund it properly. They left the leaders of each group high and dry and embarrassed by how easily they had been led and how far they had each supported the government.
From any aspect it's one of the most cynical and potentially damaging manipulations of the GP sector by DoH in history. Given the five years of MBS freezes and how that impacted GP confidence and overall viability, that's saying a bit.
The RACGP for now is keeping its powder dry. Despite things moving on pretty fast they have sent us the same quotes to our requests for comment and thoughts about what has happened four separate times.
"From the beginning of this process, the RACGP has argued that this is not a standard vaccination program, given the clinical, logistical and administrative costs associated with providing such a service.
'"The widespread provision of vaccines from GPs and general practice will rely on the financial sustainability of providing the immunisation services themselves.
"Now we have this clarity, I know general practices right across the country will be doing the figures and working out whether they will be in a position to support this national health response.
"While it won't be for every practice, I hope we'll see enough taken up by general practice through the expression of interest program to get Australia vaccinated and back to some normality."
We've asked what does "won't be for every practice" likely mean? On spec it looks like means, "won't be for nearly every practice". But we wouldn't want to be putting words in the RACGP's mouth.
Apparently, senior leaders in all the peak GP groups are quietly seething at the deception. And why wouldn't they be.
Given the scope of the DoH misdirection and the terrible position it has put each group, especially the RACGP, it is understood that each organisation is busy regrouping and planning strategy for how to deal with what has happened. Expect the RACGP and the AMA to not be so nice to the DoH in coming weeks.
Is the RACGP structured to fail in advocacy and lobbying?
If you look at everything that has taken place since the appointment of a new RACGP president and in the last four weeks or so, what you very clearly see is "groundhog day" for GPs. Another year, another president, even a very smart, well meaning and committed president and what happens? The government dupes GPs and strings along leadership in a series of press conferences and public outings so it's going to be very hard for the leadership to turn on them.
Dr Irwin's summation that the RACGP just isn't set up to lobby effectively might have some merit.
If you look at it in raw terms, by forcing presidents to have only two year terms, and by not requiring certain benchmarks in understanding of government, negotiation, and business, the RACGP is asking for "groundhog day" every couple of years. Electing a new and inexperienced president every two years and packing them off to Canberra without any qualifications or experience to change the world will nearly always have a similar outcome. The RACGP, with no continuity in Canberra, will be treated as they nearly always have been and used in the manner which the bureaucrats feel is best for their objectives.
Dr Karen Price is a very smart and sophisticated operator. She represented the admirably on national TV as its head. But she's not an accomplished business person, lawyer or lobbyist with a lot of government negotiation experience who has spent time in the capital over many years understanding the cut and thrust of of the advocacy and lobbying game. She's was given just a few months to create an impression with the senior bureaucrats in Canberra. Indeed any RACGP president needs to do a lot work getting their own board members on side and aligned.
It is a set up destined to fail almost every time. A set up that is a remnant of a time gone by when the president's role was largely a ceremonial on behalf of an academic organisation charged mainly with training, education, research and governance. A time when being president might represent the first step in a career outside being "just a GP", one often even in politics.
If the RACGP wants to be an effective advocate for its members, retain relevance and set the profession up for the future, it can't keep doing what it has always done and think that one day things will eventually get better. It needs to restructure in a manner that will make it effective and give it clout and influence in Canberra.
The RACGP was first and foremost set up for governance, education, research and training. Advocacy and lobbying are new to it, although it appeared as a key goal for the college as far back as six years ago now.
The college has only really taken advocacy seriously since its last president thrust it upon a traditional board and less than competent long term executive by spending nearly all his time on advocacy and actually having an impact and influence in Canberra. Dr Harry Nespolon was often quoted saying that given the state of the sector advocacy was now his entire focus because if advocacy continued to be so ineffective there would be no GP sector left to left to train, govern and educate.
Dr Nespolon ironically may have even created false hope among college apparatchiks that Canberra could be tamed eventually by the RACGP one day as it currently is set up. But he only managed his success through weight of experience, business acumen, commitment, and sheer unadulterated stubborness. You don't get three or four Dr Nespolons in a lifetime let alone in three RACGP elections in a row. And that's what you would need under the current RACGP structure to eventually crack Canberra in the manner that is required here.
If the RACGP is going to rake over the coals of this mess and look for someone to blame they had better start looking at their set own up. And by that we don't mean whether their presidents are good enough or not. Presidents are set up to fail now in the current RACGP structure, if the RACGP is really wanting to conduct effective advocacy.
The college either needs to bite the bullet and review its structure, mandate and constitution – and reorganise substantively for advocacy – or get out of the advocacy game and stick to its traditional knitting of governance, training, research and education, which they have done reasonably well over the years
Mind you, many members might think that the return on their membership investment is substantively denuded if advocacy entirely disappears from goals of the college.
Dr Irwin might be shooting at stars with his new organisation and seem a bit young and naive. But he also might have the right idea. If his push does nothing else it might awaken the college to think a bit more carefully about how they get advocacy right.
(NOTE: this article originally had the first consult at $65 which was an error . You can achieve that level but only if you co-bill another consultation at the same time you are billing the vaccination. Apologies for any confusion).