20 November 2020
Patients lose choice of assessor in NDIS reforms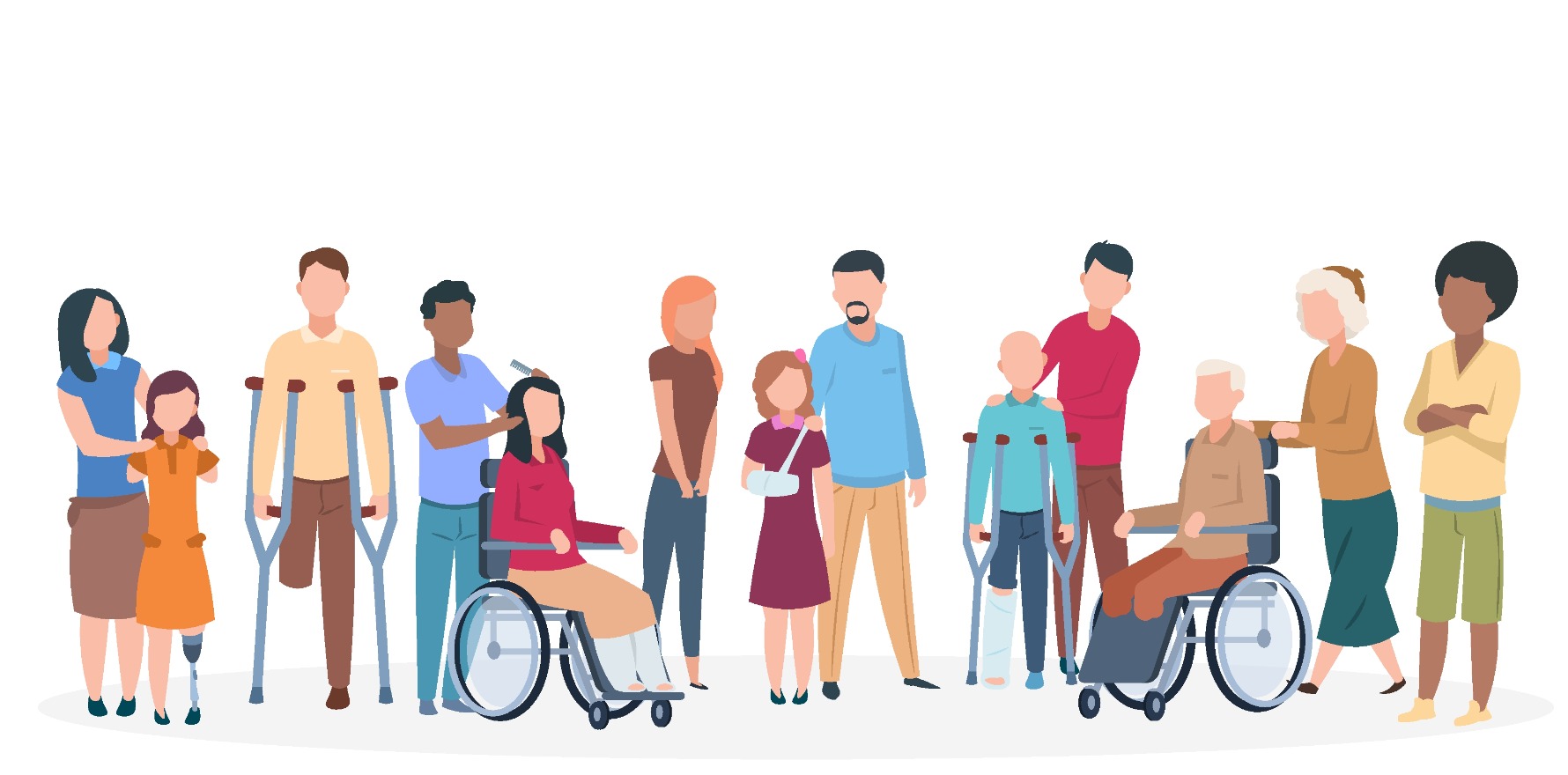 A patient's regular GP can accompany them but won't be paid, the NDIA says.
---
Changes that the government says will make National Disability Insurance Scheme (NDIS) assessments fairer are instead being described as "deeply concerning" by disability care advocates.
The independent assessments will be rolled out in early 2021 for new applicants to the scheme, and will replace plan reviews by mid-2021 for existing participants when they have a major change in circumstances such as starting a new job or moving out of home.
The current access process varies between states and territories but requires applicants work with their GP and/or other health professionals to collect evidence of their disability – leaving some patients with hefty medical bills.
Applicants will no longer need to collect this evidence and will instead have a free one-off assessment, lasting up to three hours, with an assessor appointed to them.
The National Disability Insurance Agency (NDIA), which runs the NDIS, currently has an open tender for organisations to provide allied health professionals – including physiotherapists, social workers, and psychologists – for the independent assessor roles.
Independent assessments were recommended by the 2019 review of the NDIS Act and will make the process simpler and more equitable, an NDIA spokesperson told The Medical Republic.
"Many participants have told us that costs involved in getting assessments and evidence to support their applications and reviews are significant out of pocket expenses and can be a reason why some people do not even test access to the scheme."
The independent assessments will focus on a patient's functional capacity, they said.
"This means for participants with complex, rare or multiple disabilities, their independent assessment will provide an indication of the impact of their disability and environment, as well as their strengths and support needs, rather than focusing on diagnosis.
"To make sure the independent assessment process is consistent, an independent assessment will be completed by an allied health professional on the independent assessor panel."
Doctors will still be involved in access requests, they said.
"They will continue to be responsible for diagnosis and providing important information relating to a participant's disability as part of the eligibility requirements."
GP and chair of the RACGP disability special interest group Associate Professor Robert Davis has previously told TMR of the difficulty some patients with disabilities have in attending face-to-face consultations.
"I deal with people with developmental disability or intellectual disability so when they come to see me, they might need one or two carers to come with them," Professor Davis said. "So they have to access the car, stay in the waiting room, and hopefully they can tolerate being in a waiting room with other people, and then see the doctor so that in itself is quite a long exercise."
But disability policy expert Ms Romola Hollywood told TMR it was important people with disability could choose the assessing health professional as it could take time to establish trust and an understanding of the impact of their disability.
"People with disability are telling us they want the opportunity to choose – they have usually established a relationship with one or more health professionals, who get to know their particular life circumstances, how the disability impacts their capacity to live an ordinary life, and what supports will work best for each person," said Ms Hollywood, who is director of policy and advocacy at People with Disability Australia (PWDA).
"It can take some time to develop those relationships and be able to prepare reports that are appropriate for the NDIS process.
"We know that people who'd been through independent assessment processes through the Disability Support Pension application process have found it to be a less than satisfactory process, because the assessors don't know the person – so things can be missed, judgments can be made, and people don't feel heard."
Members are afraid the incoming changes to the assessment process will make access more difficult, Ms Hollywood said.
"Some of our members are expressing concerns about the underlying reason for this shift to independent assessments. Some people feel it is about reducing access to the scheme and driving down the supports that are included in plans."
The Australian Association of Psychologists has also said the new process is too simple, and that a patient's long-term practitioner would be better suited to making assessments.
However, a participant's GP is "not prevented" from giving further information to the NDIA under the new access process, the NDIA said.
An applicant could also bring their treating health professional as their support person to the independent assessment – but "there is no payment planned for any support person", the NDIA told TMR.
Ms Hollywood said the offer to bring a health professional along was unlikely to be practical.
"Doctors and allied health professionals have their own practices, so for them to come to the NDIA – it's unclear how that would work. We have called for more detail on the overall process," Ms Hollywood said.
Professor Robert Davis told TMR the available information on the independent assessments looked fine from a GP perspective, but he could appreciate PWDA's concerns.
"I don't see any barriers for GPs providing input into the assessment process. I can understand the apprehension of advocacy groups having experienced the so-called independent medical reviews from WorkCover in the past," Professor Davis said.
"The proof of the pudding will be what checks and balances they have in place to ensure the true independence of the assessors."
PWDA is also concerned the announcement had been made without full consultation with people with disability and the wider disability sector.
"This is a significant policy decision that changes the way the whole system is going to work, and they had previously run one small pilot that wasn't representative of all potential and existing NDIS participants," Ms Hollywood said.
"I understand they're currently seeking expressions of interest for people to participate in a second pilot, yet they will roll out to full independent assessments by the middle of 2021, which is not sufficient time to know what the issues are going to be."
In October, federal senators questioned the integrity of the first pilot study of independent assessments.
The NDIS website said "91% of participants or their representatives reported high levels of satisfaction with their appointment", but during a Senate Estimates hearing the NDIA revealed that only 145 of the 512 participants in the pilot had completed the satisfaction survey.
The NDIA told TMR it expected the second pilot to include 4,000 participants from a range of ages, disabilities, and locations.
PWDA would have preferred to see more training and support for health professionals to assist the roles they already play, Ms Hollywood said.
"If the issue the NDIA is trying to address is inconsistencies in reports they receive, we think better training, consultation and support for GPS and allied health professionals in preparing reports would be a better option.
"We know some people find the cost of the NDIS assessments prohibitive, so the proposal of the NDIA paying for those independent assessments is helpful, but that could be done through a reimbursement process rather than a wholesale change in the way the NDIS functions."
The NDIA recently worked with the RACGP to release new resources for GPs, following years of complaints over the patchy and confusing information available to GPs assisting patients accessing the scheme.
More GP-specific material will be developed ahead of the changes taking place next year, the NDIA said.