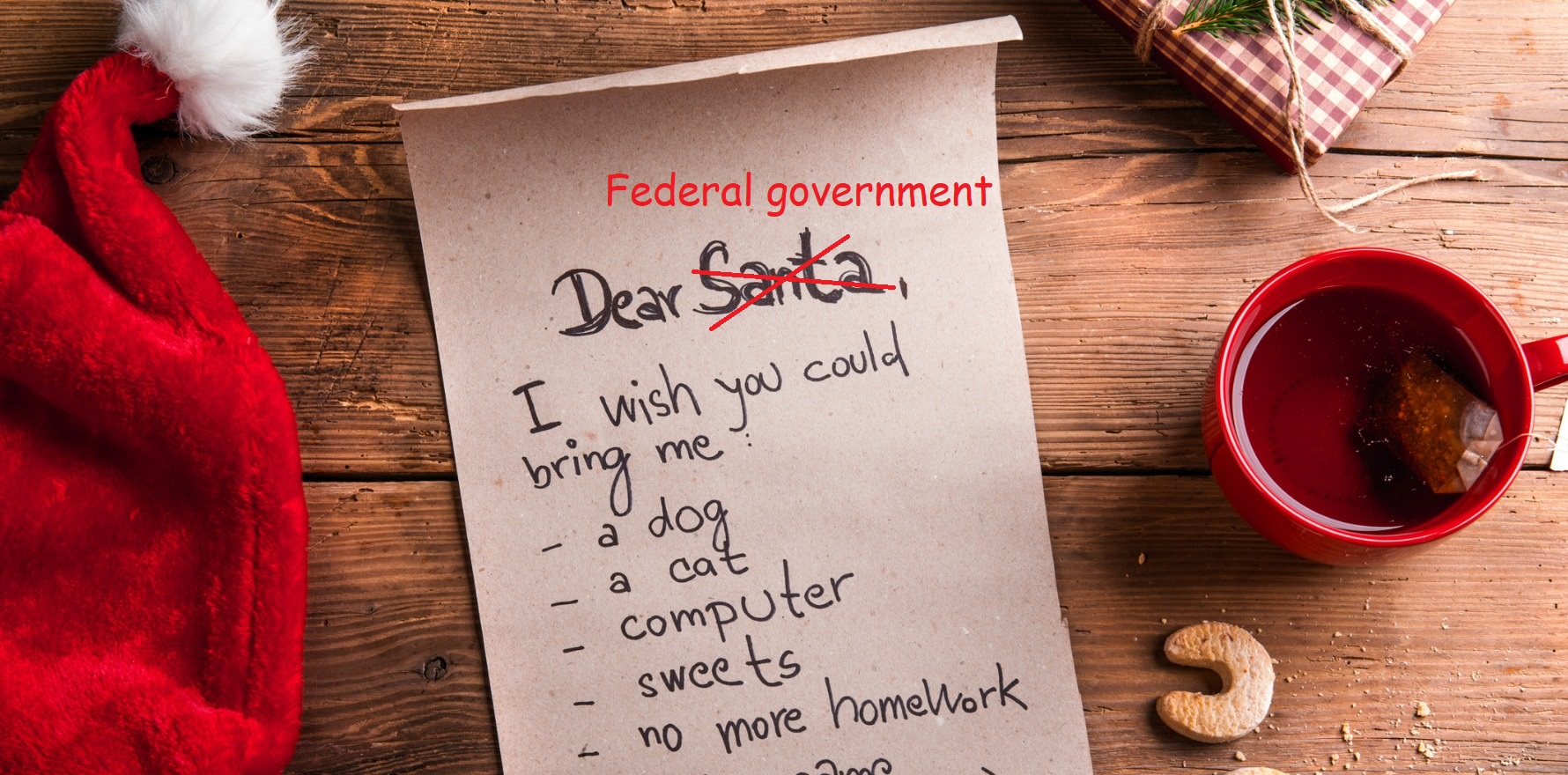 Here's what the major organisations representing primary health are hoping to get out of the federal budget on 29 March.
---
Let's get fiscal! This year's federal budget is a mere two weeks away, on 29 March.
With the federal election also looming, organisations big and small are clamouring to make their positions known.
Here's a deep dive into what some of the main bodies representing primary care have on their budget wish lists (as well as a shallow dive into what some of the other medical organisations are asking for).
Key takeaways
Both GP colleges and the RDAA want to see portability of entitlements for GP registrars.
The RACGP's big request is more funding for long appointments.
Pandemic-induced workforce shortages are hitting the industry hard, with most groups mentioning the additional pressures.
The PSA is proposing a pharmacist prescribing model where the pharmacist is embedded in a GP practice.
Notably absent so far is the AMA's pre-budget submission on primary care, which is expected some time soon.
Big players 
RACGP
The bulk of the RACGP's submission looks at preventative healthcare.
"The top priority is to strengthen general practice and to invest in preventative healthcare," RACGP President Dr Karen Price said.
"We've called on at least five to six different ways to begin to do that, but in particular we want [to see] investment in longer general practice consultations which support complex care."
The college is recommending upping Medicare rebates for level C and D consults, as well as introducing a level E item for consults over an hour in length.
Increasing level C and D consults by 10% would require an $88.1 million investment in the first year and introducing a level E item with a rebate of $200 would cost $40.7 million for the first year.
The RACGP also recommends increasing payments for doctors who use "additional advanced skills" in rural areas, as well as providing access to the relevant specialty items when rural GPs hold advanced skills in certain disciplines.
Reinstituting funding for long phone consults, adding additional support for GPs to see patients in the week post hospital discharge and creating portability of employment benefits for GP registrars round out the college's list of recommendations for the government.
"Back in my intern days, you were sent to the hospital basement to put piles and piles of discharge summaries together – it has always been seen as an afterthought," Dr Price told TMR.
"So [in the budget submission] we're saying, 'you know what, it's a clinical handover' – and we know that when you run a long race, the changeover of the baton is the most vulnerable time."
Portability of employment entitlements, the college argued, will make GP training more comparable to hospital-based specialty training.
"As a former chair of the RACGP's women in general practice committee, I know that Australia needs a national tax-funded childcare and parental leave system that emancipates women from having to choose between career and family," Dr Price said.
"It would mean that registrars could keep their entitlements … when they travel around for different training environments, they don't lose all of their entitlements, whether it's sick leave, maternity leave, holiday leave or parental leave.
"That way they don't feel they're missing out by stepping into a general practice career."
The college also recommended a service incentive payment for a group of services targeting vulnerable Australians: people aged over 65, people with mental health conditions and people with disability.
This recommendation comes with the highest total price tag on the college's wish list, requiring a combined investment of $211 million for the first year to fund all three programs.
ACRRM
The rural college called for the government to "restore the value proposition" of rural practice as first priority.
"If I had to sum up our submission, I'd say it's looking at ways to make rural and remote practice more attractive for training and then staying in," ACRRM President Dr Sarah Chalmers said.
"Of course, we're also looking at prioritising health outcomes for rural and remote people because when you're looking for equity, you actually have to put more resources into boosting rural and remote areas, which are coming from so far behind."
Developing and implementing funding models within and outside the MBS will be fundamental to supporting high-quality primary care in the regions, according to ACRRM.
"We've spent ages talking about how we can reform primary healthcare, and part of that was reforming the funding," Dr Chalmers said.
"We often talk about rural solutions for rural problems, so a lot of the ideas around flexibility, blended payments et cetera will make a difference."
The college also called for funding to create and sustain a national rural generalist workforce, along with portability of workplace entitlements for registrars and an increase in training places allotted to ACRRM.
"Despite the rural workforce shortages, current training allocations restrict ACRRM to no more than 10% of the government-funded general practice training places through the AGPT," the submission reads.
"This has made it impossible for the college to grow its programs through the government's funded national framework and to date 45% of FACRRM have completed their training outside the nationally funded framework through the college's self-funded pathway."
RDAA
The Rural Doctors' Association of Australia is calling for the full implementation of the National Rural Generalist Pathway, but goes a step further by advocating for a single employer model for rural generalist trainees the country over.
"A lot of what we're finding is that junior doctors now are much more wary than I was when I was a junior doctor around leave entitlements," RDAA President Dr Megan Belot told TMR.
"And part of is probably because people are studying medicine at an older age, where they're beginning to think about starting a family."
The association recommends expanding the model currently being used in the northern NSW region of Murrumbidgee, in which the state acts as the single employer for the registrar and receives reimbursement via that doctor's Medicare billings.
"RDAA supports broad reform of the employment arrangements for all GP registrars," the RDAA wrote.
"However, state jurisdictions have expressed specific interest in underwriting the employment arrangements for rural generalist registrars due to the nature of their work across both primary and secondary services."
The association also asked for the number of junior doctor rural rotations to be doubled to 400 FTE in a bid to maximise recruitment to areas experiencing a workforce shortage.
Like the RACGP, the RDAA also advocated for additions to the workforce incentive program.
"We have enough medical graduates to actually fulfil what the nation needs, but they're just not coming out to the bush," Dr Belot said.
The RDAA is also asking for expanded consultant specialist outreach services, a national e-credentialling service which would allow doctors to work across state lines more easily, a disaster register for rural GPs and generalists and strategies to support rural recruitment and retention.
AMA 
This year, the AMA decided to release its pre-budget submission in multiple chapters.
While the first part, which looks at ending logjams in public hospitals, has been out for over a month, the chapter on primary care is still yet to be released.
Forming the backbone of the AMA's public hospital submission is a four-point plan that looks at reintroducing funding for performance improvement, expanding capacity, funding alternatives for out-of-hospital care and increasing the Commonwealth's funding contribution to public hospitals to 50%.
With the budget itself now just two weeks away, time is running out for the association to release its primary care chapter.
Medium players
Pharmacy Guild
The politically powerful pharmacist owners' association hasn't published its pre-budget submission in full, but has mentioned elsewhere that a major recommendation is to fund a national opioid treatment program under the PBS.
"It makes sense that the prescribing and dispensing of prescriptions for opioid dependence treatment medicines should be aligned with that of other PBS medicines, a move which will help to ensure that treatment is accessible and affordable for the vulnerable patients," the Pharmacy Guild wrote.
Under the proposed scheme, approved prescribers could write a PBS prescription for up to one month of treatment with five repeats, and out of pocket costs to the consumer would contribute to their PBS Safety Net Record.
Approved pharmacists would be remunerated for dispensing the prescription as a "pharmaceutical benefit, inclusive of daily dose management for oral opioid dependence treatment as well as in-pharmacy administration?(or delivery to the patient's clinic)?of injectable opioid dependence treatment".
Pharmaceutical Society of Australia
The PSA has four key proposals for the government, the most relevant for primary care being a GP-pharmacist collaborative prescribing pilot to address the "urgent workforce crisis" facing rural Australia.
This model, as described in the pre-budget documents, appears very different to the proposed Queensland pharmacy prescribing trial.
"Allowing pharmacists embedded in general practice to prescribe under a collaborative care model would enable GPs to better utilise the existing clinical pharmacist workforce, address the workforce crisis, and reduce avoidable hospitalisations due to medication misadventure," the PSA said.
The trial would take place across just five GP clinics; the PSA estimates it would cost about $2.9 million over four years.
The proposal harks back to the collaborative prescribing model described in a 2019 discussion paper from the Pharmacy Board of Australia, which the AMA entertained and the RACGP outright rejected.
The other major recommendation is to embed pharmacists in residential aged care specifically to improve medication management, which is estimated to require about $400 million in funding over four years.
Greater pharmacist remuneration for involvement in case conferences and National Immunisation Program vaccinations also made the list.
Australian College of Nursing
The Australian College of Nursing included three recommendations in its pre-budget submission, which focused on workforce planning, the disability sector and aged care training.
The college proposes an advanced practice scholarship program which would upskill nurses to help address the rural workforce shortage.
"ACN would like to propose modern-day service options that involve optimising the untapped potential of advanced practice nursing on a national scale," the college said.
The recommendation on reforming the disability sector asks the government to commit to $250,000 in funding over three years to establish two units within the Graduate Certificate in Community and Primary Nursing which focus on disability.
The final recommendation is similar, asking for funding to establish a scholarship program to support registered nurses to undertake a graduate certificate in aged care.
The scholarships would only go to registered nurses registered working in residential aged care.
Royal Australasian College of Physicians
The physicians' college has asked for MBS telephone items for specialists to be made permanent beyond 30 June.
Removing specialists' access to telehealth, the college said, will disadvantage rural and remote patients, people with a disability, Aboriginal and Torres Strait Islander people and the elderly.
"We want to see the federal government and the opposition recognise the importance of equitable access to specialist care and include phone consultations in their 2022-23 budget," RACP president Professor John Wilson said.
One key item that it wants to see funded is telehealth conferences between non-GP specialists and the patient's primary GP, with or without the patient present.
It also called for more investment in rural generalist training, which would include guaranteeing long-term funding for the Rural Health Outreach Fund.
National Rural Health Alliance
The National Rural Health Alliance issued a challenge to the government to stop funding small, fragmented initiatives that "merely plug gaps" in understaffed rural areas.
"Our current fee-for-service Medicare rebate system rewards high-volume patient throughput, which does not work for smaller rural GP practices," CEO Dr Gabrielle O'Kane said.
The alliance has just one recommendation – immediate funding and rollout of 30 Rural Area Community Controlled Health Organisations.
RACCHOs would receive block funding and have a similar structure to the Aboriginal Community Controlled Health Organisations.
Others
Medicines Australia
The body representing Australia's research-based medicines industry has just two recommendations.
The first is to improve time to access for new medicines, and the second is to meet commitments and timeframes set out in the freshly inked five-year strategic agreement set between the government and Medicines Australia.
Science & Technology Australia
Australia's peak body in science and technology called for the incoming budget to "double down" on investment in the sector with a $2.4 billion research translation fund and securing rising Australian science talent.
"Safeguard the next wave of Australian science and research breakthroughs – the next set of discoveries after mRNA vaccines – by lifting the Australian Research Council and National Health and Medical Research Council annual research grants budgets to $1 billion for each agency," it said.
Australian Association of Medical Research Institutes
AAMRI takes a similar tone, saying that current funding levels have meant the next generation of medical researchers are being "squeezed out" of programs and success rates in NHMRC grant schemes have fallen to historic lows.
"For some career levels in NHMRC grant schemes, there is only enough funding available to fund 8.8% of applications received," it wrote.
"This is despite more than 50% of applications deemed to be of sufficiently high quality to be funded."
The association's major recommendation is funding for 288 additional Ideas Grants per year, at a total cost of $278 million annually.
Australian Private Hospitals Association
Skills shortages, uncertainty around the value of private health and health sector resilience are the three major issues that the APHA brought up in its budget submission.
It also advocated for making MBS telehealth items permanent.
"While face-to-face consultation remains the norm in the treatment of inpatients, the pandemic has shown that when public health orders require clinicians themselves to be placed in isolation, telehealth can play an essential role in easing workforce pressures and ensuring continuity of care for patients," it wrote.
Private Healthcare Australia
Private Healthcare Australia took the unusual step of arguing that the government is spending too much on increasing MBS funding.
It uses this to argue that private health is more efficient, and therefore should receive more funding.
Other asks include cutting the costs of medical devices, cutting red tape and restoring the private health rebate to 30% for lower income earners.
Public Health Association Australia
The PHAA called for more action on preventative health, recommending that 5% of health expenditure from national and state levels be invested in preventative health by 2030.
Unlike most other submissions, it also proposed revenue sources, making the case for increased alcohol, sugar-sweetened beverage and tobacco excise taxes.