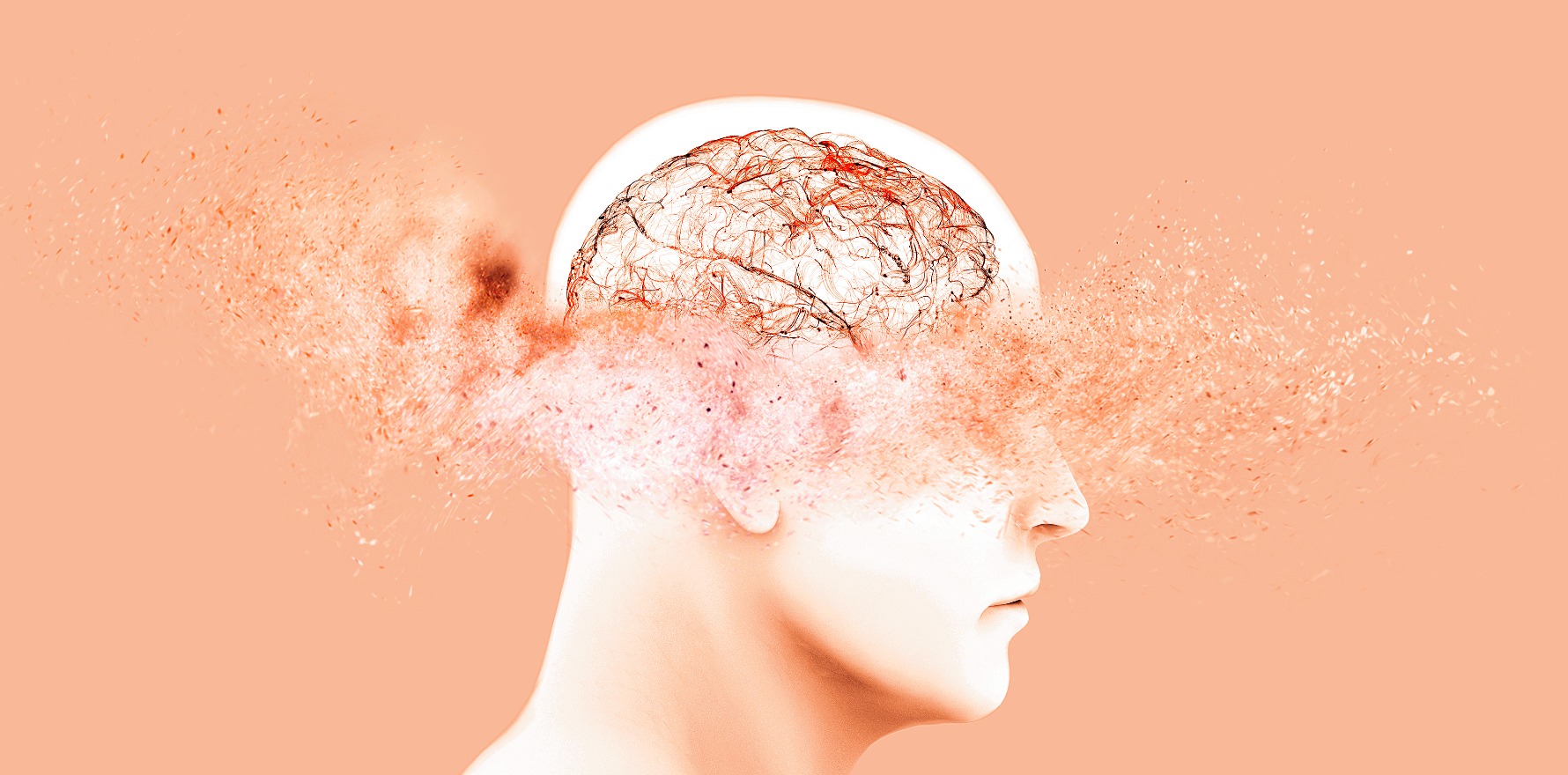 The approval of aducanumab has shocked many, but the amyloid buster already has rivals.
---
Following the US Food and Drug Administration's controversial approval of Biogen's aducanumab for Alzheimer's disease last month, two more drugs targeting amyloid have been fast-tracked for review, despite limited evidence that they will actually slow cognitive decline.
Top officials at the FDA shocked many when they ignored the recommendations of their independent advisory committee, and their own statistical reviewer, and shifted tactics to grant "accelerated approval" to aducanumab, a monoclonal antibody that removes amyloid plaques from the brain.
Then just weeks later, the FDA designated Eli Lilly's donanemab, and Eisai and Biogen's lecanemab (BAN2401) as "breakthrough therapies", to expedite their development and review. As is Biogen's aducanumab, both therapies are amyloid-targeting Alzheimer's drugs, and Lilly has already announced that it will seek accelerated approval for donanemab later this year.
But is this a dangerous precedent or a savvy strategy?
Aducanumab, marketed in the US as Aduhelm, is the first novel treatment for Alzheimer's to be approved in nearly two decades. While the decision has been applauded by advocacy groups, many experts worry it is preying on patients and their families who are desperate for hope — even when the evidence is lacking.
Three experts have resigned from the independent advisory committee in protest, and two congressional committees have launched investigations, citing "serious concerns" about both the steep price of aducanumab and the process for its approval.
In his resignation letter from the advisory committee, Harvard professor of medicine Aaron Kesselheim called it "probably the worst drug approval decision in recent US history".
In a joint op-ed in The Washington Post, FDA directors Billy Dunn, Patrizia Cavazzoni and Peter Stein acknowledged that the evidence was "complicated and, in some instances, contradictory", and "did not, on its own, convincingly demonstrate a clinical benefit and did not meet the standard for 'regular' approval". But they contend it did meet the criteria for accelerated approval, which allows for a surrogate measure that is "reasonably likely" to predict clinical benefit, rather than '"certain" to predict.'
Biogen will also have to conduct a new study to show aducanumab's benefit, but they will have nine years to complete it.
With such high stakes, that's "an unacceptably long time to wait", according to Professor G. Caleb Alexander, who is a member of the aforementioned advisory committee, and Professor Jason Karlawish, who co-authored an editorial in the Annals of Internal Medicine expressing their concerns.
Aducanumab's messy history
The two phase III clinical trials for aducanumab were cut short because they didn't seem to be providing clinical benefit — but the drug was resuscitated from the brink of death when a post-hoc analysis found that a sub-group of patients on high doses in one of the trials had a positive result. The other trial had a negative result. Reviewers have noted that the positive result could just as easily be an anomaly as the negative result.
Not only was the link between amyloid reductions and cognitive improvements unclear in the two aducanumab trials, but dozens of trials of treatments over the past two decades have also shown significant reductions in b-amyloid levels without clinical benefit — causing many experts to question its value as a surrogate measure.
The FDA has acknowledged the multiple previous failures of drugs targeting amyloid, but says that the therapies are diverse with different mechanisms, and factors such as insufficient dosing, inappropriate patient selection and methodology errors could have contributed to the negative outcomes.
Among the grievances Professor Kesselheim has spoken out about is the fact that the advisory committee was not asked to review or discuss the surrogate measure of amyloid as a biomarker, a fact the FDA ultimately based its accelerated approval on. In fact, "the FDA explicitly said in November that this wasn't something they were considering", he told Bloomberg Opinion in an extensive interview.
Accelerated Approval is not supposed to be the backup that you use when your clinical trial data are not good enough for regular approval.

— Aaron Kesselheim (@akesselheim) June 7, 2021
Hefty costs
Aducanumab is delivered by monthly infusion with a price tag of US$56,000 (A$74,408) per year — and known side effects include amyloid-related imaging abnormalities (ARIA) such as inflammation and bleeding in the brain, so regular monitoring with MRI is also required.
To put the cost in perspective, the Institute for Clinical and Economic Review has estimated a value-based price of between $US2500 and $US8300 per year.
The not-for-profit health policy organisation Kaiser Family Foundation has predicted an enormous cost blowout. They estimate that if half of the two million Medicare patients who used Alzheimer's treatments in 2017 took aducanumab, it would cost more than $US57 billion in a single year — far more than was spent on all the Medicare Part-B drugs combined in 2019 (that figure was $US37 billion).
Biogen and the FDA also appear to be casting a wide net in terms of who the drug can be prescribed for. Although the clinical trials included only patients with early-stage Alzheimer's disease and mild cognitive impairment, Aduhelm's label indicates the drug can be used broadly "for the treatment of Alzheimer's disease".
Questions over the FDA's role
Critics have pointed to a suspiciously cosy relationship between Biogen and the FDA — which worked together on the application.
Briefing documents given to the advisory committee in November included call-out boxes highlighting "the FDA's position" on the evidence, describing the positive results as "highly persuasive", "strongly positive" and "robust" — despite the fact that the statistical reviewer recommended against approval.
According to reporting by the health news site STAT, Biogen's chief scientist Al Sandrock had an off-the-books meeting with FDA's director of the Office of Neuroscience Billy Dunn soon after researchers re-analysed data from the discontinued trial and discovered a positive result. STAT detailed the close relationship between the biotech company and the regulator, noting that the FDA went so far as drafting a road map for how the drug could win approval.
FDA goes on the defensive
In response to the mounting criticism, the FDA has released internal memos that shed light on the disagreement among reviewers, and described the rationale for their decision.
In their Washington Post op-ed, the trio of FDA directors said accelerated approval had been used extensively for cancer drugs over the past two decades, contributing to markedly improved survival rates. They also cited support from patients and their families and carers, who've said they were "willing to accept some degree of uncertainty" in return for access to treatment that could potentially delay or stop Alzheimer's disease.
It's an argument previously made by Florey Institute's Professor Paul Maruff, an Alzheimer's disease researcher and chief innovation officer at Cogstate, a consultancy that works with pharmaceutical companies including Biogen. "I wasn't surprised," he said of the recent approval. "This is a health emergency."
"I think there is also some broader strategic approach at play here," Professor Maruff said.
"As AD is a health emergency, the accelerated approval pathway allows more companies to invest and move forward with their development programs, all the while working to improve the clinical outcomes observed in their trials.
"The other issue of course is that Biogen now has to negotiate with payers [American health insurers] who will demand a much greater set of evidence for them to actually pay for the drug."
For its part, Dementia Australia supports the move, with CEO Maree McCabe saying it "provides real hope for people who are developing symptoms and in the early stages of Alzheimer's disease".
"Importantly this will result in further research investment into more treatments for all forms of dementia," she said.
But not everyone is so sure.
Professors Alexander and Karlawish argue that the decision to accept amyloid as a surrogate may prompt more companies to seek approval for other drugs that target biomarkers with unclear clinical benefits. It could also make research more challenging if patients are reluctant to participate in trials where they might receive a placebo or less novel treatment.
"Persons living with Alzheimer disease may choose to drop out of or not enrol in clinical trials and instead take Aduhelm," they wrote in their editorial. "In reality, as desperate patients understandably take it and possibly other amyloid-reducing drugs, the pace and progress of demonstrating safe and effective treatments for Alzheimer disease will slow."
Henry Brodaty, a professor at the University of New South Wales Centre for Healthy Brain Ageing who has consulted for Biogen, also expressed reservations.
"Evidence for an intermediate outcome (amyloid on PET scan) does not substitute for substantive clinical outcome (better cognition or function)," he said. "It is potentially a breakthrough but approval appears to be premature."
The Therapeutic Goods Administration is reviewing Biogen's application for aducanumab, with a decision expected early next year.