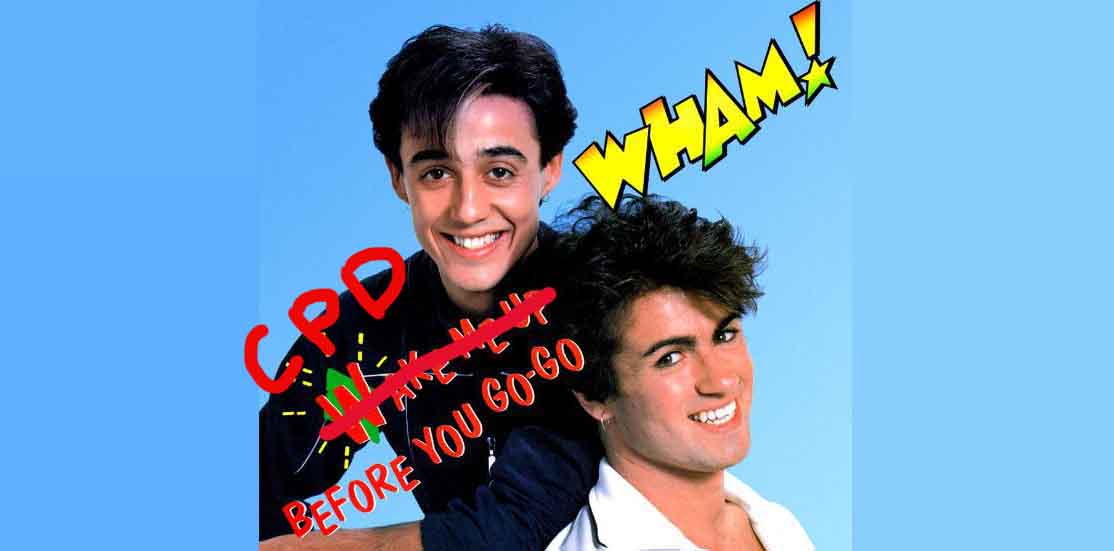 RACGP financial members have only until the end of the month to download their record.
---
From as early as next month, fellows of the GP colleges will be able to abandon their paid memberships with the RACGP or ACRRM and maintain their continuing professional development elsewhere.
From 16 June, GPs can either start managing their own CPD or move to a free or paid points-logging platform to save on the hefty fees of being a member of the RACGP or ACRRM.
Since the weekend, when this publication was feeling very unsure whether to advise you that it was safe to leave …
… we have established that it is ok – you'll just have to find another option for your CPD points admin.
Given the considerable confusion and the fast-approaching deadline, TMR asked AHPRA to clarify what the changes will mean in practice.
A representative from AHPRA and the Medical Board of Australia told TMR that under the changes, all practitioners with specialist registration must still fulfil the requirements for CPD set by the relevant specialist medical college – for GPs either ACRRM or the RACGP.
"[I]n order to fulfil the requirements of the current CPD registration standard, specialist GPs must meet the CPD requirements set by either of the general practice colleges," the representative said.
"The standard does not require them to be members of any college.
"All medical practitioners must declare at renewal of registration whether they have complied with a number of registration standards, including the CPD registration standard. AHPRA randomly audits practitioners to check that they have complied with the standards."
The changes are made possible by a legislative change passed last year, which removed the ability of ACCRM and the RACGP to hold a duopoly over CPD administration.
So yes, you are quite free to leave the colleges next month. But what of the CPD activities you have already completed in this triennium?
The RACGP told TMR that any RACGP member who decides to administer their CPD points independently after 16 June can simply download their record from their myCPD platform.
Grab your points before you go-go
However, GPs wishing to do so are on a tight deadline.
"Members planning not to renew have until 30 May to download their information," the RACGP said. "After 30 May, members who don't renew will lose access to their myCPD platform, and the many benefits of maintaining professional development through the RACGP."
Anecdotally, TMR has heard that some GPs have received phone calls in recent weeks from the RACGP, asking them if they planned to renew their membership next month.
After telling the college they planned to let their membership lapse, one doctor told TMR they were locked out of their RACGP account and their CPD record.
"I'd suggest any GPs planning to cease their membership download their CPD record first, before informing the RACGP," that doctor told TMR.
But the RACGP denied that access to any myCPD accounts was being restricted or suspended ahead of 30 May.
"If anyone is having trouble accessing their account, or requires assistance, they can contact our member services centre, who are happy to assist," a spokesperson said.
"The RACGP is working hard to ensure members are aware of this through emails and other direct communication."
ACRRM members can also download a copy of their CPD record but will need to do so while their financial membership is still valid.
"Any person currently enrolled in the program can at any time access a statement of their CPD activities and any activity undertaken and logged during the period of active membership of the college would appear on that statement," ACRRM said.
Can you keep your letters?
GPs have also raised concerns about whether their qualifications are tied to holding a financial membership with the college from which they received their fellowship.
Both the Fellowship of the Royal Australian College of General Practitioners and the Fellowship of the Australian College of Rural and Remote Medicine are qualifications recognised by AHPRA as entitling individuals to holding specialist registration.
However, defecting from a paid membership with a college does mean you forfeit the right to use the post-nominal fellowship titles associated with that organisation.
"While they remain a financial member, a Fellow can refer to themselves as a 'Fellow of the RACGP' and use the post-nominal 'FRACGP' in accordance with regulations," the RACGP told TMR.
UPDATE: See our later story on this point.
Where do 'CPD homes' fit in to all of this?
AHPRA and the MBA are planning to overhaul the CPD framework entirely, bringing GPs more into line with other specialists.
The proposed changes are being considered under the regulators Professional Performance Framework.
However the changes, which include the concept of CPD homes as well as a change from points per triennium to hours per year, remain in a draft stage – that's why currently GPs still have to fulfil standards set by the colleges.
If adopted it would mean that organisations other than the colleges could become accredited CPD homes, able to offer a full CPD service to their members which would follow a different standard to the one currently used.
According to the Draft revised Registration standard: Continuing professional development" released in November 2019, all practitioners will have to have a CPD home, defined as follows:
"A CPD home is an organisation that is accredited by the Board's accreditation authority, the Australian Medical Council, to provide a CPD program for medical practitioners. This organisation may be an education provider, another organisation with primary educational purpose or an organisation with a primary purpose other than education.
"A CPD program includes details of the CPD activities needed to meet the program and Board requirements; resources and/or activities to support completion of the program requirements; a system for participants to document their professional development plan, self-evaluation and CPD activities, and to store evidence of their participation; processes for assessing and crediting activities; and processes for monitoring compliance, auditing activity and taking appropriate action for failure to meet the program requirements."
TMR understands that this is yet to be approved by the Australian Health Workforce Ministerial Council, and that even when it is, there would be a lengthy transition period where the regulator would have to approve the establishment of any new CPD homes.
Considering how long it might realistically take for alternative homes to set up and secure accreditation, anyone leaving the colleges now had better find an alternative points logging system that they like.
Existing options include the AMA's on doctorportal learning (dplearning.com.au); Ausmed's free tracker (ausmed.com.au); a new one from AHPAS (ahpas.com.au); and one that will be running from 1 July at ASGP (asgp.com.au).