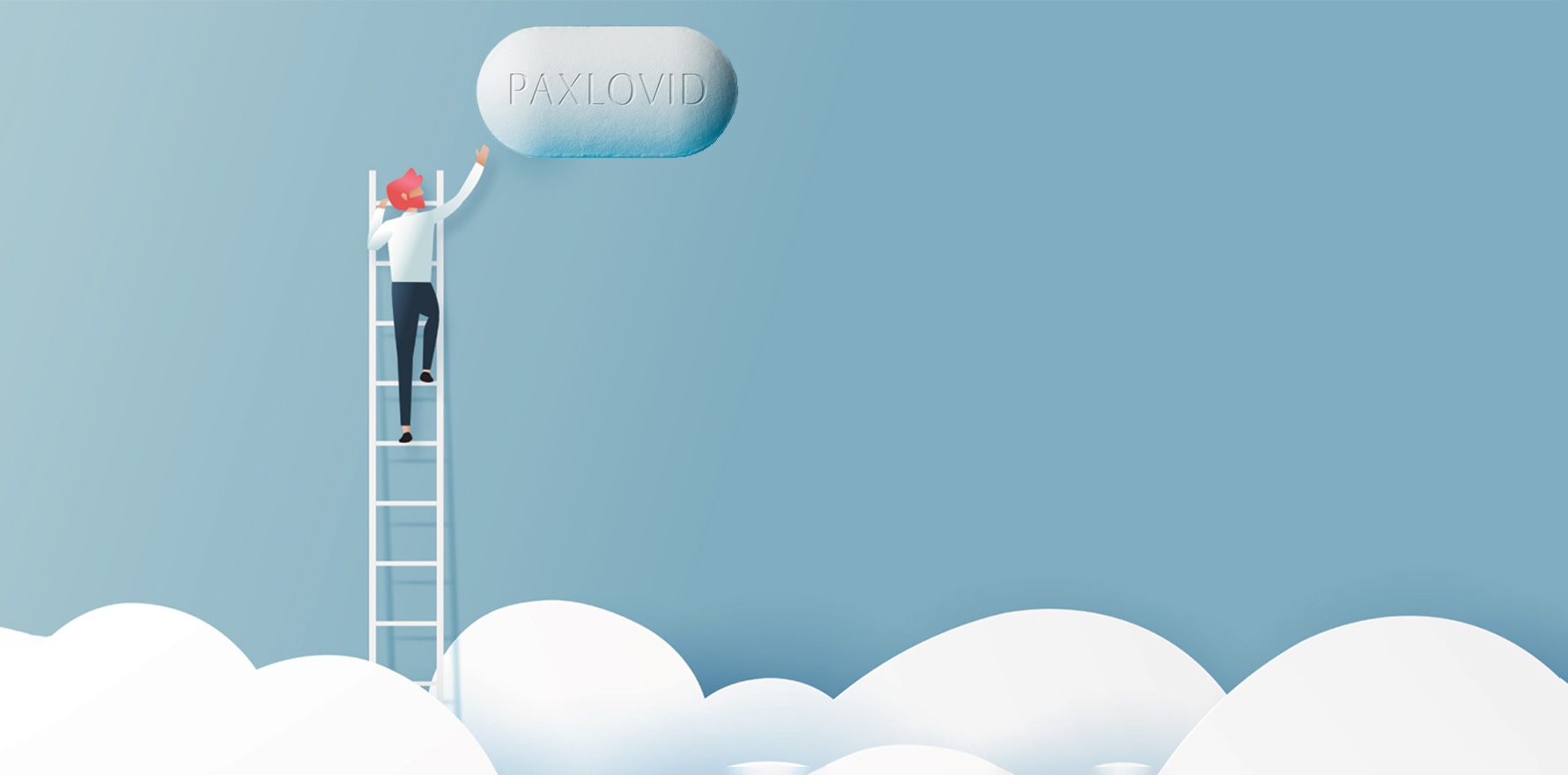 There are plenty of Paxlovid doses in stock, we're told, but they're hard to find even when your patient makes the cut.
---
Federal Health Minister Mark Butler has urged "a better uptake of the wonderful new oral treatments that now exist, are on the market, or in our warehouses, to treat covid".
But GPs and patients are struggling to get access to the drug in time, given strict PBS eligibility criteria, a patchwork of different rules and unreliable supply.
"At the moment, we have 1.3 million doses of these treatments available in our warehouses," Mr Butler told journalists this week. "They are on the PBS, but only 50,000 doses so far have been delivered. Our research indicates that the vast bulk of the Australian population are not aware that these treatments exist.
"These treatments are now on the PBS, available at very cheap prices, [and] can be prescribed by a GP, delivered by a pharmacy and taken very easily by patients who are particularly vulnerable for severe disease."
The RACGP said it had been pushing for greater public awareness of the medicines and eligibility for some time so that people contact their GP as soon as possible after they find out they're covid positive.
"There are a number of barriers in people accessing these medicines which have resulted in low uptake. The main issue is that a patient needs to take the first tablet within five days of first experiencing symptoms. And within that time they need to get tested, notify or have their GP be notified of their positive status, be determined as eligible for the medicines, and then get their script filled at a pharmacy," the college said.
But Dr Mukesh Haikerwal told The Medical Republic GPs had experienced "ongoing problems" trying to make that happen.
"The proper way is: the covid-positive result goes to the GP, the GP knows the patient and will make the call on what drugs they should have, and off you go. But each step is stymied at the moment. It's just not working well."
The process was fraught from go to whoa, including GPs not being informed by pathology labs of a positive result, narrow PBS eligibility criteria and not finding antivirals on the shelf, said the Melbourne GP and former AMA president.
Raising awareness would only exacerbate problems at the practice end, he said.
"The PBS listing is quite convoluted and it's hard to make the cut. Making more people aware of antivirals is all very nice, but it'll be even more catastrophic on the phones, because people will demand them and they won't be eligible.
"And with the parallel state systems, there's different criteria, and every state is different, and in [Victoria] every area in the state is different. The so-called Covid Positive Pathway is not one pathway, it's multiple pathways."
Once eligibility is determined and complex drug interactions for the nirmatrelvir and ritonavir combination therapy are checked on the University of Liverpool website, a chemist must be found to dispense the antiviral, said Dr Haikweral. His own clinic has established close relationships with nearby pharmacies, but patients elsewhere have had trouble finding anyone who stocks them.
"So you send them an electronic prescription, but it's usually 24 hours before they can get [the medication] in," said Dr Haikerwal.
The federal government "sale or return" guarantee for community pharmacies "encourages pharmacy to order Paxlovid and have it on the shelf ready for the next script," a Pfizer representative told The Medical Republic.
"Given the short treatment window to initiate treatment, pharmacists are being encouraged to have Paxlovid 'on the shelf' at all times and the 'sale or return' guarantee mitigates the financial risk for pharmacists."
A spokesperson for the Pharmacy Guild of Australia said there had been "no reports of issues over antivirals but any move to facilitate access for patients was welcomed".
The Guild also called for expanded eligibility before stocks of the antivirals become out of date.
"An issue is the highly restrictive eligibility criteria to receive a PBS subsidy to lower the out-of-pocket costs for patients. Changes to the eligibility criteria for PBS subsidy are needed," the Guild said.
"There is evidence of the safety and effectiveness and safety of these antivirals which can underpin the eligibility changes. Vulnerable patients need to be able to get access to these medicines in a timely manner."
Contrary to this story in Nine newspapers, the RACGP said it was not calling for expanded PBS eligibility, only for better awareness.
Anna Davidson, who runs the Port Stephens GP super clinic on the Mid North Coast of NSW – and therefore has a higher level of awareness than most – has experienced the struggle from the patient's side. She's also seen confusion and exhaustion from trying to keep up with rapidly changing information.
"We've all suffered from bad communication over the last 2½ years," she said. "We find out something's happening the day it's announced, like everyone else. And people ring practices demanding this and that and we say, 'but you don't qualify', [and they say] 'but it was said on the news today'."
Ms Davidson was still recovering from being hospitalised from covid when she spoke with The Medical Republic and had just received test results showing fibrosis in her lung.
She said being ill and trying to navigate access to care was bewildering.
"You have all these people telling you different things. And I'm a pretty astute health consumer – I run a GP clinic, I'm on OzSAGE. I'm very involved in knowing what's going on.

"If I had so much trouble sorting it out, what hope have other people got?"

Anna Davidson
She did eventually get Paxlovid. It was privately prescribed on day five after her first symptoms, but neither Ms Davidson nor her doctor were able to find it in stock at a pharmacy that could have it delivered to her that day. Three days later, she was hospitalised. Discharged, she again became ill. She finally started on Paxlovid on day 21 – again, privately prescribed.
Ms Davidson believes broadening the criteria for PBS access would allow GPs to keep people they know are at risk out hospital.
"That's the place to do it – it's your regular doctor. They know who you are, that you're always terrible when you have a respiratory illness, that you've been hospitalised before. They know if you are at risk, even if you only get one tick on the PBS criteria."
The federal government has urged GPs to avoid private prescriptions, warning – in contrast with Mr Butler's message – that supply is limited and antivirals should only be prescribed to those eligible under the PBS.
At the time of writing this article, the RACGP confirmed that advice had not changed.
Private prescribing was Ms Davidson's only option, however, and it came with a pricetag.
If she had been eligible for Paxlovid on the PBS, Ms Davidson would have paid $42.50. For concession holders, the co-payment is $6.80. Off the PBS, Ms Davidson paid $1200.
"I'd already had weeks off work when I got Paxlovid. Many people wouldn't have that money after that much time off work.
"And there's a downward spiral. If you have a longer illness or get long covid, you're unable to work long-term. There are so many issues that flow from this."
Pfizer is hosting a webinar on 30 June discussing three cases of covid medication in hospital and the community. Questions will be addressed by respiratory physicians Dr David Joffe, who is involved in developing models of care in acute and long covid, and Professor Jonathan Williamson who established and chaired the Clinical Taskforce on Covid at Liverpool Hospital and co-authored covid management guidelines.