2 March 2022
Why men won't take allopurinol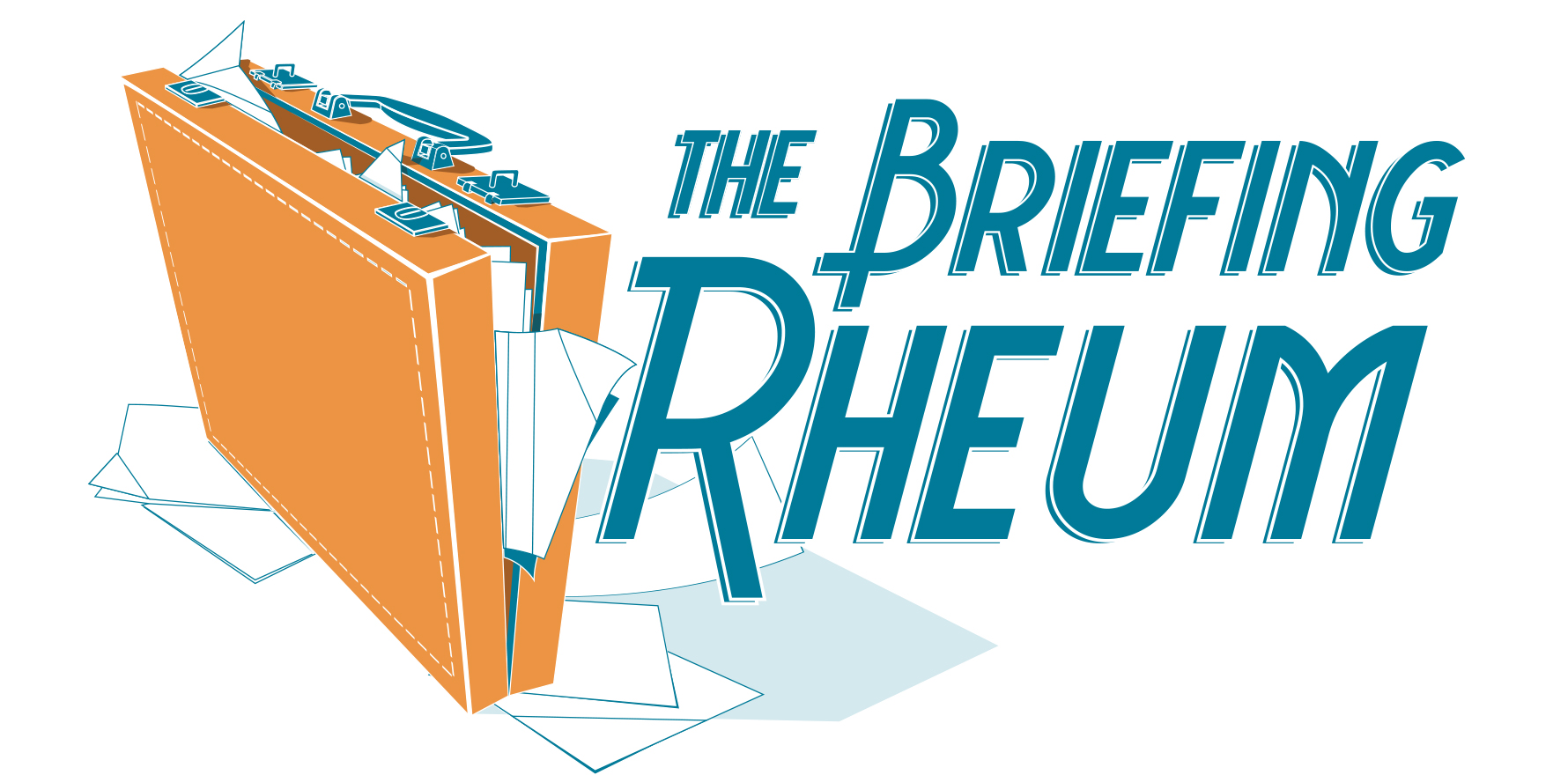 Plus: Arthritis gloves on trial; body mass and biologics in RA; and the latest on the abatacept shortage.
---
With less than half of gout patients taking urate lowering medication as prescribed at 12 months, adherence rates are very low even in comparison with other chronic illness. A New Zealand study of 69 men taking allopurinol aimed to explore reasons for not taking the medication, with a particular focus on intentional non-adherence.
Patients completed the 22-item Intentional Non-Adherence Scale (INAS), which considers four key themes: resisting illness, where patients don't want to be reminded of their illness; testing treatment, where patients want to see if they can get away with taking less or no medicine; drug-specific concerns, including side effects and fears of dependence; and general sensitivity to medicines – beliefs about the dangers of medicines accumulating in the body.
The top four reasons were wanting to lead a normal life again, wanting to think of themselves as healthy again, to see if they really need it and to see if they can do without it. Patients without serum urate at target (0.36 mmol/L) had significantly higher INAS scores, as did younger patients, patients of non-European ethnicity and patients not in a current relationship.
The authors suggested that a useful strategy to improve adherence when initiating treatment could be to frame urate-lowering medication as "a way of correcting an unhealthy imbalance that will allow a return to normal activity and lifestyle".
J Rheumatol 2022, online 15 February
Can arthritis gloves be dismissed out of hand?
Researchers in the UK interviewed patients with RA or undifferentiated inflammatory arthritis about their views and experiences with arthritis gloves widely prescribed to reduce hand pain and improve function. Their main benefit was warmth.
The cohort comprised a sub-set of patients taking part in a clinical trial comparing Isotoner arthritis gloves (10 patients) and loose-fitting placebo gloves (nine patients). The patients were interviewed after 12 weeks of glove wear, with both patients and interviewers blinded to the treatment allocation.
Both groups of patients reported warmth being the main benefit of the gloves and felt that regular gloves would have the same effect. However, the impact on hand pain and improvement in function was limited.
Patients reported some difficulties when wearing the gloves while carrying out everyday activities, in particular having to take them off and put them on again to avoid getting them dirty or wet. They were also quite slippery. Some patients liked sleeping with the gloves on and reported them warming and comfortable. But others reported hand swelling and pain after long hours of continuous wear.
The clinical trial, comprising 163 patients in total and reported in BMC Musculoskeletal Disorders last year, found no difference between the intervention and control gloves, with both groups reporting similar but small improvements in hand pain.
About three-quarters of the patients found them beneficial and said they would continue to wear them. However, due to cost considerations it was recommended that they're not prescribed to patients and regular gloves may suffice.
Rheumatology Advances in Practice 2022, online 12 February
No basis for choosing biologics based on body mass
In the first study to compare the efficacy of TNFi to non-TNFi biologic therapies based on body mass, researchers found no statistically significant differences and suggested that obesity shouldn't influence therapy choice.
The observational study was based on RA patients in the CorEvitas database initiating either TNFi (n=2891) or non-TNFi (n=3010) biologic therapies as a second- or third-line treatment. Disease activity outcomes at six months included achievement of low disease activity (CDAI <10), achievement of a change at least as large as the minimal clinically important difference and the absolute change in CDAI from baseline.
While there was no weight-related difference in response to TNFi vs non-TNFi, researchers found that the optimal response rate to either therapy was achieved at a BMI of 27 kg/m2 in the overweight category.
Meanwhile, patients with a very low (<18.5 kg/m2) or very high BMI (>35 kg/m2) had a lower probability of response, though the authors acknowledged that some of this association was explained by other factors and residual confounding may have been present.
Arthritis Care & Research 2022, online 10 February
Abatacept shortage update
Bristol-Myers Squibb last week advised the TGA and ARA that they had received some stock of SC-prefilled syringes, although it will only be enough for 50% of current SC patients.
The ARA has recommended that the stock be reserved for patients who've had prior use of two other b/tsDMARDs and patients who have a relative or absolute contraindication to other b/tsDMARDs.
The ARA has also recommended that no new patients are initiated on abatacept and current patients be moved off abatacept where possible. Due to limited supplies of the IV preparation, patients should only be moved from the SC preparations to the IV presentation in exceptional circumstances.
The TGA website has more information about the abatacept shortage and the Serious Scarcity Substitution Instrument.