31 January 2022
Who won (and who lost) the covid app wars?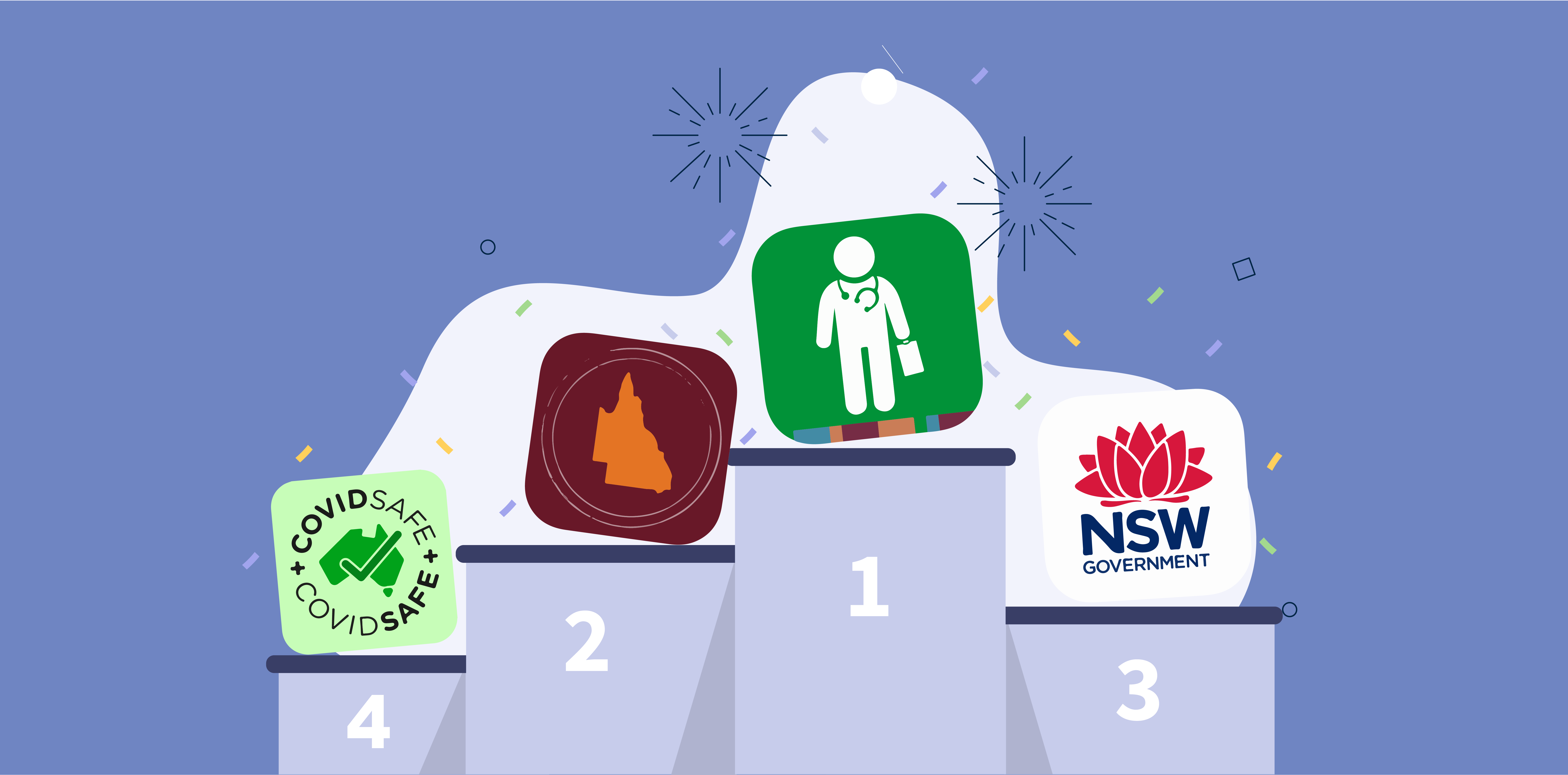 Hint: it wasn't the federal government.
---
You know you're in an ongoing pandemic when neither TikTok nor Instagram feature in Australia's top five free iPhone apps for 2021, bumped off the list by government apps – from Express Plus Medicare app at number one (handy for downloading your vaccination certificate), to Check In QLD, Service NSW, Service Victoria and finally myGovID.
Stark in its absence was the Federal government's eye-wateringly expensive and much-hyped COVIDSafe app, launched with much fanfare in April 2020. The advertising bill alone for the disappointing app came in at $6.9 million, with the total cost for app development and ongoing maintenance pegged at more than $9 million.
Despite limp assertions that the COVIDSafe tool had "made a positive contribution to identifying and verifying Covid-19 contacts" made in the government's own report on COVIDSafe's effectiveness from May to November 2021 – the same report shows in that six-month period just 13 Australians testing positive for covid agreed to share their data, and only two potential close contacts were identified.
Meanwhile, state-government-run QR check-in apps have seen record user numbers; by November 2021, NSW Minister for Digital Victor Dominello told Parliament that Service NSW had seen more than 7.5 million users rack up more than one billion check-ins via the app, which also integrated the digital vaccine certificate.
The federal government's technology support for the logistics of the vaccine rollout – a critical part of our national response to covid – has similarly been underwhelming, and in this area, state health apps have been overtaken by private offerings.
Health-appointment booking app HotDoc has been a clear front-runner and by mid-December 2021, a spokesperson from HotDoc confirmed the platform had been used to book just over 7.5 million of the nation's 40 million vaccination appointments.
The company was quick to integrate covid vaccine bookings into HotDoc's app, allowing GPs to open up their available appointments to anyone searching for vaccine availability, sparking a huge uptake on the platform as both NSW and Victoria experienced fast-moving outbreaks with the Delta variant during mid-2021.
Hospitals including Austin Health in Victoria and St Vincent's in NSW also adopted HotDoc to book in staff and patients for covid and flu vaccines. HotDoc also partnered with practice management software firms Genie Solutions and Medical Director to improve their practice-facing appointment workflows.
HotDoc rapidly automated the more tedious aspects of vaccine logistics, allowing patients to fill in cumbersome covid consent forms online, and facilitating second-dose bookings and providing side-effect information to patients – leaving Healthengine and other platforms in their wake.
HotDoc's success has kept pace with the progress of key competitor Healthengine, which won the federal government's limited tender process in March 2021 to provide the Vaccine Clinic Finder app, made available via the government-owned Healthdirect website.
And while early take-up of the government-hosted Healthengine app may have been hampered by an apparent botched rollout of the national booking system that caught many general practices unaware, the system has since progressed smoothly.
Focusing on app shortcomings, however, may be missing the point; as Emma Hossack, CEO of Medical Software Industry Association pointed out in a statement this week, widespread acceptance of new technology by government, clinicians and health consumers has allowed 10 years of innovation to be achieved in 18 months, once covid hit.
"When the global pandemic hit, the government looked to technology to rapidly safeguard the population and save lives. It engaged industry in a highly consultative process, unlike ever before, and as a result the swift introduction of solutions has shifted the nation's healthcare forward in what has been a truly Herculean effort," Ms Hossack said.