29 June 2021
Who called the cops on the Deputy PM?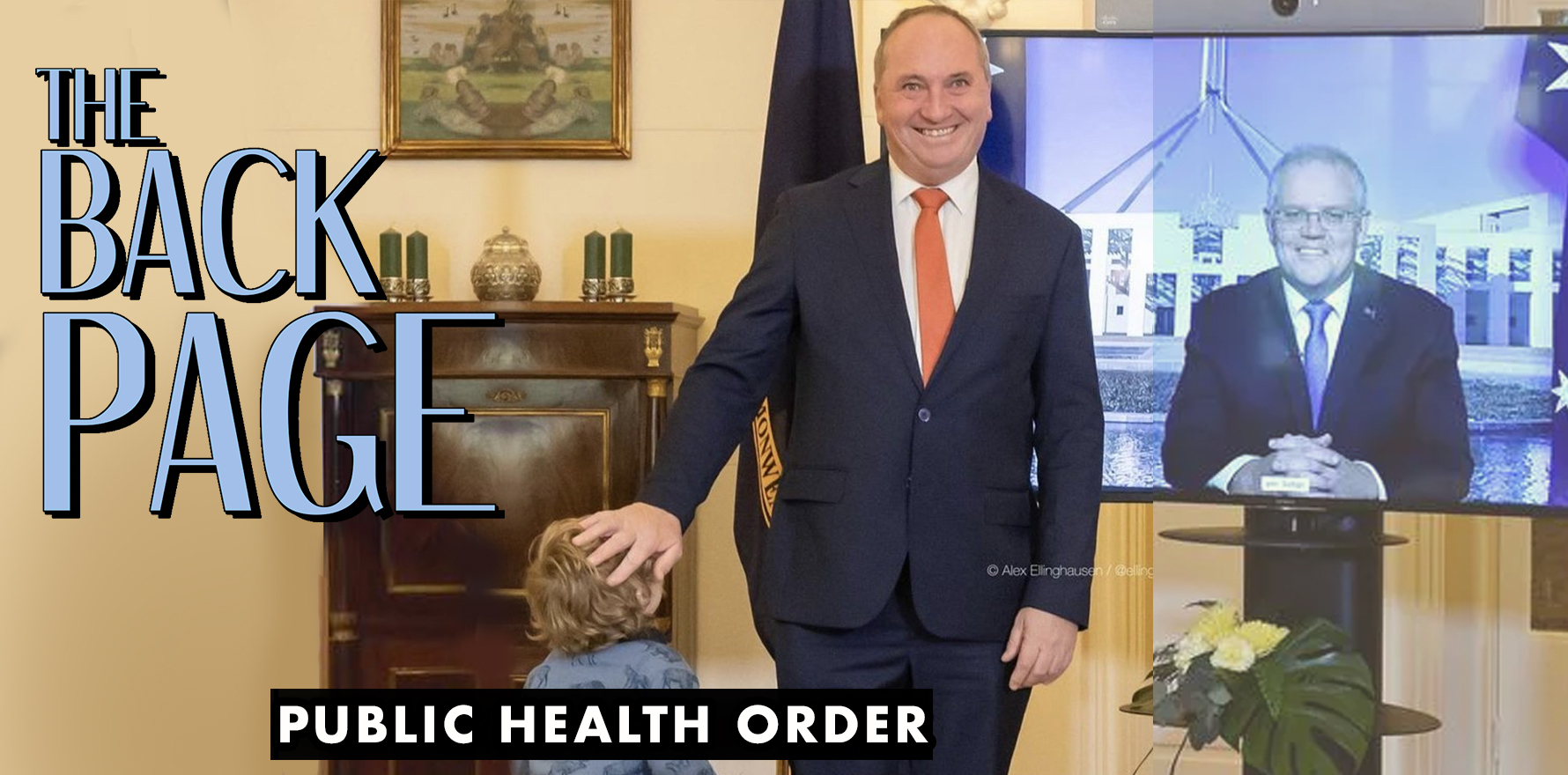 We were going to bring you some funny science, but the once-and-yet-again Deputy Prime Minister can't not be in the news.
The Member for New England, Barnaby Joyce, has been fined $200 after flouting NSW requirements to wear a mask indoors.
The supposedly popular local MP was spotted barefaced in a service station in Armidale, in his own electorate, by a member of the public – we're going to presume a constituent – who called Crime Stoppers.
barnaby's fine combines
the bad part of australia (everyone being cops and dobbing each other in) with
enough of the good part of australia (showing no respect for politicians)
to be, on balance, good

— CAMERONWILSON POSTING HIS Ws (@cameronwilson) June 29, 2021
That's the second time Barnaby has got into trouble for not wearing the right protective equipment

— The Shovel (@TheShovel) June 29, 2021
As for the dobber in shining armour, mate, every journalist in the country wants a word with you.
if you were the person who called Crime Stoppers on Barnaby Joyce, please send me a DM or email as I am dying to hear from you

— Josh Butler (@JoshButler) June 29, 2021
The only interview I am interested in reading today is one with the customer at the servo who called CrimeStoppers to dob in Barnaby Joyce for not wearing a mask.

— Melissa Davey (@MelissaLDavey) June 29, 2021
And continuing yesterday's theme of #covidiots getting busted because of animals, a travel company has been fined a slightly more substantial $5000 for taking three busloads – three! – of tourists to Taronga Western Plains Zoo.
The buses all arrived at the Dubbo, NSW zoo at 9.30am carrying a combined 128 travellers and staff, at least 76 of whom should have been at home under the current public health order, according to NSW Police Media.
Zoo staff didn't let them in and called the police.
It gets better: the group had apparently been on the road travelling around regional NSW since last Friday.
In a piece of chutzpah that has left The Back Page's gob thoroughly smacked, the company owner reportedly "told police he was aware of the public health orders but decided to continue the tour as planned anyway".
Some journalists might want a word with you too, sir.
If you see something covidiotic, say something … felicity@medicalrepublic.com.au.