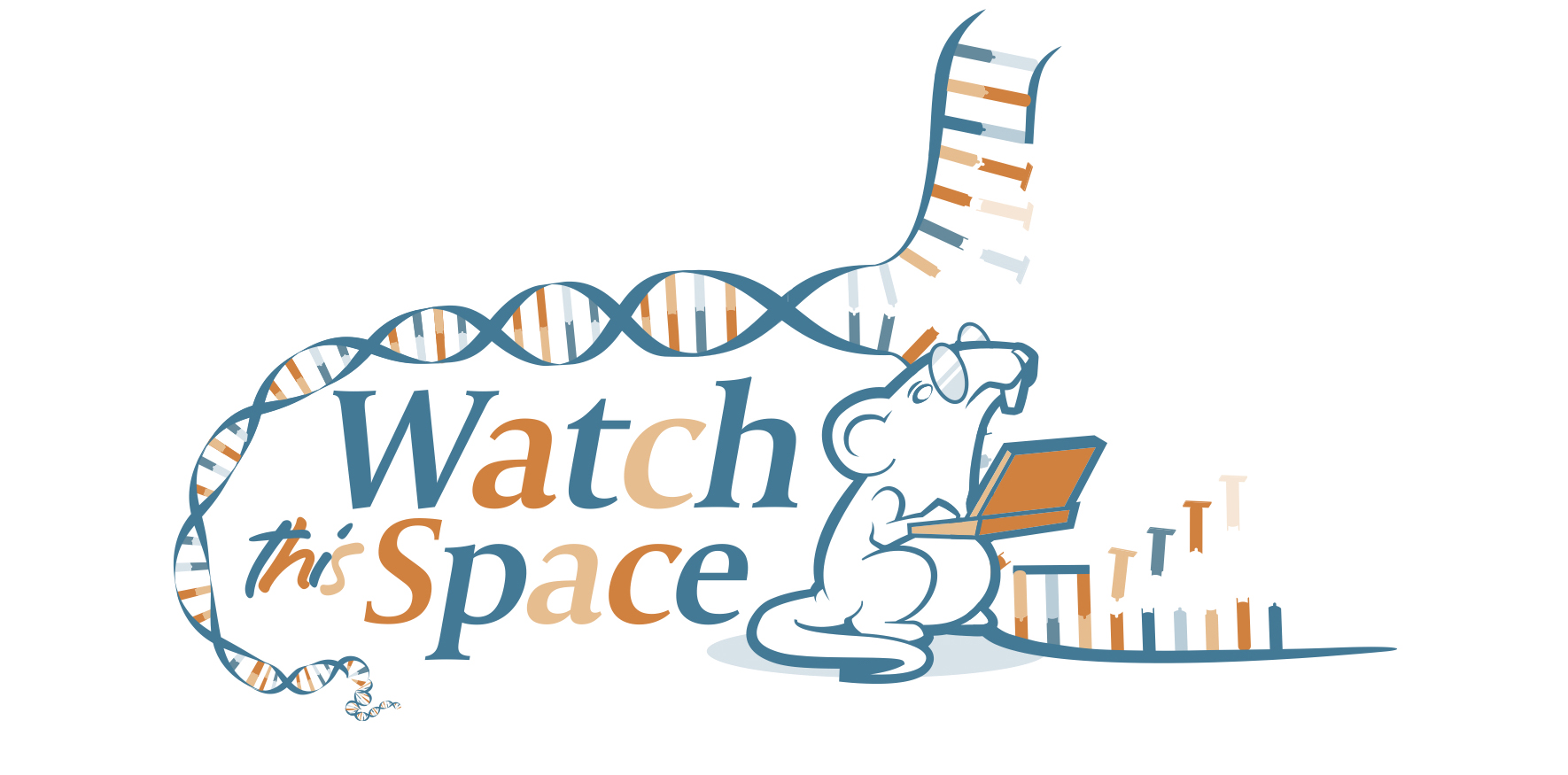 Four early-stage projects that caught the editor's eye.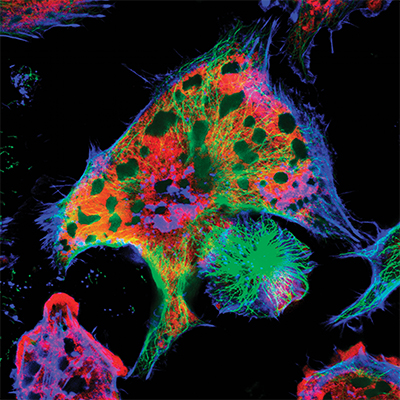 MRNA therapeutics for high-risk neuroblastoma
MRNA therapeutics might be effective alternatives to chemotherapeutics for neuroblastoma, avoiding life-long side effects in survivors
Manuela Callari
Researchers at the Garvan Institute of Medical Research in Sydney have identified novel chemosensitising mRNAs that downregulated genes linked to neuroblastoma, including LIN28B and PHOX2B – two genes that are generally difficult to target.
The study was conducted on animals, and the results were presented at the Lorne Cancer 2021 Conference held virtually in February.
Neuroblastoma is a cancer that develops from immature nerve cells, typically affecting young children below the age of five. High-risk patients are treated with high doses of chemotherapy, which often isn't curative, and survivors suffer from lifelong debilitating side effects.
"There's an urgent need to find better treatments for neuroblastoma patients," said Dr Holly Holliday, a postdoctoral researcher at the Garvan.
mRNAs are small, single-stranded, non-coding RNA molecules that play an essential role in regulating gene expression. Some mRNAs can act as genome suppressers, inhibiting the expression of oncogenes. But in cancer cells, these mRNAs are often deleted or mutated.
"Replenishing the activity of these lost tumour-suppressive mRNAs with synthetic mimics is a promising therapeutic strategy," Dr Holliday said.
The research group screened over a thousand mimics in the Kelly high-risk neuroblastoma human cell line. Among these, they found three promising candidates that, when combined with low doses of doxorubicin, effectively killed neuroblastoma cells but not normal cells.
"If effective in longer-term preclinical studies, we predict that restoring the function of tumour suppressive mRNAs can represent an attractive new therapeutic strategy for the treatment of neuroblastoma patients," said Dr Holliday.
The next anti-androgen prostrate cancer trial
Trial is aiming to prevent high-risk cancer becoming metastatic
Ben Falkenmire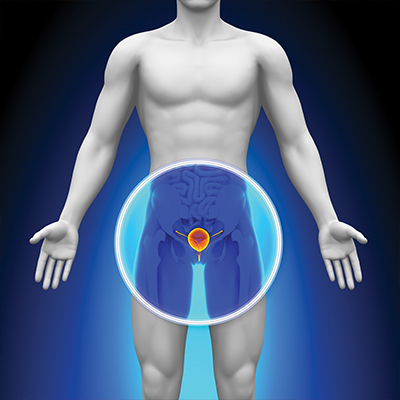 A new hormone called darolutamide is the latest treatment being trialled for men with prostrate cancer in a phase 3 trial led by the Australian and New Zealand Urogenital and Prostrate Cancer Trials Group.
The DASL-HiCAP trial is asking if darolutamide, an anti-androgen hormone, can produce better results for men with localised, high-risk prostrate cancer than the standard treatment of testosterone suppression and radiation.
"We want to see if adding darolutamide can be a boost to testosterone suppression and result in fewer patients developing metastatic prostrate cancer," the Australian medical oncology lead for the trial, medical oncologist Professor Lisa Horvath, said.
The trial aims to recruit 1,100 patients from sites in Australia, New Zealand, Ireland, the UK, the US and Canada. Recruitment kicked off in Australia and New Zealand in April last year at the Chris O'Brien Lifehouse. More than 10% of the target has already been achieved, with European and North American sites scheduled to open later this year.
A 2019 trial called ARAMIS suggests DASL-HiCAP is on good footing. Published in NEJM, ARAMIS found darolutamide improved metastasis-free survival time in patients with castration resistant cancer.
Professor Horvath said patients in DASL-HiCAP were earlier along in the cancer journey and might or might not have had surgery to remove the tumour, or might have been recently diagnosed.
"Our trial is investigating if earlier or more intensive treatment might yield better results for patients," Professor Horvath, who also chairs ANZUP's prostrate cancer subcommittee, said.
ANZUP led the highly successful ENZAMET trial that showed enzalutamide, also an anti-androgen, improved survival in men with metastatic prostrate cancer by 33%. The FDA approved the use of enzalutamide for patients in December 2019.
Chemoimmunotherapy for mesothelioma
A combination of immunotherapy and chemotherapy could be the solution some patients have been waiting for
Ben Falkenmire
There is hope on the horizon for patients with epithelioid mesothelioma, with a new phase III trial testing the effects of chemoimmunotherapy as a first-line treatment.
Mesothelioma is a highly aggressive cancer with a median survival rate of under one year. Chemotherapy had been the standard treatment until a recent phase III trial in the US called CheckMate 743 found dual immunotherapy (nivolumab plus ipilimumab) improved the two-year survival rate by 50%.
While this treatment had a clinically meaningful impact for patients with sarcomatoid and biphasic mesothelioma – up to a 50% increase in two-year survival rates – it was not so beneficial for patients with epithelioid mesothelioma where a 9% improvement was observed.
The phase three DREAM3R trial will combine chemotherapy and immunotherapy in attempt to boost the immune system and halt all tumour subtypes in their tracks. Immunotherapy will be delivered in the form of the drug durvalumab, an anti-Programmed Death-Ligand 1 (PD-L1).
"Epithelioid mesothelioma is less likely to express 'PD-L1' on the cell surface," DREAM3R Study Chair and oncologist Professor Anna Nowak of University of WA told Oncology Republic. "Chemotherapy may turn an immunologically 'cold' epithelioid tumour into an immunologically 'hot' tumour, allowing it to respond to chemoimmunotherapy better than to chemotherapy or immunotherapy alone."
Chemoimmunotherapy proved effective in the phase two DREAM trial, which Professor Nowak also chaired, and in trials involving lung cancer patients and mice with mesothelioma. In the DREAM trial, 31 of 54 patients were alive and progression free at six months, regardless of subtype.
DREAM3R, which is being led by the Australian Lung Cancer Trials Group, is open for recruitment in Australia, New Zealand and the US. It is seeking to recruit 480 patients with randomisation accounting for mesothelioma subtype, so differences among subtypes can be understood.
'Fortress' of
tumours in a dish
A good improvement on other approaches to co-culture pancreatic tumour cells and test drug response
Clare Watson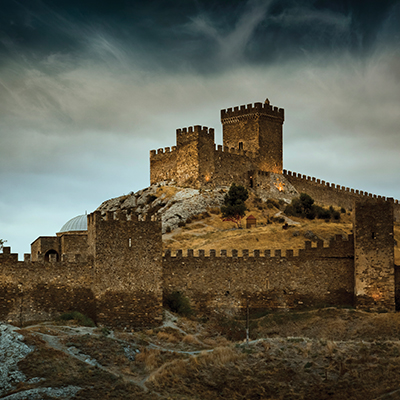 The prognosis for pancreatic cancer patients at diagnosis is dismal, leaving little time to test which chemotherapies work best. If first-line therapies fail, patients might not be well enough to try another.
Now researchers have recreated the whole "fortress" of pancreatic cancer tumours in a dish, 3D multicellular architecture and all.
Though the tumours only last 12 days in the lab, they're quick to culture and, more importantly, mimic the true biology of pancreatic cancer tumours in ways current models don't.
The current "gold standard" models used in pancreatic cancer research are patient-derived xenograft mouse models and cultured organoids. But these models take months to establish and lack the dense multi-cellular stroma, fibroblasts and blood vessels of pancreatic tumours that are a barrier to drug delivery and a key player in resistance to chemotherapy.
This team of researchers from UNSW Sydney showed how their explant method retains the 3D cellular architecture of the original tumour and its surrounding microenvironment, using tumour samples surgically removed from a couple dozen pancreatic cancer patients.
These kinds of explants have been established before in prostate and breast cancer. But even so, it's a step forward for pancreatic cancer, a disease that hasn't seen any improvements in patient survival for going on three decades.
Professor Minoti Apte, a pancreatology researcher at the Ingham Institute in Liverpool, said the method was a good improvement on other approaches used in research to co-culture pancreatic tumour cells and test drug response.
It could be useful to test the immediate response of a tumour to different drugs and combination therapies, she said, and to help clinicians decide which drug a patient should be given after surgery. However, most pancreatic cancer patients present with unresectable tumours at diagnosis, limiting the potential application of this co-culture model unless, with further work, it can also be established using biopsy tissue.