20 April 2020
What was Kamahl doing in there?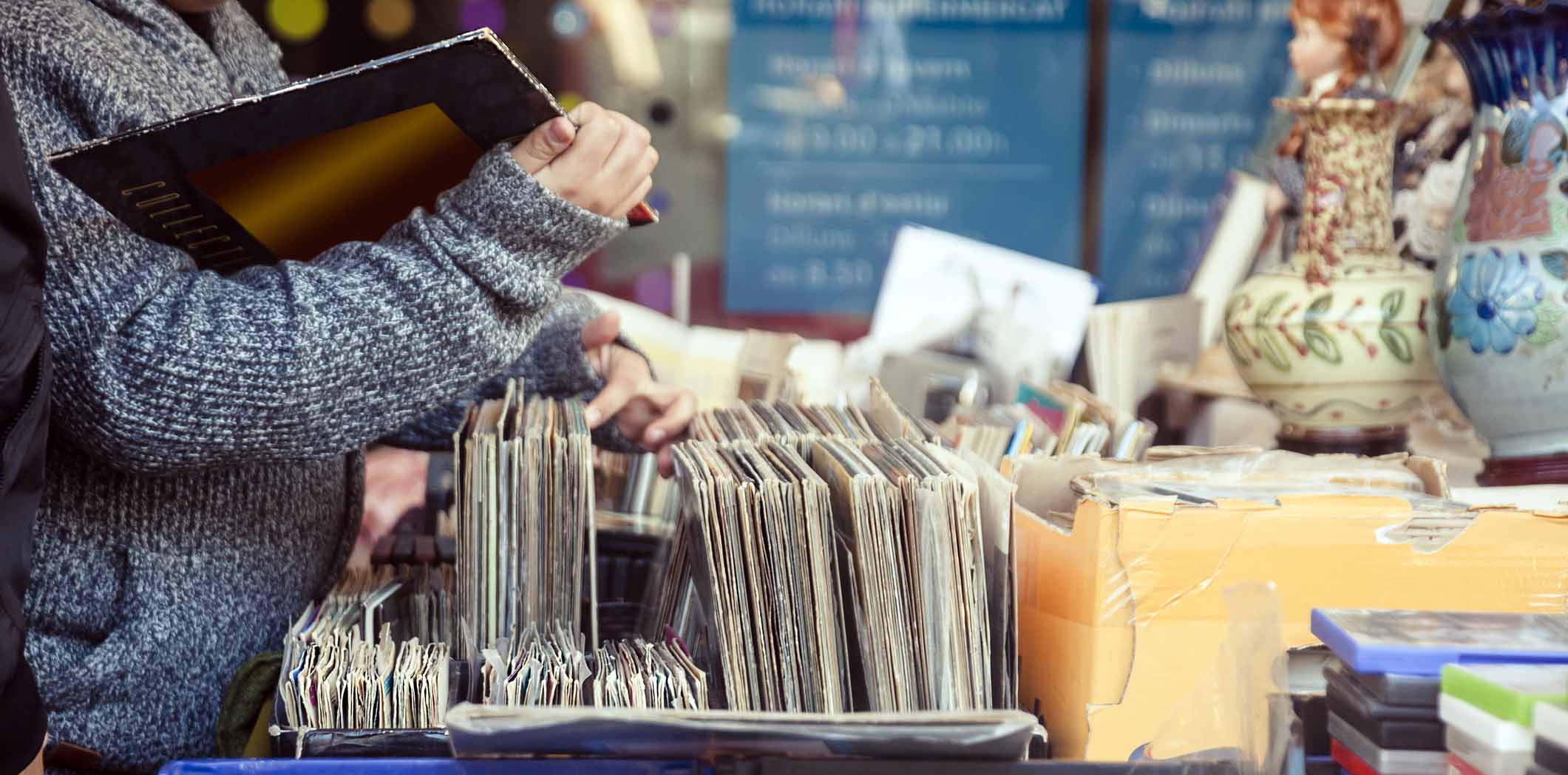 Dear Julia,
When starting a locum in a small country town, the last thing you want to do is commit a social faux pas. I speak from bitter experience.
Early in my first week, after a leisurely lunch, I found myself with enough time to quickly browse the op-shop across the road. Books and vinyl are what I'm after in these establishments and the pickings were slim.
The literature was hidden away in a dark corner and provided nothing of interest. There was a solitary milk crate of vinyl and the remainder of the place was packed with the usual assortment of unloved left-overs from garage sales and deceased estates.
I was the only customer, closely watched over by a hopeful looking elderly lady with short grey hair and spectacles who put me in mind of a benign, retired librarian.
Overcome with a sudden urge to brighten her day, I rashly selected a Country Comforts compilation featuring Merle Haggard and Glen Campbell, wound my way through the debris to the cash register and handed over my $5. I should have realised then that something was wrong. Vinyl in op-shops should retail for $1 or $2, five is way over the top.
Anyway, having made my purchase and thereby helped a local charity (so I thought), I blithely asked: "Are there any other op-shops nearby?"
Big mistake.
My previously tame librarian turned nasty, fixed me with a stare and frostily replied: "This is not an op-shop. 'We' (the royal 'we') are a Vintage Goods Emporium."
In my defence, there had been works by both Sydney Sheldon and Danielle Steele among the books on offer. And the milk crate held several Perry Como albums, not to mention a large selection of Kamahl's finest.
To my mind, that shrieks "Op-Shop!" But I wasn't game to argue the point and after mumbling a humble apology got out of there as quickly as possible.
Knowing that my name would now be mud and my reputation shot, I slunk back to the safety of the surgery and found solace in attempting to acquaint myself with the local Anglo-Saxon dietary and gardening habits.
First up was an elderly English lady and a check of her blood pressure led to a conversation about food shortages in the war – of course! "We ate Whiskers for Christmas dinner one year," I was informed. Inclined to doubt this choice of festive food, I remarked that I was not aware that canned pet food was sold in the 1940s, only to be told" "Whiskers was our cat. Mother refused to eat any."
A German man with a sore throat has a vegetable garden that extends across 73 bath tubs scrounged from local tips. He has shed 10 kilograms by eating only what he grows.
He was followed by a retired Welsh farmer with an orchard containing 30 varieties of apple. I was treated to a 10-minute dissertation on the history of the Granny Smith and the brewing of cider while dressing his lower leg ulcer.
An obese Irish diabetic told me that he has been taking the dietician's advice, improved his eating habits and, with the help of his wife, is now a vegetarian. "She makes lovely vegetarian dishes … with lots of meat incorporated in them." He admits to slipping up sometimes but has a 'balanced' diet overall. "When I eat a bad thing (large bowl of ice cream) I immediately neutralise it by eating a good thing (a carrot)."
A small Scottish lady with a spider bite in an awkward spot recalled her late husband, a pilot, having a challenging encounter with a crayfish that got loose and entered the cockpit of his DC3 when he was flying freight from King Island.
Another lady, concerned with the possible dangers associated with food, presented urgently requesting a prescription for a new EpiPen. She was allergic to bees and was going to have Christmas lunch with her sister, who was a home-based apiarist. I wonder how that went?
The link between food and its bite, or at least lack thereof, was the subject of yet another conversation later that same day. A middle-aged man related a history that saw him cured of cancer only to find that the chemotherapy had left him unable to taste black coffee or shiraz. I empathised with his struggle to find life worth living.
But you make the best with what you have. That's the country way.
A retired man with some acreage found that he needed help to maintain the place. He employed "a fella who is not a chain smoker, but would like to be, and not an alcoholic but is working on it". My older patient spoke highly of his new recruit. "He works at my pace and we get along well, even though he has got a pretty motley past."
In my stint here I got to meet "he of the motley-past". When asked why he had exchanged city life for country solitude, this single man of middle-age replied with his own ready-made epitaph: "I found living in Sydney is not conducive to good behaviour."
After two weeks my redemption is not yet complete, but I sense that the stain of my earlier faux pas is fading. I will be more careful from now on. I'm following the advice of the local cop and adopting a FIFO mindset. That's "Fit In Or F**k Off."
It certainly works better than some other attitudes. One bloke I met early on had a very different view of small-town life. In his opinion: "this town is not a bad little joint, it's just the locals that bugger it for ya." He didn't stay long.
If it stocks Kamahl, it's an op-shop, (or should be).
Love, Dad
Dr Max Higgs is a former country GP, a current rural and remote locum and a collector of stories