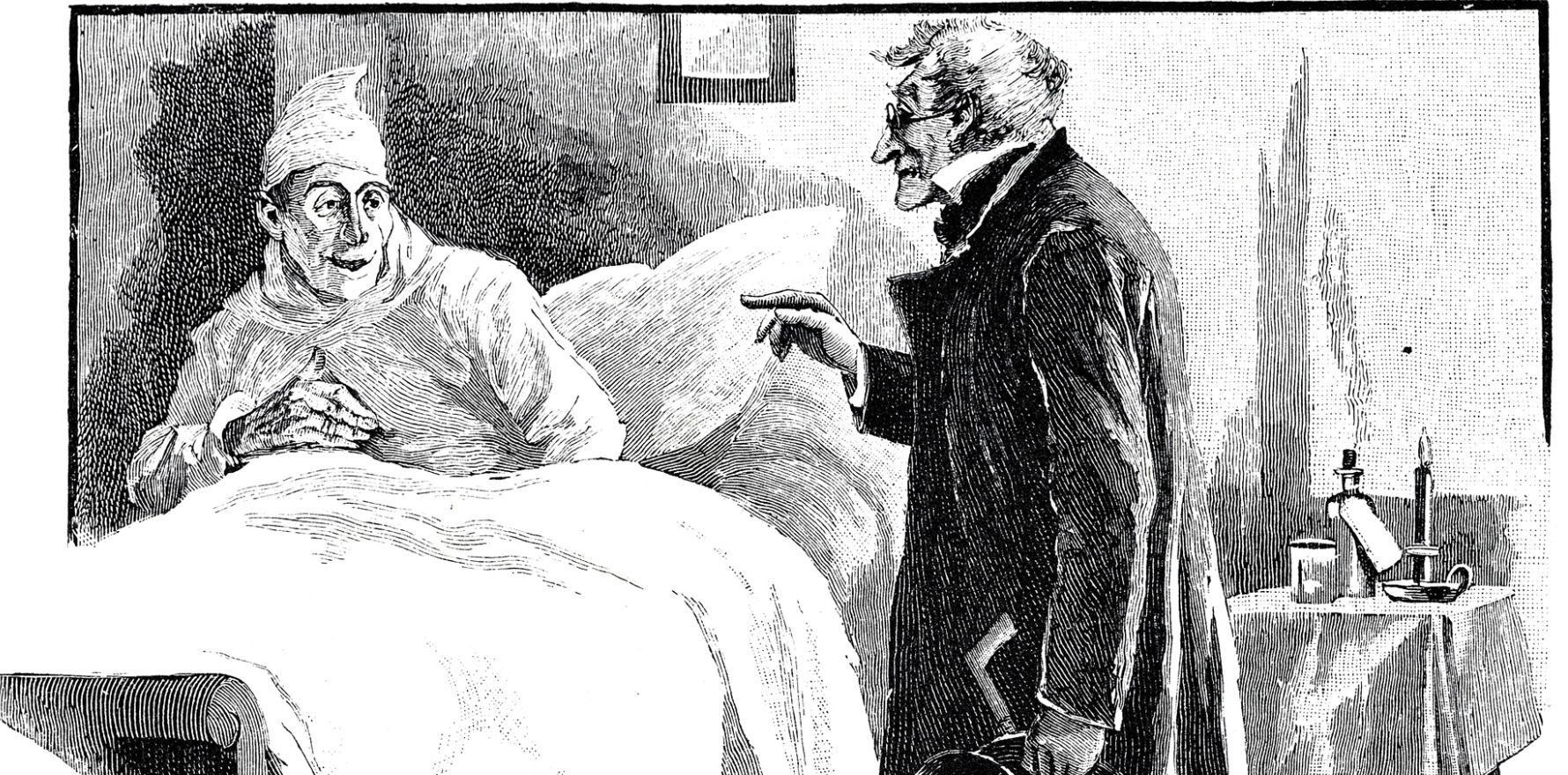 The RACGP has published guidelines for GPs caring for patients with mild covid, laying out the baffling array of considerations in a logical and chronological order.
The guidelines, prepared with HealthPathways, run the course from receipt of a positive test through monitoring to escalation to release from isolation.
They say a patient will only be referred to a GP from hospitals, triage services or other providers if the GP has accepted care, and that patients "are not to be given general advice to see their GP for ongoing care during their acute infectious period, unless the GP has been consulted and accepted care, and a handover of that patient is provided". 
However, a patient might present to a GP after a positive home rapid test, so it may pay to be prepared.
The decision to care for a patient in the home won't be a GP's alone, but will be "based on the processes of the local public health unit, local hospital service or other jurisdictional agency, as well as the patient's symptom severity, risk factors and home situation, and a GP's ability to provide the necessary care".
The guidelines contain detailed rubrics on disease severity in adults, adolescents and children and the list of factors determining a patient's suitability for home care. These factors aren't limited to symptoms but include cultural and social factors, mental health, dependencies, health literacy, communication skills, accommodation and other household factors and transport options.
GPs may also find themselves managing the usual care of a covid-positive patient without being responsible for their covid management.
When working in conjunction with a hospital-led service, the document warns, GPs need to be aware of whether the patient is classified as an inpatient or outpatient. If inpatient, "the GP is not able to provide Medicare Benefits Schedule (MBS)-funded services related to covid-19 management during that admission, and could face some challenges proving that any care provided is unrelated to their admission". This may vary by jurisdiction, however.
"Before providing care to patients admitted to hospital (whether physically or under virtual care models), or as part of hospital-led programs, GPs should check with the hospital and their local primary health network (PHN) about any specific local arrangements for MBS billing involving these patients, both for covid-19- and non-covid-19-related issues."
The guidelines provide detail on the following steps:
Determining the appropriate monitoring protocol
Developing and implementing a management plan, including provision of pulse oximetry and additional considerations for patients from diverse backgrounds
Managing symptoms and medications
Ongoing symptom monitoring 
When and how to escalate care, including a list of red flags 
Conducting telehealth, including MBS items 
Conducting face-to-face care – the presumption being heavily against it, especially at your practice – including infection control and the new MBS items
De-escalating care and when to follow up
Release from isolation
Care for pregnant and breastfeeding patients and for children 
The college has also published a guide for patients managing covid at home with care from a GP, including an action plan and symptom diary.
Home-care guidelines for patients with covid-19
Managing mild covid-19 at home with assistance from your GP – A guide, action plan and symptom diary for patients