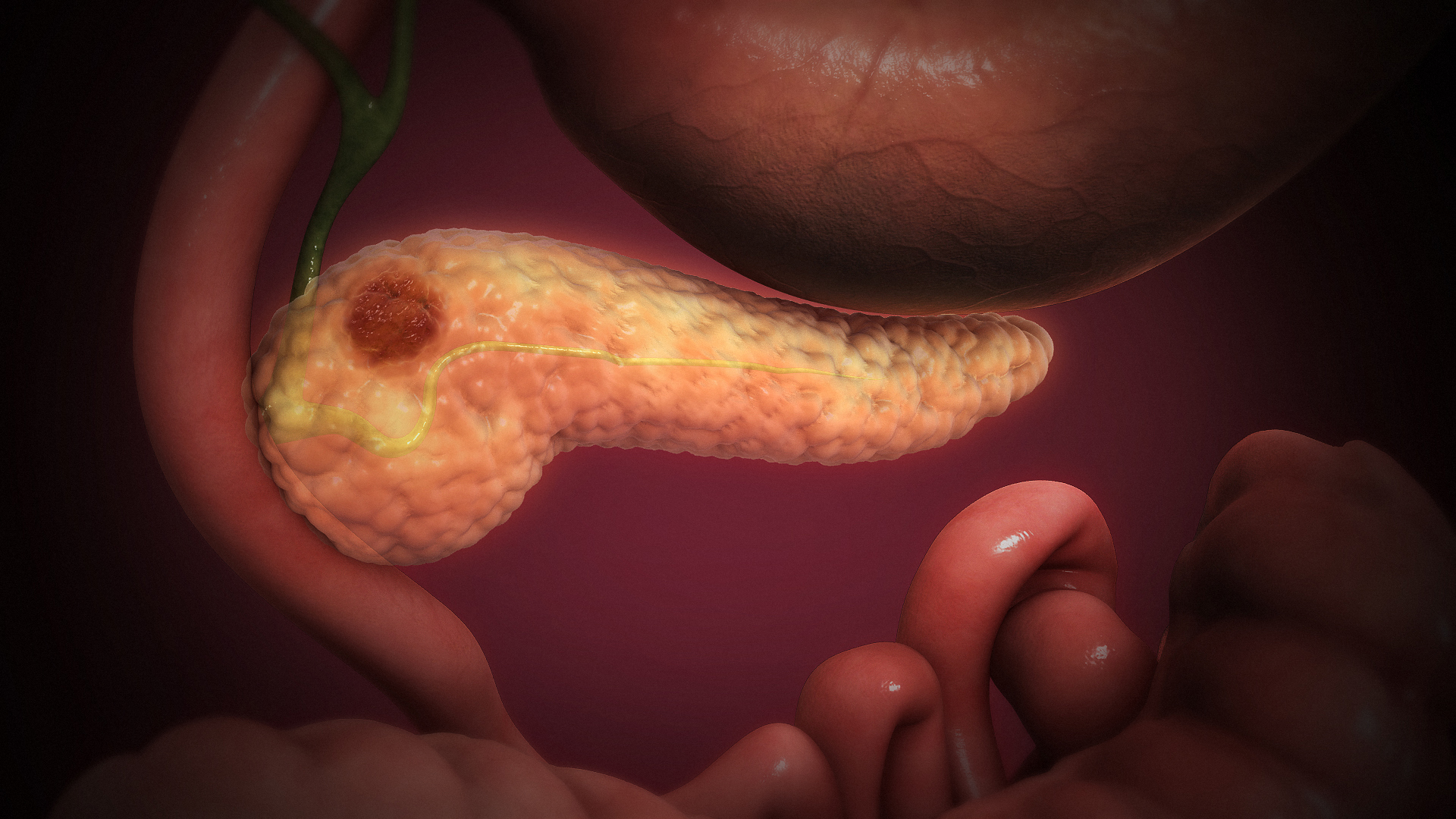 Pancreatic cancer is set to kill more Australians this year than breast cancer, for the first time ever.
It's a condition that's difficult to diagnose, difficult to treat and has few warning signs, and advocates are calling for more funding to address this under-recognised threat.
Today a campaign is being launched at Parliament House to establish a strategic roadmap against one of our deadliest cancers.
The Avner Pancreatic Cancer Foundation is meeting with Health Minister Greg Hunt, opposition health spokesman Chris Bowen and other politicians to raise awareness and secure more funding for the disease.
Pancreatic cancer is currently responsible for the fifth-most cancer deaths in the country, yet it is only 11th in cancer research funding, according to the Avner foundation.
Now, new data from the Australian Institute of Health and Welfare shows that pancreatic cancer is predicted to kill more Australians this year than breast cancer, for the first time ever.
It is the cancer with some of the worst survival rates – 80% of the 3,300 people diagnosed with pancreatic cancer each year die within a year of diagnosis.
It has less than a one in 10  five-year survival rate.
By the time most people have been diagnosed, the cancer has spread throughout the body, Professor Chris Baggoley AO, the former Chief Medical Officer told The Medical Republic.
Professor Baggoley was diagnosed with pancreatic cancer a year ago – fortunately early in the disease.
"I was in one of the lucky 10%, because for me the cancer was still confined to the pancreas – for which there is an effective, but not foolproof, treatment," he said.
The experience drove home the importance of developing new diagnostic tools and biomarkers that could catch the disease while there was still a chance at treatment, he said.
There is also a desperate need for more treatment options.
"For many cancers there is a first-line treatment, and then a second-line treatment and third line, which is good," he said. "But pancreatic cancer is traditionally resistant to even the most advanced cancer therapies."
As well as funding for diagnostics and treatment research, the Avner Foundation hopes to develop a support hub for patients and carers where patients can get guidance, advocacy and awareness about the issue.
"To make it painfully clear, a diagnosis of pancreatic cancer is, in most cases, basically a death sentence," Professor Ross McKinnon, cancer expert and chairman of the Avner Pancreatic Cancer Foundation Scientific Advisory Panel, said in a statement.
"If you're diagnosed with pancreatic cancer today, there's only a 9.8% chance that you'll still be alive in five years. To put that in perspective, if you're diagnosed with breast cancer, the five-year survival rate is 91% and for prostate cancer, 95%."
"It's simply unacceptable that pancreatic cancer – which kills almost as many people as breast cancer and prostate cancer each year – receives such a small fraction of the total cancer funding," Professor McKinnon said.