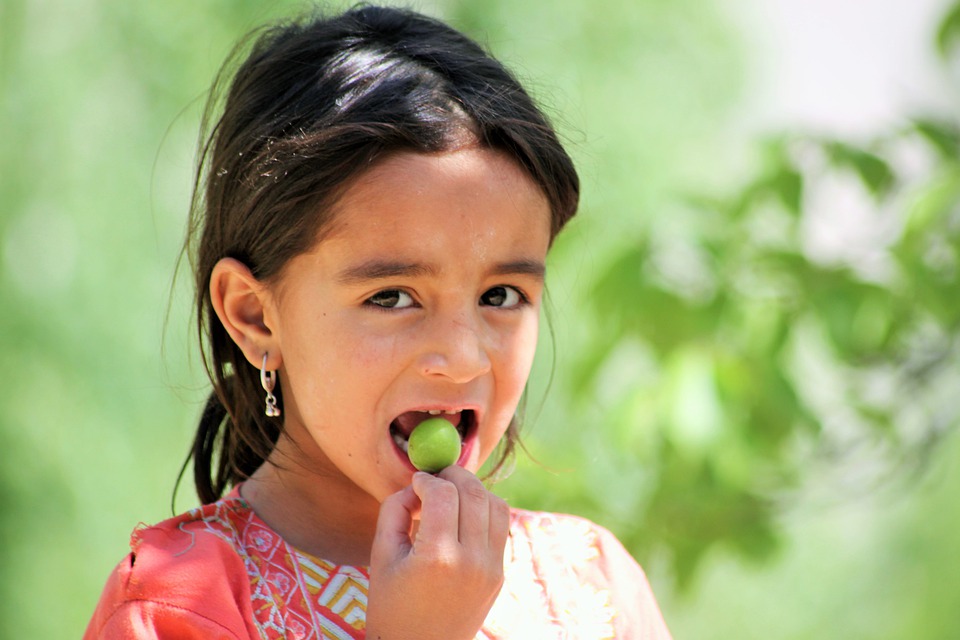 We need more research, training and surveillance of this risky condition which affects one in 10 infants in Australia
---
Australia leads the world in the prevalence of food allergies and anaphylaxis, and we don't take them seriously enough – but that could change, if the recommendations arising from a parliamentary inquiry are put in place.
More research funding into allergy and anaphylaxis, standards for training practitioners and students, a national register of anaphylaxis incidents, a national centre for anaphylaxis and allergy, meaningful food labelling, and a review of the allergist and immunologist workforce: these are among 24 recommendations in the "Walking the allergy tightrope" report, released following an inquiry by the House of Representatives Standing Committee on Health, Aged Care and Sport, chaired by Liberal MP Trent Zimmerman.
Associate Professor Kirsten Perrett is a paediatric allergist at the Royal Children's Hospital in Melbourne and chief investigator at the Murdoch Children's Research Institute's Centre for Food Allergy Research, where she leads the VITALITY study investigating vitamin D supplementation for the prevention of food allergy in infants.
"As everybody knows, food allergies are a massive problem in Australia, affecting one in 10 infants and one child in every classroom," Professor Perrett told TMR. "This report really highlights that it is a huge problem.
"Australia has the highest rates of reported food allergy in the world, and it seems to be on the rise – certainly it was a virtually non-existent problem 30 years ago, and we're working to understand why that is so and to look at prevention strategies."
She said the centre was delighted that the committee had accepted its main proposals, including to establish a national centre for allergy and anaphylaxis – which the CFAR may expand to become.
Besides increased funding for research, Professor Perrett said it was essential to have nationwide notification for episodes of anaphylaxis. Currently Victoria is the only state with such a scheme, which reports only emergency presentations.
At present, most of the data on prevalence in Australia comes from the MCRI's HealthNuts study on 12-month-olds that began in 2007.
"What we really need is a register so we can understand more about cases of anaphylaxis that present not only to the emergency department, but anywhere, and not just for food but for insect and drug reactions," she said.
She welcomed the recommendation to train to a standardised module, especially GPs, who were at the forefront of allergy care.
And she agreed that better training around allergens for everyone involved in food preparation, especially in institutional settings, was essential.
Of the more than 250 submissions the inquiry received from patients, parents, healthcare workers and institutions, one of the most shocking was from the parents of a 13-year-old boy who died after anaphylaxis brought on by a hospital breakfast, after hospital staff had been notified of his allergies.
"That's a tragedy that should never have happened," Professor Perrett said. "We need to improve our standards and create national standards for food handling in hospitals."
The Precautionary Allergen Labelling system – consisting of vague, non-mandatory "May contain …" statements – is also completely useless for consumers, the committee found.
"The government needs to mandate food labelling," Professor Perrett said. "It's very unhelpful at the moment because precautionary labelling statements are put on by the manufacturer, without any clear risk assessment being done."
She said there were several hypotheses for why food allergy rates were so high and increasing, known as the four Ds:
diet: the advice is now to introduce allergens to infants at six months rather than avoid them
dry skin: eczema is a risk factor, and parents should use emollients on babies' skin to maintain the barrier against allergens until oral tolerance is developed
dirt: according to the "hygiene hypothesis", farm kids and those with pets and siblings are less likely to have allergies
vitamin D: allergies are more frequent countries with less sun – or with successful sun protection campaigns such as our "Slip, slop, slap" – and Australia doesn't fortify food with the vitamin as some countries do.
Besides avoidance of allergens, Professor Perrett said, "we don't have much to offer" by way of treatment options.
Oral immunotherapy, the gradual building of tolerance through increasing exposures, is the best hope for achieving lasting remission from a food allergy. Adrenalin remains the only treatment for anaphylaxis, while milder reactions such as urticaria and angioedema are treated with antihistamines.
The National Allergy Strategy (a partnership between the Australasian Society of Clinical Immunology and Allergy & Anaphylaxis Australia) told the inquiry that access to care was inequitable and often inadequate – worse in rural areas – and the costs unrecognised and often prohibitive.
It proposed PBS-listing immunotherapy for allergic rhinitis and dupilumab for eczema, and a carers' allowance for parents of children with severe eczema.
Another recommendation of the committee is for the government to fund a "de-labelling" program and guidelines to clarify drug allergy status, which would prevent the unnecessary use of second-line treatments, usually antibiotics.
While 25% of patients presenting to hospital claim a drug allergy, only 10% of those actually have one, according to the National Allergy Strategy submission.