6 April 2021
'We are here, let us help'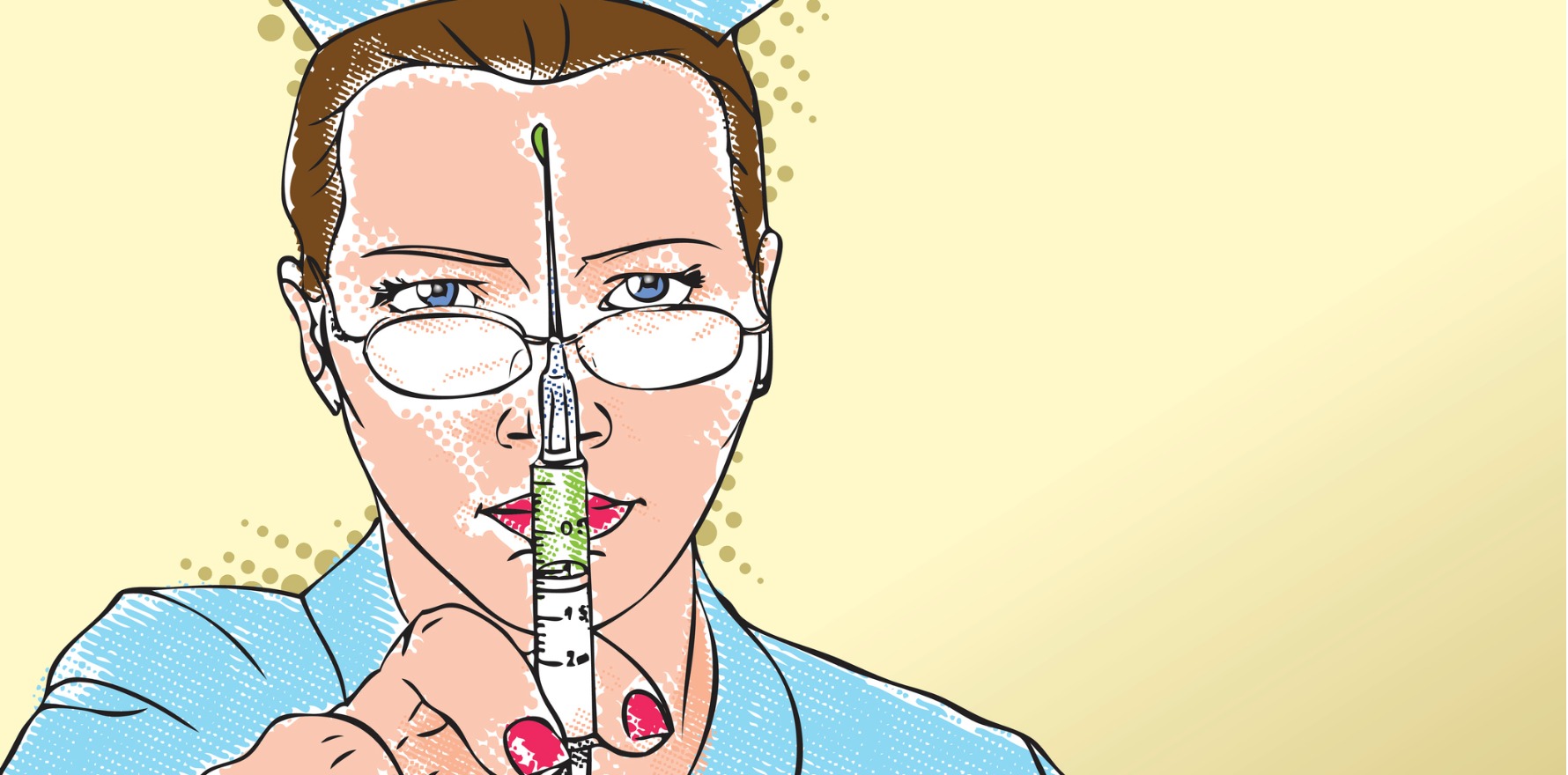 As GPs report being under pressure from the vaccine rollout in recent weeks, private nurse practitioners are asking why they continue to be excluded from helping primary care efforts.
Phase 1b of the vaccination program began earlier this month, with about 6 million people being offered the AstraZeneca vaccine.
In one week, GPs nationally have delivered about 120,000 vaccines, more than any jurisdiction has delivered over the space of a month.
But for some practices, delays in vaccine deliveries left them with the financial and administrative burden of having to cancel hundreds of appointments.
In early February the government planned for only "a handful" of general practices to be included in the initial stages of the 1b rollout. The initial conservative plan rested on the assumption that as few as 1000 general practices would submit an EOI.
But the Department of Health rapidly shifted this strategy by early March, when more than 4600 applicants qualified to participate – logistically a very different exercise.
Peak doctors' groups including the AMA, RACGP, ACRRM and the RDAA were all involved in discussions with the DoH about the strategy for the vaccine rollout in primary care.
TMR also understands that the Pharmacy Guild of Australia was active in Canberra to ensure community pharmacies had a role in the biggest vaccination program the nation has ever seen. Sure enough, pharmacies got their own EOI process for phase 2a.
But nurse practitioners have been left out of the loop, with no EOI and no access to MBS item numbers.
The DoH didn't answer TMR's questions about whether it had plans to open an EOI for nurse practitioners and create relevant MBS item numbers, nor reveal why nurse practitioners were excluded from the beginning of the vaccine rollout while groups with less medical training, such as pharmacists, were prioritised.
The Australian College of Nurse Practitioners says their exclusion from the vaccine rollout was "disappointing".
ACNP president Leanne Boase told TMR that nurse practitioners who were employees could still be involved, with both states and territories engaging the profession in hospital-based programs.
But excluding nurse practitioners at the federal level means those who work in private practices under the Medicare Benefits Schedule are unable to work as independent health professionals in the rollout.
"Most private nurse practitioner practices are registered for government funded vaccines so it was a little bit odd that we weren't considered to be part of the EOI process," Boase told TMR.
"Nurse practitioners are legal prescribers and they're very experienced in administering vaccines.
"Many nurse practitioners work in rural and remote communities that are low socioeconomic, have poor access to health services and other issues such as homelessness so not being [included] is limiting them being able to help vulnerable people access the vaccine."
These highly trained nurses, as endorsed by the Nursing and Midwifery Board of Australia, are ineligible to claim MBS funding to acquire and administer COVID vaccines to their private patients.
"When the vaccine is given, the specific MBS item number must be claimed, and only GPs have access to the current ones," Boase said.
And while a nurse practitioner could theoretically employ a GP to enable the practice to bill COVID vaccinations, it's important to note that these same obstacles don't exist for pharmacist immunisers.
As previously reported by TMR, community pharmacies administering COVID vaccines are not required to have a medical doctor on-site.
General practices, by comparison, are required to have a doctor present at the vaccination clinic at all times – which may or may not be the same person as the authorised immunisation provider.
This came under fire from the AMA, who argued that pharmacist immunisers were not trained in the scope of healthcare appropriate for a safe vaccination program.
The NSW policy for immunisation gives an insight to the scope of practice for a nurse practitioner currently working in the public setting.
Under that regulation, nurses and midwives who are authorised nurse immunisers may administer vaccines under the authorisation of either a doctor or a nurse practitioner – giving doctors and nurse practitioners the same status.
Some nurse practitioners have speculated that peak doctor groups took issue with the idea of nurse practitioners administering the COVID vaccination in the private setting, and even actively lobbied against their inclusion, given a historical resistance to their role expanding in primary care.
An RACGP position statement in 2016 said while the college supported the role of nurse practitioners within GP-led general practice teams, it did not support nurse practitioners working autonomously in the primary healthcare sector.
And in 2019 the AMA called on the government to reject a proposal by the MBS Review Nurse Practitioner reference group that would enable a greater scope for providing Medicare funded services.
"The changes will fragment care, increase costs, and lead to poorer health outcomes for patients," the AMA said in a media statement at the time.
TMR asked the AMA this week if it had lobbied against the involvement of nurse practitioners in the rollout.
The AMA said it had lobbied the government to focus on using general practice as the backbone of the COVID-19 vaccine roll-out, in a model where GPs and nurses work together to administer vaccines in communities throughout the country.
"General practice has a proven record and all of the necessary systems in place to vaccinate large numbers of patients very safely," an AMA spokesperson said.
TMR put the same question to the RACGP, but it did not respond before publication.
A nurse practitioner who did not wish to be named told TMR it was their understanding that doctor groups had lobbied against that profession.
"Nurse practitoners such as myself have practised in Australia for over 21 years – we have diverse areas of practice," they said.
"A nurse practitioner is an advanced clinical nurse (mandatory five years' clinical practice at an advanced level) who has undertaken at least two postgraduate degrees including a Masters in Nursing.
"I hold five post graduate degrees including one in immunisation. Annually I provide over 7000 influenza vaccinations. I have a provider number and all vaccines I administer are uploaded to the Australian Immunisation Register.
"Minister Hunt and the Department of Health have denied us access to MBS item numbers requried for covid vaccine services.
"Of course we would not expect to be compensated at the same rate as GPs; however, to be denied any access is nonsensical. Pharmacists with one day of training have been granted access to the MBS item numbers.
"We have lobbied ministers, we have been raising our hands and saying 'we are here, let us help'."
Emerita Professor Mary Chiarella from the University of Sydney said to rule out the participation of nurse practitioners on the basis of MBS access alone "seems like a ridiculous decision".
The latest data from AHPRA reveals there are only about 2130 nurse practitioners registered in Australia. A majority of these practitioners are employees, with fewer than 70 nurse practitioner private practices across the country.
"Many of them are actually working with underprivileged, underserved groups and may see patients who don't have anybody else other than that nurse practitioner who's managing their care," Professor Chiarella told TMR.
The ACNP said it was still engaging in discussions with the DoH and recommending an EOI process be opened to nurse practitioners as soon as possible.
"It doesn't make much sense from a from a healthcare perspective in general for nurse practitioners to be [excluded], and it certainly doesn't make any sense from an equity and access perspective," Professor Chiarella said.