3 February 2021
Are we guilty of vaccine nationalism?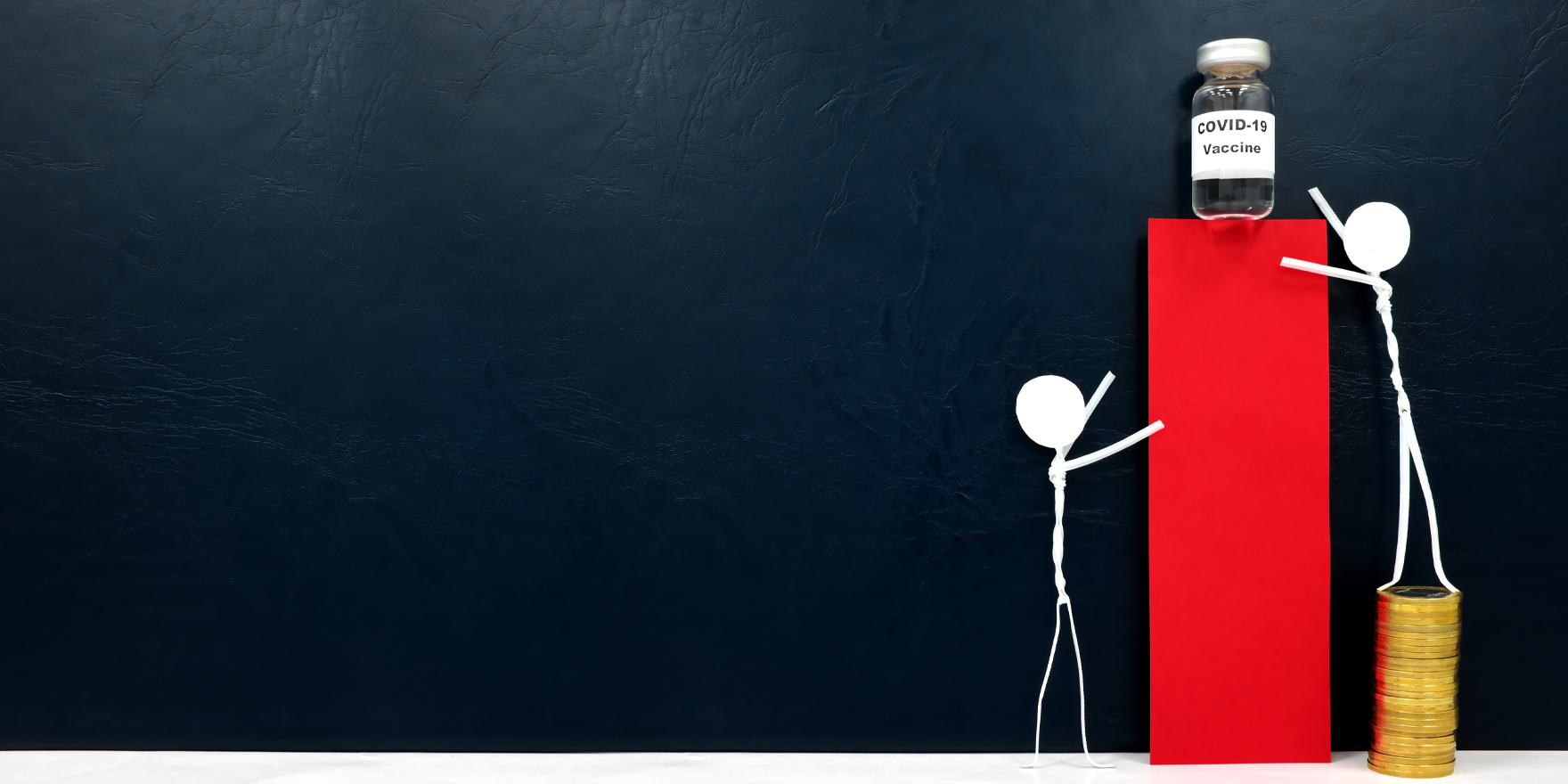 The government has secured enough doses to vaccinate each Australian against COVID-19 three times over, but critics worry about the ethics and risks of wealthy countries hoarding such a limited resource.
So far the federal government has invested more than $3.3 billion into four individual agreements with vaccine makers. Prime Minister Scott Morrison announced that we have secured 140 million doses out of these agreements.
This gives the nation one of the highest ratios of doses per capita, and puts us in the sights of those warning against 'vaccine nationalism', as governments put their own populations (and their own political interests) ahead of the greater global good.
Whether we get to realise these agreements on our own timetable is another matter, with fears that the EU will block exports of the Pfizer vaccine to Australia until its citizens are vaccinated.
Human rights groups have sharply criticised wealthier nations for scrambling to secure their own supplies over countries that are at a greater risk and lack domestic vaccine production.
"By buying up the vast majority of the world's vaccine supply, rich countries are in breach of their human rights obligations," said Steve Cockburn, Amnesty International's Head of Economic and Social Justice, in a December statement.
More than two in three poor countries will only be able to vaccinate 10% of their population, according to the human rights group.
"Instead, by working with others to share knowledge and scale up supply, they could help bring an end to the global COVID-19 crisis," said Mr Cockburn.
Beyond human rights, delays in vaccinating those in poorer and more vulnerable regions could create new COVID-19 threats. As global health experts say: "No one is safe until everyone is safe."
In particular, emerging SARS-CoV-2 variants could be less vulnerable to existing vaccines, keeping us in the pandemic's grip for longer.
In addition to the British-found B.1.1.7 variant, scientists have also recently spotted a South African variant, N501Y.V2, and a Brazillian variant, P.1. These new types of virus are already spreading across the globe.
While the UK may have already launched an inoculation blitz, the African Union needs more support to vaccinate its 1.3 billion population.
The continent has only been able to secure enough vaccines for one in three individuals, Nicaise Ndembi, senior science adviser for the Africa CDC, said in a recent online presentation according to Bloomberg. It will need around twice that to achieve herd immunity.
"Rich countries in the world are holding on to these vaccines and we are saying 'Release the excess vaccines that you have ordered and hoarded'", said South African President and African Union chairman Cyril Ramaphosa at a recent virtual World Economic Forum, Associated Press reported.
"There is just no need for a country which perhaps has about 40 million people to go and acquire 120 million doses or even 160 million when the world needs access to those vaccines."
Mr Morrison has confirmed that Australia is working with our neighbours to establish the facilities to deliver the vaccines, although it appears their vaccines rollout will begin after ours.
Australia is currently one of almost 200 countries signed up to the COVAX Facility, which not only entitles our country to receive 25 million doses for the population, but also means that we pledge $80 million for almost 100 lower income countries to get access to vaccines.
The first phase of COVAX Facility's vaccine rollout will be to distribute 2 billion doses to high-priority groups such as healthcare workers and the vulnerable. This is set to cover one in five individuals in participating countries – with at least 1.3 billion of those doses promised to the 92 lower income participating nations. From there, the doses will be distributed to countries based on their need and the threat of COVID-19, according to DFAT.
DFAT highlighted a number of neighbouring countries eligible for these vaccines, which included Pacific nations such as Papua New Guinea, Solomon Islands, Vanuatu, Fiji, Samoa, Tonga, Tuvalu, Kiribati, the Republic of the Marshall Islands and the Federated States of Micronesia. It also includes Southeast Asian countries such as Indonesia, Timor-Leste, Cambodia, Laos, Myanmar, the Philippines and Vietnam.
About one in 10 vaccines will be kept in reserve in case of outbreaks and other emergencies.
Australia's vaccine supply
Australia is set to receive almost 54 million doses of the AstraZeneca vaccine in total, with 3.8 million of those anticipated for early this year. CSL will manufacture monthly batches of 50 million doses, according to the Department of Health.
If the promising Novavax is approved by the regulator, the country can expect 51 million doses to arrive this year.
Meanwhile, our access to the Pfizer vaccine could be delayed by an export ban from the EU, feared to be implemented until they have first vaccinated EU citizens.