25 September 2020
Virtual exercise programs can beat the COVID blues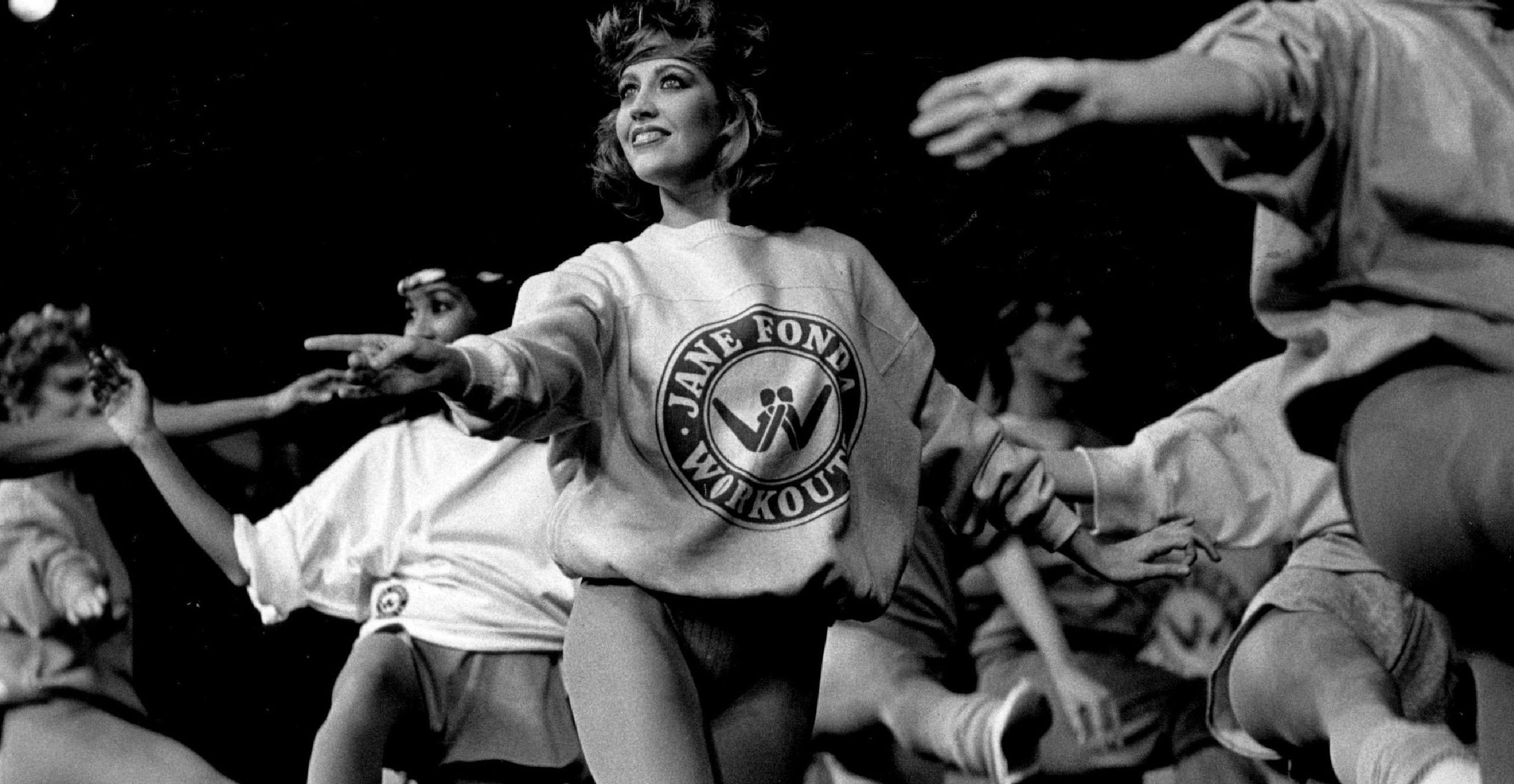 June 2019 was completely different from the June just past.
After a quick stint in Madrid for the EULAR convention, I found myself in Lake Como for part of the European summer in 2019.
Long summer days filled with lazy lake swims, pizza with the family, all washed down with an Aperol spritz or two. Life was good.
I was gearing up for a 50km trail running event along the coast in Italy, and let me tell you there is no better place to carb load! I had been training pretty seriously for the months leading up to the race, going for regular runs as well as doing some strength work to help with those hill climbs.
Thankfully, the race went well and I enjoyed crossing the finish line upright and smiling ready to celebrate with … you guessed it! More pizza and Aperol spritz.
International Conference, racing and dining in Europe, a different life all together.
Fast-forward to June 2020.
No in person conferences, they now happen on Zoom or other virtual platforms.
No international travel, and limited travel from city to city.
No running events, no gyms, no routine for movement.
As an exercise physiologist, COVID-19 had a significant impact on both my professional and personal pursuits.
Professionally?
Our clinic needed to cease our small group exercise classes for those with rheumatic disease. Massage and physiotherapy services were also significantly limited.
Clients experienced major upheaval to their work, social and family commitments meaning subsequent changes to their physical activity levels. Consulting via telehealth became the new norm, with many clients worried about how they could keep moving.
Many of my clients remained worried about returning to the clinic for their regular exercise sessions. Some were caring for elderly parents, others were immunosuppressed and trying to avoid outings wherever possible. This was a new challenge.
Personally?
Over the course of March and April, I seemed to lose all motivation to run. It's hard to explain, but I seriously just lost all drive to get out for a run. A far cry from the previous year!
My regular gym sessions and spin classes also ceased. The gym reopened, but I have not yet returned. I've also been missing the occasional swim and steam room session which I always looked forward to in the winter months.
My bed times got later, and energy levels seem to wax and wane more than usual.
So although I've jogged to my local café for coffee on occasion since June, I'm still working on getting my personal movement mojo back. And I don't think I'm alone.
Professionally though, I am keen to share what the team worked hard to develop in the winter months to help our rheumatic patients keep moving. With our patients up against some new and challenging barriers, we needed to be creative and move fast!
We did our best to come up with a way to help our rheumatology patients keep active and connected, whilst acknowledging some of the new challenges that were likely getting in their way.
Let me introduce our Exercise Anywhere program.
After trialling YouTube, Facebook Live, and more microphones and cameras than you can possibly imagine, we settled on using Zoom as our platform to deliver regular virtual exercise sessions to our patients. A couple of weeks of testing different session types and software platforms and we felt we had our first iteration of our virtual exercise timetable ready to go.
Our virtual exercise sessions all remain live and guided, delivered by accredited exercise physiologists. We have sessions focusing on building fitness, strength and balance and also have a suite of beginner sessions, for those just getting started or who might have recently experienced a flare of their condition.
We feel the delivery of movement in this fashion has helped patients overcome some of the barriers that were/are getting in their way.
Those worried about risk of infection
Our rheumatologists remember the concern and angst that many of their patients expressed when they attended their appointments in March and April. "Should I catch the bus?" "Should I be working from home?"  "I should avoid the gym, right?" were common questions. Pools and hydrotherapy classes became less appealing or just not possible, which left many wondering how they were going to keep themselves moving.
Having the option to exercise virtually means our immunosuppressed patients, and anyone who is keen to reduce their risk of infection can still access our live and guided sessions from the comfort of their own home. The convenience of exercising at home has been a real game-changer for some of our clients, with many of them opting to continue exercising with us virtually, even as restrictions have gradually eased.
Struggling with a disrupted routine 
Altered work hours and sleep schedules left many of us feeling much less in control of our daily routines. With our EP Anywhere program, we hoped that having set sessions could help those who were struggling to rebuild some semblance of a routine. Knowing their EP would be ready to help them get moving at specific times could provide that extra push and accountability to help our patients get back into their movement groove.
The session times had to be suitable for those working from home, as well as for those who might be retired or caring for young ones. Having something that was consistently in their diary when so much was uncertain provided patients with some stability that many found comforting.
Low (or no) motivation
Whether it was a flare-up of aches and pains, increased fatigue, or just a general sense of inertia when it came to maintaining physical activity, motivation to move has never seemed in shorter supply. Although many understand that movement and exercise are an important part of managing their rheumatic disease, it was common for patients to report a lack of motivation.
Although maintaining the required level of motivation to keep an active lifestyle is something we all find challenging from time to time, being able to share and connect with others who might be experiencing similar things can certainly help. Seeing the familiar face of the EP and some fellow participants, a good soundtrack and keeping the sessions fun are just some of the things patients have said helped them stay motivated to continue.
The sheer ease of access has also helped. With our virtual sessions, the need to travel, park or even book in for an exercise session has been removed. Being able to attend a session in your PJs from your loungeroom has helped a number of people almost fall back into the routine of regular movement. 
So how is a virtual group session different to one performed face to face?
Our virtual groups do have some key differences to a group session run in our clinic. The need for clear instructions and demonstration has never been more necessary. As one of the EPs running the sessions, I've become very attuned to body language and gestures. Our participants are mostly muted during the sessions so they can hear things clearly, so we have had to learn to observe other cues and adjust our instruction to keep everyone safe and smiling throughout the sessions.
We've had to build in different options for different movements to cater to different abilities and fitness levels. It has also been essential for us to still screen every patient who starts with us, to ensure they only take sessions that are suitable and safe for them to participate in. Thankfully we still have the ability to keep an eye on everyone when we are running the sessions. Being able to correct and guide those participating to do things correctly has been an essential part of our virtual sessions.
There also needs to be some  virtual learning involved for those starting. "How do I set up Zoom?" "What space do I need?" "Can people see my bedroom?" "Do I need any equipment?" are just some of the questions we have helped people answer before they get started.
So what do we think the future holds?
We think virtual exercise is here to stay. Many of our patients are now moving more frequently and feeling better for it, and that reason alone is great motivation to keep going. We look forward to expanding our schedule and continuing to refine our offering as we continue to get feedback from our members. We have resumed some of our small group sessions run out of the clinic, and will continue to work with different patients' needs and wants. However, I'm thrilled we now also have an option that can assist those with rheumatic disease keep moving under guidance in this new, different world. 
About BJC Virtual Exercise Sessions
https://www.bjchealth.com.au/bjc-exercise-anywhere-sessions-with-exercise-physiologists
Free Trial
https://www.bjchealth.com.au/ep-anywhere-trial-offer
Sarah Comensoli is an accredited exercise physiologist based in Sydney and certified strength and conditioning coach. She has worked at BJC Health for the past nine years.