20 June 2022
Virtual adventures a reality for aged care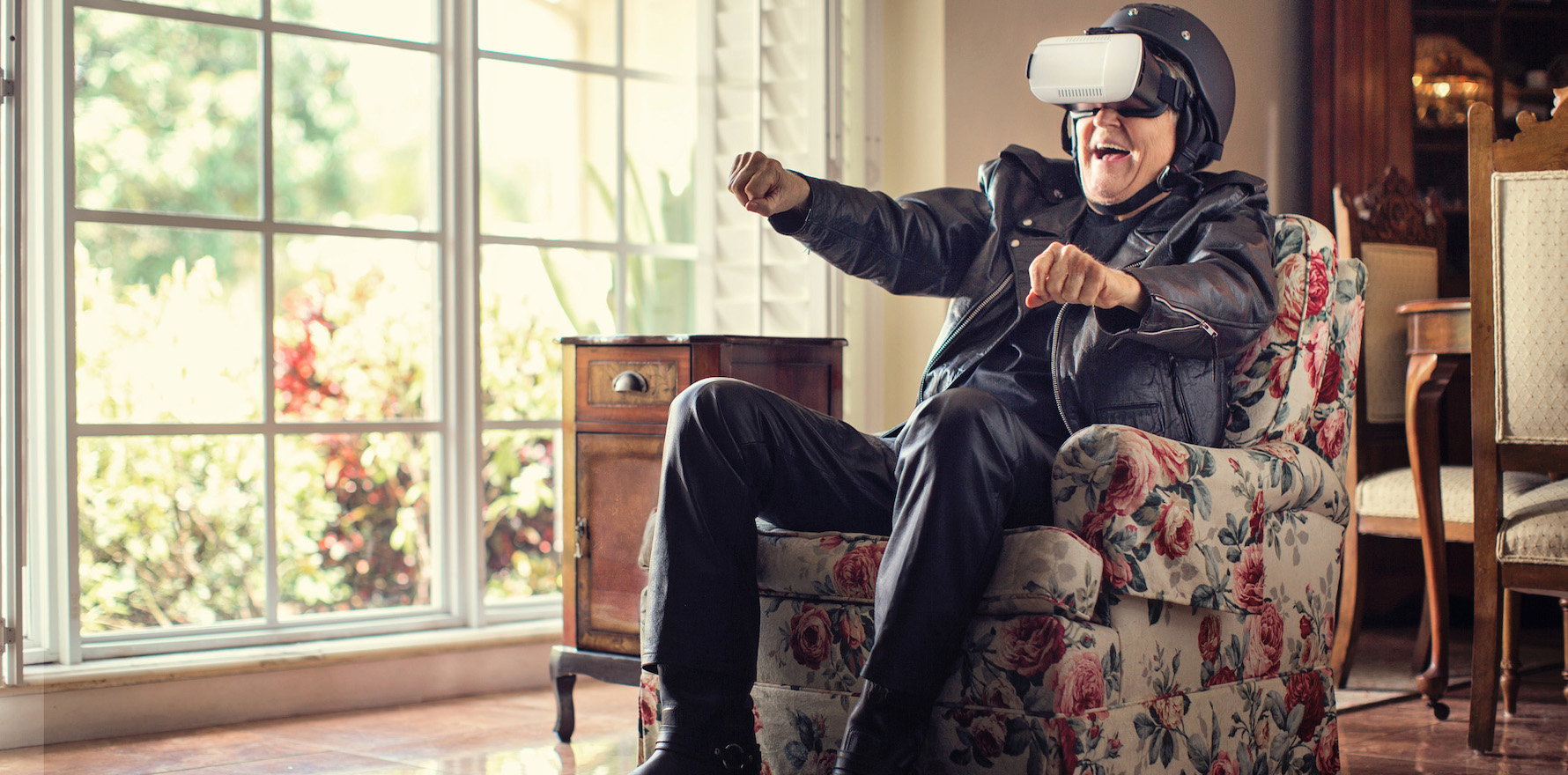 A novel program is giving RACF residents the ability to embrace new experiences without leaving their armchairs.
---
With the elderly among the most vulnerable to the virus, facilities were often closed off to visitors and families for extended periods.
But for some residents in Queensland and Victoria, a novel trial using virtual reality (VR) has provided new experiences in which lockdowns have ceased to matter.
The Transforming Aged Care with Virtual Reality project was a collaboration between researchers from the Queensland University of Technology, Griffith University, the University of Melbourne and La Trobe University, and was funded by a philanthropic research grant from Facebook.
And last week the project organisers launched a toolkit they hope would help aged-care facilities across the country integrate VR into the lives of all their residents.
The chief investigator, QUT's Professor Evonne Miller, told The Medical Republic the project had been a massive success, with some residents using VR to skydive, visit their childhood home and towns, swim with sharks and dolphins, travel overseas and even take a helicopter ride. 
"It really is only limited by the imagination," she said.
"They [the residents who took part] couldn't believe it. One was like, 'I'm swimming with dolphins', and another was 'I'm in the Swiss Alps in a hot air balloon' – they couldn't believe they were actually in it, doing it.
"To be able to give people that experience and share it with them was really quite cool."
Professor Miller said the project could not have come at a better time.
"Covid-19 has been especially hard on people in aged care. One way to improve their lives is to use technology like virtual and augmented reality, which allows them to leave the four walls of their home," she said.
"We integrated VR technologies into three Australian aged-care facilities to find ways of better socially connecting residents with each other, staff and their families during this pandemic; and to provide older aged-care residents with creative, novel and intellectually stimulating leisure activities – ensuring daily life is exciting, rather than mundane and monotonous.
"VR can take them back to their honeymoon, let them reconnect to something important from their past or travel to a country they've always wanted to visit. They can sky-dive, ride a gondola through Venice, sail a yacht and so much more. The possibilities are limitless and overcome mobility and health problems."
The success of the project resulted in the launch of the Transformational Toolkit. Project manager Leonie Sanderson, a visiting fellow with the QUT School of Design and director of The Ageing Revolution, said the toolkit was now freely available online and outlined how to implement VR into aged care.
It includes advice on the cost of headsets, how to get started, where to find apps, safety assessments and physical-space requirements.
"It can cost as little as $600 to get the right VR headsets with storage cases and adjustable head straps. We recommend aged-care facilities set themselves up with at least two or more headsets so multiple residents can enjoy the experience at the same time," said Ms Sanderson.
"To integrate VR into aged care needs support from senior management and a staff champion but it is very doable, and the effort is worth the investment of time and money. Our trials produced levels of happiness and resulted in stories being shared, and people feeling more valued and engaged."
More information on the project, including videos, is available here.