4 July 2022
Vaping joins tobacco as heart health risk factor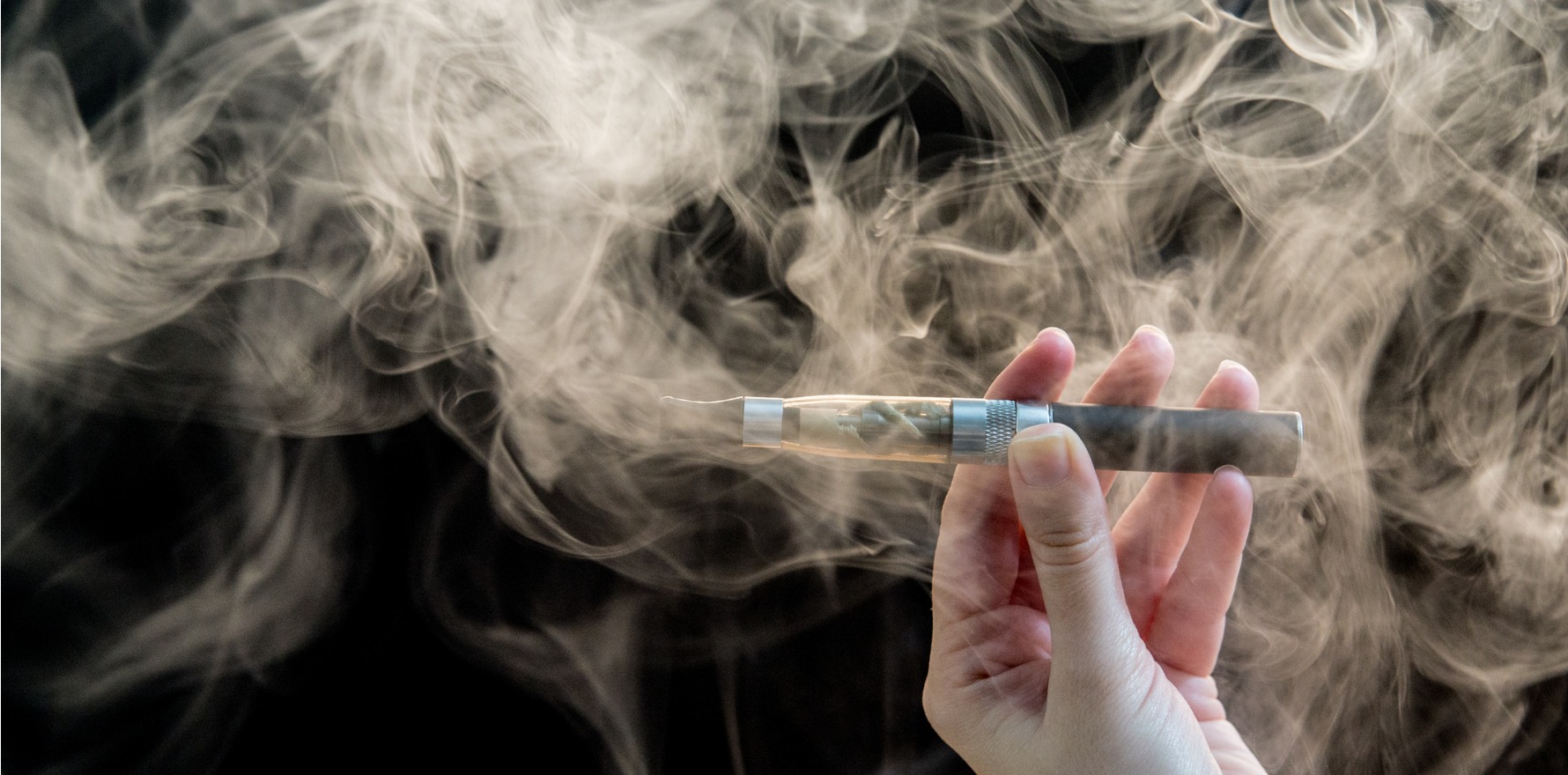 The American Heart Association has put e-cigarettes on its list to reflect growing use among young people.
---
Vaping has made the American Heart Association's list of cardiovascular health risk factors for the first time, as Australian advocates call for action on the "epidemic" of e-cigarette use by young people.
In a paper in the journal Circulation, the AHA updated its advice to include inhaled nicotine-delivery systems, including e-cigarettes or vaping devices, as the previous statement included only traditional cigarettes. It also added second-hand smoke for the first time to reflect its adverse impact on health.
Inhaled nicotine-delivery systems were added "to reflect adult and childhood use of these products and their implications for long-term health", the AHA wrote.
The move comes as the Cancer Council calls for urgent government action to enforce existing laws banning the sale of vaping products without a prescription.
Poor enforcement of e-cigarette laws had created an "epidemic of e-cigarette use among young people," said Libby Jardine, chair of the Cancer Council's Tobacco Issues Committee.
"We know that e-cigarette use by young Australians is high and increasing. A line needs to be drawn in the sand now to protect this generation.
"Exposure to nicotine during adolescence may have long-term consequences for brain development, and an impact on learning, memory and attention.
"It also increases the risk of rapid and lasting addiction and future use of other drugs, and lays the foundation of addiction.
"Urgent government action needs to happen because nicotine vapes that are in shops are being sold illegally. We have more than enough evidence to take strong action at the government level." 
E-cigarettes are easily accessible through retailers to anyone without a prescription, and come in flavours that appeal to children such as strawberry, raspberry and donut, Ms Jardine said.  
"These vaping products are clearly designed for and marketed to kids, and they're getting hooked on them."
E-cigarettes aren't always labelled accurately, and even those that are labelled non-nicotine may contain nicotine, she said.
"We need the federal government to strengthen its enforcement action to intercept the import of nicotine e-cigarettes, and make sure that anything that comes through is accompanied by a valid medical prescription or the required documentation declaring that these products are bound for a registered pharmacy or licensed storage facility," she said.
"If people think that using nicotine e-cigarettes will help them quit, that pathway is there.
"We need to keep that pathway in place, but any access to e-cigarettes or vapes outside of that needs to be eliminated, because it's leading into a public health crisis among young people."
There may be a common perception that e-cigarettes emit an "innocent vapour", Ms Jardine said.
"But it's an aerosol, which is very damaging. There are concerns about how this is going to affect the lungs of young people in 20 years' time," she said.
"Toxicology reports are concerning. There is a whole bunch of stuff in there that really shouldn't be inhaled into lungs."
Ms Jardine said another problem with vapes was that they contained "a lot of puffs". One e-cigarette may have 1200 puffs compared to 10-15 in a tobacco cigarette.
"A cigarette smoker might make one packet of cigarettes stretch over the week, depending on their budget," she said.
"Anecdotal evidence that we're hearing from the Quitline is that people don't have to pace their vape use because they can just keep going and going."
A review by the Australian National University examining the health impacts of e-cigarettes found they increased the risk of adverse health outcomes, especially in younger people, and could lead to lifelong addiction issues.
The report, published in April, found strong or conclusive evidence that nicotine e-cigarettes increased the risk of poisoning, toxicity from inhalation, seizures, trauma and burns, lung injury and smoking uptake. There were also warning signs of adverse effects on blood pressure, heart rate and lung functioning.?
A scientific statement released by the American Heart Association last month said overall evidence suggested that the cardiovascular effects of e-cigarettes may accrue over time, leading to cardiovascular disease in long-term e-cigarette users.
Studies also indicate that young people who vape during adolescence will have lower lung function, the statement said.
"Lung development continues into the early 20s, and adolescents who vape are at risk for stunting or altering their lung development such that they never reach their full lung function potential, with modulation of the inflammatory and immune state of the lung and the development of lung disease over time."
In Australia, the Heart Foundation's position statement on smoking and vaping cessation says people should be strongly encouraged to stop vaping as there are inherent health risks in repeatedly inhaling the aerosol, either with or without nicotine.
"There is emerging evidence that vaping nicotine increases blood pressure, heart rate and arterial stiffness," the statement says.
"This could potentially increase the risk of developing cardiovascular disease and compromised lung function.
"Vaping has been shown to increase the risk of adolescents initiating smoking and increases the risk of people who have formerly smoked to relapse."