25 January 2021
Two doctors reject honours to protest Margaret Court gong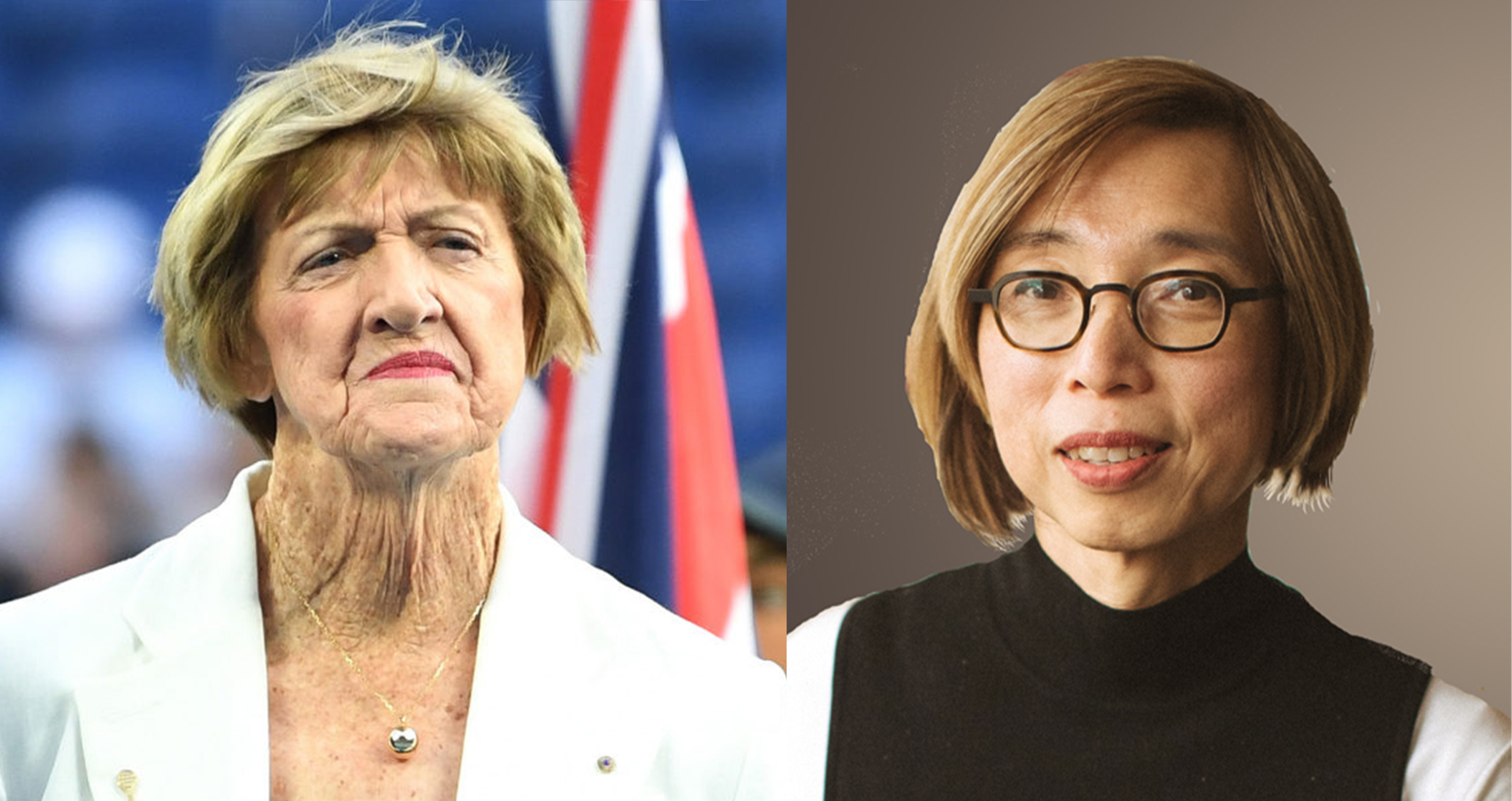 Transgender doctor Dr Clara Soo says promoting Court as a role model sends a message to LGBTIQ youth that discrimination towards them is tolerated in Australia.
---
An Australian GP and surgeon are publicly renouncing their Australia Day medals following news former tennis pro and critic of the LGBTIQ community Margaret Court will be recognised with the highest honour on Tuesday.
Court, a former world number one player who won 62 Grand Slam titles, retired from professional tennis in 1976 and is now a Pentecostal minister who preaches at a WA church.
Court was made an Officer of the Order of Australia in 2007.
But she has attracted criticism in recent years for public comments on the LGBTIQ community, including a letter in The West Australian newspaper saying she would avoid flying with Qantas because it supported same-sex marriage, that transgender children were the work of the devil and reportedly describing homosexuality as an "abominable sexual practice".
The news she was to be made a Companion of the Order of Australia (AC) was leaked on social media on Friday 22nd ahead of the public award announcements usually scheduled for January 26th.
An AC is the highest award level and reserved "for eminent achievement and merit of the highest degree in service to Australia or to humanity at large", according to the award website.
Canberra-based GP Dr Clara Tuck Meng Soo told The Medical Republic she was "shocked and upset" on Friday when she found out Court would be awarded the AC.
"Margaret Court's tennis achievements are laudable, and she was awarded the second-highest honour in that system in 2007 but since then … what she has become known for in Australia is making derogatory and hurtful remarks about the LGBTIQ community in the media," Dr Soo said.
"And rightly or wrongly, this [promotion] seems like an endorsement of her views of the LGBTIQ community."
Dr Soo, who trained at Cambridge University and King's College London, lived as a gay man before undergoing a gender transition in 2018.
She has been practising as a GP since 1993 and most of her work has been with the LGBTIQ and HIV communities, and people with drug dependency.
She was awarded the Medal of the Order of Australia (OAM) in 2016 for her work as a doctor.
She said Court is entitled to her views but should not be positioned as a role model for the Australian community.
"What I'm doing has got nothing to do with free speech – I'm not saying that she can't say what she wants to. But she has used her public position to propagate those views and my problem is she is seen as being rewarded for that. I don't think people should be rewarded for using their public position to say hateful things about other members of the community."
Dr Soo wrote a letter and email to the Governor General on Friday saying she wanted to return her OAM.
"I have spent a significant amount of my working life working with and advocating for disadvantaged communities in Australia," Dr Soo wrote in the letter, shown to TMR.
"My partner and I were one of the first couples to undergo a civil union when that legislation was passed in the ACT and I am also one of the first general practitioners to undergo a gender transition in Australia. I therefore have both professional experience as well as lived experience of the communities that Mrs Margaret Court makes these derogatory and hurtful remarks about.
"We know that transgender adolescents have the highest self-harm and suicide rates in our community and the remarks that people like Mrs Margaret Court make are very damaging to their morale and health."
Dr Soo said the Council's decision signalled to distressed youth that discrimination and prejudice towards them is tolerated in the Australian community.
"Given the message that the Council for the Order of Australia is sending by giving this promotion to Mrs Margaret Court, I would like to return my OAM. I do not want to be seen as supporting the values that the Council for the Order of Australia seem to be supporting with this promotion of Mrs Margaret Court."
Dr Soo said she has not heard back from the Governor General's Office and is not sure about the protocol for officially returning her award.
"I went on the website and it's not clear at all, I'm not sure if something like this is even possible or if it's been done before."
Dr Soo said she expected Court would still be awarded the AC on Tuesday but hoped the Council would issue a statement saying they do not condone the anti-LQBTIQ sentiments she has repeatedly expressed.
Voluntary assisted dying advocate Dr Rodney Syme said in a letter to The Age newspaper on Sunday that he accepted his 2019 Member of the Order of Australia with pride but will renounce it if Court's award goes ahead.
"Court has already been awarded for her tennis achievements," Dr Syme wrote.
"In the intervening 14 years she has promoted views on sexuality which have been soundly rejected by Australians in the plebiscite in 2017 and by the Australian Parliament.
"If Margaret Court accepts this award, I will with regret be renouncing mine. I do not support this decision by the Council for the Order of Australia and do not wish to be associated with such company."