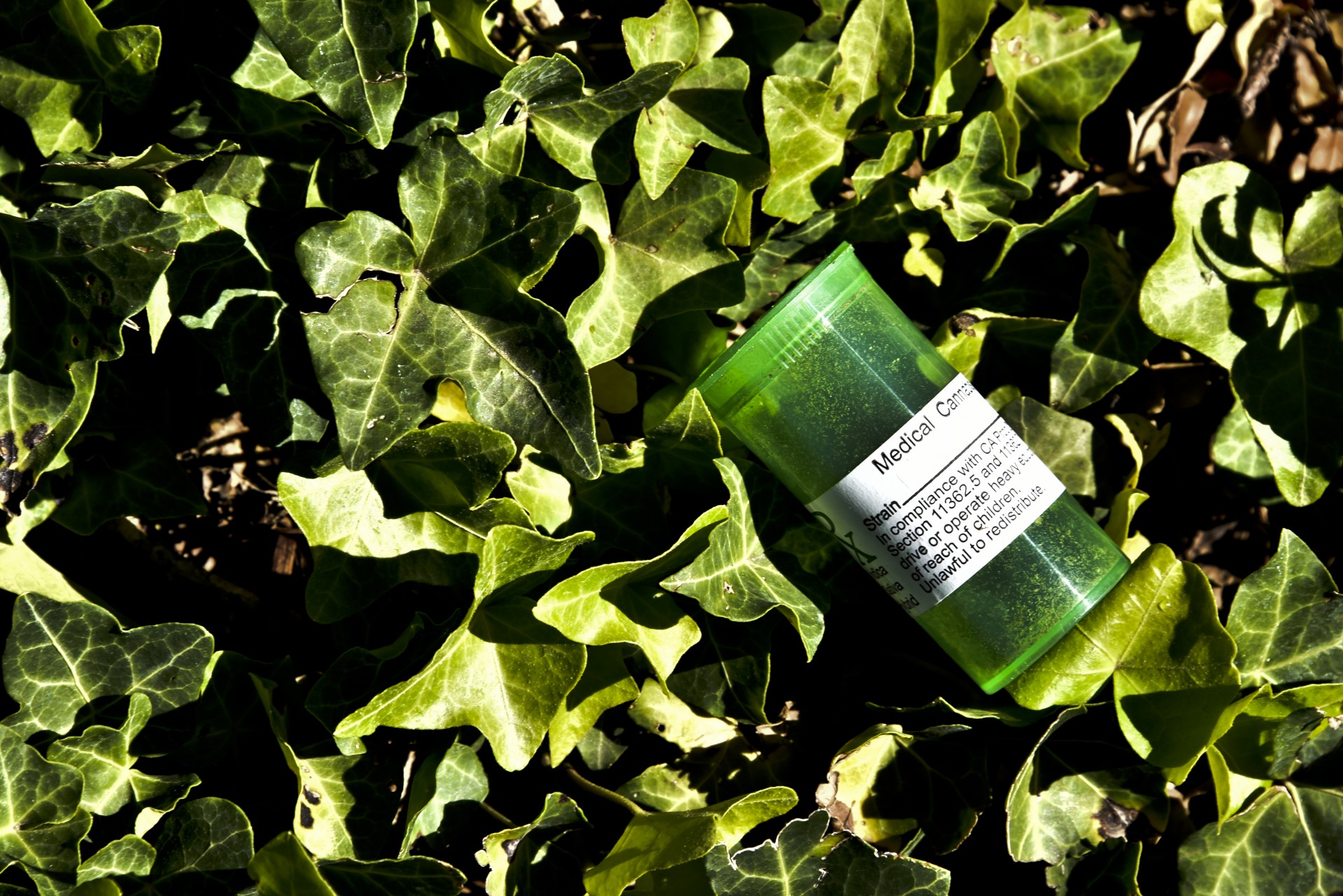 Medicinal cannabis is legal in Australia, but there is a maze of obstacles to obtaining it, both for doctors and patients.
Uptake in Australia of a relatively safe, and for some patients life-altering, medication has been stifled by persistent stigma, lack of doctor training and regulation that makes it a last-line treatment, a Senate committee has found.
After an inquiry that began in December, the Community Affairs References Committee has made 20 recommendations on all aspects of improving patient access to medical cannabis.
These include formal medical education; campaigns to destigmatise cannabis; information for patients from the Department of Health; clearer and less rigid and cumbersome prescribing rules; inclusion of products in the PBS, following registration on the ARTG; consultations on down-scheduling; harmonisation of federal and state territory legislation; and a review of criminal laws, including around driving.
It also supports the General Practice and Primary Care Clinical Committee's recommendation to the MBS Review Taskforce to introduce a "Level E" consultation item for general practice consultations of 60 minutes or longer.
Chaired by Greens senator Rachel Siewert, the committee "received considerable evidence in relation to health practitioners refusing to prescribe medicinal cannabis to patients".
"[D]oubts about the efficacy and safety of medicinal cannabis, the view that medicinal cannabis should be only prescribed as a last-line therapy, and the ongoing stigma attached to cannabis make it difficult for patients and medical practitioners to discuss the use of medicinal cannabis as part of a treatment plan," it found.
The idea that cannabis should be a treatment of last resort – behind drugs with far worse safety profiles, such as opioids – was baked into the regulations around prescribing. The most used mechanism, the Special Access Scheme, states that health practitioners "will have considered all appropriate treatment options before considering accessing an unapproved medicine under the SAS for their patients".
Noting that medical students received no training in the endocannabinoid system, the committee heard training was supplied by commercial entities in "seminars and conferences of variable quality".
TMR has attended an information session by a GP as part of a broader medical conference that contained a host of factual errors about cannabis.
The committee cited the submission from Sydney University's Lambert Initiative, which said "the training of doctors should not be left to the medicinal cannabis industry: We need to better weave medicinal cannabis education into the syllabus of current medical degrees, and not simply leave the … industry, with its inherent conflict of interest, to educate our doctors."
Information on access to medicinal cannabis was found only on the TGA website, and there was no comprehensive, independent source of information on products and prices.
The committee heard many times "that patients had negative experiences with their GPs or specialists when they tried to discuss using medicinal cannabis … At best, patients are not being prescribed medicinal cannabis because their clinician acknowledges their lack of knowledge … At worst, the committee was told that patients were simply rebuffed and felt ostracised by the negative or dismissive attitude of the clinician they consulted.
"Alarmingly, the stigma attached to medicinal cannabis remains a live issue throughout the health profession. This needs to change … Patients should not feel ostracised for seeking potential medical cannabis treatments."
When they could not obtain cannabis through their GP, patients would resort to specialised "cannabis clinics" at substantial extra cost to them.
TMR read the submissions from all parties that weren't commercially interested or patient advocates – the RACGP, RANZCP, the Pharmaceutical Society of Australia, The Society of Hospital Pharmacists of Australia, the Alcohol and Drug Foundation and drug lawyers – and not one supported tightening or further restricting access.
Many emphasised the need for more research, concerns about cost, the burden on prescribers and dispensers, the lack of education and training, stigma and inconsistent laws.
The indications for cannabis are many and varied: chronic non-cancer pain and neuropathic pain, chemotherapy-induced nausea and vomiting, insomnia, epilepsy, MS spasticity, palliative care, emaciation and lack of appetite, poor gut motility, anxiety, PTSD, depression, migraine, and Tourette syndrome. Mental health and paediatric applications are contentious.
This "panacea" effect is due to the widespread distribution of endocannabinoid receptors in the brain and body, except in the brainstem nuclei that control cardiovascular function, which is why it is effectively impossible to lethally overdose.
Jan Rothwell-Short, a patient from Melbourne, told TMR she had suffered for decades from fibromyalgia, rheumatoid arthritis and a chronic back problem.
Now 78, she managed to maintain a career in early intervention and program evaluation and as a university lecturer, but was always in pain and had trouble sleeping.
She had taken every "nasty" painkiller including morphine patches, oxycodone, codeine and the horse tranquiliser ketamine, without relief.
The first time she sought medical help for fibromyalgia, a poorly understood chronic pain and fatigue syndrome, her GP told her it was all in her mind and recommended vitamin supplements.
"I came home, wrote him a letter, sacked him and found another GP," said Mrs Rothwell-Short.
The fibromyalgia was later diagnosed by a rheumatologist.
For the back pain, which she had had since the 70s, she had tried every treatment, including denervation of nerves in the back and cortisone injections.
Then a different GP suggested cannabidiol, or CBD – the non-psychoactive cannabinoid ­– and spent time providing information so she could research it herself before deciding she wanted a prescription, since she was "a very cautious person".
She began on a low dose of 0.1mL of CBD a day and has built that up to 0.7-0.75mL a day.
It was now managing her pain "extraordinarily" with no side effects.
"I rarely, if ever, slept more than an hour and a half at a time, and it would take me a long time to get back to sleep. But now I have the most beautiful night's sleep with no pain. That's really stupendous. I can do so much more now."
She now exercises vigorously – for the duration of a Tones and I CD – every day, which was impossible before.
It was an extremely awkward medication to be on, however, thanks to her GP having to send paperwork off every six months, finding a pharmacist who could supply it, and obtaining it in tiny quantities that required frequent refills.
It depended entirely on having a medical practitioner who would go out on a limb for you, Mrs Rothwell-Short said.
Another thing that would put it out of reach for many people, especially those with debilitating pain who could not work, was the price – $420 for less than a month's supply – which she said she was very fortunate to be able to afford.
Her sister, who had the same symptoms but lived in another town, had been less fortunate.
"She tried to talk to her GP about it and the GP said, 'I'm sorry, I just wouldn't go there. I'm not prescribing drugs to druggies.' So that was the end of that."
Her neurologist wouldn't prescribe CBD oil because "we don't know the longterm effects", she said.
"We are 78 and 76 – how much longer do we have to live to worry about longterm effects!?" Mrs Rothwell-Smart said. Her sister had instead been admitted to hospital for five days of ketamine transfusions.
"Honestly, I could scream," she said. "We need so much more education ­– for not just GPs, but for specialists, and pharmacists.
"We need better access and we need better availability through Medicare for this drug."