5 May 2020
Towards a post-pandemic 'new normal' for GPs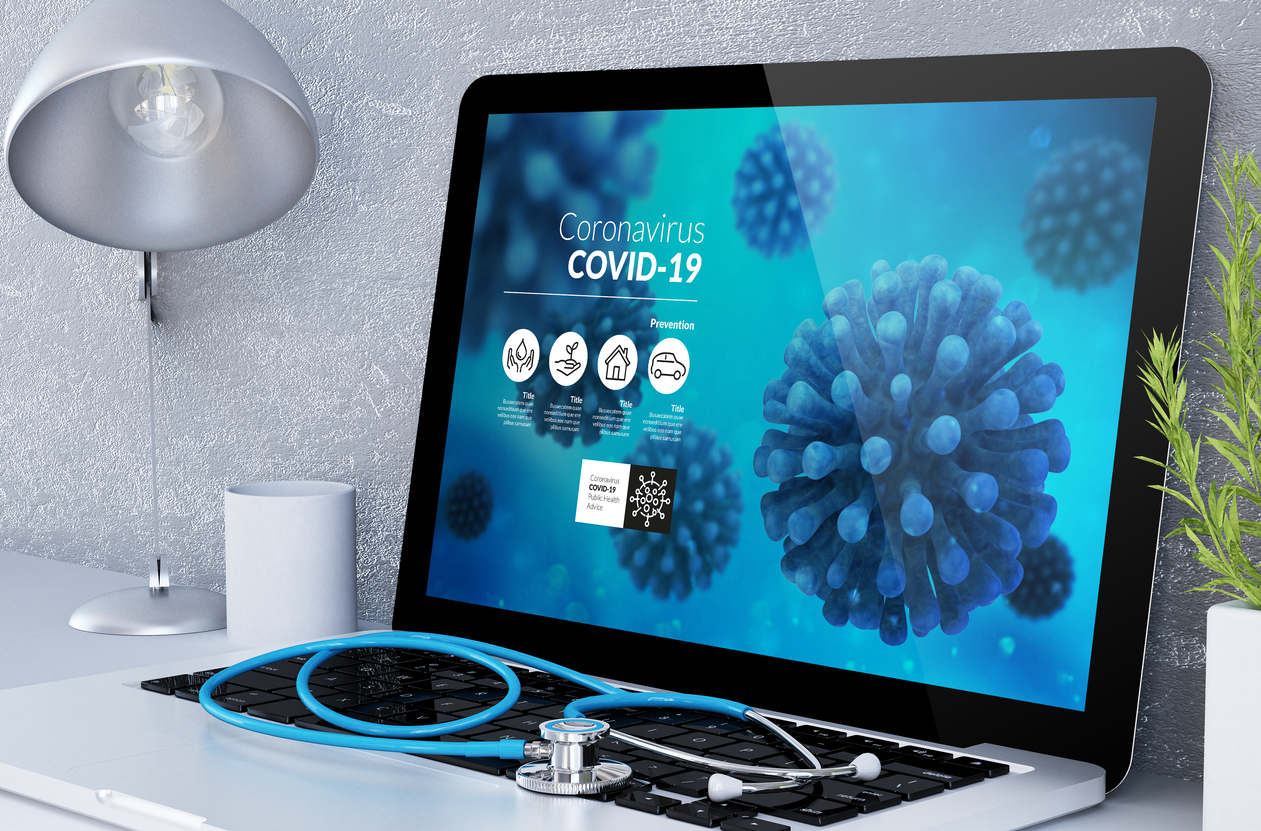 About 20 ago when I was a GP registrar in the Netherlands, my day began with checking results and making phone calls to patients before the first patient arrived in the practice.
After I finished GP training I started working as a locum. I remember several practices that used electronic prescribing: the medication order was forwarded to the pharmacy, straight from the practice desktop software. No paper, handwritten signatures or printed barcodes required.
Much has been said about the extraordinary creativity and innovation the COVID-19 pandemic has generated and what this will mean for Australia's healthcare system after the pandemic.
Looking at telehealth, it appears Australia is catching up with the Netherlands and other countries. The question is, will we be able to retain the innovations that came out of the COVID-19 disruption?
In the past months the wheels have stopped turning in many areas of non-COVID-19 related healthcare. There is now a backlog of routine care which, according to Grattan Institute Health Program Director Stephen Duckett, creates an opportunity for a new way of doing things.
He recently argued that telehealth, earlier discharge for home-rehabilitation and private-public hospital partnerships could assist in waitlist management. When considering returning to business as usual, he said, the new post-pandemic normal should be nothing like the old.
This ambition is echoed by others, including Queensland Health's Director-General, Dr John Wakefield, who wants to retain the efficiencies that have been created in the public health service. Rather than returning to business as usual, Dr Wakefield said in a recent message to all staff, we should be finding the new normal.
"This is not about getting back to business as usual. In fact, we want to make sure that in recommencing services, we retain many of the amazing innovative ways of working that you have adopted since this pandemic arrived on our shores," he wrote.
He mentioned in particular video calls for outpatient department consultations and primary care, shifting chronic disease care from hospital to community and primary care and keeping emergency departments for emergencies.
Although this is primarily about increasing access to secondary care, it could be good news for those who believe in the "right care, right place" principle. Appropriate funding and support of primary care is an essential element for the success of this strategy.
I believe there are four areas of change for general practice, some of which relate to routine care and others are applicable to crisis management:
E-health: this includes phone and video consultations, electronic prescribing, secure messaging and transfer of information such as images;
Connecting health services: our relationships and the way we work with other health providers including hospitals and state and federal governments;
Workspace and flow: the way we design the layout of our workplaces, such as separate entrances, waiting rooms, check-in/out areas, isolation rooms and outdoor/offsite clinics.
Policies and procedures: Crisis, disaster and pandemic plans and procedures.
Most would agree that telehealth offers advantages in a post-pandemic world, and there are medical, social, economic and environmental reasons to make this part of routine care – like it is in various other countries.
There is of course work to be done. Implementing video consultations is more than turning on a camera at both ends as we have seen in recent weeks. There are challenges with regards to for example software integration, billing and security.
Care provision via telehealth should mirror the fee-for-service consultation model. To ensure telehealth will become part of usual care after the pandemic, commercial telehealth-only business models should be discouraged.
There is not much point in doing a video consult if we have to use a fax machine to get a copy of a prescription to the pharmacy, followed by a mandatory transfer of the physical piece of paper containing a handwritten signature or barcode.
Electronic prescribing has benefits, such as accuracy, safety and convenience. Legislators should, as a minimum, facilitate the option of electronic transfer of prescriptions. We also need electronic transfer of referrals, imaging and other test requests, as well as a solution for patients to securely send for example pictures of skin lesions, without having to rely on regular email.
It is important to note that this should not be not be regarded as 'just a wishlist' but as a fundamental digital framework supporting safe patient care during the good and the bad times.
There is room for improvement of information exchange and coordination of care between general practice and state health services during times of crises. The role of GPs is often not formally integrated into emergency responses.
In recent months however, innovative collaborative arrangements have emerged across Australia, embedding general practice in the wider healthcare response to the pandemic, such as participation in emergency planning and emergency credentialing of GPs by public hospitals.
In my area, GPs with a Special Interest (GPSIs) working in the public hospital were given the option to work in a Queensland Health virtual fever clinic after outpatient clinics temporarily closed. Flexible, collaborative workforce models like this should be explored further to encourage integration between primary and secondary care.
Dr Duckett and Dr Wakefield mentioned the hospital-in-the-home and hospital-in-the-nursing home models for routine care, as they are deemed cheaper and appear to reduce mortality and readmission rates compared with in-hospital care.
Indeed, it looks like care can often be transferred at an earlier stage from hospital back to the community, improving hospital access for those who need it most. An important step will be to engage the primary care workforce in these models and create capacity and incentives for GPs to be able to look after people that have been discharged from hospital wards, outpatient departments and emergency departments.
Consistent clinical handover procedures in combination with easy-to-use, two-way secure electronic communication tools between public and private sectors are a key factor to success.
There will no doubt be numerous other changes in the way we organise our work in the next 12 months or so. It is encouraging to see that permanent changes are being considered in many organisations and at all levels.
It will be necessary however, to agree on the priorities of the new normal and invest wisely. This may be challenging during a time of recovery, but not impossible.
Edwin Kruys is a GP working in the hinterlands of the Sunshine Coast, Queensland