14 December 2021
To name or not to name a referral …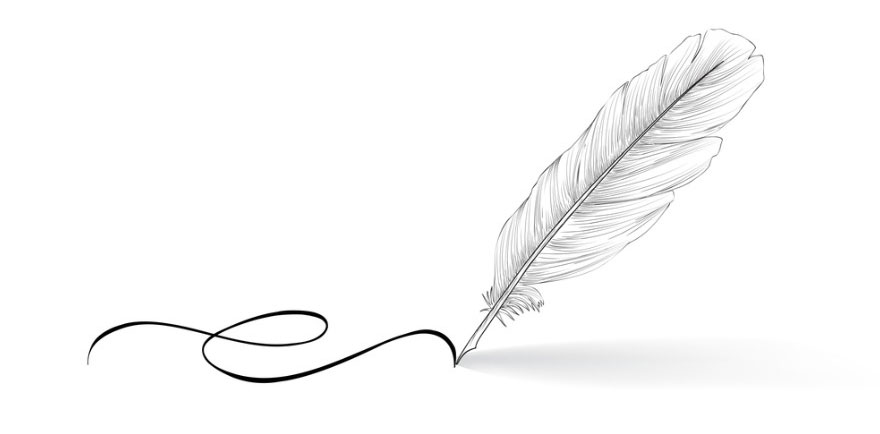 Both 'sides' of this argument are labouring under mistaken beliefs, and the only winner is the federal government.
---
There are so many entrenched medical billing myths, too many to name. Sometimes they flare up and become briefly newsworthy, before dying down again.
A few years ago, it was booking fees. The media incorrectly reported that booking fees were illegal, and here we are, some years later, with booking fees still prevalent. Why? Because they are not illegal and never were (unethical, maybe).
Intermittent polemic stoushes concerning public hospitals bulk-billing outpatient services are much the same. It's been common practice since 1994 and, contrary to popular belief, it is not illegal as long as certain requirements are met. It also does not breach the oft cited section 19(2) of the Health Insurance Act.
Dispelling these myths is of critical importance if we are ever to responsibly modernise Medicare, restore trust across the health payment landscape, and better serve the needs of patients.
My research found that deeply conflicted and often indecipherable requirements at the intersection of legal instruments that govern how the federal government funds public hospitals are to blame. These include the National Health Reform Agreement (NHRA) (the national agreement for public hospital funding), the Health Insurance Act 1973 (HIA), state enterprise agreements (between unions like ASMOF and the hospitals), and Right of Private Practice agreements (between hospitals and doctors concerning Medicare revenue and billing arrangements).
Like all complex problems, well-researched, multi-pronged solutions are required. It is not as simple as just calling this a rort and demanding that public hospitals stop doing what they are legally permitted to do. They won't, and presently, can't.
Available evidence suggests that preserving the status quo in this area is not an option. Aligning referral law as between Medicare (which does not require named referrals) and the NHRA (which does) is a priority, already endorsed by the Australian National Audit Office (ANAO).
However, problems around duplicated payments identified by the ANAO will not be solved through this process alone, because parallel activity based funding (ABF) and MBS funding is fundamentally irreconcilable in the Australian outpatient setting. Therefore, until a complete rethink of how Australia funds non-admitted patient care is undertaken, the government can expect duplicate payments in public hospitals to continue. It should also be noted that it is usually the ABF component (submitted by the hospital) not the MBS component (claimed by the doctor) that causes payment duplication.
However, major funding reforms may never come, and doctors working in public hospitals should not have to wait to feel confident they are billing correctly. Therefore, while acknowledging the need for further research in this area, I have put forward a workable solution in my thesis requiring that all referrals be named and have set out necessary changes to the law that would keep GPs at the centre of care coordination, but with ultimate control of the process held by consumers, who need to be protected from out-of-pocket costs.
We all know that health sector change moves at glacial speed. So, while we wait, here are some facts.
There is no legal requirement for any GP to write a named referral. So public hospital specialists reading this, please take note. You can ask for a named referral, but the GP can say no.
Referral law stipulates that the referrer must consider the need for the referral. So, GPs, if it is clinically appropriate to write a referral for your patient, then write it. If you know the name of the specialist, then please just write their name. Remember, it is not your Medicare rebate to control.
It is not illegal for hospitals to create template referral documents which include the names of available doctors and tick boxes for you to choose who you would like your patient to see. If you would prefer to refer your patient to expensive private specialists where they will incur high out-of-pocket costs, then don't use the form. Refer privately instead. Be mindful that without MBS funding you may find that some public hospital outpatient departments disappear.
To all public hospital specialists, the bottom line is this – you cannot turn a patient away if they don't have a named referral – ever. It is illegal to make access to outpatient services conditional upon there being a named referral. The law requires you to treat these patients, who cannot be MBS billed. That means for some doctors (particularly in NSW), you will receive no income or payment whatsoever for seeing such patients – zero. It's a sad reality that few understand. One contracted VMO recently told me he had earned less than $200 after a month seeing dozens of outpatients – a combination of no named referrals, and poor billing processes.
More bad news for public hospital specialists: the fact of having a named referral is only step one. Step two is that the patient must consent to be bulk-billed, implicit in which is their ability to say no. So, even with a named referral, the patient can say "no, I don't consent to being bulk-billed" and that is the end of the matter.
The Medicare rebate is the "property" of the patient, and cannot be assigned without consent. Therefore, neither the referring GP nor the public hospital specialist has any place exerting control over what a patient decides to do with their Medicare rebate. It is neither doctor's decision to make.
There are no winners here, other than the federal government, which uses wedge tactics to generate periodic brouhahas around this issue, which solve nothing.
Neither GPs nor public hospitals are deliberately rorting anything in this context. Both are just struggling to understand and navigate a broken system in urgent need of reform.
Dr Margaret Faux is a health system administrator, lawyer and registered nurse with a PhD in Medicare compliance, and is the CEO of AIMAC, which offers courses and explainers on legally correct Medicare billing