2 May 2020
This week in COVID: left turn into a new twilight zone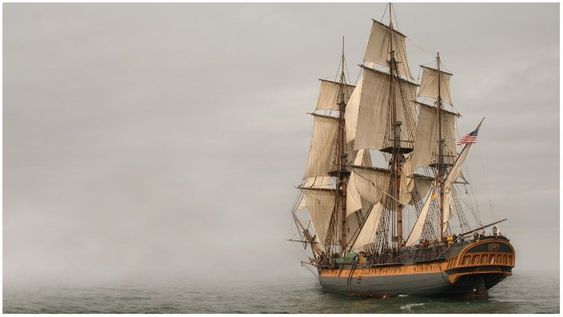 If you've seen the recent Stephen King based film, The Mist, don't watch it yet. The metaphor applied to COVID-19 doesn't play out all that well.
An early mark? Getting out from under the doona?
There was strange sort of comfort in lockdown in that we knew the deal and could console ourselves at least in the idea that rules are rules, and a lot of us were in the same boat.  A boat that was becalmed in the doldrums of COVID-19 restrictions. Sure it came with a lot of worries about feeding ourselves if we stayed becalmed too long, but the government had done a lot to allay our fears that there would be a path forward eventually.
Of course, with the curve  continuing to flatten (that damned curve) and the old world of commerce and apparent societal need for never ending economic growth beckoning,  the boat captain has ordered that we take advantage what breath of wind is blowing, and get back under sail.
The only problem now is that the breath of wind is blowing into a dense fog  of new uncertainty. We are heading into a new twilight zone, one in which we undoubtably are going to face a whole new set of navigation challenges.
If the TAB or Sportsbet were taking odds on a date we might be able to declare when this crisis is officially all over (bar of course all the litigation and bankruptcy proceedings, which will undoubtably stretch for decades) then they'd have to offer very good odds indeed to us punters to pick an actual day.
Yesterday we published a podcast titled 'When will this all end?'. I immediately wrote to the journos and started a office tab (well, not an 'office tab' as such as you might imagine). You had to pick a day, and it had to be a day where you could declare that this was truly over from a healthcare point of view. At least for COVID-19, remembering of course that we might get COVID-21 and so on.
August 8, 2021, Xmas day 2020, and a date in late November 2020 immediately went on the board. You had to provide that date, and some short logic for your reasoning. Eg, Vaccine comes out on October 20, flu season goes OK, China publishes what really happened so that hole plugged for the foreseeable future, and so on.
Such is the twilight zone we are already in. People behaving strangely under duress, but trying to see the bright side while we wait in the fog.
Now we are turning left into a new type of uncertainty. To navigate through the mist that is managing the population back to some sort of normality, while keeping a tight lid on the dastardly virus.
That things have gone relatively well for Australia so far has almost no carry on where we are going for the next few weeks. But there's hope in success so far.
From a general practice perspective it's a now a twilight zone where patient's are already starting to behave as if the the beginning of the end of the crisis has been formally declared (it hasn't). Hence traffic out of Sydney on a Friday afternoon, even though nothing was official yet in terms of an easing of social distancing restrictions.
So behaviourally, what can we expect from patients as we move back to normality, between the growing telehealth regmine and face to face consults? What lies beyond this mist?
The ABC featured a news piece on radio only on yesterday, where the journalist was telling everyone that telehealth was taking off as far as patients were concerned. It was becoming well accepted and the amount of telehealth consults was 'a record'. That's a pretty easy record to break each day given there was virtually no telehealth at all three weeks ago.
Perspective is relative of course. Back in GP-land, our survey on telehealth which now has over 500 GPs in it, is still suggesting that if you add up all the telehealth and face to face consults, there are still less overall consults year on year for more than half of GPs.
Perhaps that is in transition though.
A transition which will settle where precisely, is a good question to ask now?
We probably aren't going to understand that until we know the government's  stance on telehealth moving beyond the September deadline to do an all-stop on the new regime. At this stage, telehealth items mostly all end in September still.
But that doesn't seem like a sensible way forward for anyone, and there must be some pressure on the government now to work on a roadmap that introduces telehealth more sensibly over time, especially given that they have so much data on how the public is using telehealth, and how doctors are responding.
One thing the government will be taking into account is that far from blowing the MBS out, they are currently saving money – hence, less overall consults, face to face or otherwise.
COVID-19 is hardly a normalized double blind test for the effectiveness of telehealth in the primary heatlhcare system but there are some things that have been learned, one of them being that telehealth doesn't have to be an uncontrollable MBS monster.
But the government is going to need to act quickly here. Given all they have on, and, frankly, how well they have done it so far, will they take this opportunity to start transforming general practice, and in a way that makes things better for both GPs and the system over time?
One of the startling learnings from COVID-19 is that our government isn't actually a  bunch of sleepy, uncaring and largely incompetent bureacracts. In fact, given the right motivation, as COVID-19 has provided, the ability of the government to clear obstacles quickly and get stuff done has been quite simply stunning. Some of the stories that are coming out about conversion of new technology within a few days would put some of our better entrepeneurs to shame.
There is something very interesting for us all to think about in this story going forward after the crisis ends. The government, under the right circumstances, actually cares, and can be highly competent. Imagine how that could help on an ongoing basis if we could somehow harness it.
How then do we get the government to maintain that form for general practice in the next few months? It's a question that the AMA and the RACGP hopefully are tackling each day at the moment.
Because as we turn left into this new fog bank of attempting to exit the COVID-19 crisis, general practice is more in the dark about its future than your average unemployed travel agent.
A travel agent will eventually get their job back in largely the same relationship to their sector and its operating norms.
For GPs, things are now possibly more uncertain than ever in their history:
Telehealth is clearly something that should be introduced substantively forever, but in a manner that suits both government and GPs. It doesn't suit general practice or the government that tech companies or large corporates sweep up all the low hanging consultation fruit of 'convenience consults' that patients will now flock to if offered to them. That might cut income for community practices by up to 30% over time, and create a category of consult with very low return to the healthcare system because there is no continuity in a patient's health journey.
Per the ABC story above, how is telehealth going to change the relationship of patients with their community GP overall in time? What will the balance be between telehealth and face to face consults? And how will that change how practices operate? Dr Harry Nespolon in our telehealth webinar this week suggested telehealth might be up to 40% of a normal practice's future consults. But if you go overseas to Denmark and the best HMOs in the US, that figure can go as high as 65%. That will force massive need for structural changes to workflow, technology, and even property management for general practice, for which GPs and practice owners  are going to need time and money to get right.
Can the government simply do nothing and put the telehealth genie fully back in the bottle come September? Then presumably over time, things will settle back to where they were, albeit, there will be a number of practices that went out of business as a result of the crisis. Would the government do this though? It doesn't seem likely.
The big issue now for GPs and the government is that the government needs to work on its position moving forward, and even if they don't consult the sector extensively now (they don't have the time),  given they have so many other fires to put out, it provides general practice some sense of the framework for the future they might be working with.
As things stand, general practice is like the energy sector over the past decade. There is no framework or policy and therefore no planning, or innovation, or investment is really possible. It's just too risky.
The government has shown themselves are secretly quite competent, and caring.
Will they be competent enough to realise that for the general practice sector, taking the telehealth genie out of the bottle has a lot more consequences for the future of general practice and the future of the healthcare system in general than they could have imagined. And that if they want to get on top of that and consolidate a largely good job, and an enormous opportunity, they will take a little time to think about it, and at least provide the sector with some likely settings moving forward so GPs can reasonably plan. That and stop the short term mess that is developing around the land grab that commercial telehealth providers are creating by rushing to convince GPs to adopt their product quickly.
If this happens, GPs won't be totally blind navigating themselves on the COVID-19 mist as we attempt to exit this crisis.
They also won't be nearly stressed. And wouldn't that be good for the whole country?
More best stories of the week follow as usual.
See you next week.