12 January 2022
This is a job for … General Practice Man!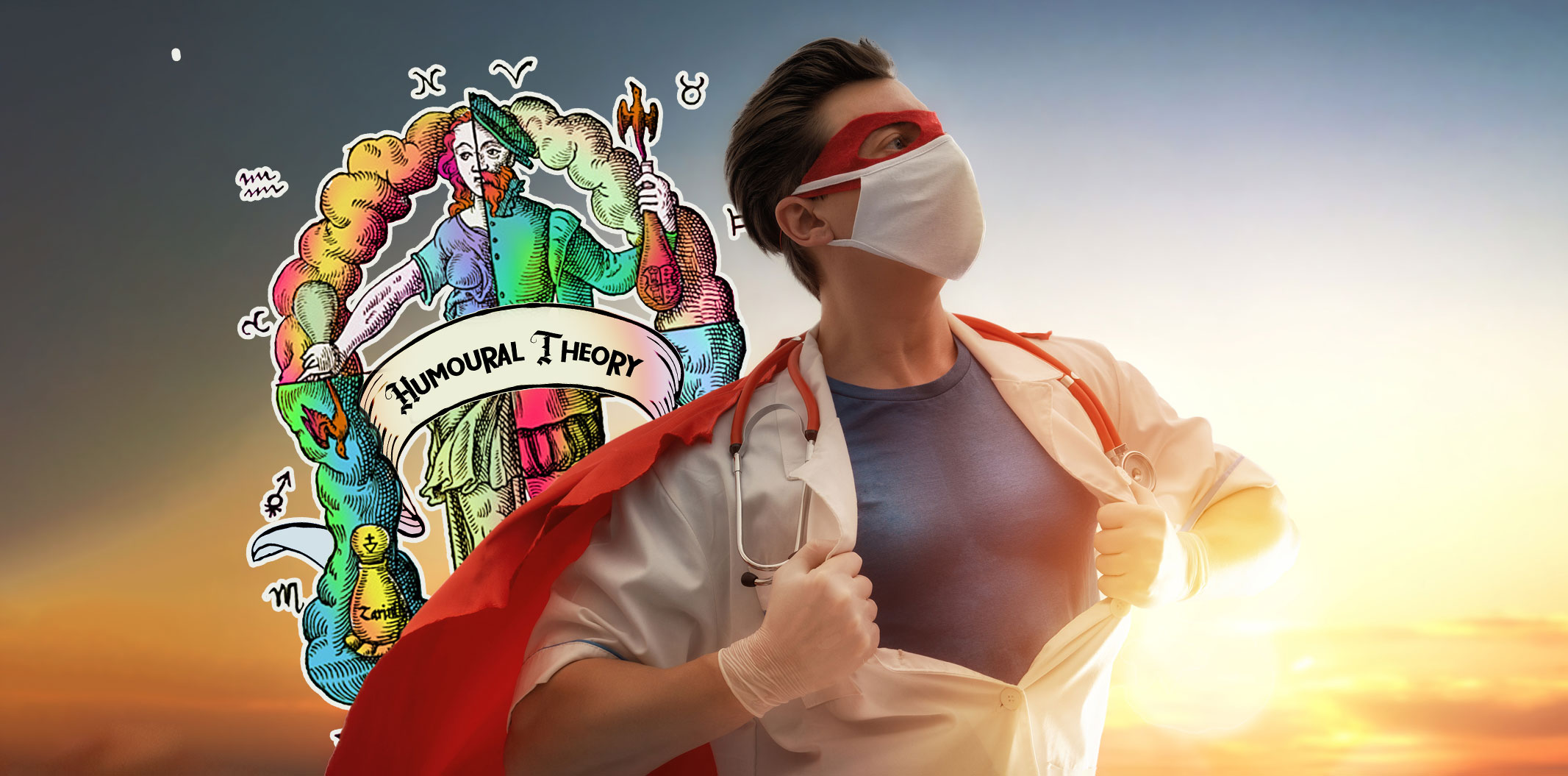 Not the hero we asked for, certainly not the hero we want, but the hero we need.
---
Dear Editor of The Medical Republic,
It was with great interest that I read your Back Page feature about superheroes (I actually read it twice).
I am a professional comic book writer. My creations include the infamous Midget Malboro Man, a 1m-tall chain-smoking superhero who battles bad guys and bronchiectasis, Professor Poggendorff the Illusionator who uses really shit magic tricks to defeat his enemies, and Klamidia, a spikey green goblin who skilfully warns young people about the clap.
But of course the real heroes today are the doctors and nurses battling on the front line or at the coal face or whatever. And so I have now turned my talents to creating a GP superhero.
His origin story is simple. Dr John Smith is a hardworking GP who was staying back at work one evening to complete some unpaid paperwork when he was bitten by a rabid patient.
Rather than just getting a staph infection (the human mouth is filthy) he developed some extraordinary superpowers.
By day he remains a sedentary GP who sits for 10 hours at a computer bulk-billing an endless stream of ungrateful patients.
But after he's dragged his overworked corpse home an extraordinary transformation occurs. He dons a gimp mask bristling with bobbles and squeezes into a crotchless latex catsuit in order to fight health inequalities and medical misinformation.
In one exciting episode he visits a misty dockside warehouse and takes out an anti-vaxxer who was preparing posters on an illicit printing press.
His catchphrase is "Take your medicine, motherf**ker!"
I have already drafted nearly three (two) exciting stories and I think I should visit your headquarters in Sydney to discuss serialisation. I have asked my wife to make me a crotchless latex catsuit so I can come wearing that if you like.
Yours Sincerely,
Mr Strugatsky
PS
Take your medicine, motherf**ker!
PPS
I'm not being rude. That's just his catchphrase.