9 July 2021
Elimination is the only way: AMA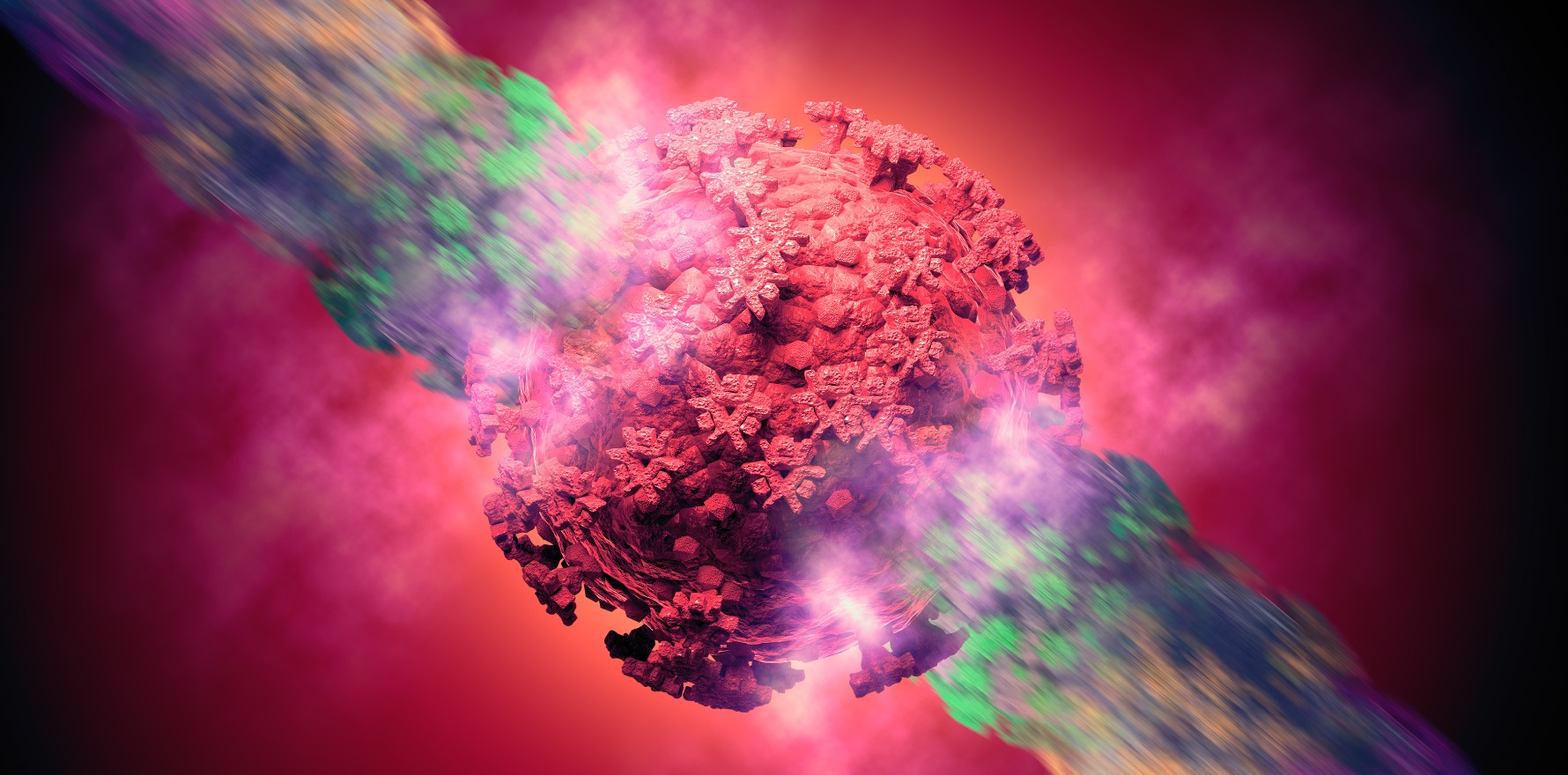 Sydney reopening before quashing community transmission or vaccinating a large portion of the population "will see thousands and thousands of people in hospital", NSW Premier Gladys Berejiklian said today in her sternest warning yet.
On Wednesday this week, state Health Minister Brad Hazzard had seemingly floated the idea of easing restrictions at an earlier point, saying that if case numbers didn't improve the state was "going to have to accept that the virus has a life which will continue in the community".
Since that time, the state has recorded the highest number of community transmissions in one day since the Ruby Princess outbreak.
Speaking at a press conference on Thursday, AMA President Dr Omar Khorshid said that despite the economic and social challenges of a lockdown, it remained the best solution for combating the virus.
"There's no alternative to elimination for NSW, and nowhere in the world has any community been able to live with Delta without very significant levels of vaccination," he said.
"We are simply not ready to live with this Delta strain."
Ms Berejiklian reiterated this sentiment in today's press conference, saying that opening up with the Delta variant still circulating was out of the question "when our vaccination rates are so low".
Currently, roughly 30% of NSW residents aged 16 and over have received at least one dose of a covid vaccine, but only 9% have received both doses.
Compounding the issue, a research article published yesterday in Nature found that the first dose of a covid vaccine was close to ineffective against the Delta strain.
"In individuals that were not previously infected with SARS-CoV-2, a single dose of either Pfizer or AstraZeneca vaccines barely induced neutralizing antibodies against variant Delta," the authors wrote.
"About 10% of the sera neutralized this variant.
"However, a two-dose regimen generated high sero-neutralization levels against variants Alpha, Beta and Delta in subjects sampled at W8 to W16 post vaccination."
Essentially, this means that just the 9% of NSW residents who are fully vaccinated have proper immunity against the dominant strain in this outbreak.
Although a significant number of people are awaiting their second dose, a third death attributed to the AstraZeneca vaccine appears to have further damaged public confidence.
TMR has heard anecdotally that second doses are being cancelled by patients out of fear of AstraZeneca side effects.
In response to questions, RACGP president Dr Karen Price told TMR:
"There is anecdotal information circulating in the general practice community of some patients not turning up for their second AstraZeneca vaccination and that is very concerning.
"My message to people who have had their first AstraZeneca jab and are hesitating on whether to have their second is straightforward – please turn up for your second appointment.
"It will provide you with far greater immunity against the COVID-19 virus, meaning there is much less chance you will end up in hospital, suffer from severe 'long-COVID' symptoms or worse.
"Also, if you have not had a severe reaction to the first AstraZeneca vaccine – such as the blood clotting syndrome – there is an almost negligible chance this will occur after receiving your second dose."
Potentially fuelling further hesitancy is the unclear timeline around the further delivery of Pfizer vaccines.
Although Prime Minister Scott Morrison initially appeared to announce that Australia would be receiving more doses of Pfizer, it is now understood that the original contracted supply is instead possibly coming about a month sooner than initially expected.
"On the 19th of July we'll have a million doses coming in every week from Pfizer," he told ABC AM this morning.
"To put it in perspective, in the month of June we had 1.7 million Pfizer doses.
"This month we'll have 2.8 million.
"In August, we'll have 4.5 million."
The pharmaceutical giant released a statement in response to the announcement, in which it confirmed that in fact no additional doses were en route.
"The total number of 40 million doses we are contracted to deliver to Australia over 2021 has not changed. We continue to work closely with the government to support the ramp-up of their rollout program," it said.
"While the details of our agreement with the government are confidential, we can confirm that deliveries to Australia remain on track, and we continue to update our weekly delivery schedule in line with the ramp-up."
Meanwhile, as practices prepare to receive doses of Pfizer and slowly phase out AstraZeneca altogether, Ms Berejiklian indicated that pharmacies would come on board to deliver second doses of AstraZeneca where needed.
"The NSW government is engaging very closely with pharmacists as a possible way in which we can get the AstraZeneca vaccine out," she said.