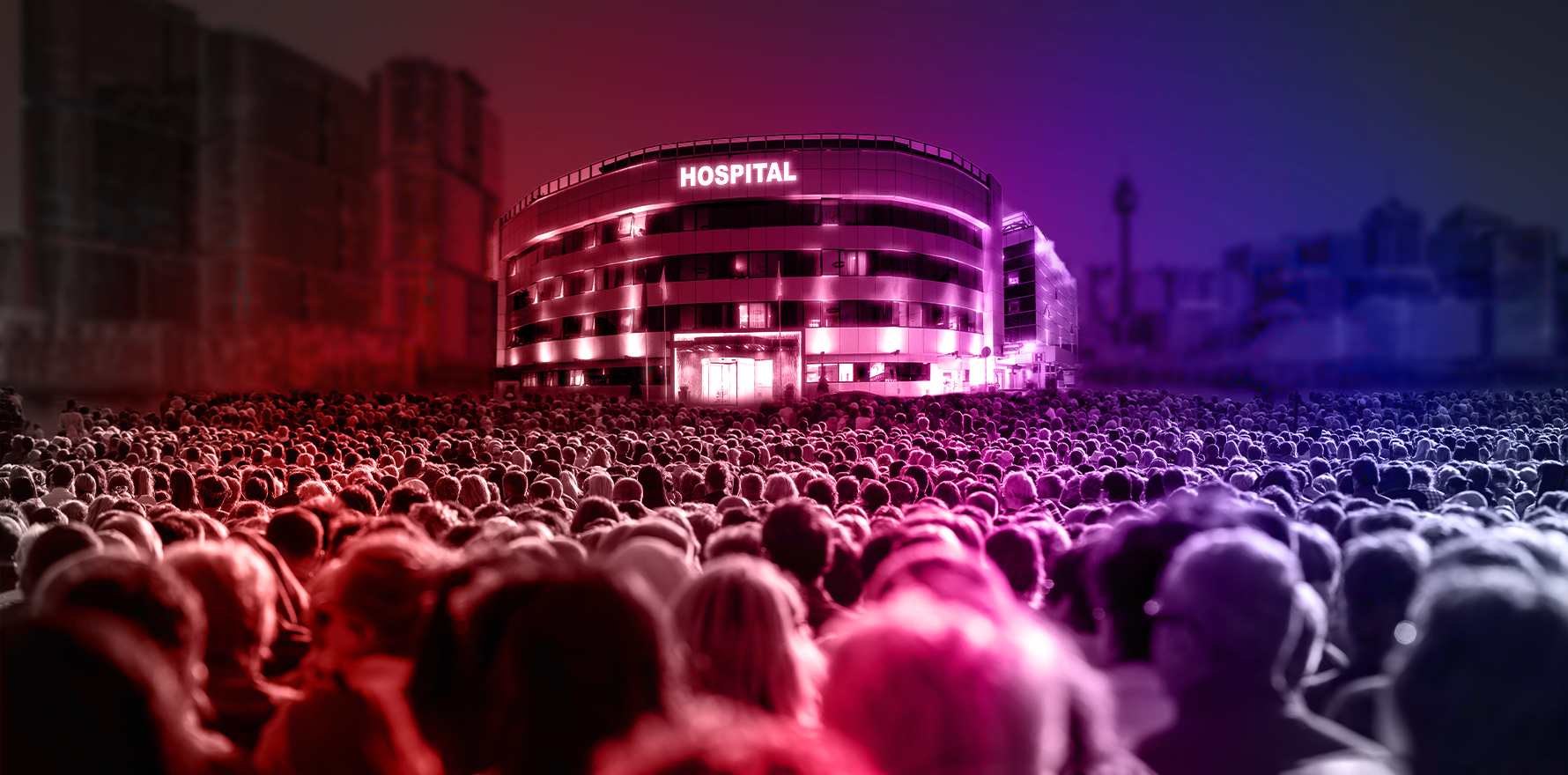 Urgent care clinics are based on a fallacy. Invest in ongoing care if you want to relieve hospital blockages.
---
Seven hours. Sixteen hours. Nineteen hours. Thirty-six hours. Days on end.
This is how long patients are waiting for an inpatient bed after completing their initial care in an emergency department.
I had stern words with a psychiatrist recently when I felt they were not contributing in an efficient and positive way to make space for my long-waiting patient who was in a manic phase of her bipolar disorder. The patient's condition was complicated by the fact that she had just tested positive to covid.
My male colleague sitting adjacent as I made the call commented to me: "That was a bit aggressive".
As I stalked off to review my patient I replied archly "I prefer assertive", but that's a discussion for another day.
The inability to transfer patients to a ward bed after they complete their emergency treatment is known as access block. It is the absolute bane of an emergency physician's professional life. The Australasian College for Emergency Medicine sums it up nicely:
"Access block is a whole-of-health-system issue that essentially acts as a negative feedback loop.

"Significant delays in emergency department patient flow (due to lack of available hospital beds) leads to delays in the treatment of new patients (as emergency department staff are managing access-blocked patients). This leads to ambulance ramping and longer wait times for newly arrived patients. More patients are therefore likely to leave the ED before receiving the essential treatment they need."

ACEM
It's important because access block increases the likelihood of death for those affected. Mental health patients are disproportionately affected by access block.
Not being one to pay much attention to politics, I hadn't heard until recently of the Labor Party's election promise to spend $135 million over four years on the creation of 50 urgent care clinics. While clinicians welcome any investment in health care for Australians, the rationale that the clinics would reduce the burden on the already stretched emergency departments is a fallacy.
The number and complexity of patients coming in the front door of the emergency department is increasing exponentially, out of proportion to the population growth.
Emergency clinicians want it to be known that it's not "GP-type patients" who create overcrowding and access block. While primary care in the community is desirable where possible, non-urgent presentations to the ED are usually managed quickly and discharged back to the community. These patients do not occupy acute care bed space.
A 2018 review showed that the increasing number of presentations by the elderly with complex and chronic conditions is an active driver of ED overcrowding.
The government is constantly urging clinicians to choose wisely, but if those in power invested their resources more wisely they would achieve better health outcomes.
One way to do this is by bolstering the existing staff and infrastructure that manages chronic disease – namely, general practice.
I cannot emphasise enough that establishing a regular, ongoing relationship with a GP is paramount to maintaining a physically and mentally healthy lifestyle. These community specialists are ideally placed to notice the subtle and cumulative signs of deterioration which if managed promptly would reduce the likelihood of deterioration requiring a presentation to ED and admission to hospital.
Medicare rebates for GP consultations have not grown adequately with inflation and the salary gap between general practice and hospital specialties continues to widen. This leads to higher-out of-pocket costs for patients. In a recent TMR piece, Dr Louise Stone outlined how "lady doctors" carry the burden of caring for patients with complex health care needs and as a result are experiencing a gender pay gap of at least 30%.
Medicare rewards quick medicine: those who churn simple cases are compensated. Those who spend more time with patients with chronic conditions including mental health issues are not remunerated adequately. These empathetic, compassionate doctors are part of the answer to improving health and reducing hospital admissions and the system needs to compensate them appropriately. Perhaps a salary, comparable to their hospital specialty colleagues?
Fewer graduating doctors are choosing general practice as a vocation, resulting in the GP-to-patient ratio spiralling in the wrong direction towards a collapse of community healthcare. You know where the patients will go instead, don't you?
Chronic conditions such as heart failure, emphysema and mental health problems have been flagged as most likely to re-present to ED after a hospitalisation. Strategies aimed to reduce admission and readmission are also worthy of consideration. Investing in initiatives to strengthen mental health care in the community will reduce presentations to the ED. Rapid access physician clinics, such as this respiratory clinic in Northern Ireland, was shown to both avoid hospital admissions and improve patient experience. Multifaceted transitional care interventions, shown to reduce readmission rates, might also be worthy of government interest.
Any mental health patient remaining in the emergency department at 24 hours automatically generates a report to the health minister. To the surprise of no one, my patient found a bed at 23½ hours. A success on one hand but an utter failure on the other. We need to do better. If only the government would listen.
Dr Bethany Boulton is an emergency physician working on the Sunshine Coast and a founding member of WRaPEM (Wellness Resilience and Performance in Emergency Medicine), dedicated to bringing the non-technical skills of medicine to the fore.