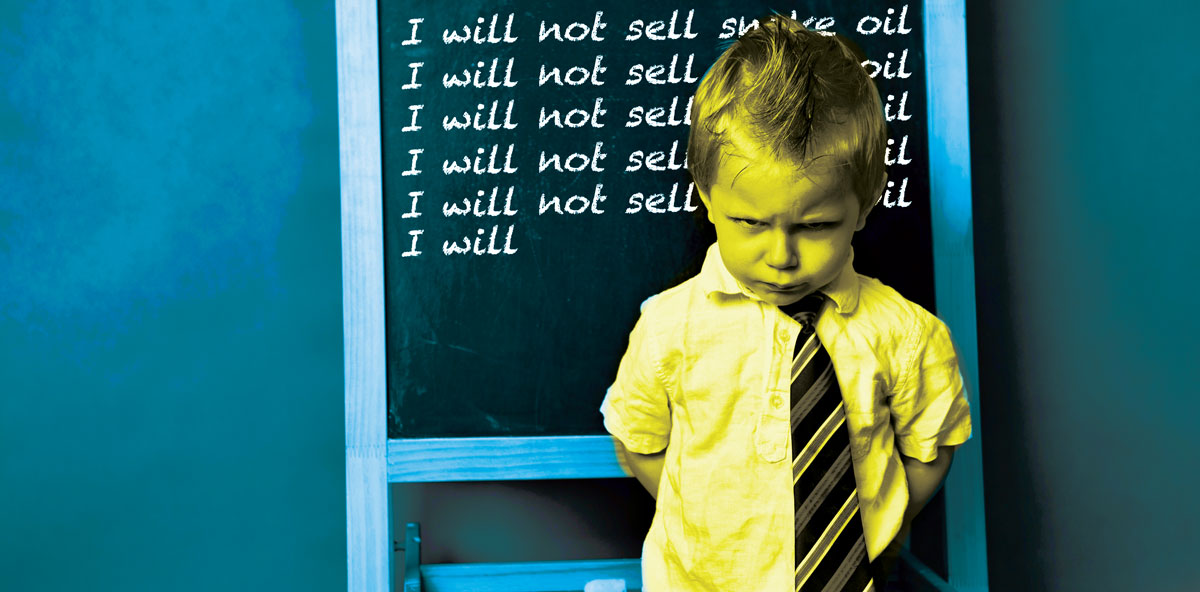 As the scale of the coronavirus pandemic started to become clear, the TGA was quick to recognise that grifters would jump on it to spruik their evidence-free preventions and cures.
In late March, the regulator warned consumers to watch out for false and misleading advertising and warned companies against linking their products to the novel coronavirus.
"Claims being made include unregistered products that 'kill COVID-19', air purifiers that help fight the coronavirus, complementary medicines that prevent the virus, and a medical device that treats a number of serious diseases including COVID-19, HIV AIDs and cancer," the TGA website warned.
Unfortunately, stern words weren't enough. Here are some of the most egregious COVID-19 rackets.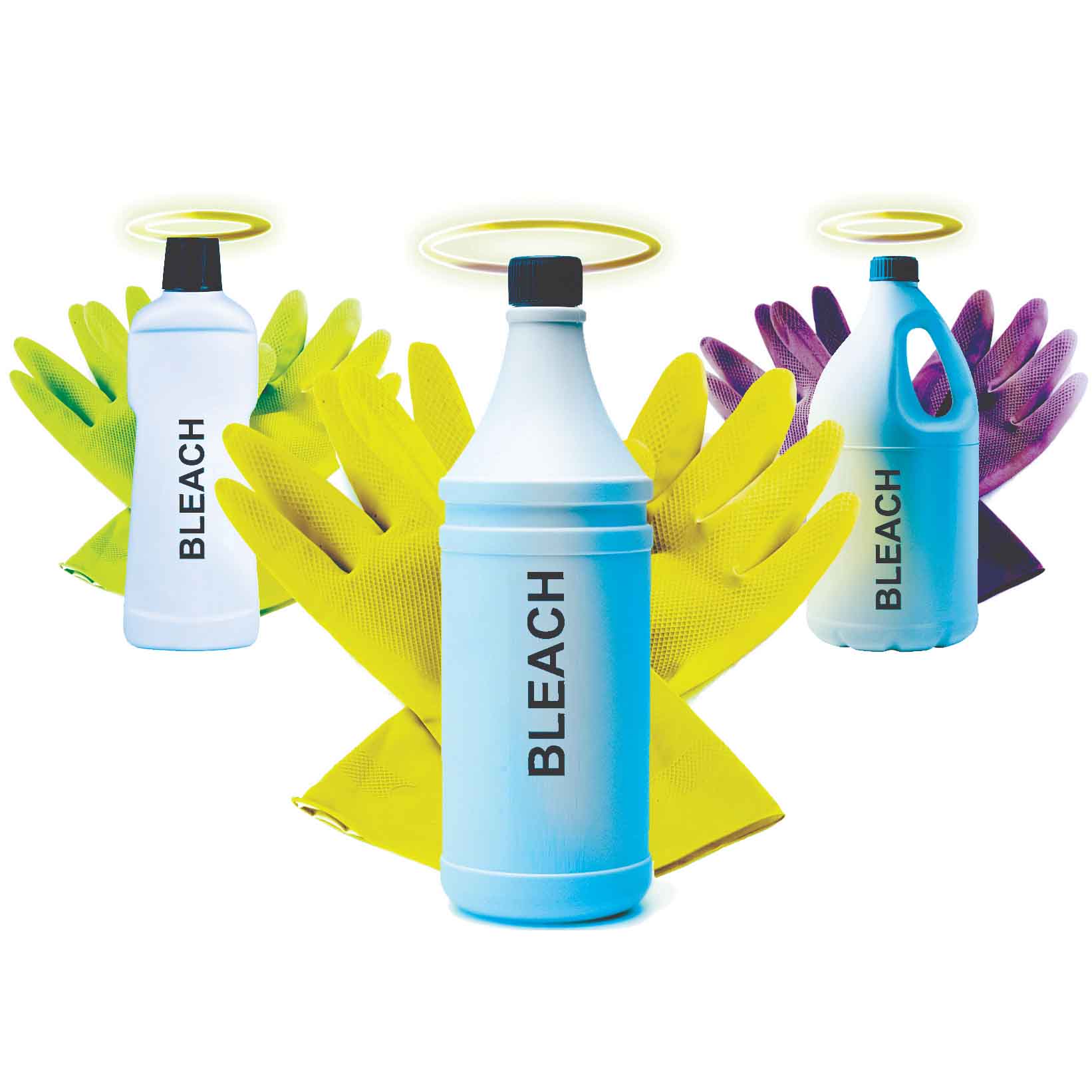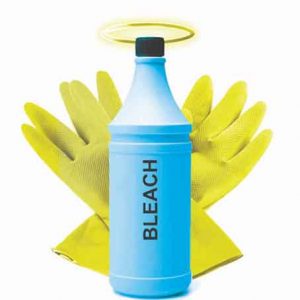 Drinking bleach
Penalty: $151,200 and court
Australia is no stranger to health grifters, and sadly a "church" that promotes ingesting bleach to cure a range of illnesses has taken hold.
The Genesis II Church of Health and Healing has been selling this "miracle solution" for years in Australia and abroad, for conditions such as HIV, autism, acne, malaria and cancer. It will come as no surprise that the church believed bleach would work equally well to treat COVID-19 infections too.
In fact, the church's head Mark Grenon reportedly wrote to Donald Trump in the days ahead of the leader's infamous claim that the disinfectant could be used to treat the new infection.
Investigations have revealed that the Miracle Mineral Solution (MMS) sold to customers is essentially just industrial bleach.
The church and proponents of the holy elixir have been dogged by authorities around the world. Numerous people have become violently ill and at least one person died after drinking or taking an enema of the hydrogen peroxide solution.
By May, Australia's watchdog issued the organisation with fines amounting to more than $150,000 for allegedly breaking advertising rules. Against TGA direction, the company continued to sell the products on its website behind a log-in page. In response, the regulator took the church to court to force it to stop.
"The Federal Court made orders restraining MMS Australia and its director from advertising and supplying goods containing certain potentially dangerous substances, including the main chemical used to make 'Miracle Mineral Solution'," the TGA said.
Separately, a Queensland woman was fined more than $7000 for illegally advertising hydrogen peroxide for the coronavirus on her website and eBay store in late June.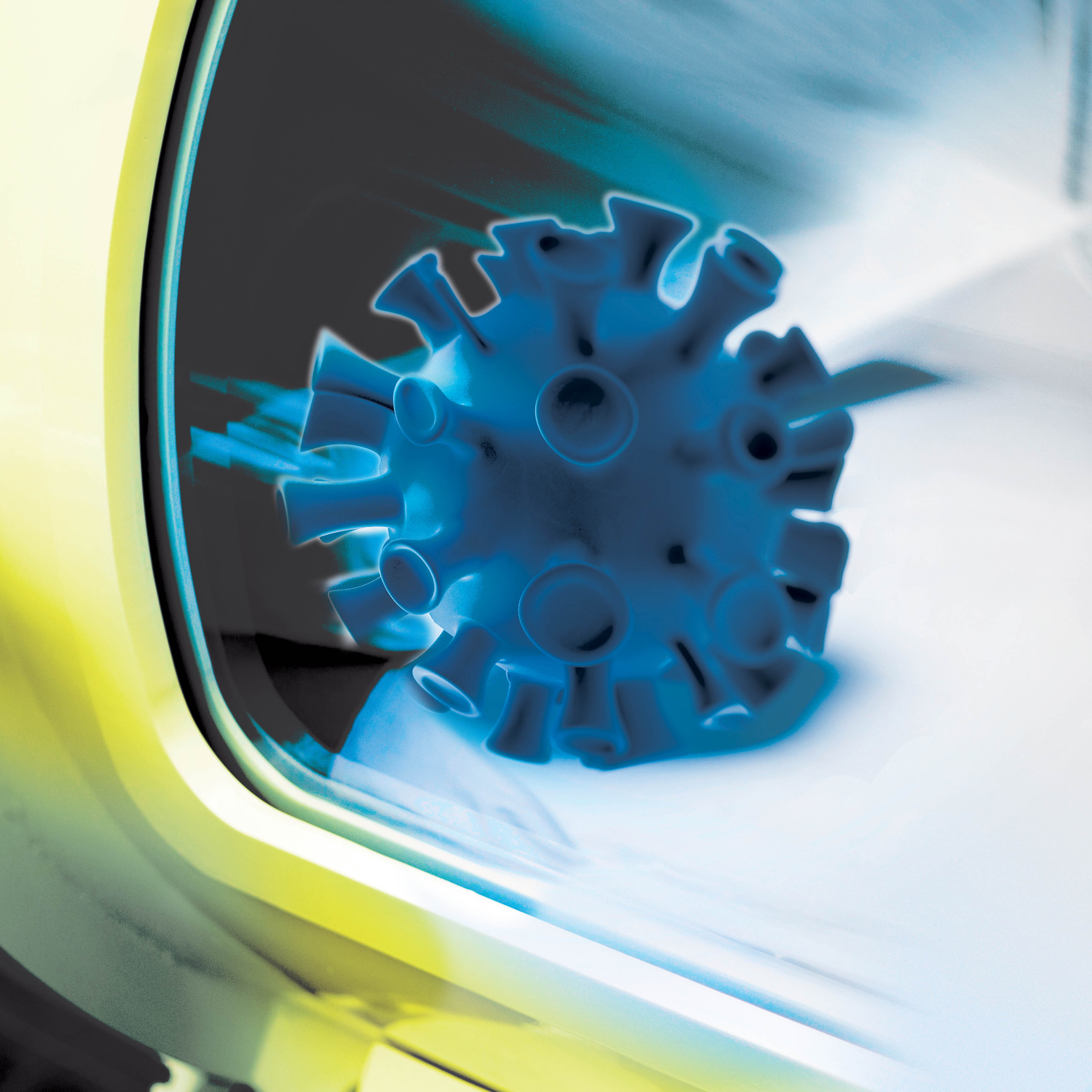 Hyperbaric oxygen chambers
Penalty: $63,000 and court
The TGA's first step against Oxymed Australia was to fine it $63,000 in March for selling hyperbaric oxygen chamber therapy as a treatment for the new coronavirus – as well as cancer, post-traumatic stress disorder and autism spectrum disorders.
Hyperbaric oxygen therapy involves breathing in pure oxygen in a pressurised chamber, and is medically supported for certain conditions, such as decompression sickness from scuba diving.
However, when the company refused to pay the fines and remove its advertisements for the product, the regulator announced early September it was taking the company and its director, former chiropractor Malcolm Hooper, to federal court.
"The TGA continues to actively pursue those responsible for unlawful advertising in order to protect some of the most vulnerable Australians – those people living with serious diseases and conditions," Adjunct Professor John Skerritt, Deputy Secretary of the Department of Health, said in the TGA's announcement.
"We will not tolerate the actions of any business which tries to take advantage of people, particularly during these very stressful times, and the TGA will continue to ensure the health and wellbeing of Australians is its highest priority."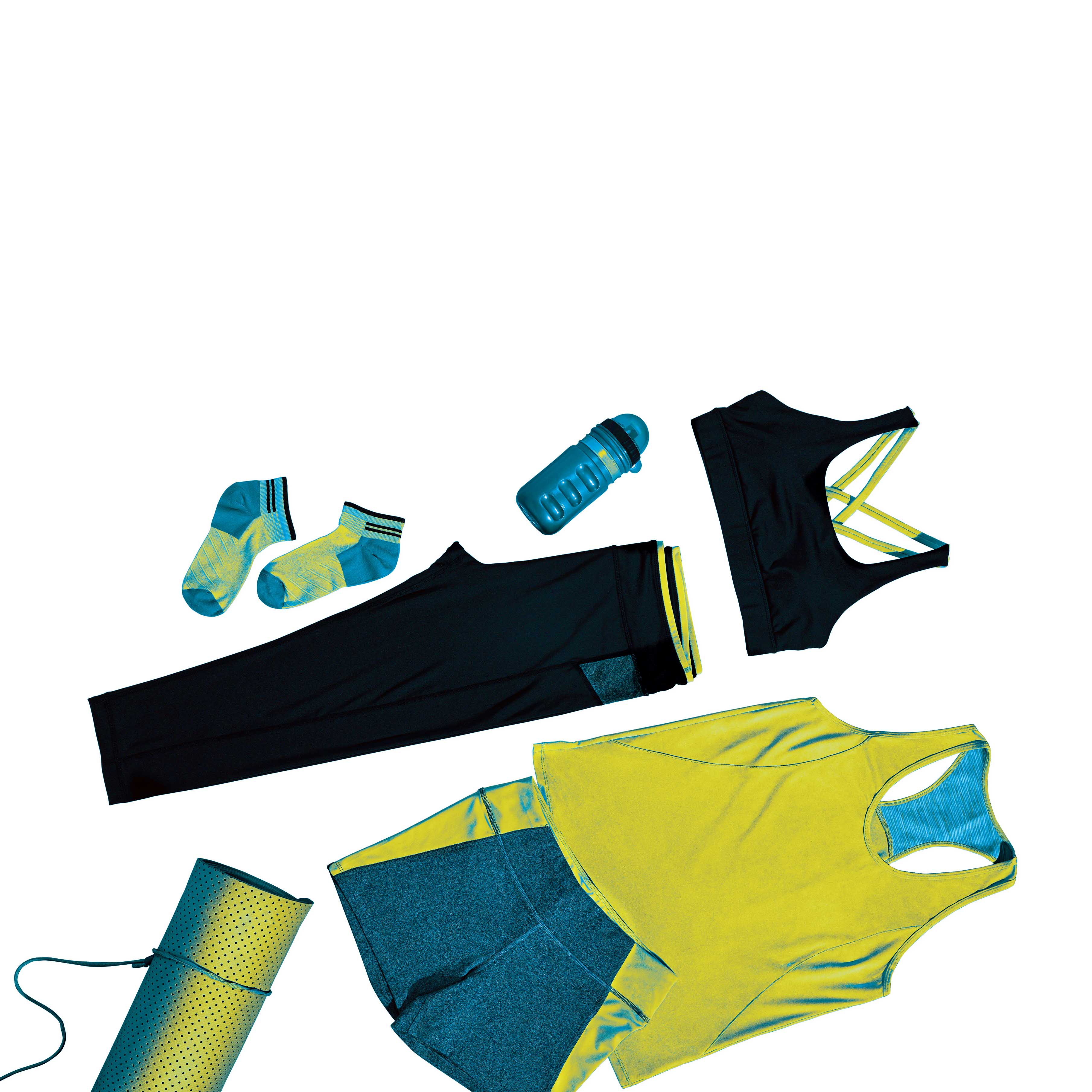 Yoga pant PPE
Penalty: $25,200
Coming out of left field, Brisbane's Lorna Jane decided to spruik "anti-virus activewear" to save people from picking up the nasty bug.
The women's activewear company was pinged almost $40,000 in June for claiming on its website that its yoga pants and other clothes would prevent and protect wearers against infectious diseases – which would certainly be appealing when next rolling out the communal yoga mat.
The company said its "LJ Shield exclusive technology" involved a treatment for the clothing that "protects wearers against viruses and bacteria", the ABC reported.
"If you spray their product onto any fabric and expect that it will act as a 'shield of protection' for you by breaking through the 'membrane shell of any toxic diseases' I have some bad news for you – this will not happen," said the late RACGP president Dr Harry Nespolon at the time. "The only thing that will be 'terminated' by the 'shield particles' is the money in your bank account."
Australia's watchdog said this implied the products were effective against COVID-19, with Professor Skerritt saying it "could have detrimental consequences for the Australian community, creating a false sense of security and leading people to be less vigilant about hygiene and social distancing".

Pete Evans' BioCharger
Penalty: $25,200
Australia's favourite chef-cum-Byron Bay "healer" ran foul of the TGA when he touted a COVID-healing "BioCharger", which sparked complaints to the regulator.
Mr Evans took to Facebook to spruik his $15,000 device on a livestream on 9 April, to his audience of over 1.4 million followers.
He allegedly claimed that customers could use the device to help with the "Wuhan Coronavirus".
"A claim which has no apparent foundation, and which the TGA takes extremely seriously," the TGA said.
The regulator gave Mr Evans infringement notices for advertising breaches around the device, including claims on the website that the device is "proven to restore strength, stamina, coordination and mental clarity" and can "sharpening your mental clarity", help you "recover … from an injury, stress" and accelerates "muscle recovery and reducing stiffness in joints".
The BioCharger website describes the machine as "is a hybrid subtle energy revitalization platform". In contrast, the AMA described it as a "fancy light machine".
President of Friends of Science in Medicine, Associate Professor Ken Harvey, noted that Evans' fine was cheaper than the price of two of the tanks.
Nanobubbles, again
Penalty: $50,400
Pete Evans' wasn't the only head on the chopping block. The website of the Australian distributors of the BioCharger, Hydrogen Technologies, also claimed their device opened "the airways of Coronavirus victims by reducing the inflammation it causes in the lungs".
The company's 1 April press release also claimed that "groundbreaking hydrogen technology" helped the immune system and "dramatically reduces the oxidative stress in the body that if not addressed, can lead to multiple organ disfunction and failure [sic]".
Their website spruiked hydrogen/oxygen generators and nanobubble infusion pumps for COVID-19, as well as heart disease, cancer, chronic obstructive pulmonary disease, accidents, stroke, Alzheimer's, diabetes, influenza and pneumonia, kidney disease, suicide and mental illness.
The TGA hit the Cairns-based company with four infringement notices, saying the hydrogen/oxygen generators and nanobubble infusion pumps were not on the Australian Register of Therapeutic Goods (ARTG), meaning it is illegal to supply or advertise them in the country.
Bionic air plasma
Penalty: $26,640
The company owned by provocative publicist Max Markson, whose clients have included party boy Corey Worthington, was pinged for advertising the totally legitimate-sounding "Bionic Air Plasma Medical Device".
Obelisk Ventures, which trades as Markson Sparks, emailed customers to tell them the device could prevent COVID-19 and that it was safe for the elderly, according to the TGA.
"Advertising targeting vulnerable groups, including seniors, is of particular concern to the TGA during these challenging times," Adjunct Professor John Skerritt, Deputy Secretary of the Department of Health said in a 1 September statement.
Markson defended the device in a statement to Mumbrella, saying "every home should have" one of these devices and that he was "pleased" with the "publicity and awareness" it had received. He claimed his company and client were "totally innocent of the alleged charges" brought by the TGA.
His website claims that the device is a therapeutic air ioniser that can "treat the body and the blood". It claims customers commonly say: "We just don't get colds or the flu any more". Moreover, the device somehow helps with allergies and eczema, helps vitamin absorption, makes the user feel more alert and learn better, and relieve symptoms of seasonal conditions "e.g., depression".
RibaMin tablets
Penalty: $63,000
Sydney-based company Chemforce has copped five fines, totalling $63,000, for spruiking a pharmaceutical medicine that hasn't been TGA-approved.
The website claimed that RibaMin was "low-cost effective treatment for the devastating COVID-19 virus (and possibly other related viruses or mutations)". The company also implied the medicine was FDA approved, according to the Aussie regulator.
In Australia, it is illegal to promote any medicine that hasn't been listed on the Australian Register of Therapeutic Goods (ARTG). Vendors are also banned from implying or state goods are safe or that they've been approved elsewhere – with some small exceptions.
It didn't list the ingredients in RibaMin, so we can't fact-check that claim well. Nevertheless, if they'd found a cure several months after the discovery of SARS-CoV-2, this whole pandemic thing would look a little different right now.
 Notable mentions
Two Sydney companies overseen by the same individual were fined almost $100,000 for allegedly importing non-contact infrared thermometers, and selling pulse oximeters, KN95 respirator masks with false TGA approval.
SGC Products and the Dr Ageless website were hit with $63,000 in fines for advertising Thymosin Alpha-1 and Thymosin Beta-4 peptides as a "breakthrough preventative treatment for coronavirus".
A Perth doctor was issued 15 infringement notices to the tune of $37,800 for spruiking COVID-19 treatments on his website.
Strapit Medical and Sports copped another big set of fines, totalling $37,800, for promising customers that its disinfectant and hand sanitiser killed COVID-19 on surfaces and skin, and falsely claimed it was TGA-approved.
Sydney-based Arborvitae Health and Wellbeing was forced to pay $12,600 for selling supplements to treat the coronavirus.
Too lenient by half?
Keep in mind that the TGA has the power to jail individuals for up to five years if they have broken the advertising rules in a way that was likely to result in harm. A person who doesn't adhere to advertising rules could be looking at more than $1.1 million in fines and a corporation $11.1 million. Professor Harvey noted that with that in mind, these snake oil salesmen may be getting off lightly.