8 May 2020
TONIGHT! Find out about the biggest changes to asthma treatment in 30 years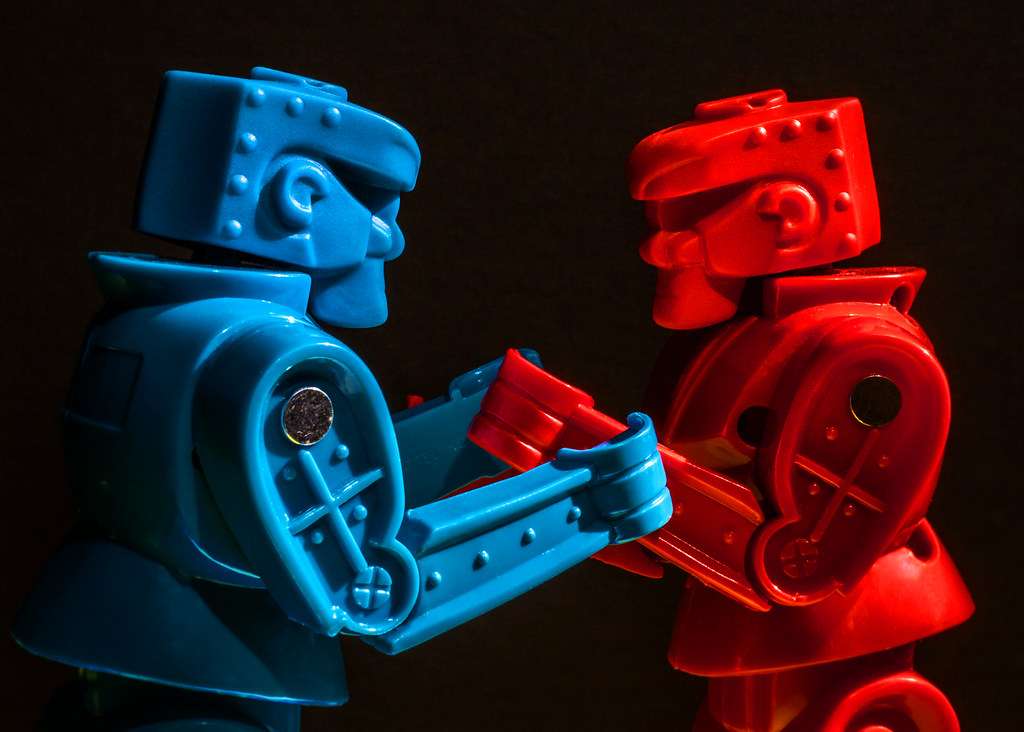 Tonight's webinar may settle where Australia sits with its approach to what has been increasingly heated controversy over SABAs versus the combo therapy of budesonide-formoterol
---
In a free webinar on Monday May 11th, Professor Peter Wark, a senior staff specialist in Respiratory and Sleep Medicine at John Hunter Hospital, Newcastle and a conjoint Professor with the University of Newcastle, will present on Managing Asthma in 2020 and Beyond including a discussion of the new asthma guidelines and their broad ranging implications for the management of asthma by GP. REGISTER HERE
Professor Wark's webinar will likely settle where Australia sits with its approach to what has been increasingly heated controversary over the role of SABAs versus the combo therapy of budesonide-formoterol. 
Within weeks of the Global Initiative for Asthma (GINA) releasing revised guidelines last year  stipulating that "all adults and adolescents with asthma should receive either symptom-driven (in mild asthma) or daily inhaled corticosteroid (ICS)-containing treatment", contradictory opinions saw divisions start to appear in the position of experts across the world, including Australia.
GINA proponents pushing the treatment of mild asthmatics to be focused on   the combo therapy of budesonide-formoterol and to take the focus off SABAs, which some experts were starting to label dangerous in the manner they were being now used by patients.
At session of the European Respiratory Society Congress in Madrid in September, Professor Sebastian Johnson of respiratory medicine at Imperial College London's National Heart and Lung Institute, closed his session by saying: "Using a LABA without ICS in asthma is clearly unsafe … overusing a SABA without ICS is also clearly unsafe, and I suspect that that kills people with asthma …"
This was, to put it mildly, somewhat controversial.
 REGISTER HERE for tonight's free webinar
In Australia,  high-level support for us going down the GINA path started to build momentum.
According to allergist and immunologist Professor Pete Smith, from Griffith University and Bond University in Queensland, if you set aside limitations placed on the system by registration and TGA limitations, "SABAs-only" are now the wrong message.
"This does not treat the disease, it helps mask that you have an inflammatory process in the lung, but the bronchospasm can be relieved enough so that you might be able to breathe," Professor Smith tells Allergy and Respiratory Republic, in December last year.
"If some medication is good, the patient may think more is better. This is incorrect, it is a warning sign of more severe asthma. The 2019 GINA guidelines address this and SABA-only is not first line. You treat inflammation plus [use a] bronchodilator," he says.
Professor Smith supports the updating on the Australian guidelines to include the GINA recommendations. It feels likely that in Monday's webinar this is where Professor Wark will be heading.
But some experts are worried that things might be moving too fast, and there is not enough real-world Australian data to confidently make such a change.
Most GPs will initiate a mild asthmatic on a SABA, not only to relieve the symptoms but also to help establish a diagnosis, as Professor Smith told ARR. 
If a patient needs to use a SABA more than three times a week, most doctors will get the patient to start preventive treatment, commonly an ICS.
All this is as per the current Australian Asthma Handbook, which is the bible for most GPs when it comes to asthma protocols.
Dr Greg King, a respiratory physician with the Woolcock Institute of Medical Research, has been cautious about embracing the GINA guidelines too quickly.
"There are potentially major implications for a change [in protocol] like this which we shouldn't be rushing into yet," he told ARR last December.
 REGISTER HERE for tonight's free webinar
Supporters of the GINA approach concede that although some studies indicated that more than 50% of mild asthma sufferers are non-eosinophilic, and therefore won't respond to an ICS anyway, they say it is worth using nonetheless as there is no downside to the combo. This is unlike what can happen when a patient is on SABA-only treatment and the underlying condition gets worse.
"Over reliance on SABA is an issue and something we need to fix, but using a combo as a solution to SABA-only use has potential scenarios where things can go wrong,"according to Dr King.
The controversy has led to a considerable amount of confusion. Within a few weeks of the GINA recommendations being published, the organisation was forced to clarify a number of details as there was already evidence that the guidelines had been misinterpreted at various centres across Europe.
Late last year the National Asthma Council council told ARR that it would, in part, be guided by how the Therapeutic Goods Administration (TGA) viewed the evidence surrounding a submission by Astra Zeneca to extend the current authority on budesonide-formoterol combination (Symbicort) to include use as an anti-inflammatory reliever therapy administered, as needed, for adolescent and adult patients with mild asthma who are uncontrolled on SABA, as needed, or controlled on a regimen of inhaled corticosteroid (ICS) maintenance plus a SABA as needed.
In late September the TGA announced it had approved budesonide-formoterol for this indication and it subsequently eventually got PBAC approval late last year.
Asthma Australia then came out in support of the Astra Zeneca's PBAC resubmission. At least in part.
"Asthma Australia supports the listing of Symbicort (budesonide-formoterol) as needed on the PBS for adults, given the evidence that this treatment regime will reduce the risk of exacerbation for people with mild to moderate asthma who are at risk of exacerbation," Asthma Australia CEO Michele Goldman tells Allergy and Respiratory Republic.
However, there is a caveat. "We do not support the listing for adolescents, given concerns from paediatric experts about systemic effects of inhaled corticosteroids," she says, citing insufficient evidence to support a strong case for adolescents at this time.
"In order to realise the potential benefits explored in the research, and address the potential areas of risk and concern, there needs to be a strong focus on education for both health professionals and patients," Ms Goldman says.
Dr King predicts that given the different views, prescribing doctors will be looking for clear and definitive guidance on the issue, and he suggests a  deliberate education campaign should accompany any significant change.
While in Australia there is disagreement on how to address the issues with SABA-only initiation, there is generally strong agreement that there are some big holes with the current regimen which need to be urgently solved.
Outside of the complexities which surround a potential change to how and when we initiate treatment at the mild end of the asthma spectrum, the fact that SABAs are over the counter in Australia, adds to the issues faced by the peak bodies.
Most experts believe that over-the-counter SABAs have created a population of mild to moderate asthmatics who are virtually "in the wild", because they have decided that the blue inhaler is easy to access and all they need.
Professor Wark's webinar is set to address  how the Australian Guidelines is going to view most of the above controversy. The changes are likely to be the biggest to the approach to asthma treatment in Australia in the last 30 years. REGISTER HERE