1 July 2021
The A-Z of vaccine confusion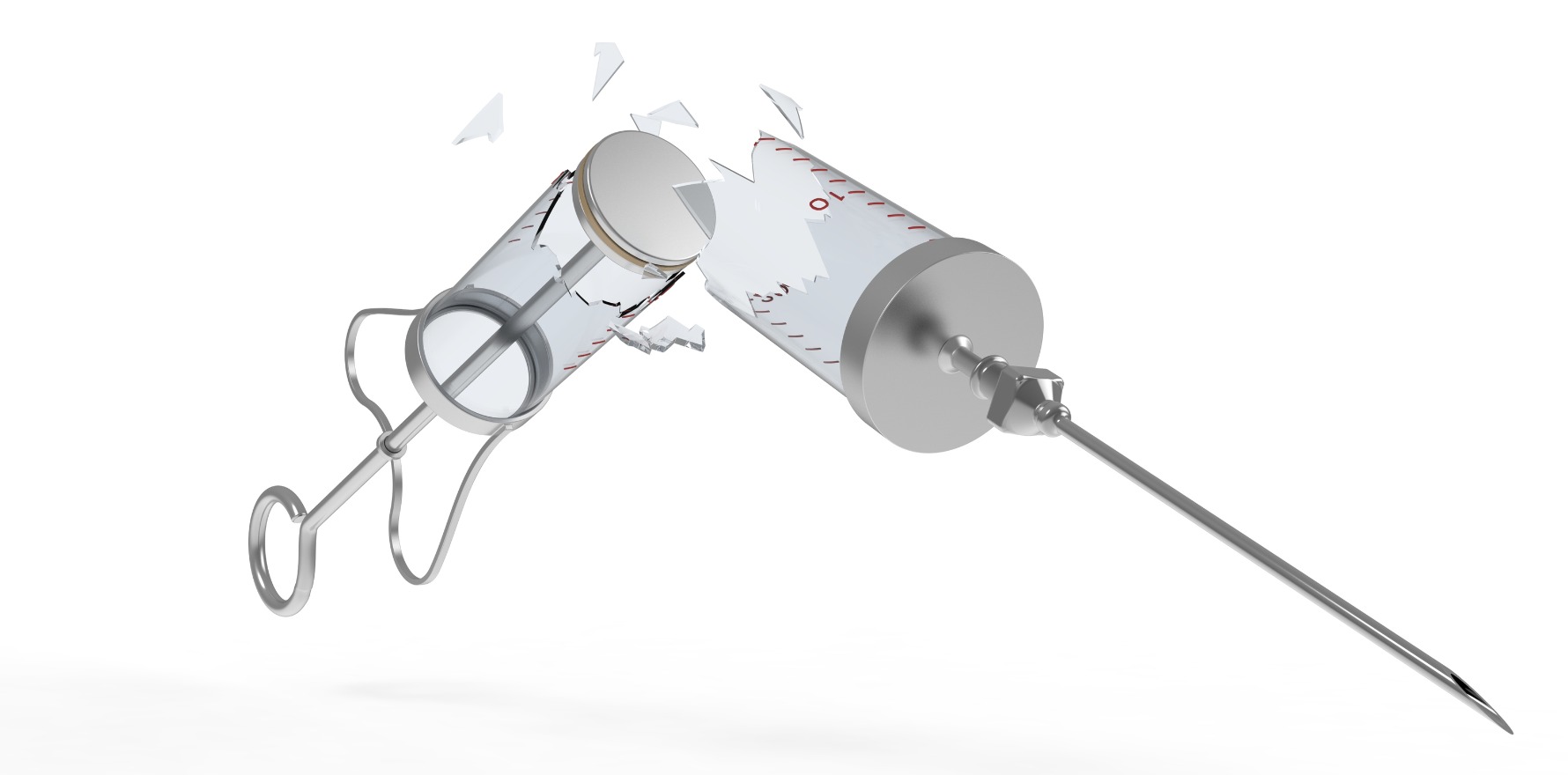 Friction has emerged since Scott Morrison's – possibly impromptu – expansion of the vaccine rollout over the competing risks.
---
Senior health officials are apologising to GPs over the complications arising from the government opening the vaccination program this week to everyone over 18, with no warning to the sector.
In a webinar for GPs today, Deputy Chief Medical Officer Professor Michael Kidd said he was sorry for any increased stress put on practitioners.
He was, of course, alluding to the now infamous Monday evening press conference at which Prime Minister Scott Morrison told all individuals aged between 18 and 39 who wanted an AstraZeneca vaccine to "go and speak to their GP".
Morrison has since garnered very little support for opening up the vaccine program, with some even suggesting he made the announcement by accident.
AMA president Dr Omar Khorshid immediately came out swinging against the suggestion that younger people should start coming forward for an AstraZeneca jab. He pointed to the existing advice from ATAGI which lists Pfizer as the preferred vaccine for individuals under the age of 60 due to the rare side effect of thrombosis with thrombocytopenia syndrome following vaccination with AstraZeneca.
ATAGI co-chair Associate Professor Christopher Blyth doubled down on the cautionary approach towards AstraZeneca in the young, telling ABC's AM program today it should only be considered in "pressing" circumstances.
RACGP president Dr Karen Price also objected to the Prime Minister's hospital pass to GPs, whose "phones are ringing off the hook across the country" and who suddenly had a far more complex risk-benefit ratio to explain to young people wanting AstraZeneca. It was not the first time a major change had been thrust on GPs without warning, she said.
Discussion at Monday's National Cabinet meeting between the states, territories and the Commonwealth touched on the slow vaccine rollout, low provisions of Pfizer doses and AstraZeneca allocations which were due to expire in the coming months.
But state leaders also appear to have been blindsided by the invitation for all adults to consider taking up available AstraZeneca doses in the absence of adequate mRNA supply.
On Tuesday, Queensland's Chief Health Officer Dr Jeannette Young said she did "not want under-40s getting AstraZeneca" because of the risk of TTS, when they were unlikely to die from covid.
But the Queensland government has since been accused of spreading vaccine misinformation by discouraging young people from getting AstraZeneca if they so choose.
There's no doubt that confusion still reigns, with many clinics unsure if they should be opening up their vaccine appointments to younger adults.
TMR has heard that in the past few days, a number of patients under 40 have called a GP for a vaccine appointment, only to be turned away.
In an attempt to clarify the changes for the sector, Dr Lucas de Toca, the First Assistant Secretary of the covid-19 Primary Care Response at the DoH, said the vaccination advice has not changed.
"Pfizer is the preferred vaccine for people under 60 years of age, but the medical advice never precluded people under 60 from accessing the AstraZeneca vaccine," he said.
"The only change that was announced on Monday is that the eligibility was expanded for everyone 18 to 39 who wasn't otherwise eligible under phase 1, to access the AstraZeneca vaccine if they so choose, after a conversation with a GP."
Balancing the risk of rare side effects, there is a strong public health impetus for getting as many people vaccinated, with any available vaccines, as quickly as possible.
Professor Christine Jenkins, a respiratory physician at The George Institute for Global Health, said she was disappointed to see such a reductive approach to the life-saving vaccinations available.
"I feel it's very sad that we're not putting this into a bigger context, the context of the lockdowns, the impact of people not being able to go to work and people's livelihoods being compromised," she told TMR.
"All of these things are intangible in that they're very difficult to measure."
This was in comparison to the easily measured data of hospital admissions and the risk of TTS from vaccination.
"But that's a very narrow comparison when trying to truly estimate the value of what we're losing at the present time [by not being vaccinated] and the risks we're taking in the much broader context, compared to the risk of getting TTS from a vaccination," Professor Jenkins said.
Professor Jenkins said ATAGI's advice was made in a particular context of supply, capacity to deliver and community transmission of covid.
"It looks like a pure and simple clinical recommendation, based on hard science, but it's influenced by a number of other factors that aren't being discussed," she said.
In addition, evidence is continuing to surface about the lingering and sometimes debilitating symptoms of covid, lasting months after initial infection.
In Australia, it's been estimated that "long covid" occurs in 5% of all individuals who contract the disease, regardless of their age or severity of illness. Global data suggests a figure as high as 14%.
"We don't know who's going to get long covid and there are no established predictors for it," Professor Jenkins said.
Professor Cassandra Berry, a professor in viral immunology at Murdoch University, Perth, speaking to the Australian Science Media Centre, stressed the far higher risks from covid.
"The risk of an adverse side effect of blood clotting is about 100 times higher with covid-19 than the normal population not exposed to the virus. As only five per cent of Australians are fully vaccinated we are in a precarious position. The highly transmissible Delta variant imposes a greater danger than ever before during the pandemic."
She said young people who had access to AstraZeneca "should consider vaccination at their earliest convenience. We do not have the luxury of waiting too long for imported Pifzer, Moderna or Novavax vaccine supplies to arrive."
It's thoroughly understood by government and medical professionals alike that with a majority of the Australian population unvaccinated, we are sitting ducks for widespread community transmission.
But with vague statements promising more Pfizer doses by the "last quarter of the year" and no precise dates, experts like Professor Jenkins are concerned that Australians could be living completely unprotected for months.
"For the next four to five months, is it really a good thing to have no protection, to receive no vaccination at all, potentially be at risk of getting this highly contagious [Delta] variant and transmitting it to your siblings, friends, or older grandparents who could end up in hospital or even end up dying?" she said.
For now, AstraZeneca is the only vaccine widely available that can stand between them and that horrible reality.