28 July 2020
Telehealth rebates down, patients slowly coming back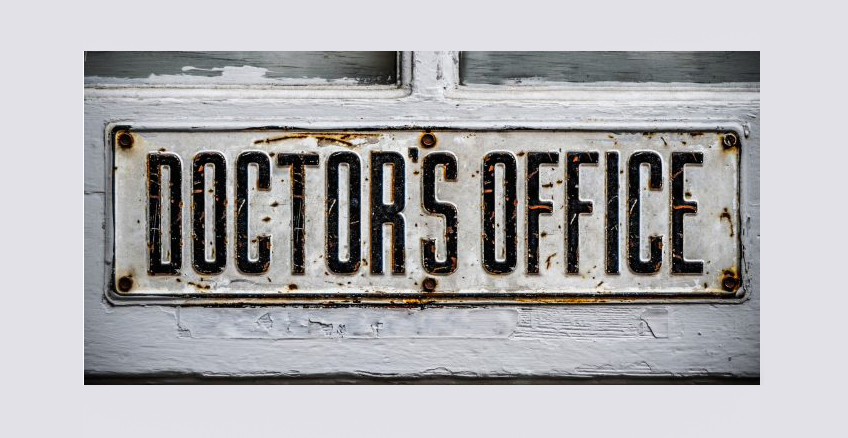 It may reflect a month when we thought it was safe to go back in the surgery, but the latest Medicare data suggests a slow climb back to normal.
---
The dramatic rise in Medicare payments for GP attendances appeared to plateau in June, as telehealth consultations fell and face-to-face visits began to creep back up.
It's possible that these movements back towards the norm reflect the sense that existed in June that the crisis had largely been averted in Australia, before renewed outbreaks in our largest cities put Melbourne back in lockdown and Sydney back on edge.
Three-quarters of a billion dollars has now been spent on the pandemic telehealth MBS items introduced in mid-March. These are legislated to run till September and then be reviewed, but look almost certain to continue beyond that date.
After the initial $600 million committed to telehealth in March, the government in last week's economic and fiscal update allocated a further $619m for the 2020-21 financial year.
Analyses by The Medical Republic of a number of key attendance types over the past few months have showed a consistent climb in GP benefits paid since the introduction of those telehealth item numbers.
Instead of the usual pattern of a quiet start to the year and a spike in May – probably to do with the start of cold and flu season – followed by a dip, this year overall payments went steadily up until May then flattened out.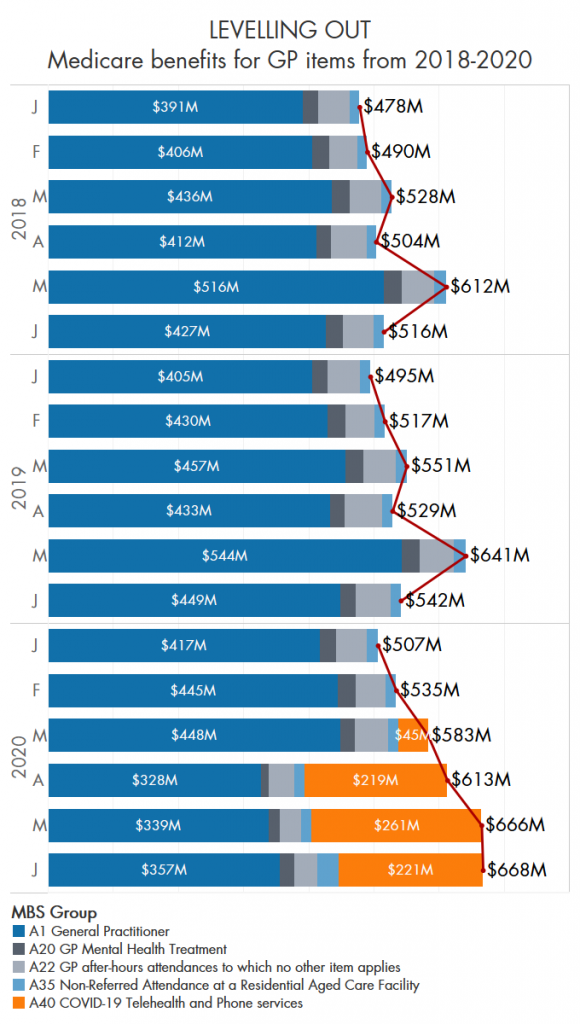 The sum of spending on the items analysed is still well ahead of a typical June.
In-person visits to GPs crashed at the start of the pandemic, as neither patients nor GPs wanted to risk infected waiting rooms.
Telehealth more than made up the overall Medicare income lost, but patchily, judging by surveys and anecdotal evidence, with some general practices experiencing a substantial loss in income and corporate telehealth providers scooping up some of the excess.
Restrictions on telehealth that limit its availability to general practices with which the patient has an established connection came into effect on July 20. This following concerted lobbying from the RACGP and the AMA, and was opposed by at least one large telehealth-only provider, Doctors on Demand.
Perhaps unsurprisingly, there was heightened activity around residential aged care facilities in June. The value of rebates for visits to RACFs more than doubled from May to $33m – the monthly average over the past three years is $16m.
Rebates for GP mental health treatments (the classification used in the Medicare data) were down to just $11m in March but came back to $22m in June, which is closer to the pre-COVID average of $25m.