16 May 2020
Telehealth operators behaving badly?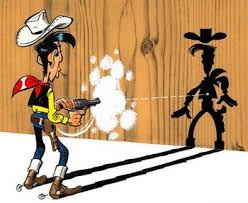 Is it OK to use technology and the convenience of telehealth to divert patients away from their normal GP towards a different group of GPs?
We've written a lot recently about how good and bad telehealth is for general practice, with the bad mainly only coming from the fact that GPs were just not prepared to start doing it in such a short space of time. But another "big bad" has been the opportunistic stance taken by some existing telehealth operators to quickly pivot their models to look like they were always a full-service MBS offering, and automate that offering to start quickly soaking up the low hanging fruit of patients who want immediate service as opposed to seeing their normal GP.
The dynamic, if allowed to continue, has a very obvious and bad affect on the system and so far the the government hasn't even hinted at addressing it, perhaps because there is still a sunset on most MBS telehealth items in general practice. That dynamic is that if certain groups, some more technology-focused companies than healthcare companies, use their existing systems and knowledge to offer high convenience and turnaround for patients, obviously they are quickly going to start sucking away revenue from community GPs at a time when it is estimated that more than half of community GPs are potentially facing bankruptcy.
One of these operators is Medinet Australia, a group that prior to COVID-19 was getting by with a relatively small population of patients who were happy to ring in for a small range of services, very few of which you could write scripts for anyway, and pay for out-of-pocket.
Medinet is just one of many companies pursuing the opportunity of telehealth being opened up to most MBS items. But what it appears to be doing should be a cause for some concern and discussion within the profession and by government.
We aren't privy to what Medinet's revenue profile looks like post COVID-19, but we are going to assume it has gone the opposite way to most general practice surgeries (which is down quite a lot).
Early on in COVID-19 we wrote a story about Medinet's "fast food" approach, which appeared to one unhappy customer as if they had been serviced by a robot, not even an overworked, underpaid, potentially non VR-registered doctor at all. They had actually been treated by a doctor, it just didn't seem like it, the consult was so perfunctory. The complainant was also concerned about their data, but we were assured the data was only used for internal purposes.
In a statement to The Medical Republic, Medinet has rejected the claim of "hoovering" consults and taking money from community GPs, pointing out that it takes no money from Medicare directly, and that all its consults are conducted by GPs.
Both statements are true. But the is devil in the detail of how the company is positioning itself and how Medinet sells itself to the public.
The GPs who benefit from Medinet's model are only those GPs signed up to its service. Medinet has a deal with the corporate group, MyHealth, and there is an investment relationship between these two groups.
We asked Medinet how many GPs it had signed up, and what percentage of those who are signed up work for the corporate group, MyHealth.  They answered some of our questions we sent but not this one. It's an important question.
MyHealth has more than 80 clinics across the eastern seaboard, and claims to be the largest "'shopping centre" based medical operator in Australia. We guess that MyHealth must have more than 400 GPs and if they all are using Medinet then that's a substantial bank of doctors ready to service a telehealth call at any one time. This isn't necessarily a bad thing. When you can't get your doctor for an emergency, after hours, or in a remote location, telehealth comes into its own, and in this respect, Medinet and some other similar services are providing system benefit.
But let's look at some specific marketing claims made by Medinet on its website and then put this into the context of what is really going on.
One claim:
Find the doctor closest to you
Feeling sick? If your regular GP is available, you can use Medinet to book in with your regular GP or find a GP close to you. When you arrive at the medical centre, use your personalised QR code to conveniently check-in.
Not quite right. More accurately worded, this claim might say, if your regular GP is onboarded and using our system you can use Medinet to book in with your regular GP. But, that's not very likely to happen because we only have 400 GPs or so on our system and there are more than 16,000 GPs practising on the east coast of Australia. So, instead, we'll almost always redirect you to our doctors instead. And if you let us know who your doctor is, we will call them and tell them that if they were on our system they may not have missed this appointment, so they should really get on it.
The reality of this claim, in my view, is that it is going to be misleading nearly all the time to your average patient.
A second claim:
Doctor anytime.
Anywhere.
Medinet is a platform that allows medical practices to provide online health care to their patients. If you don't see your own doctor on the platform, let us know and we can contact them for you.
For clarity, Medinet probably should add to this claim, that it is going to contact your doctor if you say you want to talk to contact doctor, but not to make an appointment with them because your doctor almost certainly isn't on the system yet.  MediNet will be contacting them to let them know that they missed an appointment by not being on their system, so perhaps they'd like to join up! This is a tried and tested tech start up technique to acquire new clients – FOMO.
We asked Medinet to provide us with the percentage of patients who actually ask in the app for their own doctor, and how many actually manage to get an appointment with their own doctor. The answer they gave us was that if a patient's doctor is not on their system then they can't get their own doctor. But they will contact the doctor and see if they want to be on the system.
Patient convenience is the main driver in telehealth, and for access to GPs in general. When a patient can't get an immediate appointment online, versus waiting for their doctor, even if it is a telehealth appointment,  then on the majority of occasions they are going to opt for convenience. On these occasions, Medinet will be diverting the telehealth call from a patient's normal GP to its own GPs on nearly every occassion.
Is this OK? Is this just the market transitioning, and a clever group with money and infrastructure using the situation to start harvesting patients away from less prepared or savvy practices which haven't had the wherewithal to get set up in a similar way? Or, is Medinet more cynically hoovering up patients using a good story, which includes, we will get your own doctor when in al likelihood the can't.
The ultimate question for the profession and regulators is: "Is this good for patients in the long run, and the healthcare system?"
Medinet may have up to, or even more, than 400 doctors manning its telehealth service. That's pretty good coverage, but on the same east coast They service there are more than 16,000 other GPs who already have patients whom they have been treating for some time, and whom are better off sticking to their regular GP who has a history of them. If I want my repeat of Lipitor and quick, is it better that I divert to someone I don't know and get it immediately, or stick with my lovely , quite caring and old chinese-heritage GP, who though cranky at times, will almost certainly ask me some pertinent other questions about my cholesterol, homelife, blood pressure and children's health? Patients aren't the right people to be making this decision, yet new telehealth operators are now giving them that choice.
Medinet explains this situation a little differently. CEO Tess van der Rijt told The Medical Republic:  "If a patient wants to speak with a doctor, they can view the doctors who are online and connect to one within minutes. All patients have to input their regular medical practice and regular GP upon registration and if their regular GP or a GP from their regular practice is online, then they are listed at the top. Our aim is to have so many medical practices online that patients can speak with a GP from their regular practice at any time of the day or night."
There's a famous digital start up idiom taught to lots of tech entrepreneurs which goes: "Fake it till you make it". It's fine to have an aim of having so many medical practices online that patients can always connect to their own GP. But the reality here is Medinet is so far short of this goal, that to even suggest to patients that it can do it looks a lot more like faking it than making it. Maybe the company can achieve this lofty goal one day,  but given the current GPs manning the system, this promise is only likely to be achieved at a ratio of something like one in a thousand patients who dial in. Is this marketing therefore misleading?
The picture for Medinet became a little more complicated late last week when a leading technology figure in healthcare, Shane Solomon, once the CEO of Telstra Health, and with a history steeped in senior healthcare administration and technology, posted his experience of Medinet on LinkedIn. Mr Solomon introduced a new telehealth service while at Telstra health called ReadyCare, which used a bank of doctors to service patients when their GP was not available. ReadyCare has since disbanded, Solomon left Telstra and moved into other areas, but he remains passionate about the potential of telehealth for the healthcare system, if done the right way. Despite having his finger in many healthcare pies these days, he does not have any investments or conflict of interests in competing telehealth providers to Medinet.
His experience with Medinet wasn't a good one, though not all his assertions are quite right.
One thing though, if you were going to annoy any patient in Australia with a service that was maybe just a bit too automated and susceptible to criticism, this was one patient you would have loved to have avoided.
Mr Solomon wrote:
So disappointed with how some companies are misusing the new Medicare telehealth items. I had a very disturbing experience with a telehealth service called Medinet. It presents as a GP service, but is actually an IT platform, I discovered later. I was promised a GP consult but got a four question chatbot type exchange, over in 4 minutes with a prescription. I didn't talk to a doctor, but it was billed to Medicare. The telehealth rules explicitly rule out such chatbot exchanges, and say you need to talk to a doctor to claim telehealth Medicare. Then my personal data went to a market research company who contacted me on behalf of an insurer. Now I am being direct marketed to keep using 'the online GP Clinic'. I assume they get away with passing my data around and direct marketing because they claim to be only a platform – judge for yourself – looks like a telehealth clinic to me. Please don't spoil the future of telehealth for the quality operators. We are on trial.
Firstly, let's sort out what he posted which was accurate and what wasn't.
He did have a "chatbot-like" exchange which was quick (5 minutes and 48 seconds) and the doctor did bill that to Medicare which is not legal because you have to either have audio or an AV consult for medicare to be billed.
It was a doctor at the other end of text exchange, not a bot. Mr Solomon is correct in asserting that he did not "talk" to a doctor, as there was no audio. But there was a doctor there at the other end of his mobile phone exchanging texts with him. He said it felt like a "chatbot-type" exchange.
Mr Solomon was direct marketed by a market researcher with his first name and phone number given to a group external to Medinet, but MediNet claims this group was contracted by Medinet and the information was only going to be used by Medinet. Notwithstanding, who reads any Ts&Cs on any app these days, and the sort of "re-marketing" that he is was subsequently subjected to is not something that any GP surgery ever does. It is an industrialised digital advertising technique more the domain of tech companies than GP surgeries. To this point, Medinet does advertise directly to the public. In one instance it was advertising directly to parents during COVID-19 via the school lunch application widely used called Flexi-Schools. If your local GP did the same marketing that would not be legal. When pulled up on the idea that it was advertising medical services publicly, Medinet claimed that the group was not a healthcare provider, it was a tech company. That seems a bit disingenuous at best.
The company that contacted Solomon on behalf of an insurer, we are told by Medinet, was a not as a result of Medinet sharing details with any other external provider. Medinet only supplied Mr Solomon's details externally to someone who was contracted to them and for internal marketing purposes.
Part of Medinet's dilemma here is quite simply "telehealth" is what they do. When the government took the brakes off telehealth for COVID-19, what else was it to do but go for it in a much bigger way than before now that patients were starting to get used to the idea that they can ring a GP. Shareholders of both Medinet and MyHealth wouldn't expect anything less, and it has been the case that telehealth setups prior to COVID-19 were always lobbying and hoping for the government to open up the MBS.
If not for COVID-19 this is not an issue we would be facing. Without any education, consultation, preparation or planning, what is occurring, is not really the fault of Medinet.
But that is not to say that allowing it to happen is a good thing for our health system. If Medinet swaps out thousands of patients from their existing GPs to the MyHealth group via telehealth, is that a good result for those patients?
Of course, the major telehealth operators will argue that it is. Some, like Qocter, will even argue that algorithmic "chatbot- style" decision-making is an important technology which will make the healthcare system more efficient and therefore should be a part of the system. And maybe it should.
The problem with all these arguments is that without any planning or preparation, technology companies can quickly harvest all the low-hanging consults out of the hands of small to medium community general practices because they are set up to do it and most community GPs aren't.  The system is suddenly lopsided and the revenue many GPs depended on to have a reasonable business is suddenly gone.
That revenue might be up to 30% of the revenue base of many community GP practices. Worse, the community GPs are left  left doing the difficult stuff that has a much lower rate of return. Effectively we have destroyed the community GP business model.
The argument from MyHealth and Medinet might be that the patients are still in good hands – GP hands in mostly shopping centres. But is that stretching things a little, given we know that patients who divert from their normal GP will lose continuity in treatment? Is this just a little too opportunistic?
That being said, if you have the money and the existing GP infrastructure, there is nothing currently stopping you going out and aggressively trying to win new business in this manner. If we were in another digitally transforming market, the argument would be that a new and innovative provider is using technology to serve customers better and legacy businesses need to think about how they service their customers.
But this is health, and health might be the one market where that normal customer facing digital transformation logic simply doesn't apply. Health is paid for by taxpayers, and it has a lot of risk and regulation associated with it. The customer relationship is in a different context in health. There are more things to consider than simply customer convenience.
In the  UK a group called Babylon has wreaked a fair bit of havoc on general practice with this model. We are facing the same issue here because of COVID-19, not because the government has made the wrong policy call.
Clearly there should be a spectrum of services offered in the brave new world of telehealth, and that might even involve some more technology-leaning solutions, such as those being offered by Medinet.
But during COVID-19, telehealth has rapidly become the wild west, where being the fastest gun in town is the defining advantage.
As we all know, not every gun-slinger has the best interests of the community as a major priority.
The government needs to step in quickly and do some work which gives both general practice, and all those vendors who are madly investing based on an assumption that they now can drink more voluminously from the MBS, some guidelines and context.