6 March 2020
Telehealth 'has to be done right' as GPs begin billing for phone calls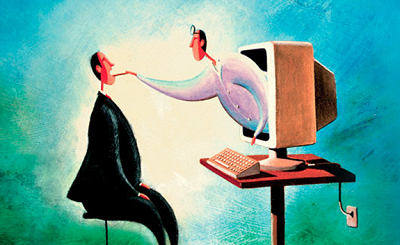 As GPs waited for a decision on telehealth items for COVID-19, RACGP president Dr Harry Nespolon said it had to be the right kind of telehealth item if it was to help GPs get through an outbreak.
The federal government announced this morning that it will up its funding contribution to 50% of every COVID-19-related healthcare item inside and outside of hospitals in a new agreement with the states.
Prime Minister Scott Morrison and Health Minister Greg Hunt told a media conference they were lifting the federal-state hospital funding ratio from 45-55 to 50-50 in a deal that would be "demand-driven" but was estimated to cost the states and commonwealth about $1 billion.
Telehealth items for primary care were still under consideration, Mr Hunt said, as were in-home visits and specialist respiratory clinics.
RACGP president Dr Harry Nespolon, who has been calling for a temporary COVID-19 telehealth item number, said for GPs to be funnelled through a central government hotline would be "unacceptable".
"What we're looking for is a straight item number," he told TMR. "So if a patient rings the practice and they are eligible for Medicare rebate and they're looking for advice on coronavirus, then that should be enough to generate a rebate.
"We're not looking for any of the restrictions that are on the telehealth with the bushfires – being a regular patient of the practice and so on – because obviously GPs won't be able to screen that call before it comes through.
"What the profession wants [is a model] that means you can deal with a whole lot more patients, especially if there is going to be home quarantining, and it will help protect the patients, doctors and other staff of the practice."
He said some practices had  already begun privately billing patients who called their surgeries.
Dr Nespolon said the federal government was also going to release another 330,000 masks – most likely surgical, not P2/N95 masks – to the PHNs to distribute to general practices that needed them.
While he welcomed this move, that number of masks clearly would not last long in a major outbreak, especially as dentists and aged care workers also needed masks to do their jobs.
The government yesterday extended travel bans in place for China and Iran to South Korea and implemented screening for arrivals from Italy. Mr Morrison said today he "regretted" the bans and would have preferred screening for those from South Korea, but that it was not feasible.
This decision came a day after the Australian Health Protection Principal Committee urged a focus on domestic containment and preparedness, advising against any further restrictions on arrivals from the large number of countries with sustained community transmission.
"AHPPC believes that … border measures can no longer prevent importation of COVID-19," it said.
"Detailed modelling has shown that Australia's border measures have helped to delay entry of the virus and buy time for health sector and societal preparedness. However, their extension to two other countries in the 'high risk' category is not anticipated to materially delay the risk of importation of COVID-19 to Australia."
The latest figures available show that Australia has 52 cases, including two healthcare workers, and two deaths.
Fifteen cases had some travel connection to China, 12 to Iran, six to other affected countries.
Ten had been evacuated from the Diamond Princess cruise ship, and one had died. Of the six with overseas travel history, four were associated with a Sydney aged care facility and the other two were healthcare workers. For the other three cases the source of infection was unknown and under investigation.