15 September 2020
Telehealth: a game of snakes and ladders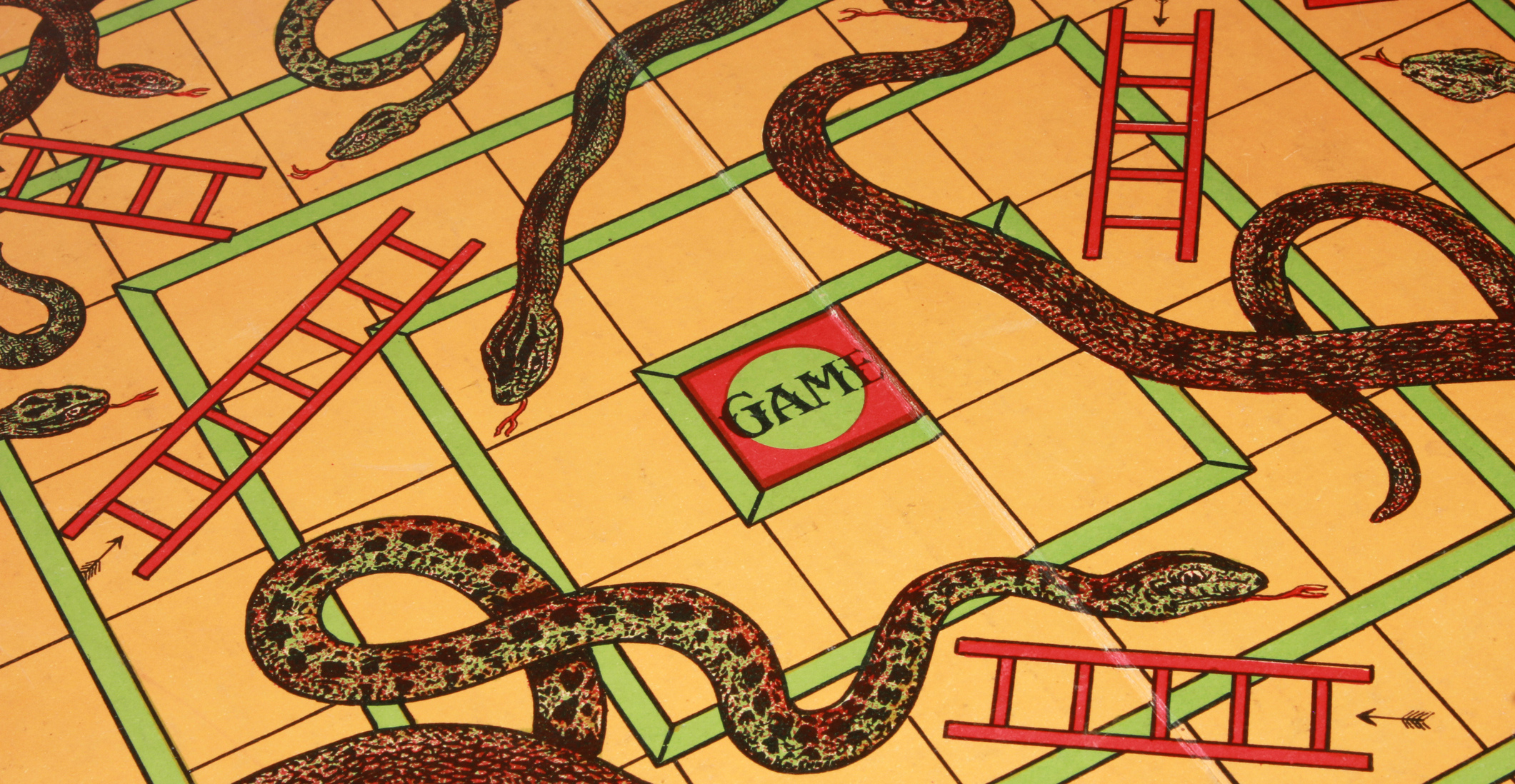 As the end of September approaches, a specialist in doctor mental health examines the harms as well as the benefits of this innovation.
---
As the 30 September deadline looms, it is timely to examine whether the COVID-19 telehealth MBS numbers should stay or go.
Ideally, this should be measured by whether doctors and patients believe the scheme to be a success, failure, or somewhere in between.
Telehealth services were rolled out in the context of the COVID-19 global pandemic as Australia was hit with the first wave. By this stage, Australians had been exposed to countless images of patients and their treating teams falling victim to COVID-19 across the globe. Unique MBS item numbers were introduced to allow general practitioners and specialist doctors to access Medicare without a face-to-face consultation.
Most general practices and practitioners adopted the policy quite quickly and defaulted to using the telephone to assess, diagnose and manage their patients. Other specialists may have incorporated the use of interactive devices and software such as Zoom. Regardless of the technology, we had all entered a brave new world of delivering patient care, in the hope that the spread of this highly contagious virus would be curtailed.
The federal government celebrated this unique initiative, which had been used in various versions across other countries such as the UK for several years. What they did not announce, however, and what came as a great shock to providers of medical services, was the mandatory bulk-billing of most patients for telehealth. Overnight, some practices and GP contractors saw their income fall by up to 60%. In addition, they were requested to do a lot more for a lot less because of the high administrative burden.
It has exaggerated the existing gender pay gap in general practice, as female GPs are more likely to work part-time and also more likely to do longer, less lucrative consults.
As we know, most GP practices cannot run on bulk-billing rebates provided by Medicare as they simply don't cover the costs of running a practice. The Medicare freeze suppressed GP incomes for years and practice costs keep increasing despite all the advocacy and promises from major lobby groups such as the Australian Medical Association. An unforeseen consequence of this abrupt initiative – with no incentives for takeup and indeed financial punishment – was that many practices and contracted GPs were forced onto the federal JobKeeper scheme, where they still remain. This is a huge price for patients and taxpayers: essentially, patients pay nothing for the service, but will end up paying more in tax to keep the services in place for decades to come.
Compare this to the federal initiative in 2012 to recruit psychiatrists into providing telepsychiatry for those in regional and remote areas, as a way of improving access. Certainly there was more time to create and implement this policy, which still remains in place, but there were also significant financial and practical onboarding initiatives to assist psychiatrists to do so. One-off funding grants were provided to upgrade hardware and software, and although these patients were also bulk-billed, the new item number 288 was given to psychiatrists to compensate for this. In essence, for one telepsychiatry consultation, two item numbers could be claimed, and the psychiatrist was compensated.
By April, some of the COVID-specific MBS item numbers had had their bulk-billing restrictions removed, especially for private specialists after aggressive advocacy and lobbying from the respective colleges and the AMA. However, most restrictions remained for GP item numbers. At the same time, as the effects of the first wave were easing, other fallouts from the introduction of telehealth services began to emerge within primary care.
Firstly, there was a growing fear within the general public that the most likely place to contract COVID-19 was in the doctor's waiting room. Practices emptied quickly, and fewer patients made appointments for face-to-face consultations, often putting off routine tests or struggling with symptoms at home. This also compounded the financial impact of the pandemic on general practice, not to mention the delay for patients to receive treatment. In essence, the perception was that the suspicious mole, or the breast examination, or blood-pressure check could wait until the pandemic was over. And because the first wave was managed well, there did feel like an end was in sight, and the calculated risk of delaying help felt worth it.
Secondly, another firmly held belief began to emerge within the patient community. A presumption was forming that whatever ailed you could be managed over the telephone. Doctors' anxiety increased as they feared they would miss something. For centuries, the ability for a doctor to sense a patient was unwell as soon as they were called from the waiting room was taken for granted, but now doctors had lost this opportunity. The art and the science of medicine was in danger of becoming devalued by patients. Opportunities were lost to inquire about other potential health issues when a patient presented to a doctor for a certain problem.
Historically there have been cases – either AHPRA complaints or litigation – where patients have sued doctors if they failed to recognise a health problem, even if it was not why they made the appointment. Medical defence organisations such as AVANT have begun to offer webinars to members to mitigate mistakes that could occur during a telehealth consultation. And with a rise in mental health presentations, many more of these difficult consultations have had to happen remotely, with patients refusing to attend face to face.
Not all aspects of telehealth have been negative, however. Being able to speak to a patient over the phone and screen for possible symptoms of COVID-19 would have saved many GPs and practice staff from contracting the virus, mainly from returned travellers during the first wave. It was also beneficial as there was a fundamental lack of personal protective equipment, with many GPs trying to purchase their own, or rationing one surgical mask for a 10-hour shift. Unlike hospital workers, who have had high rates of infection during the second wave, GPs have been largely spared from a potential catastrophe by measures such as screening before appointments and diversion to COVID testing centres.
As September 30 draws closer it will be very difficult to justify the removal of these COVID-19 item numbers after such a horrific second wave of infection, particularly in Victoria. Some advocates for telehealth see it as here to stay, a new way to provide medical care. But this decision must take into account some of the lessons learnt and the rising fear among doctors about missing diagnoses or patients presenting way too late to be helped.
It must also take into account the personal toll on a doctor, such as myself, who practices telehealth for full-day sessions. I find it very hard to read a patient over a screen, my body aches from sitting all day and I fatigue easily. I often feel as if I am not providing good compassionate care enhanced by picking up on cues. There is no substitute for passing a tissue box to a patient who is crying, and breaking bad news without being able to reach out simply feels cruel.
Nobody knows how long this COVID-19 pandemic will affect Australia and how long we have to sustain our ability to provide a clunky, admin-heavy form of medical care, doing way more for much less. Telehealth has been a blessing and a curse, and time will tell how much of an impact it will have on the perceived value and expertise of our general practitioners.
I do hope patents return soon rather than later, being greeted by their GPs who are fully equipped with PPE, and receive the type of medical care they deserve.
Dr Helen Schultz is a consultant psychiatrist who specialises in doctor mental health. She has held positions including clinical reference lead for the Australian Digital Health Agency and medical director of the Victorian Doctors' Health Program.