1 July 2022
Telehealth 30/20 rule kicked down the road again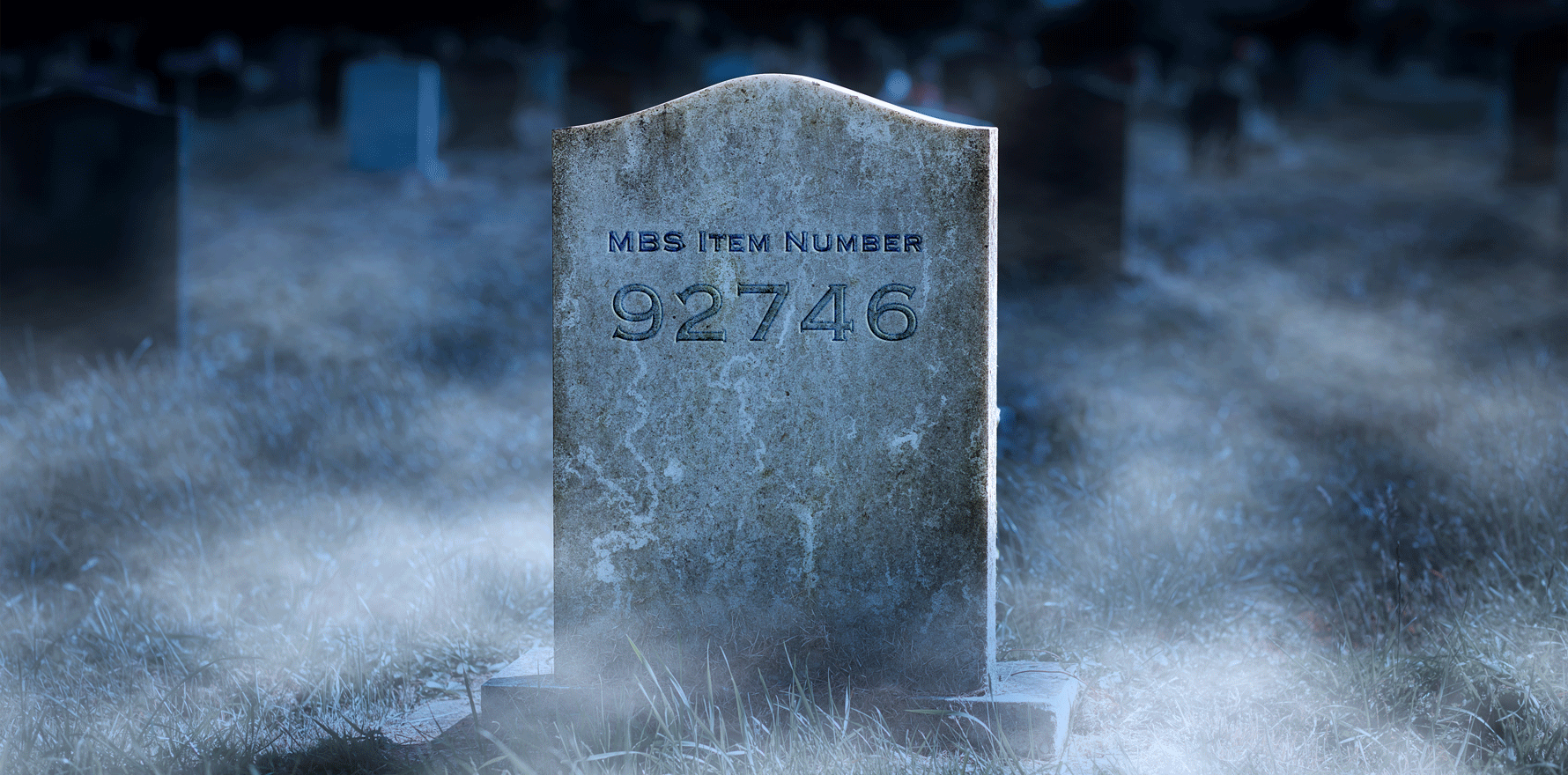 Longer phone consults are dead, but the new compliance rule won't come into effect for another three months.
---
Telehealth compliance rules will be delayed again until October, Health Minister Mark Butler confirmed late yesterday, literally hours before they were set to come into effect.
There are two rule changes: the new 30/20 rule will flag doctors who deliver more than 30 phone services per day more than 20 times in one calendar year and the existing 80/20 rule will be expanded to include phone and video telehealth items in its count.
These rules were meant to come in at the beginning of the year but were given a six-month stay of execution to allow doctors to deal with the Omicron wave.
Announcing the further three-month extension, Mr Butler said the current high level of respiratory viruses in the community were the driving factor.
"Given the level of respiratory illness in the community, more and more people – more and more GPs for that matter – are choosing to have consults conducted virtually, and I don't want GPs punished for that," he said.
At the end of September, Mr Butler said he would reassess the situation and hinted at the possibility of deferring the rule implementation once again, "if there's good reason".
Ultimately though, Mr Butler and the Department of Health – now formally the Department of Health and Aged Care – did not see fit to salvage a handful of temporary telehealth item numbers.
Item 92746, which covered a Level C phone consult, is no longer available, but doctors in Modified Monash Model areas 6 and 7 will still be able to access one via item 91894.
Item 92746 has been claimed some 930,000 times.
"It's important to stress that, first of all, people will always be able to have a phone consult with their doctor for shorter consults, so a level A and level B consult up to 20 minutes," the Health Minister said.
"Beyond that, they will always be able to have a remote or virtual consultation with their doctor, provided it's a video consult."
Other medical specialists will also find that their non-permanent telephone items have been struck from the MBS as well.
Mr Butler all but ruled out the reintroduction of phone items in the future.
"It's not our intention to change the decision of the former government, that that additional telephone consultation for the longer consults will end today," he said.
RACGP vice president Dr Bruce Willett welcomed the stay of execution for the prescribed pattern of service rules, but said removal of the patient rebate for longer phone consults was a "backward step".
"In 2020-21, phone consultations comprised 98% of all telehealth services provided by GPs and many of these were longer phone consultations lasting more than 20 minutes," he said.
"Removing these Medicare rebates is particularly detrimental for older patients, Aboriginal and Torres Strait Islander people, those with disability, and for some people living outside of major cities including rural areas."
Dr Willett also called for a review of the compliance rules themselves, to ensure they are fit for purpose.
"The last thing we need are compliance rules that potentially compromise GP and general practice team wellbeing and high-quality patient care," the Queensland GP said.
Yesterday I spent >35 mins on a Telehealth call to an elderly patient.
I fitted her into my already booked out day.
Meant missing my lunch break, but was worth it:
I've managed to keep her out of hospital.
And saved the health system $$$.
Telehealth must stay.@Mark_Butler_MP https://t.co/qd7Z2cPNmv

— natasha yates (@DrTashY) June 30, 2022
The AMA also criticised the decision to cut Level C phone consults.
AMA president Dr Omar Khorshid brought up the fact that the government had acknowledged the need for ongoing support in the hospital sector with an extension of pandemic funding.
"It has failed to take a consistent approach when it comes to patients accessing care from their GP or specialist," Dr Khorshid said.
"We understand the government has had to make a lot of decisions in a very short timeframe since it won the election.
"It appears to the AMA that this decision has been rushed and the AMA will work to encourage the government to rethink its approach and put our most vulnerable patients first."
Vulnerable patients who would be hit first, he said, were those who do not have access to high bandwidth internet and those who can't operate IT systems.
"This means that older patients, those with chronic health conditions including cancers and those who are immune suppressed will have less access to care … and may be put at increased risk of contracting covid if they now have to attend their doctor's appointment face to face," Dr Khorshid said.
1 July also marks the start date of expanded ongoing continued dispensing arrangements, which already includes statins and oral contraceptives and will now include medicines for chronic diseases like asthma, diabetes, heart disease and also HIV.
Continued dispensing is the supply of an eligible medicine by a pharmacist where there is an immediate need for the medicine but the prescriber can't be contacted or can't provide an electronic PBS prescription or owing prescription.
The scheme enables community pharmacists to supply a single standard pack of an eligible medicine to a patient at the usual PBS price, so long as they have previously been supplied the medicine on a PBS prescription. It can only happen once per patient per medication per year.