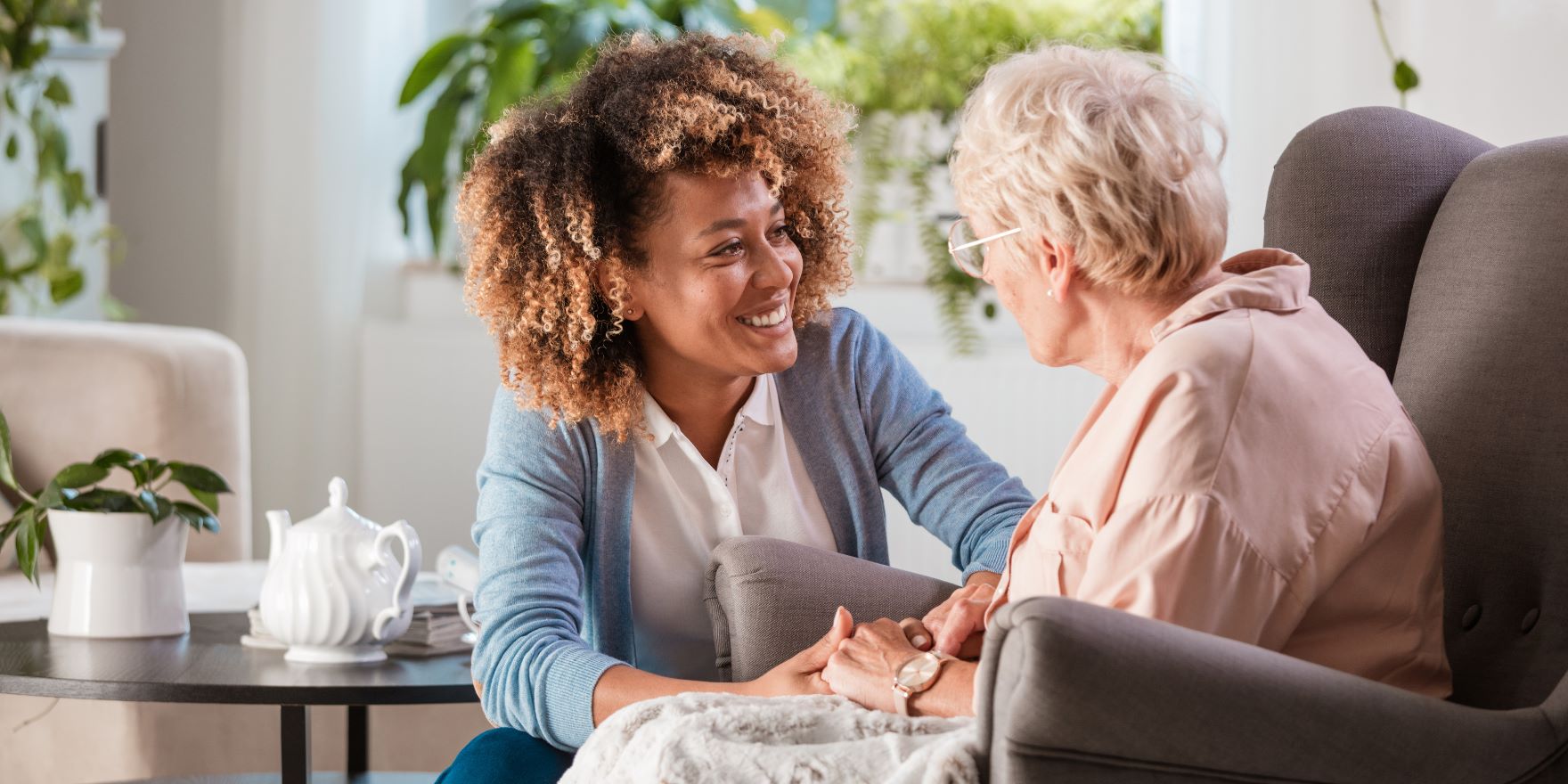 Oral nutritional supplements can help treat anorexia of ageing, but compliance is key.
---
A new systematic review and meta-analysis has examined the effect of oral nutritional supplements on overall appetite in adults with anorexia of aging.1
The review of 17 randomised controlled trials found that ONS improve overall appetite and consumption. This challenges the perception that ONS consumption can lead to a reduction in food intake.1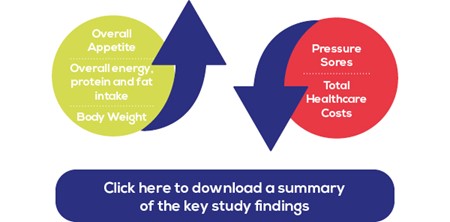 Anorexia of ageing is a determinant of malnutrition, which affects up to 2 in 3 of adults living in aged care facilities.2,3 When ONS are used as part of treatment for malnutrition, ESPEN guidelines recommend:
Tailor the type and flavor of ONS to the patient's taste and eating capacities2
Offer a variety of ONS options to avoid taste fatigue2
Assess ONS on a monthly basis to help aid optimal compliance2
Research shows that compliance is increased with concentrated ONS.5 With better compliance comes less waste.

The Delical range offers a variety of great-tasting oral nutritional supplements for individuals who are unable to meet their nutritional needs through diet alone, combining nutrition with great taste.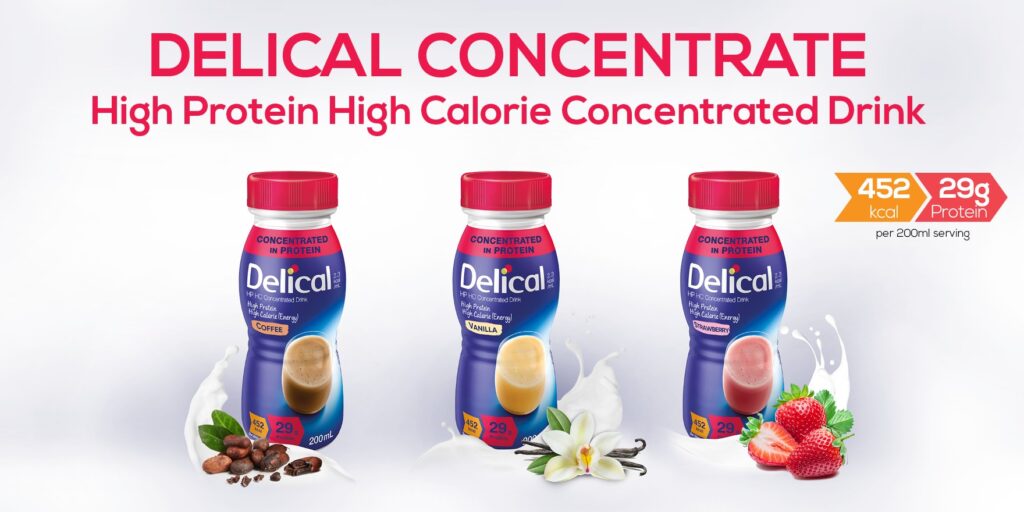 Delical Concentrate Fast Facts
High-protein, high-energy
29 grams of protein per 200mL serve
Specifically formulated for maximum flavour

Visit www.delical.com.au to view the full product range: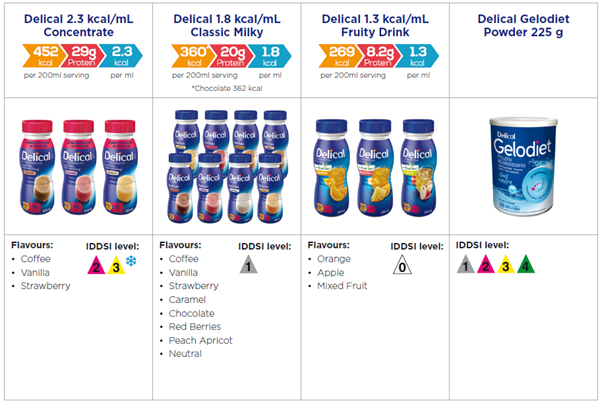 ---
Order free samples of Delical
Visit delical.com.au for more information and to order your samples.
---
References: 1. Li, M. et al 2021 Nutrients.Mar 3;13(3):835 2. Volkert D, et al 2019 Clin Nutr. Feb;38(1):10-47. 3. O'Keeffe M, et al 2019 Clin Nutr. Dec;38 (6): 2477 – 2498. 4. DAA Malnutrition Guideline Steering Committee, 2009, Nutrition & Dietetics, 66: S1-S34 5.Hubbard GP, et al. 2012, Clin Nutr 31(3):293-312.
---
DELICAL CARELINE 1800 552 229
Sanulac Nutritionals Australia Pty Ltd. Level 1, 42-44 Chandos Street, St Leonards, NSW, 2065. Food for Special Medical Purposes. Use under medical supervision. www.delical.com.au