8 March 2021
Taboos, trust and trauma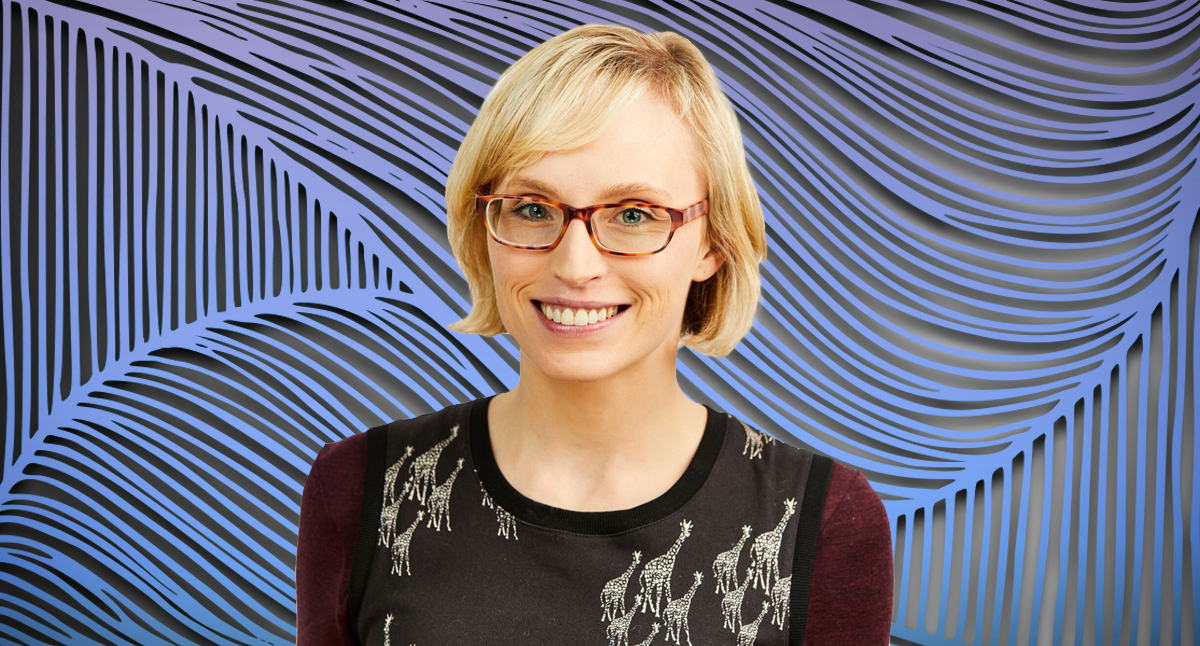 Working in sexual health for underserved populations, Sydney GP Clare Boerma is directly improving women's control over their lives.
---
Dr Clare Boerma, a GP based in Sydney, loves her job – even if it's not the route she expected her career to take.
Since 2018, Dr Boerma has worked with Family Planning NSW, a leading non-profit organisation that addresses the sexual health needs of underserved communities.
As the associate medical director at Family Planning, Dr Boerma told TMR she enjoys being able to spend more time engaging with priority populations, as well as the opportunity to work in non-clinical spaces like research and education.
"That's the thing with general practice – there's so many avenues you can go down," Dr Boerma said.
"I wouldn't have guessed that I'd be in the position I'm in now."
After graduating from medicine at James Cook University, Dr Boerma worked in regional areas including far north Queensland, Darwin and even a stint in the Kimberley.
These postings put her into contact with vulnerable communities and fuelled her sense of social justice.
"I had lots of amazing experiences to work in lots of different places and see how people's contexts can really influence their health in different parts of our country," she said.
"I saw the limitations of health services in certain places, and the issues of living in these remote areas."
But it was the experience of working in a hospital in the HIV- and poverty-affected African country of Eswatini – formerly known as Swaziland – which inspired her to develop a special interest in female and reproductive health.
"I think it was a personal formative experience that highlighted, for me, the importance of access to reproductive and sexual health, and also the real barriers imposed by social attitudes around the space," Dr Boerma said.
During her first few years of general practice, Dr Boerma took every chance she could to take on additional training in reproductive and women's health.
"As a woman, a mother and someone who's interested in human rights, women's health and reproductive and sexual health generally, I see it as a really significant part about ensuring people's empowerment and control over their own bodies, destinies and education," Dr Boerma said.
"It's tied up in so many other facets of human rights, that people care of themselves as human beings."
Myth-busting
As a guest on shows like Triple J's The Hook Up, as well as various online Q&As, Dr Boerma has continued her work in demystifying and myth-busting sexual health.
Studies have repeatedly shown taboos and prejudice can act as barriers to healthcare and having honest, open discussions about STI symptoms and management can help create better healthcare outcomes.
"People sometimes stay quiet about something they're scared about, or about what's happening to them, or something that they didn't find comfortable, because it is a really hard thing for us to talk about culturally," Dr Boerma said.
Sometimes, her myth-busting can be as simple as helping a patient understand that all bodies don't necessarily look or feel the same, and that 'normal' can vary.
"The most extreme cases are when women don't know what normal anatomy is, or that their anatomy is a normal, a variant of normal and to be comfortable with their anatomy," she said.
Building up this knowledge, Dr Boerma said, helps create the confidence for women to address issues like chronic pain related to their menstrual cycles.
"There's been a lot more education about things like endometriosis and the awareness that dealing with very, very bad pain every month that stops you going to work just isn't okay, and there are things we can do about it," she said.
Other areas of focus for Dr Boerma include empowering young people to set boundaries, understand consent and negotiate safe relationships.
While understanding these topics is fundamental, according to Dr Boerma, they can also be hard to talk about, and as such require a high level of patient trust.
Trust
In order to foster these strong therapeutic relationships with her patients, Dr Boerma told TMR she always tries to reserve judgement.
"You have to trust that the patient also knows what's best for them, and can make decisions about their own bodies – decisions which will be the best ones for them," she said.
"I don't have any moral high ground, even if I might make different decisions about how I use my body and what I do.
"I'm always striving and hoping that I can create a space where people get the sense that they can tell me what it is that they need to tell me about their experience and choices."
When treating patients, Dr Boerma always keeps the possibility of existing trauma front of mind.
"Any of your patients could have had a history of some trauma, and you don't always know – or have to know – all of those details," said Dr Boerma.
To counter this, she goes gently into personal examinations and tries to let the patient retain a sense of control by reiterating that they can withdraw their consent at any time.
"A lot of GPs do this, and some will do it without even thinking about it," Dr Boerma said.
"But when I think about it, it helps me to keep reflecting and think about ways I could have done things better."
General practice
Having the ability to continually improve her practice helps motivate Dr Boerma and pushing herself to learn has been a highlight of working with Family Planning.
"Here, I get opportunities to engage increasingly in non-clinical spaces like research, writing and education," she said.
"I now oversee one of those family planning courses that I did as a more junior doctor, and I can share that knowledge with other doctors, which is a really wonderful thing."
Dr Boerma credits the broad training she received as a general practitioner as the key reason she was able to move into the sexual health field.
"That's the thing with general practice, is that there's so many avenues that you can go down – and I wouldn't necessarily have guessed that I'd be in the position I'm in now," Dr Boerma told TMR.
Finding a way to practise medicine which tracked with her own values, however, is what gives her the greatest career satisfaction.
"I aligned with the values here, which is probably why I got more involved," Dr Boerma said.
"There is really a focus on serving underserved populations; our priority populations here are people with disabilities, young people, people from culturally and linguistically diverse backgrounds and Aboriginal and Torres Strait Islander people – there's a sense of equity for all."
Today (8 March) is International Women's Day, and this year's theme is "Choose to challenge".