15 April 2021
Stoush over brain stimulation threatens access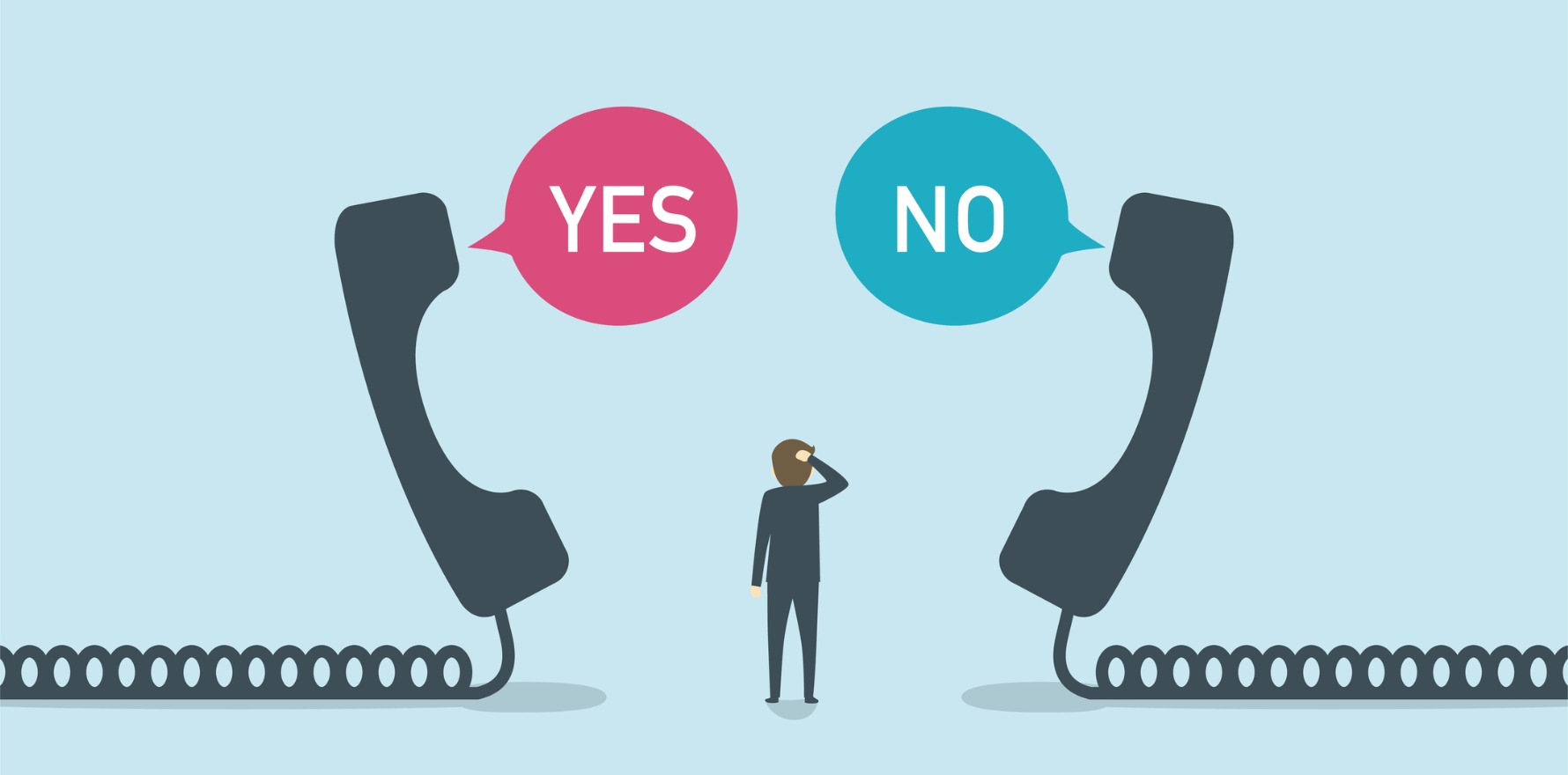 Severely depressed patients may lose a potentially life-changing treatment option due to a guideline change from the Australian college of psychiatrists, a leading expert warns.   
The latest update to the RANZCP's clinical practice guidelines for mood disorders, published in January 2021, downgraded its recommendation on repetitive transcranial magnetic stimulation (rTMS) for resistant depression from a "standard" treatment, to an "alternative" one.
It suggested that while the consensus opinion was that the therapy was beneficial, there was not enough evidence to support its effectiveness over other therapies such as antidepressants.
The college is now in the position of having publicly cast doubt on a therapy for which it has lobbied for federal subsidy.
Following applications from the RANZCP, the Medical Services Advisory Committee recommended rTMS for first-time patients with treatment-resistant depression in August 2019 and for patients needing maintenance therapy in November that year.
RANZCP's latest update contradicts the its 2015 guidelines, which gave an evidence-based recommendation to consider rTMS when patients with non-psychotic depression failed at least one trial of antidepressant medication and psychological therapies.
Now, it says the therapy should only be considered when patients fail to respond to "a reasonable number of adequate trials of pharmacotherapy and psychological treatment choices and adequate trials of alternatives to treat depression".
Deputy director of the Monash Alfred Psychiatry research centre and advocate for rTMS, Professor Paul Fitzgerald, told TMR there were "critical flaws" in the new guidelines and how they were developed.
"There's a real problem with the interpretation of the science and how that's been presented extremely selectively, and I think inaccurately, in the guidelines," said Professor Fitzgerald, who is a founder of TMS Clinics Australia and recognised internationally as a leader in the field of brain stimulation.
The literature referred to in the new guidelines was "in no way up-to-date or comprehensive", he said.
"There is clear and unequivocal evidence that rTMS is effective in patients who have failed one or more trials of antidepressant medication … the college has published several documents including a position statement and a practice guideline that clearly make statements about the evidence of the efficacy of rTMS."
The 2015 advice on rTMS was in line with other major guidelines including those in Canada, the UK and US, he added.
Professor Fitzgerald was among members of the RANZCP's own neurostimulation expert group that raised concerns at the draft stage of the new guideline development.
He said members of the RANZCP's Section of Electroconvulsive Therapy and Neurostimulation were given two weeks in mid-2020 to review a 70,000-word draft of the guidelines. They responded that the section on rTMS was "fundamentally flawed" and offered to help with a revision, but this was "effectively ignored".
He was also one of 76 psychiatrists and researchers who signed a letter calling for the guideline's immediate withdrawal and calling for an investigation into how they were produced, saying the commission and review process did not follow NHMRC protocol.
As of 14 April they had not received a response.
"The biggest problem is they have chosen to remove the clear and unambiguous evidence-based recommendations that were contained in the previous guidelines … and instead replaced those with a highly selective and consensus-based recommendation," Professor Fitzgerald said.
In response to the guideline authors' criticism of a lack of head-to-head comparisons between rTMS and antidepressants, he pointed to a 2017 systematic review and meta-analysis that found rTMS to be better than most pharmaceuticals for response and remission rates.
There was little evidence that clinical outcomes would improve by extensive trials of medication, he said.
"Essentially what they're saying is, if you're failing multiple medications, you should just keep trying more and more different trials, as if that was an evidence-based strategy in itself.
"But an analysis of the largest study of antidepressant treatments showed that if you failed more than two antidepressant medications and you tried further trials, the chances you would be well in 12 months are less than one in 20."
RANZCP President Associate Professor John Allan told TMR the board was aware of member concerns there was not enough time for input during the drafting of the guidelines, and that objections were not considered.
"The process was as such that the authors, comprising of academically and clinically respected RANZCP Fellows and others, took into account all feedback and made amendments based on their interpretation of the available literature," he said.
The board was currently considering the issues raised about the guidelines, he said.
"The 2020 guideline builds on the previous guidelines (issued in 2015) and provides up-to-date recommendations and guidance within an evidence-based framework, supplemented by expert clinical consensus.
"The topic is continuing to be debated in appropriate forums such as academic journals and conferences."
Earlier this month, Professor Fitzgerald co-authored a perspective published in the Australian & New Zealand Journal of Psychiatry, saying the guideline update "critically misleads the reader".
The guideline authors responded that it was developed according to best practice, and that their "objective and detailed examination of the relevant research has shown that the evidence needed to support the positioning of rTMS alongside standard therapies for depression is severely deficient".
TMR understands the MSAC recommendation is expected to be considered in the review process for the upcoming federal budget. It is not known what effect the guideline change might have on its chances of being subsidised.
For patients such as Toni Skinner, the impact of rTMS on his symptoms and its sudden cessation during the COVID-19 pandemic have been profound.
The 65-year-old Queensland man has suffered treatment-resistant depression for roughly 20 years, during which he has made multiple suicide attempts – two of those attempts have been made since his rTMS was withdrawn.
He tried numerous antidepressants, off-label treatments for depression, psychological therapy including CBT, and alternative therapies. He then paid for various forms of neurostimulation at private clinics and received multiple rounds of rTMS for free at a hospital in South Brisbane.
It was one of few therapies to result in an improvement in his symptoms of depression and anxiety, Mr Skinner told TMR.
"Basically, I was able to get out of bed, I was able to get out the unit. I could do things and not be so depressed and it helped with not being so lethargic as well," Mr Skinner said.
"I found TMS was the treatment that lasted the longest. I was resigned to the fact that [my depression] is never going to go away – but this made my life liveable to a degree."
But the service was abruptly stopped when the pandemic began.
A Queensland Health spokesperson told TMR that a QLD hospital's TMS service was originally closed as a precaution against COVID-19.
"During this time, we took this opportunity to review the service. Given the very low demand for the service, the decision was made to keep it closed until further notice," they said.
Mr Skinner said he was struggling to find an alternative way of accessing the treatment because private clinics were too expensive now that he is unable to work – ranging from $6,000 to $15,000.
"You've called me on a good day, because I can talk. Some days, three or four days a week, I can't even get out of bed."
Excerpt from letter sent to President and Members of the Board, Royal Australian and New Zealand College of Psychiatrists:
Critical flaws in the RANZCP Mood Disorders Clinical Practice Guidelines in relation to rTMS treatment of depression
Recommendations developed without a systematic process of review of the evidence
Consensus recommendations made without sufficiently representative expert input
Inadequate process of consultation of relevant college stakeholders including the college Section of ECT and Neurostimulation
Unjustified decision to exclude clear evidence based recommendations contained in previous guidelines
Unjustified decision to exclude rTMS recommendations from main treatment pathway figure
Highly selective use of out of date literature to support arguments, especially reliance on superseded Health Ontario analysis
Inadequately justified inclusion of rTMS in 'Alternatives' category of therapies rather than treatment 'Choices'
Failure to identify studies addressing relative efficacy of rTMS compared to other treatment alternatives and to weight the comparative weight of evidence and risks
As the college has responsibility for the distribution of timely and accurate information in regards to treatments of mental health conditions, we call on the college to take the following action:
Urgently review the processes undertaken to commission and review this CPG and to pause the production of any other CPGs in development until this has been completed
Withdraw the Mood Disorders CPG until it can be redeveloped using appropriate evidence based standards and methods as defined by the NHMRC.