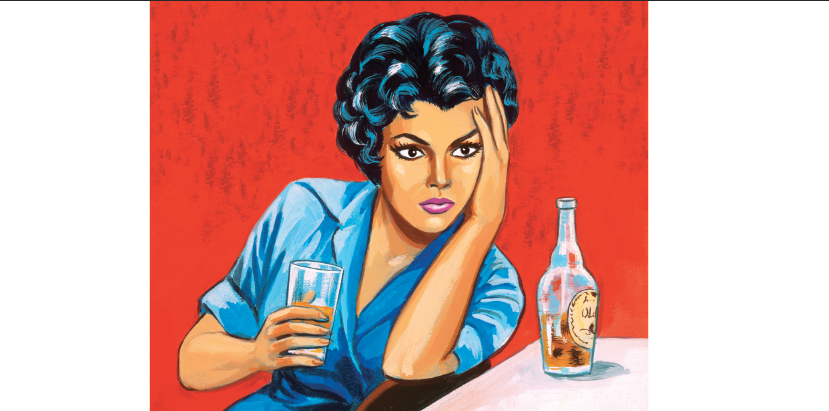 The spectre of breast cancer looms large for the majority of Australian women.
But now researchers say if we tackle obesity and overweight, as well as regular alcohol consumption, we can prevent thousands of cases of this disease which is our most common cancer in women and second leading cause of cancer death. 
A new study has quantified how much these modifiable risk factors contribute to the incidence of breast cancer and predicts how many future cases they will cause. And it's a bit frightening.
According to this large Australian collaborative study, published in the International Journal of Cancer, if all Australian women maintained a healthy weight we could prevent 17,500 breast cancers in the next 10 years. And if women stopped drinking alcohol regularly (even one drink a day) it was estimated 11,600 future breast cancers could be avoided over the next decade.
The researchers, from University of NSW's Centre for Big Data Research in Health, were able to quantify the burden of these two risk factors after pooling six Australian cohort studies that included more than 200,000 women. They were also able to differentiate the contribution of the various factors in premenopausal as opposed to postmenopausal breast cancers.
"Regular alcohol consumption is the potentially modifiable risk factor responsible for the largest burden of breast cancer for premenopausal women in Australia, accounting for 12.6% of the burden and 2,600 cases of breast cancer over the next 10 years," the study authors said. Body weight, or more accurately "body fatness", was not a major factor for developing breast cancer before menopause.
Apparently this is the first time that regular alcohol consumption has been shown to be the leading modifiable contributing factor to breast cancer risk in this age group.
And even though the finding would suggest that reducing the number of drinks per day would reduce the risk, the researchers found that the increased risk held true even with an average of one drink a day. Certainly bad news for more than half of Australian women who currently report drinking alcohol regularly, even if they are keeping to the Australian recommendation not to drink more than two drinks a day on average.
Among postmenopausal women, body fatness represents the biggest danger, accounting for 12.8% of the burden (17,500 breast cancer cases) over a decade. Given that three in five postmenopausal women in Australia are currently estimated to be overweight or obese, this represents a key target for intervention. And alcohol consumption too, still made a substantial contribution to the risk (6.6% or 9,000 breast cancer cases).
Other modifiable risk factors included taking the oral contraceptive pill premenopause, and, among postmenopausal women, taking menopausal hormone therapy (MHT).
As the researchers point out, the issue of oral contraceptives as a breast cancer risk is a little complicated as it has to weighed up against the protective effect these medications have against endometrial, ovarian and colorectal cancers as well as their reproductive health benefits.
And as for MHT, the major breast cancer risk was for women taking MHT for five years or more.
"Our findings thus support the current Australian and international recommendations of using MHT for the shortest duration possible, and only to alleviate menopausal symptoms, not for the prevention of chronic disease," they said.
Interestingly, for postmenopausal women at least, being physically active or having a history of breast feeding didn't seem to alter the risk of developing breast cancer in the future.
However, what the study has highlighted is the importance of targeting weight and alcohol as the most effective means to reduce the incidence of breast cancer.
"The findings provide evidence to support targeted and population-level cancer control activities in Australia and beyond," the study authors said.
Ref: Int. J. Cancer doi:10.1002/ijc.32231