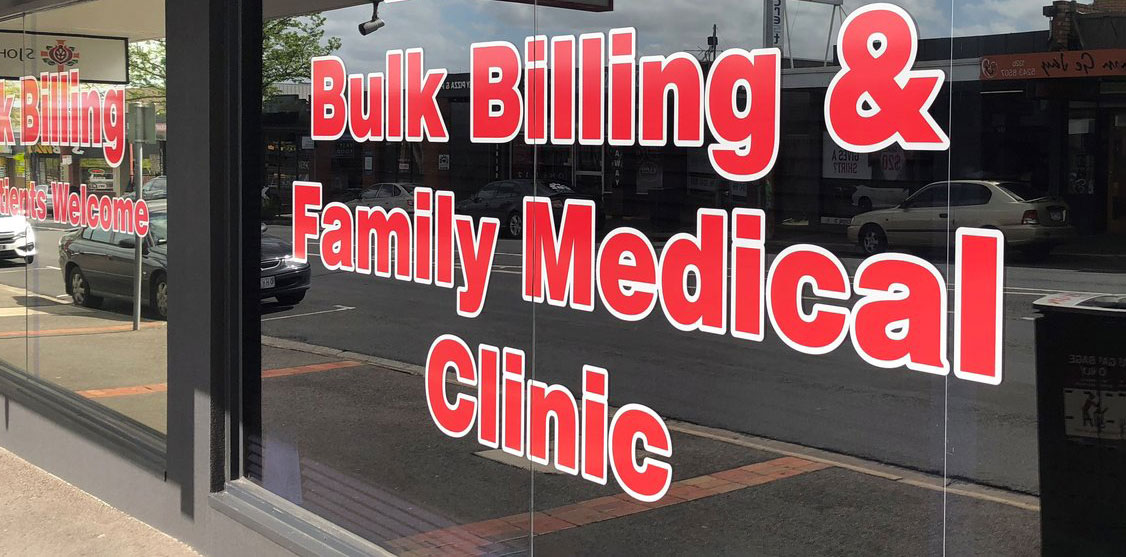 In an extraordinary move last month, RACGP President Dr Karen Price called on GPs to privately bill "as many people as they can".
Will this actually help GPs? Why has the RACGP done this? What are the political implications? Will other GP organisations follow suit?
By way of background, I am of a similar age to Dr Price, and have sadly seen a steady erosion in GP incomes through my career. When I started as a GP in Adelaide, the rebate was around $25 and you could get a really nice house not far from the GPO for $130,000. Fast-forward to now and the rebate is under $40 and that same house is worth about $700,000. During this time rebates have fallen in real terms every year and more recently spent several years frozen. The Relative Value Study came and went, as did other campaigns to lift GP pay. In the meantime, bulk-billing rates continued to climb.
It is likely that in any group there will be those who are happy to work for less and less. Certainly anyone with "private means" or a high-earning spouse could be quite content working as a GP in a voluntary capacity.
However, for the rest of us, there are mortgage repayments and childcare fees and all the other costs of living which keep going up. Long gone are the days when you could sell your practice to fund retirement. There are increasing pressures from regulatory bodies not to keep working into older age, so saving for retirement has to happen from age 50 to 65. Working backwards, this means all debts need to be paid off by around age 40.
You can add up the numbers yourself, or go and pay an accountant or financial planner to do this, but fundamentally, it is becoming very difficult to survive on just bulk-billing rebates. Dr Price is quite correct. You can't simply see more patients as BERT from Medicare will call and accuse you of over-servicing and being a statistical outlier and threaten to take your house.
The good news is that shifting to private billing is very easy. Get Tyro. Get Best Practice. Hand over billing to the front desk and do not interfere with messages such as "just bulk-bill this one". Most everyone now has a credit card, so they tap the card, pay the full fee, then remove the card, then tap again to get the rebate. The whole process takes about five seconds. Even a $20 gap makes a big difference to the bottom line.
Will you lose patients by shifting to private billing? Well, take a look at clinics nearby. If they are mixed or private billing and still have waiting times to see the doctor, then you can do this too. If they are all bulk-billing and have signs saying "no appointment necessary" and "walk-in clinic", this suggests the area is over-supplied with doctors and maybe it might be worth moving to a different area.
Back to Dr Price. The overt agenda is clear, and political: as long as GPs continue to bulk-bill at high rates, the government can keep bragging about it, say everyone's happy and it doesn't need to change anything – raising rebates, for example. But if bulk-billing rates slip substantially, it might have to take GPs' needs more seriously.
This is really the only weapon GPs as a collective have in their arsenal, and Dr Price has decided it's time for us to pull that trigger.
But is this the RACGP's whole agenda?
Well, this is my theory: the RACGP just gave away its CPD monopoly to AHPRA (with nary a whimper) and it is now possible for GPs to self-report and save the RACGP membership fee if they wish. So I think the RACGP has suddenly realised it is going to have to give GPs a good reason to stay a member. The RACGP has previously existed for its own benefit but now it is going to have to actually work on behalf of members.
Speaking of the RACGP lobbying for its own benefit, with a CPD and exam near-monopoly (duopoly with ACRRM), the incentive very much was to keep minting new fellows. Each exam fee brings in $10k, and then there is another $40k or more over the working life of that GP. Flood the market with doctors and the RACGP gets rich. Perhaps there is a link between rising bulk-billing rates and all the new fellows setting up near your practice?
In reality the answer is a bit more complex. Remember the non-VR doctors – those on lower rebates (but who bulk-bill more than fellows)? The RACGP thought they were clever creating this group, but in reality it gave the government confidence to do the rebate freeze without worrying about bulk-billing rates collapsing.
Anyway, through six different rounds of grandfathering, this group had all but gone by 2005. However, soon after this the government started bringing in huge numbers of doctors from overseas. These doctors have to use the lower A2 rebates, and they have to try to pass the exam in a certain time frame. What this says is that while the RACGP could have decreased the number of doctors by limiting the number who could do the fellowship, in reality the government would have simply over-ridden them.
Fundamentally, we, the profession, have ceded too much power to the government (eg though loss of the training program and CPD), and to the HCCC, to AHPRA, to the PRP, the PSR, and the DoH and Medicare.
Moving to private billing is a way to take back a tiny bit of that power.
What of other GP organisations? Here we have the RACGP declaring its support for private billing, something the AMA has championed for decades, and the response from the AMA has been silence. Who knows why? Perhaps the AMA now supports bulk-billing? Perhaps the AMA is no longer a political force and does not have the stomach for the fight? Perhaps the AMA has grown too close to government and does not wish to lose perks such as control of the PSR? Perhaps AMA leaders are thinking more of how it might affect their personal political careers in the future?
More disappointingly, where is ACRRM? Mixed and private billing is far more common in rural areas. Surely this is something that ACRRM could support?
What will the government do? My prediction is that some doctors will shift to private billing but they will be outnumbered by new graduates who will prefer bulk-billing (particularly telehealth). So overall, the bulk-billing rates will rise. That is a win for the government.
But for you, dear reader, you do not have to stay poor! Shifting to private billing is easy and you really can double your income overnight.