26 September 2020
So, you either get on board the PSR bus, or go under it?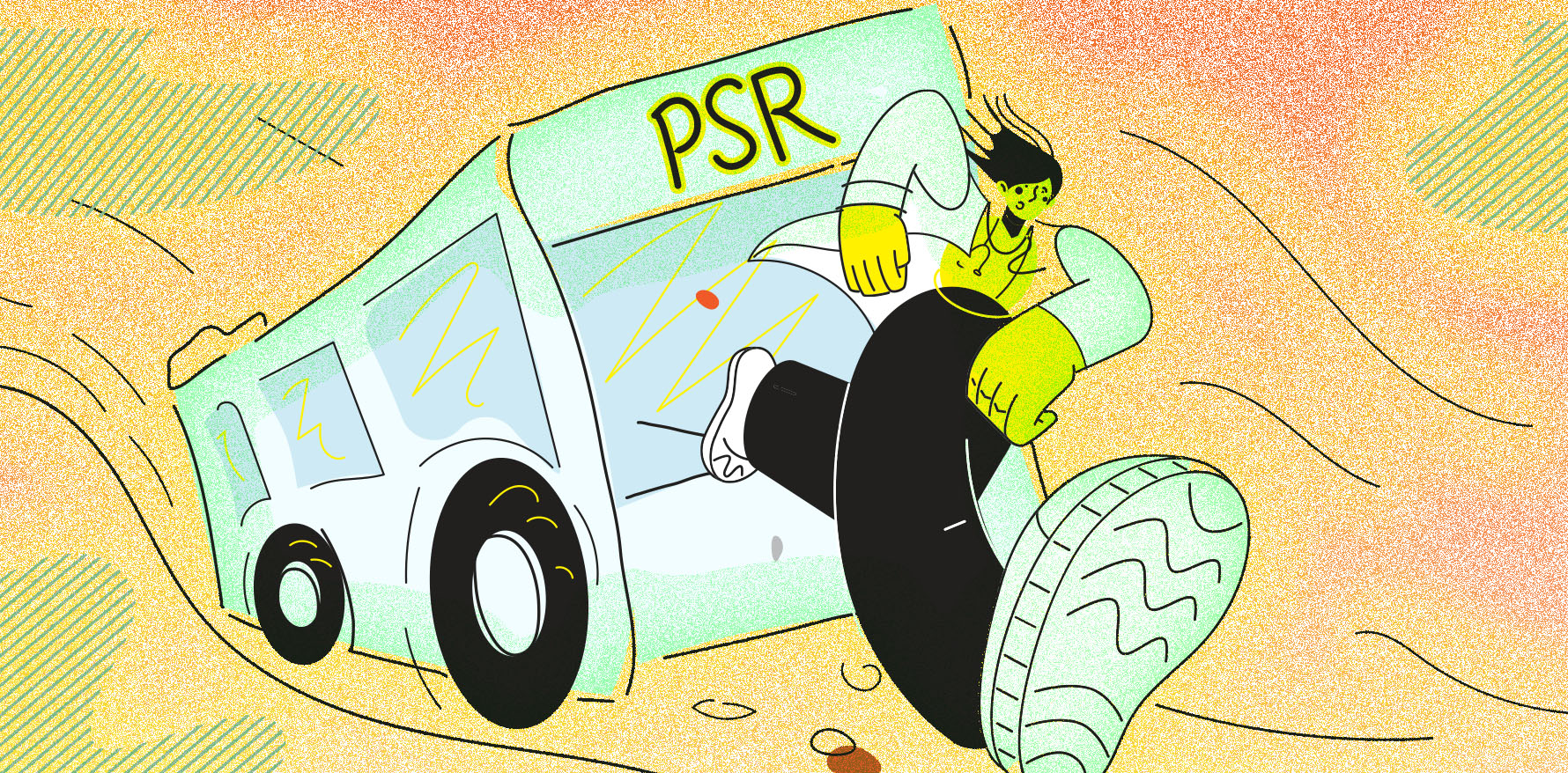 Is there a greater good in sacrificing marginalised outliers in a system in order to keep the main mob in check?
---
The recent and ongoing cases of three Queensland GPs who fell foul of the PSR while contracting for a regional after hours medical deputising group have brought the operating model of the Professional Services Review (PSR) into the spotlight again.
It's not a pretty sight.
Dr Alireza Firouzfar, Dr Hamid Norouzi and Dr Tony Tanious, all working for the same after-hours group, are facing a total of almost $1.5m in repayments between them, if the watchdog finds against them all. Dr Norouzi has completed the PSR process and has already been asked to pay Medicare back a total of $450,000.
House Call Doctor (HCD), the deputising group which contracted all three, is not in trouble but has benefited in dollar terms from fees charged to each doctor while they were working for it, and using the items which are in dispute with the PSR.
Each of the contracted doctors had to pay HCD not insignificant "fees" as a part of their contract terms. As "fees for assistance services", not commissions on consults, the monies paid to HCD are not regarded as in play by the PSR. But all three doctors still have to pay all revenue back for each disputed item they charged.
The PSR doesn't actually find against many doctors each year. Last year it only required 79 doctors out of potential 88,000 practising across the country to pay back $24.4 million of a total MBS spend of $20.2 billion.
A potentially worrying statistic of the PSR however, and one which suggests that it might be a system at least partly built on creating an aura of fear using just a few cases, is its conviction rate.
In the year to 2019, of the 99 requests made to investigate from Medicare, only one case did not end in a determination requiring repayment of some sort.
Talking to our editor Penny Durham, late last year, University of Sydney law professor Simon Rice said that, generally, a jurisdiction in which effectively everyone is found guilty "raises questions".
Professor Rice, former director of law reform and social justice at the ANU College of Law, told TMR it was quite common for professional bodies to enforce their standards through the judgment of one's peers, but they could display biases in one way or another.
"There is a risk that a profession will close ranks and endorse practices that are to their own advantage, but that outsiders might consider problematic, and other times they can assert their exclusivity by punishing outliers in their profession," he said.
"Speaking generally, procedures carried out internally by professions run the risk of procedural unfairness, and often the only mechanism is to go off to the court and ask for a judicial review. That's available in theory and often inaccessible in practice."
Of course there will always be some devil in the detail of a PSR case but even with the limited detail we are privy to on the Queensland doctors ,there are immediate aspects which should be of concern to all GPs.
Not so much concern that you could easily be caught the way these doctors were – most GPs in Australia, particularly those practising in non-remote areas, wouldn't be – but a concern as to whether the PSR has been "procedurally fair".
The question this case is prompting is, does anyone really care?
Following are some of the key aspects of the cases (if you're interested in more detail read Francine Crimmins' excellent coverage HERE):
All three doctors are overseas-trained (OTRs), and likely not as familiar with the Australian system as locally trained and raised doctors
All have been implicated while working in a remote region with limited access to normal medical services and some stress on the medical system due to shortage of GPs
Each doctor was required to be accompanied by a company "chaperone" which each doctor claims were doing most of the interpretation on each call as to whether the call (and item charged) was "urgent" or not
The chaperone, which was a condition of the contract and who also doubled as their driver (another fee) , was part of the "services" fee that the company took from the doctor.
HCD says that it does not take "commissions" but charges "fees" for "services provided". The distinction is very important for repayment, because if they were commissions, HCD would likely be up for some form of shared debt recovery
The doctors also claim that the chaperone carried their own electronic device, which the doctors did not have access to, to enter the details of the appointment, including if it was "urgent" or not, and that "urgent" was the default for most appointments
One doctor stated that he would inform the chaperone if he felt the appointment was urgent or not, but that he had no way of knowing what the chaperone actually entered their choice on their device
At least one of the doctors is claiming that HCD provided educational sessions on what was urgent or not, but his request to obtain tapes of those sessions has so far been denied by HCD
HCD has stated that:

It was the sole responsibility of the doctors to determine the MBS item
It provided support and education in this respect for all its doctors
That between 2015 and now 708 doctors had provided house call services throughout Queensland via the group
HCD answered TMR's questions, composed initially for HCD management, via a PR and communications agency, which lists its services as including pro-active media engagement, brand exposure, business development, publicity, advertising, corporate communications and crisis management.
It shows.
For instance, stating blithely to us that the group had used up to 708 doctors since 2015, with no accompanying information, could imply that only three doctors out of 708 had ever been caught out, which could insinuate that this is much more likely due to the doctors behaving badly, than the processes of company.
But the 708 figure provided is all doctors who worked through HCD since 2015, not the number who were working through 2015/16 period when the issues arose, and not the number servicing remote communities in the manner these doctors were. In addition, the item number these doctors came unstuck on was discontinued during 2018, so all doctors working for HCD after the item was discontinued were not working on a comparable basis anyway.
One statement made on behalf of HCD by its PR comms firm which seems in strong conflict with what each doctor believed at the time the PSR is investigating is that "It is the responsibility of the practitioner, not House Call Doctor, to determine the MBS item and amount of any billings".
While this is the clear position of the PSR, if the doctors are to be believed, it may not have been made clear during training, and it might be that the procedures of the group, at the time, made taking such responsibility difficult for these doctors anyway.
Presumably the court might end up spending some time trying to determine the role of the chaperone as described by each doctor in deciding when an urgent item number was logged or not, and even look at records of how these remote operating doctors were trained.
Notwithstanding, HCD is likely to be able to defend itself on the simple grounds that it was not employing its doctors, it was contracting them, so did not have any obligation in respect to the item numbers, and it was not taking commission off MBS items, it was simply applying "service fees" to assist the contracted doctors in the delivery of their service.
Each construct is legal and ensures distance from the day to day actions of each contracted doctor.
But is using such constructs fair if the contractors signing up to them really don't have any idea of the potential implications of the contract construct should things go wrong? It's one thing to have ambiguous training on how to use item numbers. It's quite another to be legally competent enough to assess the possible impact of a contract you are undertaking, particularly if your culture and background are from another country.
Parallels with the National Home Doctor Service (NHDS) case last year are hard to avoid. In that case NHDS successfully argued in the Federal Court that its doctors were not in an employee relationship and therefore it could not be held responsible for their actions.
In HCD's case the doctors express a view that they had been directed in some way in the manner they assessed urgent items. On top of this they say that the chaperone entered the item numbers and they were not able to check what had been entered in any case.
Add to all this that:
After hours item 597 at the time these doctors are accused of inappropriately using it, was the subject of lots of media, communication, and medical defence organisation discussion around definition and ambiguity. Clearly the number was confusing more people than just these three Queensland doctors.
The electorate in which these doctors were operating (Hinkler) was suffering a shortage of doctors, putting additional pressure on house call services, and these doctors
At least one of the doctors involved sought their own clarification from the PSR on what constituted urgent vs emergency care and did not receive any meaningful answer or clarification, and
The RACGP (probably correctly) asserts it is not in a position to interpret MBS rules, so can't really help. Two of the doctors are fellows of the College.
The last port of call for the doctors could be their defence organisation, but each organisation has a very tight framework within which they say they are able to act on behalf of their doctors. This is probably for the usual reasons that insurance companies have in such situations. They need a risk-mitigation formula within which to operate. Such a formula is necessarily commercial, not necessarily fair.
In the case of all of these doctors, "the system" currently has them in a pretty tight corner.
It's a corner that no one is particularly keen to share with them.
The PSR ultimately wants to curb "inappropriate" behaviour. An obvious way to do that is make examples for others to see.
Although they don't actually blow up many doctors in the scheme of things, the idea is to send a message of, in essence, fear, so the greater population is sure to exercise care and set themselves a reasonable safety margin.
In some ways it's sacrificing a few, for the greater good. A few who you are pretty sure can't defend themselves based on what you are catching them out on. If they can (defend themselves easily) the whole thing blows back on itself. It's a risk equation on the part of the PSR, and it is attempting to go the path of least risk. This might have biased its example-making towards the least powerful doctors in the system.
The commercial deputising service is also mitigating its risk, as it should be doing for its shareholders, by managing its doctors under the most risk-limiting construct available to it in law – a contractor rather than an employee relationship, to ensure you aren't tarnished with the inappropriate behaviour brush if your contractors stuff up, and a services fee, to protect revenue, rather than a commission, as a service fee is technically unrelated to the MBS payment.
This legal construct so far, protects it from both brand damage and revenue damage.
The RACGP should be trying to walk a line between promoting the right behaviour of its members and ensuring it isn't unfairly put upon, but in the end they've stepped away from the issue by saying it isn't a legal body and can't (or won't) make assessments on how MBS items should be used.
Their last port of call, their defence organisations, are running risk algorithms and brand scenarios to determine where they should be positioned as well. They can't afford to be running cases they can't win, or ones which if they did, might run them into broader brand issues, for defending what the PSR has labelled as "inappropriate" behaviour.
An undercurrent to this particular case, which might end up reflecting on the PSR and how they operate more broadly, is just how little power these particular doctors have in this whole setup. It might reflect ultimately on the whole system.
They are OTRs, working for not great money, in a remote region, almost certainly under some duress from their employer, legal or otherwise, with no positional power or information, and they are working ultimately in a culture they aren't entirely comfortable or familiar with.
They are the least powerful pieces on the game board of a system that is complex and confusing to navigate. The PSR, large corporate deputising companies, medical colleges, insurance companies, are all power brokers But these doctors are even down the rung on the power spectrum of all working doctors, having a lot less access to community and professional support networks to fall back on.
It might not be so much a question of who can or should be standing up for them.
It might be a case of who actually cares about them?